Towns worth visiting on Lueneburg Heath (with map)
Beauty spots on Lueneburg Heath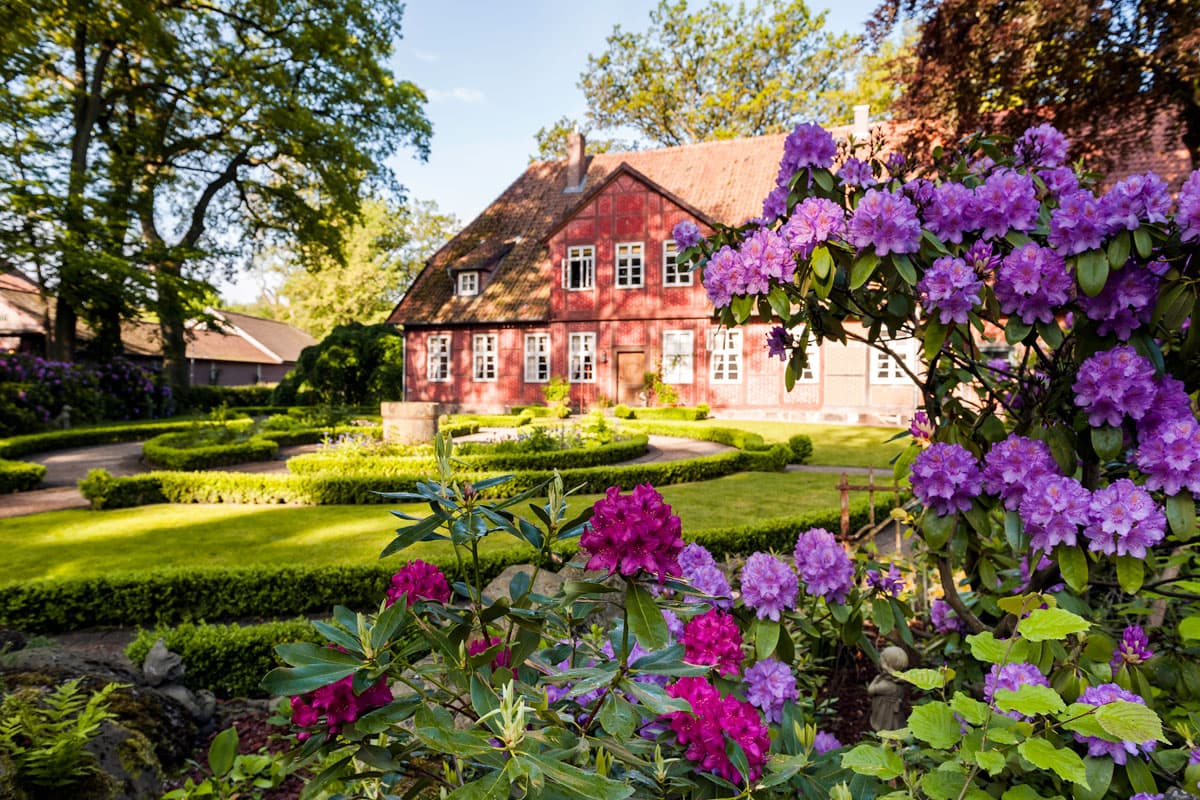 Lüneburg Heath is located in North Germany between the cities of Hanover, Bremen and Hamburg and is one of the largest holiday regions in the country.
Picturesque villages of the heath
The romantic, picturesque heath villages surrounded by the landscape of the heath make this region one of the most beautiful in Germany's north. Heath villages often consist of timber-frame buildings that define the village's special character.
The most beautiful spots on Lüneburg Heath
Which is the most appealing town on Lüneburg Heath? Impossible to say, as each town has its own special character. Large towns such Lüneburg or Celle stand out through their romantic old buildings and numerous cultural facilities. The small heath villages have appealing appearances typical of the region, with timber-frame buildings and houses. Take a look at both.
Towns close to Lüneburg
Many holiday-makers want to be close to Lüneburg on their holiday. There are numerous picturesque places and towns. From the nearest heath area in Amelinghausen to the fascinating ship hoist in Scharnebeck.
Map of Lüneburg Heath with holiday towns
We have created a compilation of the most beautiful places on Lüneburg Heath. You can download a map of Lüneburg Heath at the bottom of the page.