Where is the best place to go hiking in the Lüneburg Heath?
©
© Dominik Ketz / Lüneburger Heide GmbH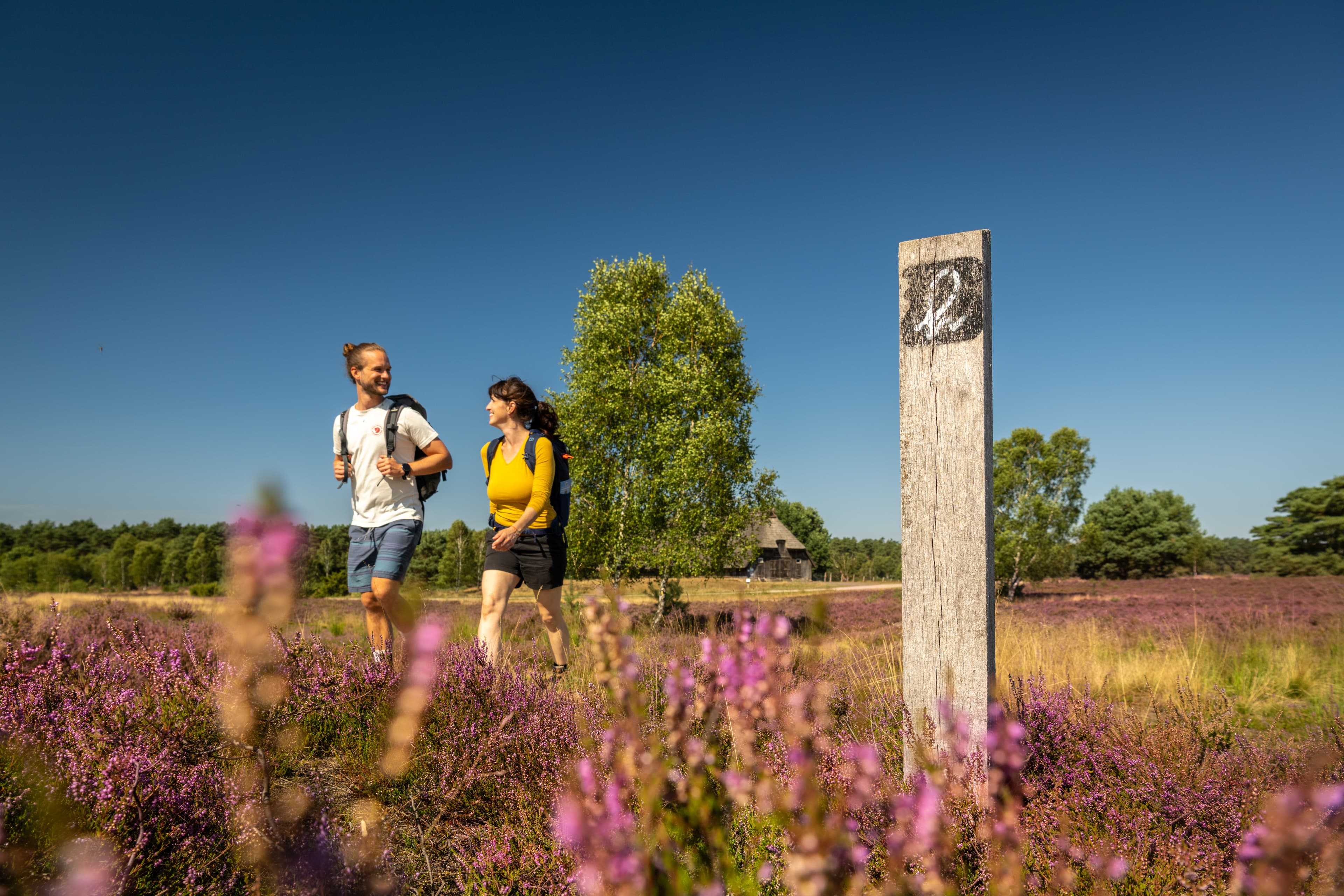 The Lüneburg Heath is a paradise for hikers. But precisely because there is so much on offer, many people wonder where exactly they can best go hiking in the Heide.


That's why we've ranked the best and most sought-after hiking trails here. By asking on our website, we can see which hiking trails are the 10 most popular in the last three years.

Click on the headings for more information

1st Heidschnuckenweg
The Heidschnuckenweg, our premium hiking trail covering 223 km from Hamburg to Celle with 13 stages, is far and away in first place.

2nd Jacobusweg
The Jacobusweg is actually a pilgrimage route, but it is also very suitable for hiking.

3. river forest adventure trail
Between Hermannsburg, Müden (Örtze) and Poitzen, the Fluss-Wald-Erlebnispfad (River Forest Experience Trail) opens up the landscape of the Örtzetal valley with near-natural heather streams, a lake and lots of woodland and grassland.

4. hiking trail "Lila Krönung - the path of the heath queens".
Especially in August and September, at the time of the heather blossom, the hiking trail "Lila Krönung" (Purple Coronation) will virtually enchant you. The trail crosses the largest contiguous areas of heath in the Lüneburg Heath nature reserve.

5. hiking trail "The Juniper Forest in the Devil's Heath".
The circular hiking trail W1 "The Juniper Forest in the Devil's Heath" leads to the northernmost tip of the Südheide Nature Park, through the Dübelsheide and the Schlichternheide near Schmarbeck.

6. hiking trail "Legendary view in elf country".
A unique panorama, a mountain of elves steeped in legend and burial mounds - there is plenty for hiking enthusiasts to discover on the W4 hiking trail "Legendary view in elf country" in the Südheide Nature Park.

7. hiking trail Heideweite
The hiking trail leads along secluded heath paths through the Behringer Heide, and after crossing a small wood and passing a historic sheep pen, releases you into the expanse of heath on the Wulfsberg.

8. hiking trail "Wilschenbruch and Ilmenau
A fantastically beautiful natural landscape awaits you around the salt and Hanseatic city of Lüneburg.

9. queens path
On this 11-kilometre circular trail in Amelinghausen you will hike through the Kronsberg Heath (coronation heath of the Queen of the Heath) with the Heidschnuckenstall and discover the Lopausee lake.

10 Freudenthal Trail
The Freudenthal Trail is one of the oldest hiking trails through the Lüneburg Heath. Dreamy villages, historical sights and the vastness of the moorland promise a unique hiking experience. In a north-south direction from Hamburg to Walsrode, the Freudenthal Trail connects many highlights of the Lüneburg Heath in 5 stages.