Wietze: German Oil Museum
©
Lüneburger Heide GmbH/Elmar Best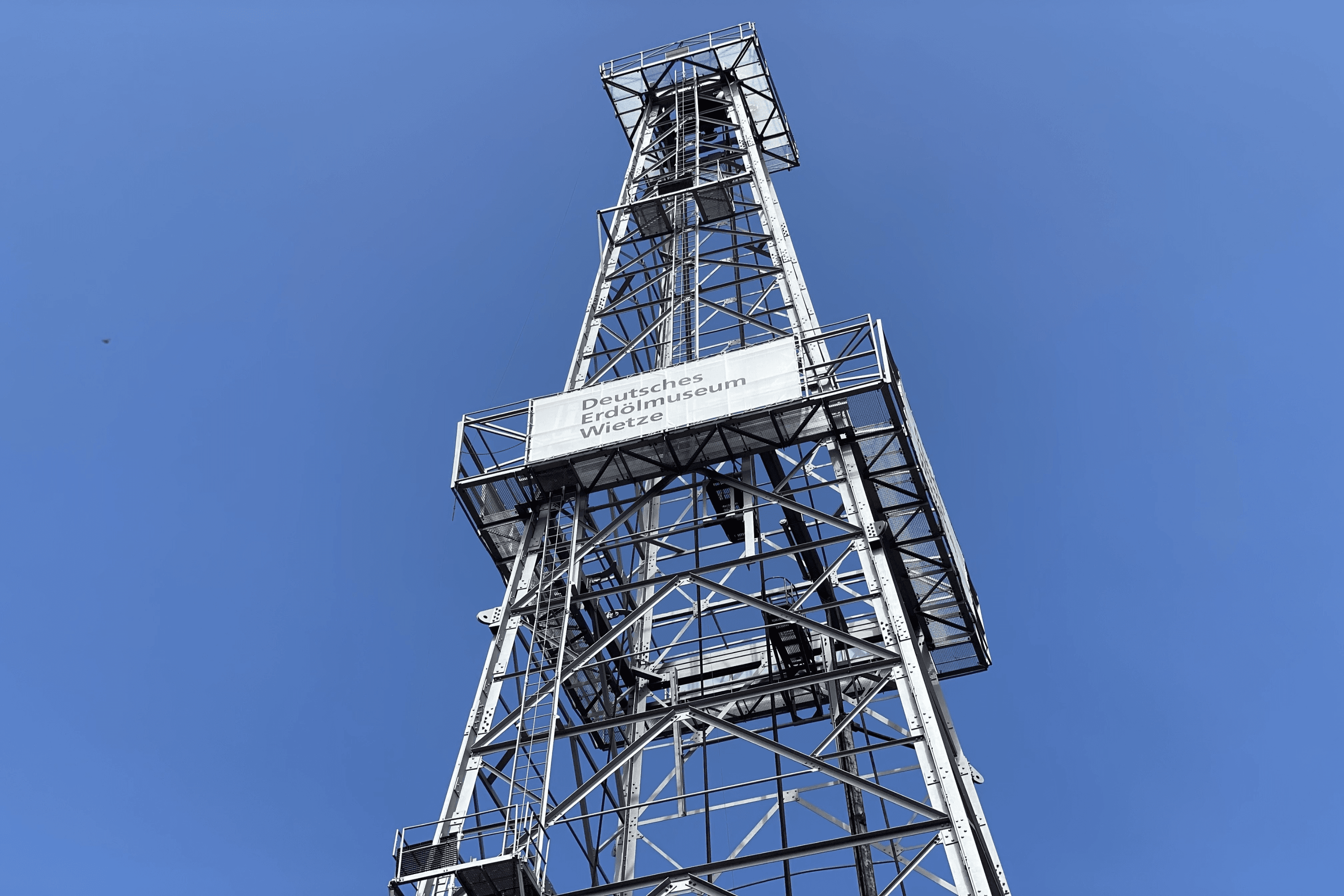 ©
Lüneburger Heide GmbH/Frederic Wolf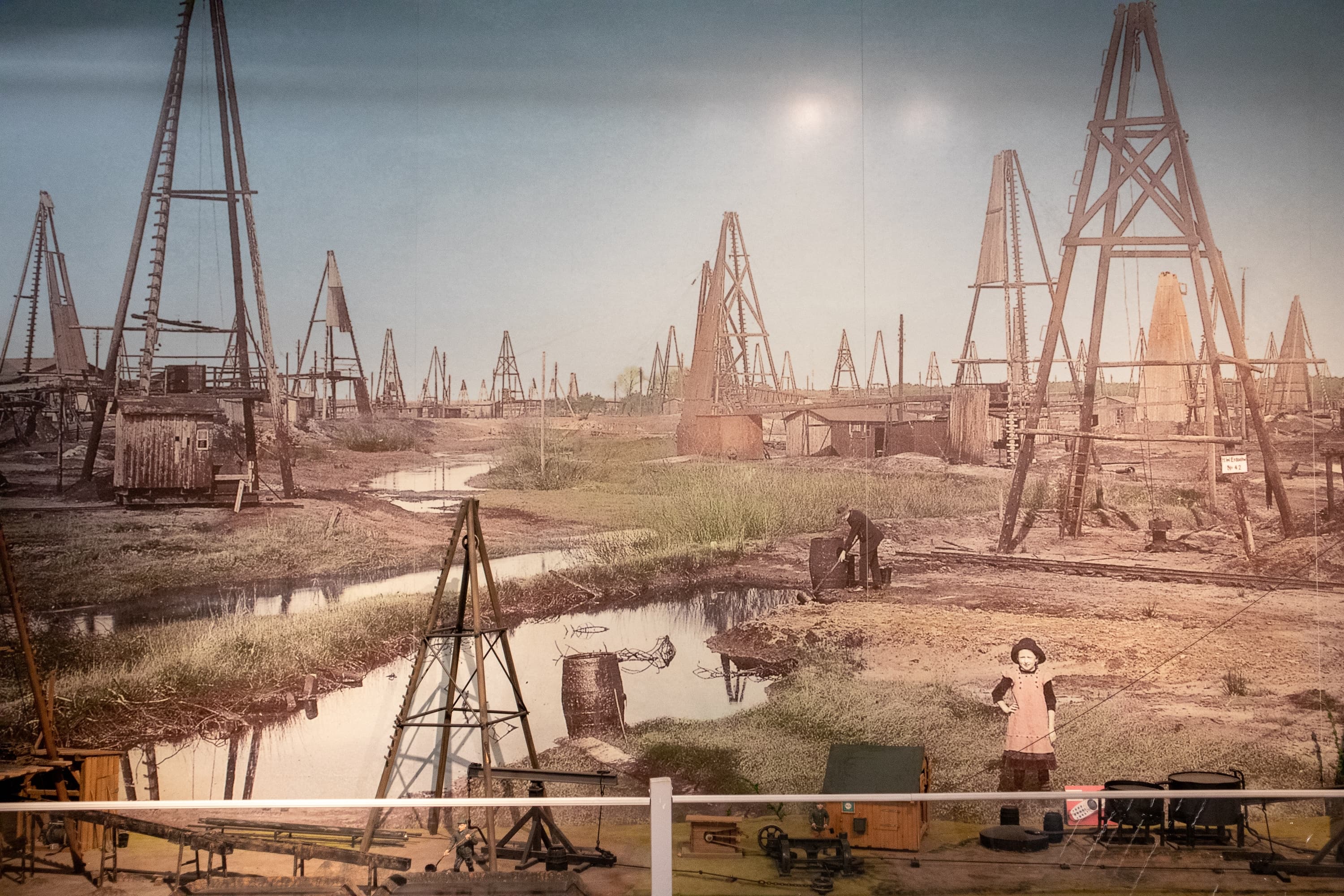 ©
Lüneburger Heide GmbH/Elmar Best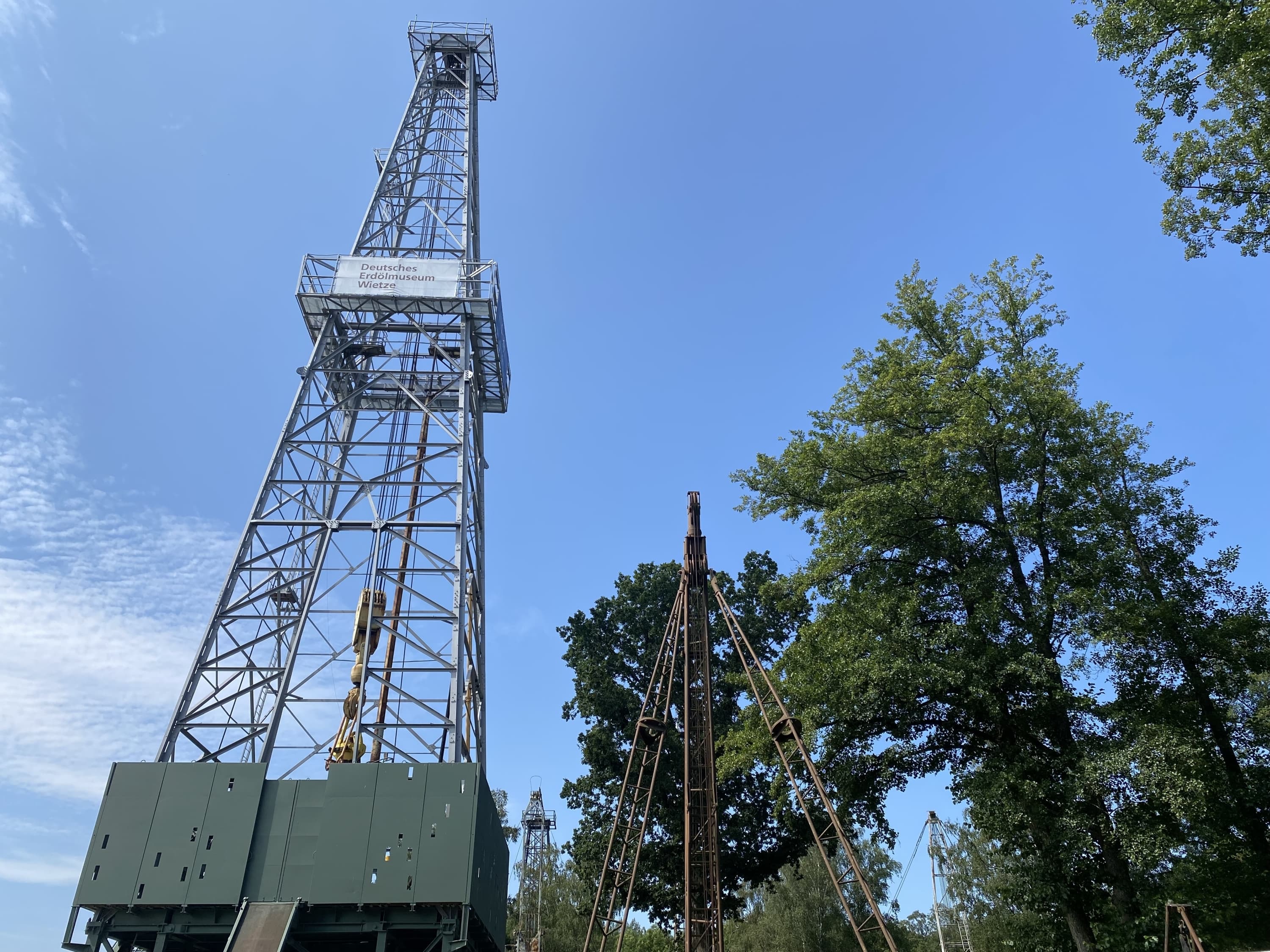 ©
Lüneburger Heide GmbH/Elmar Best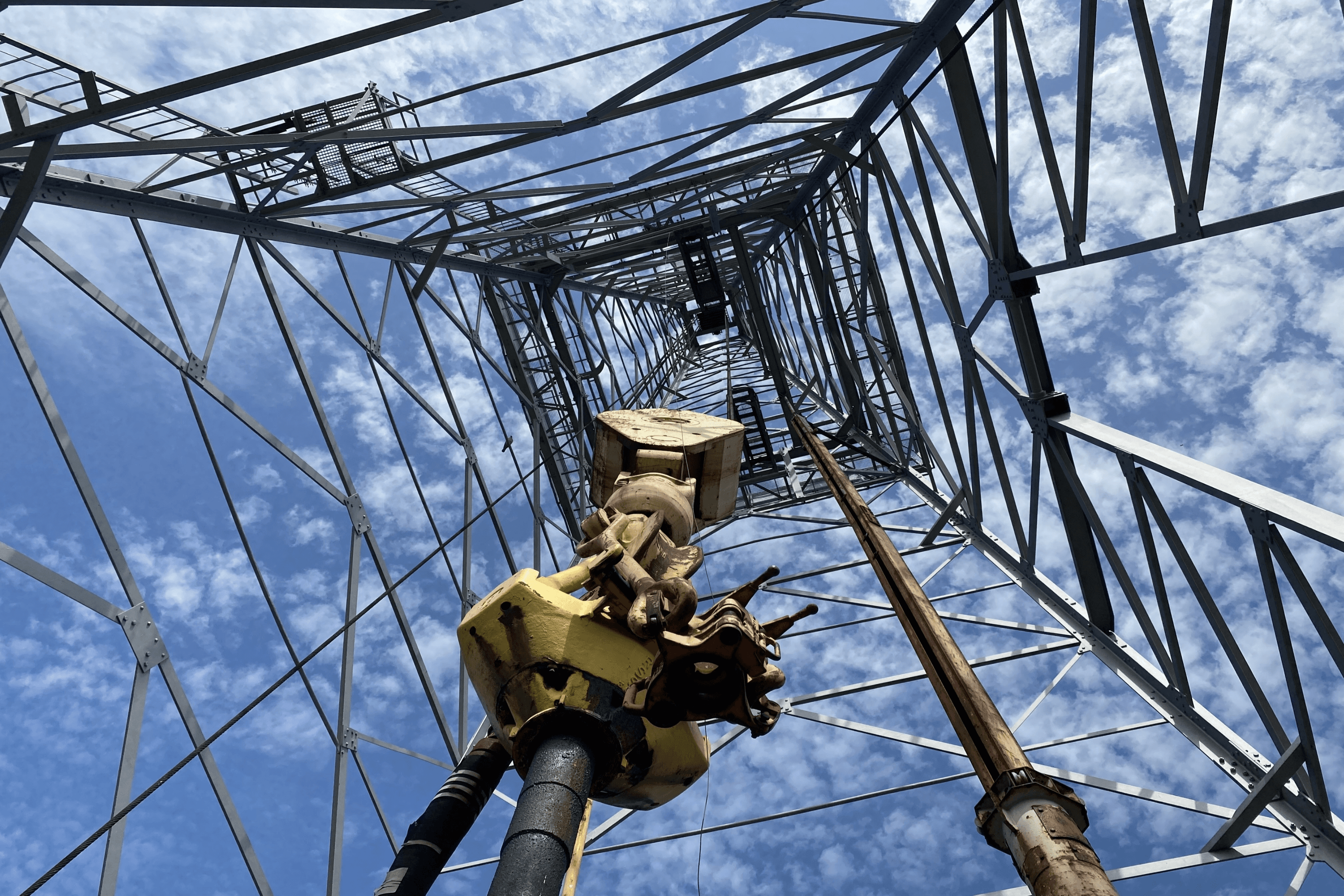 ©
Lüneburger Heide GmbH/Elmar Best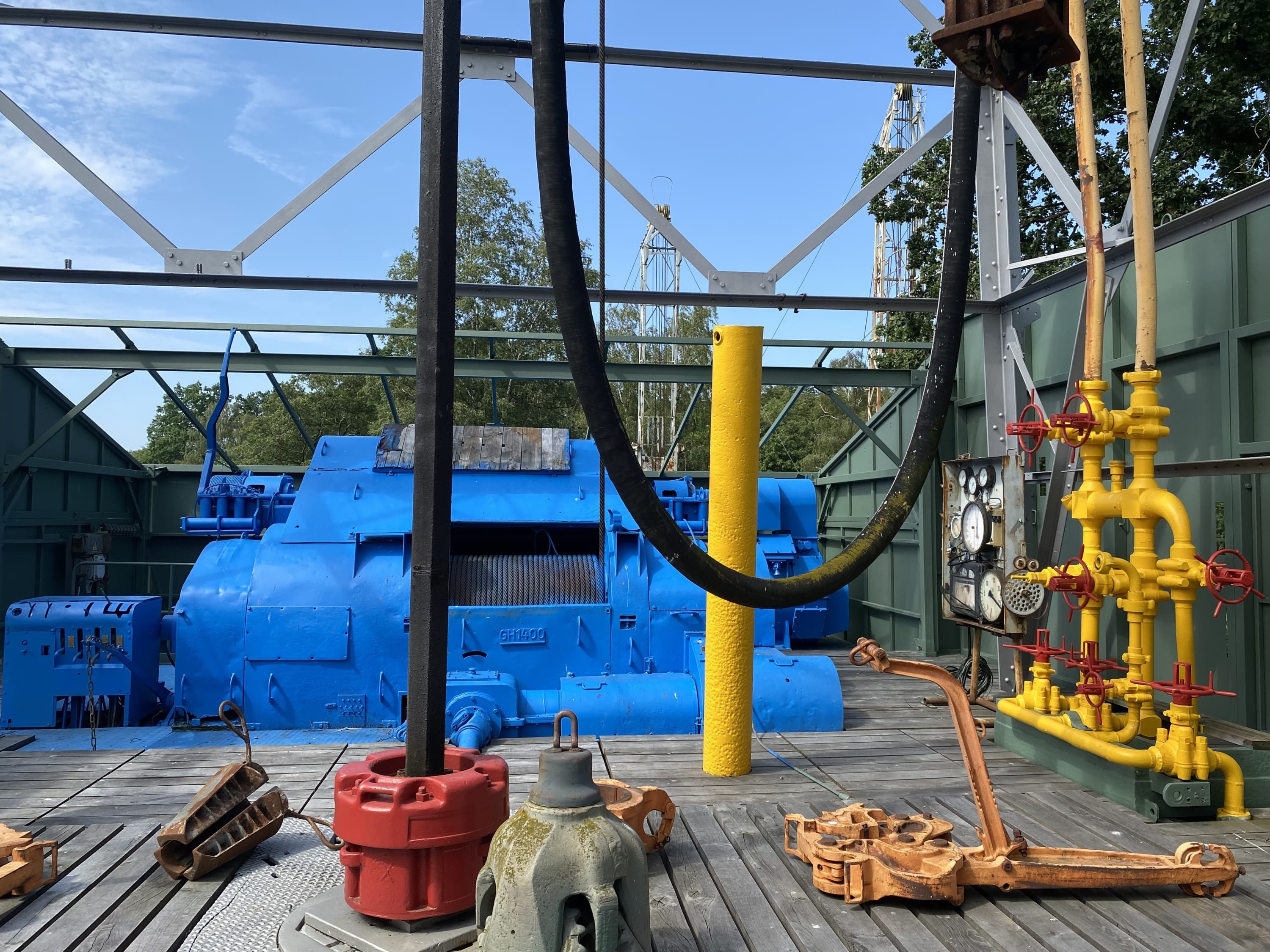 ©
Lüneburger Heide GmbH/Elmar Best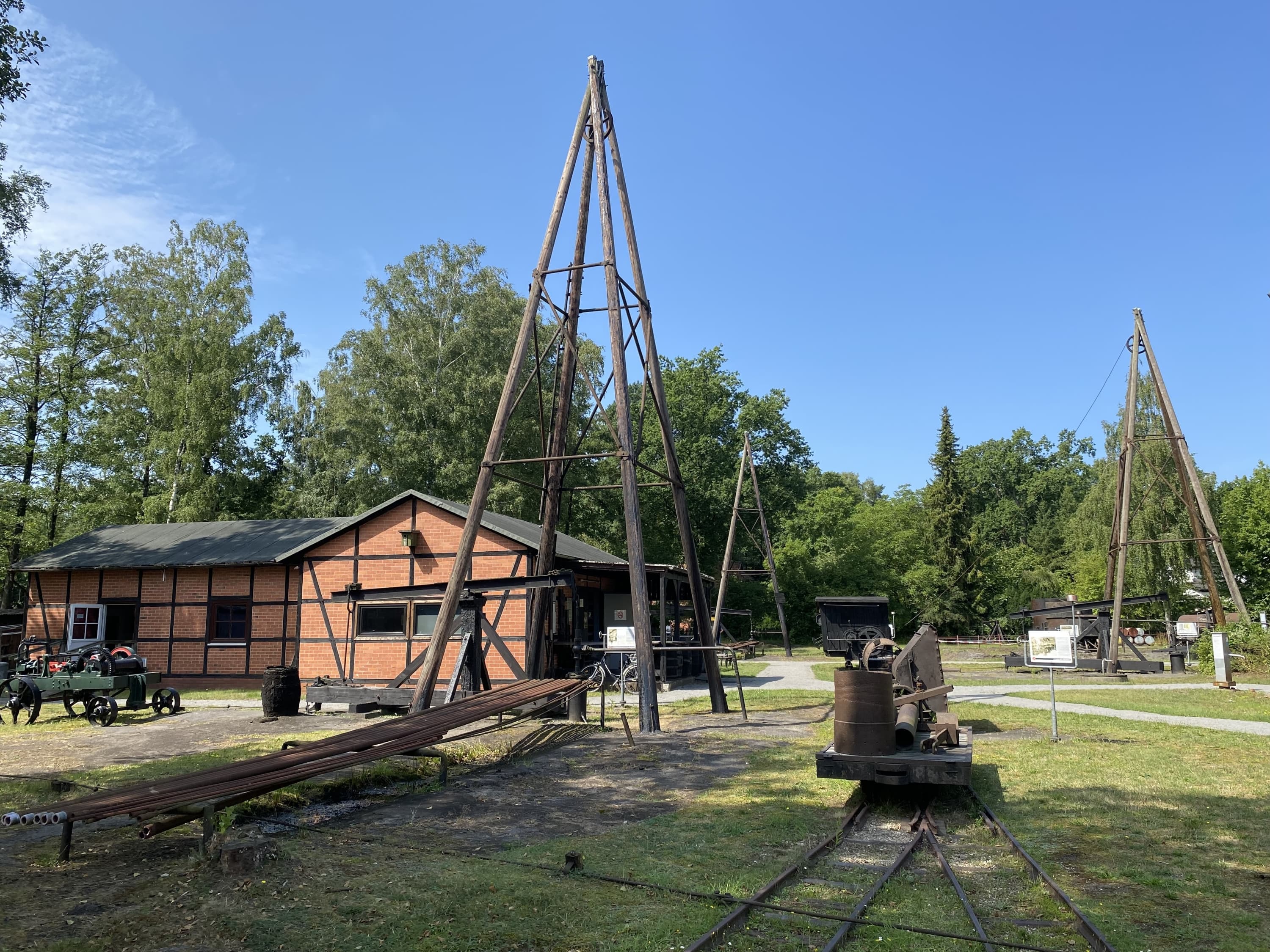 ©
Lüneburger Heide GmbH/Elmar Best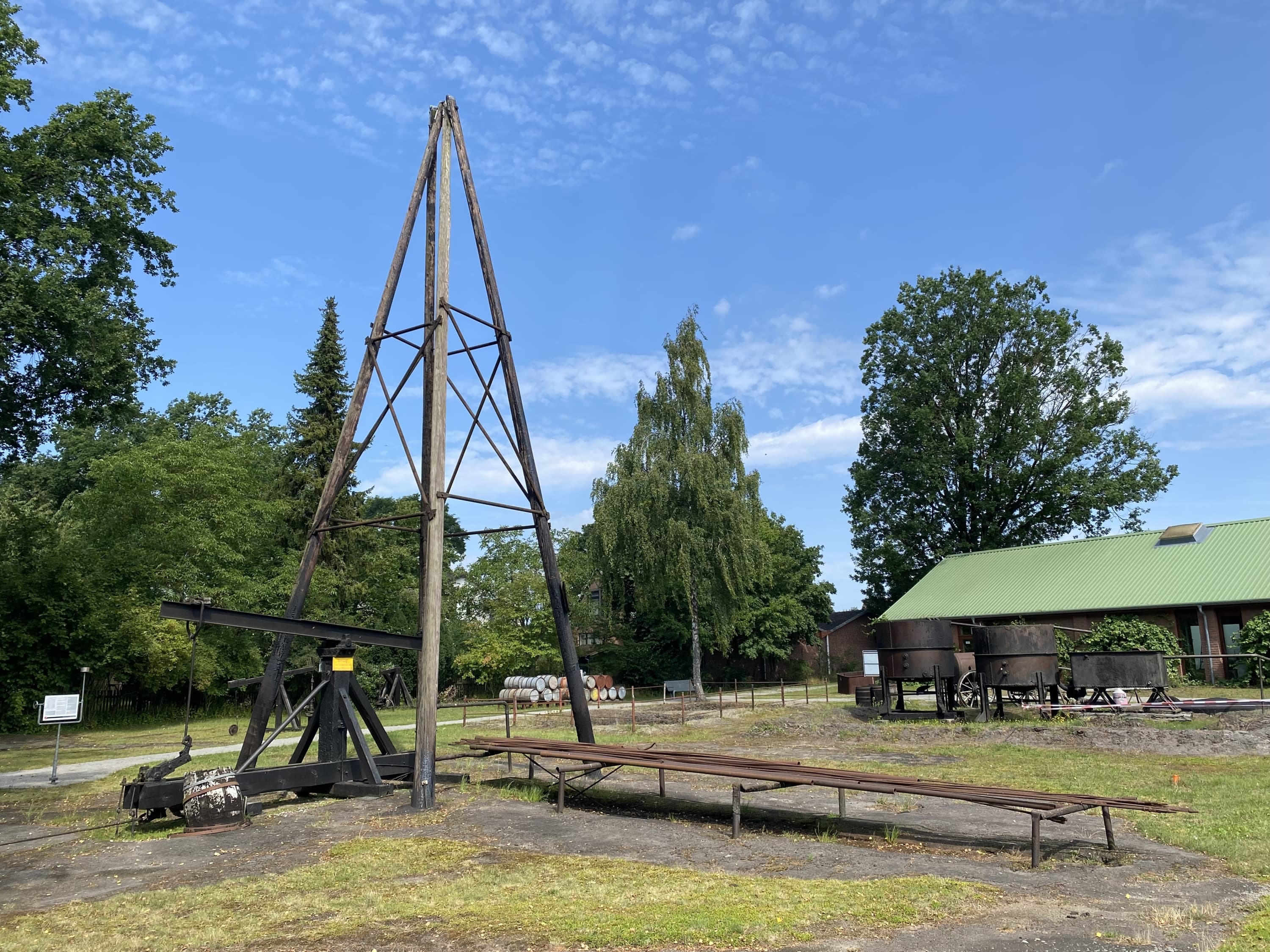 ©
Lüneburger Heide GmbH/Frederic Wolf
©
Lüneburger Heide GmbH/Elmar Best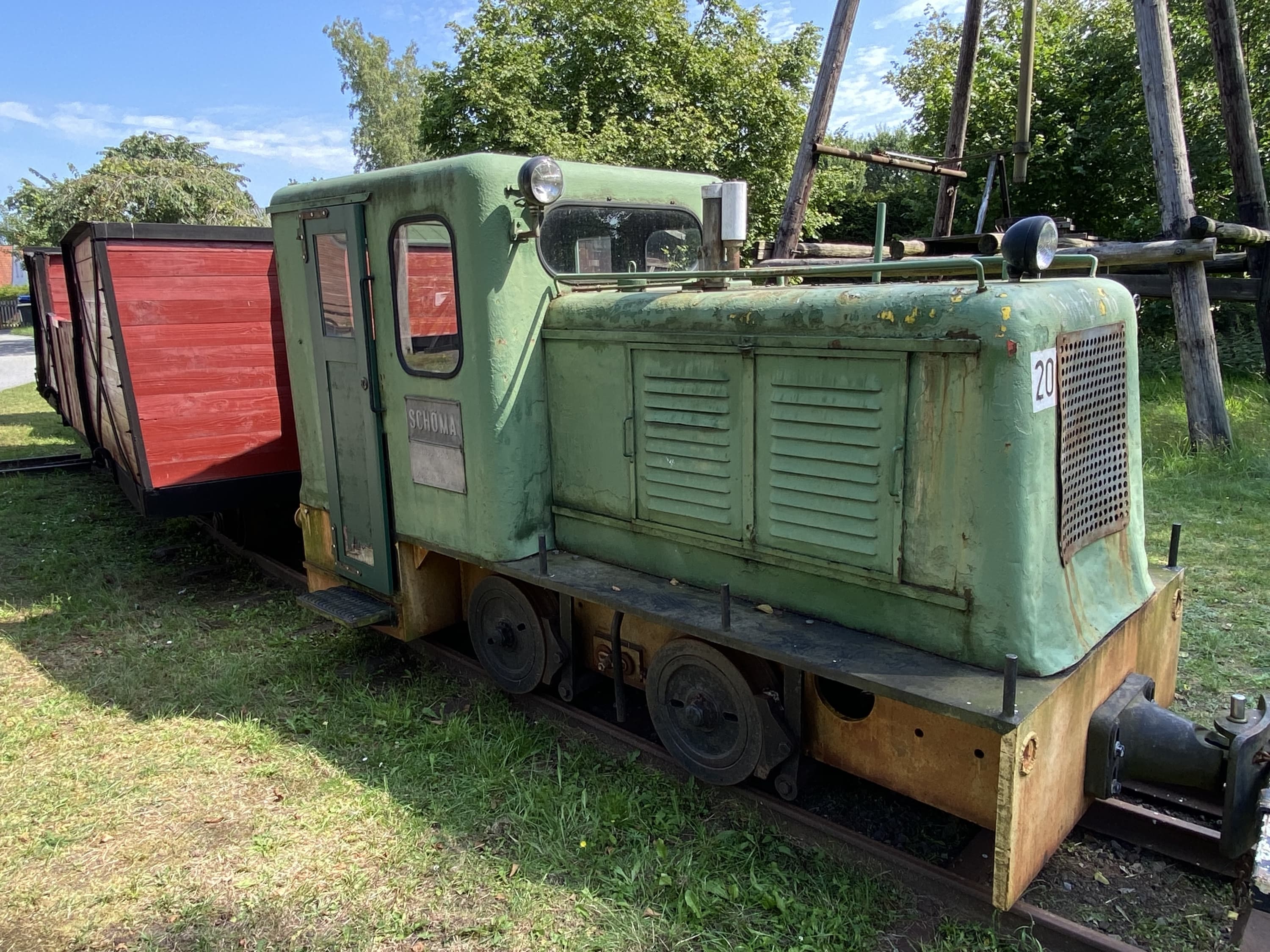 ©
Lüneburger Heide GmbH/Elmar Best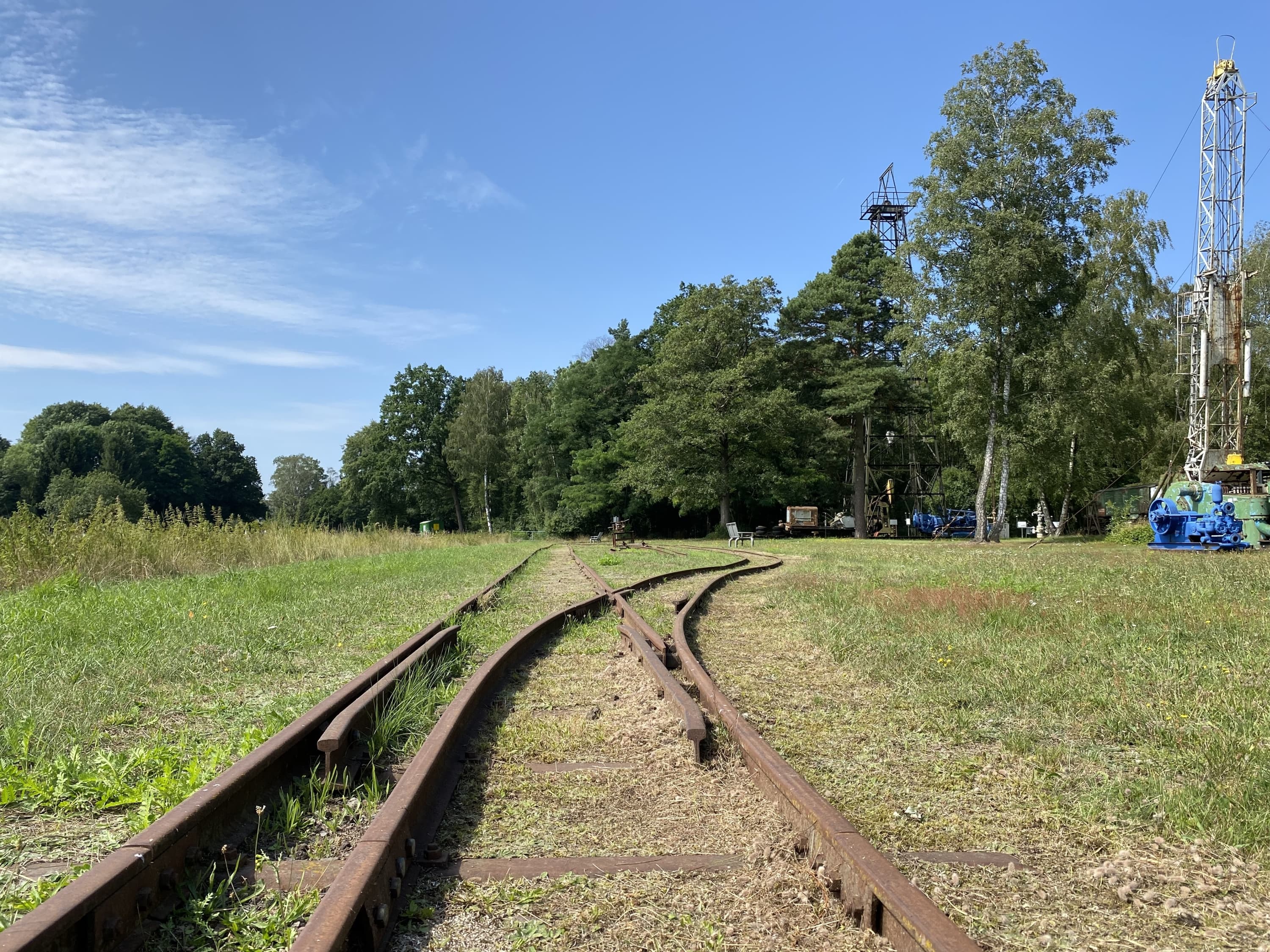 ©
Lüneburger Heide GmbH/Elmar Best
©
Lüneburger Heide GmbH/Elmar Best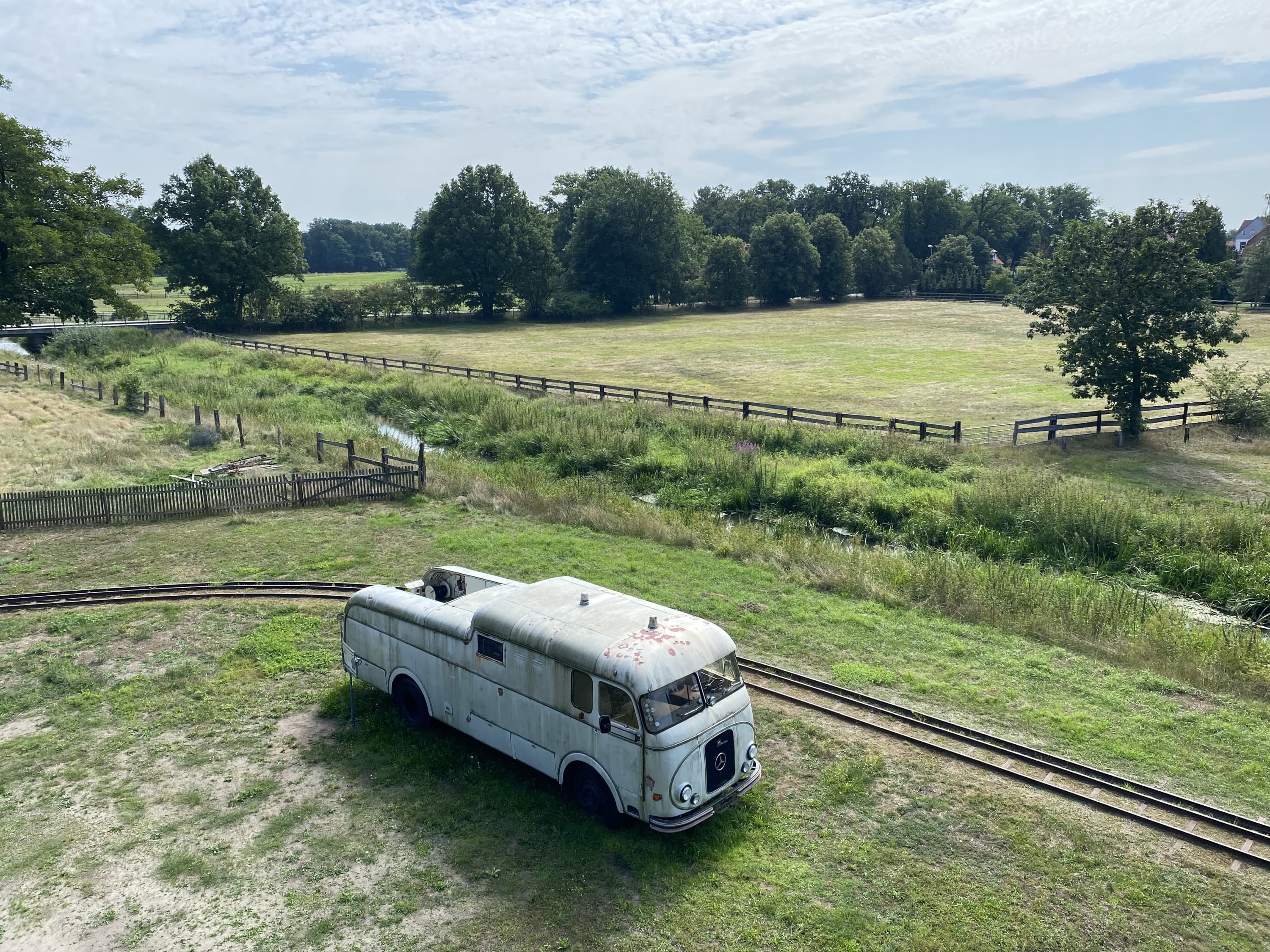 ©
Lüneburger Heide GmbH/Elmar Best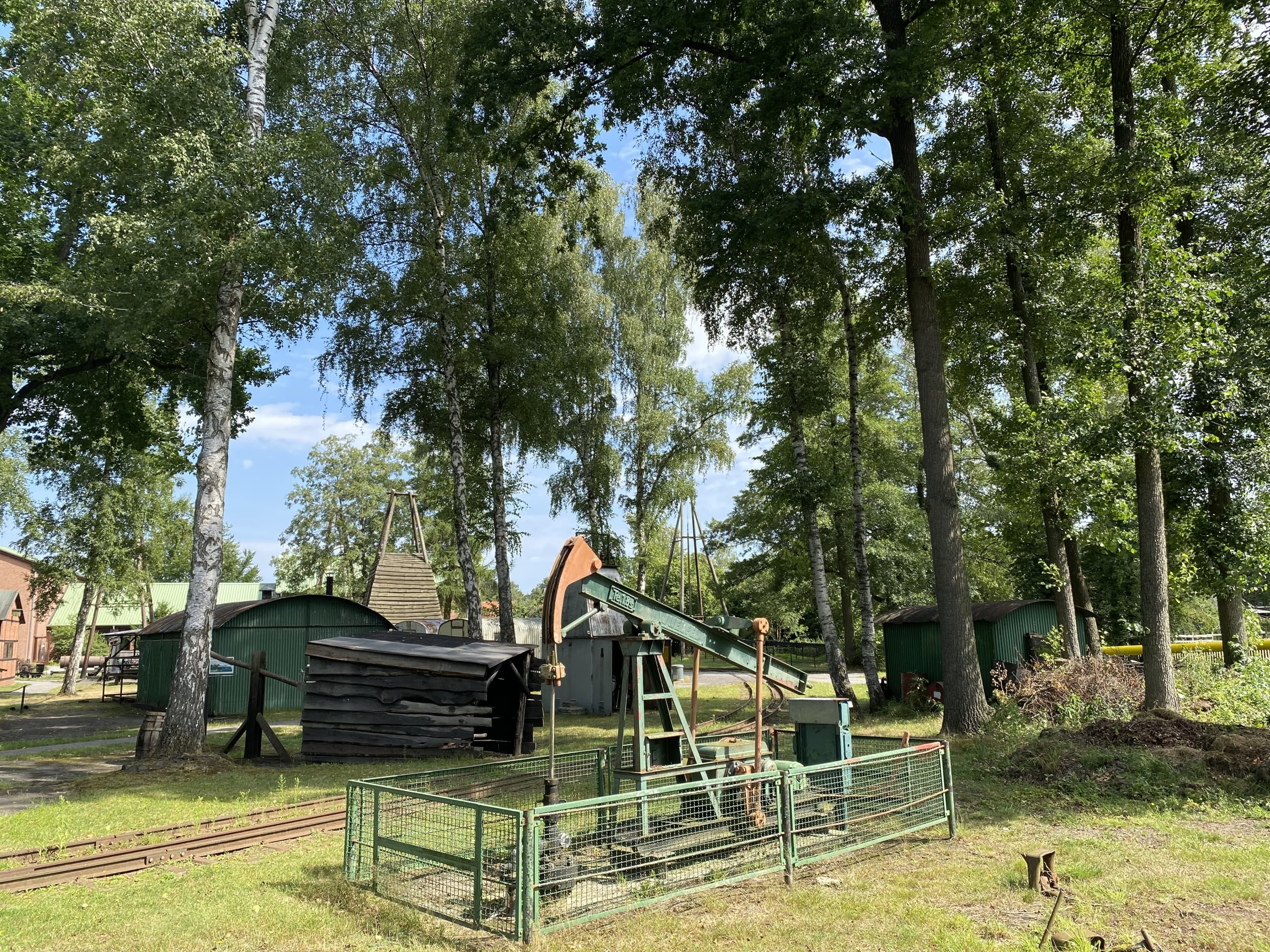 ©
Lüneburger Heide GmbH/Elmar Best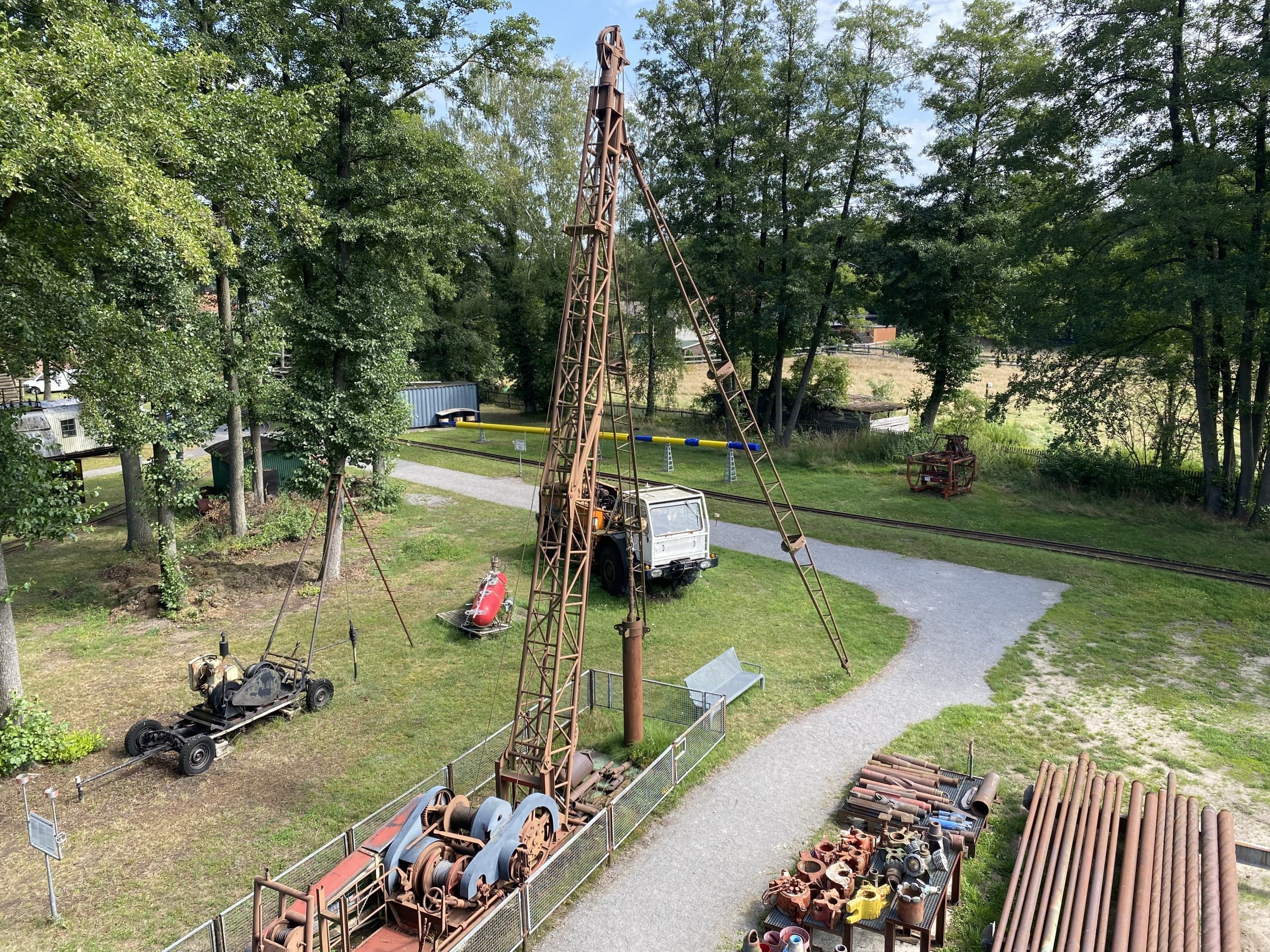 ©
Lüneburger Heide GmbH/Elmar Best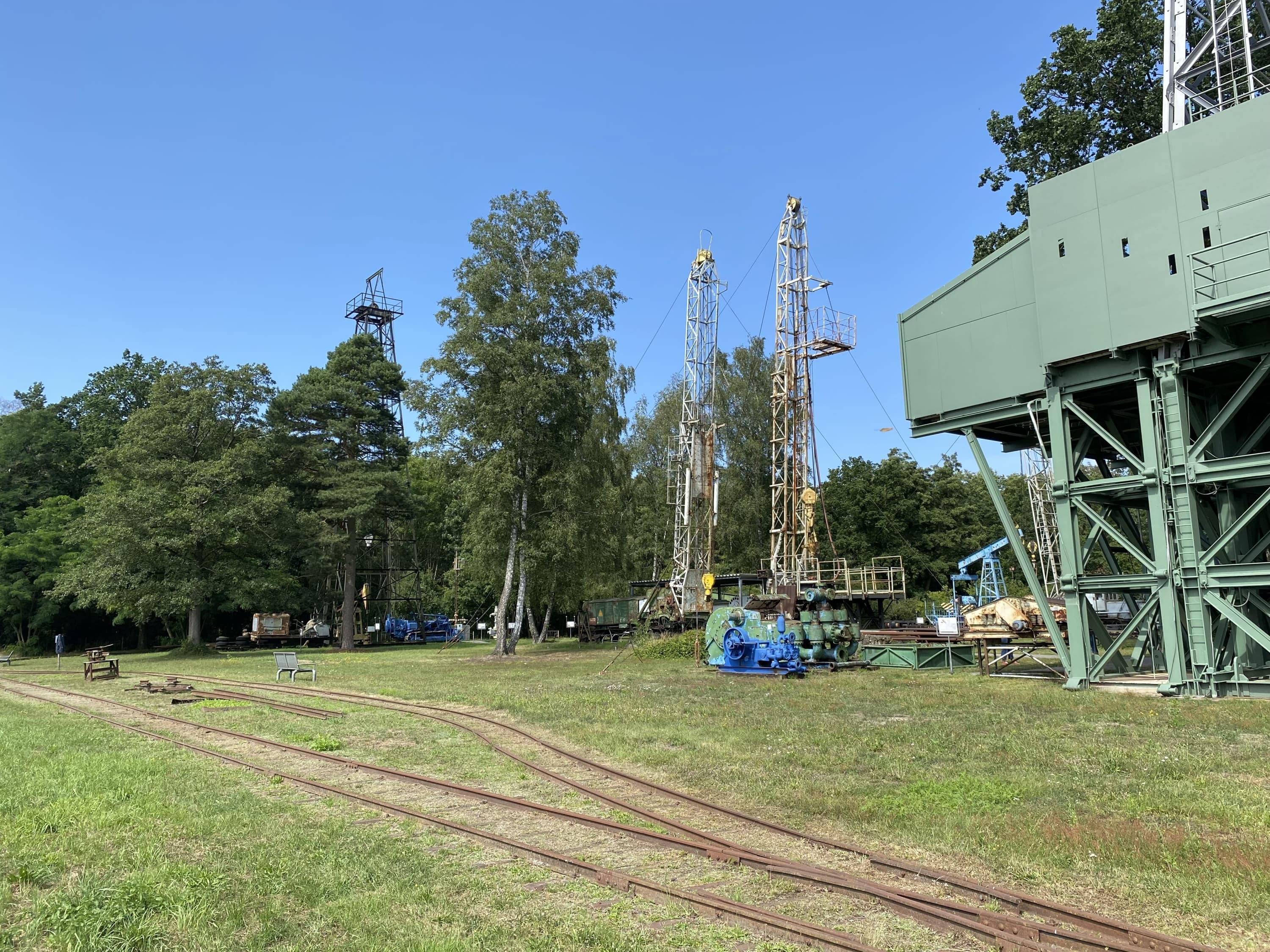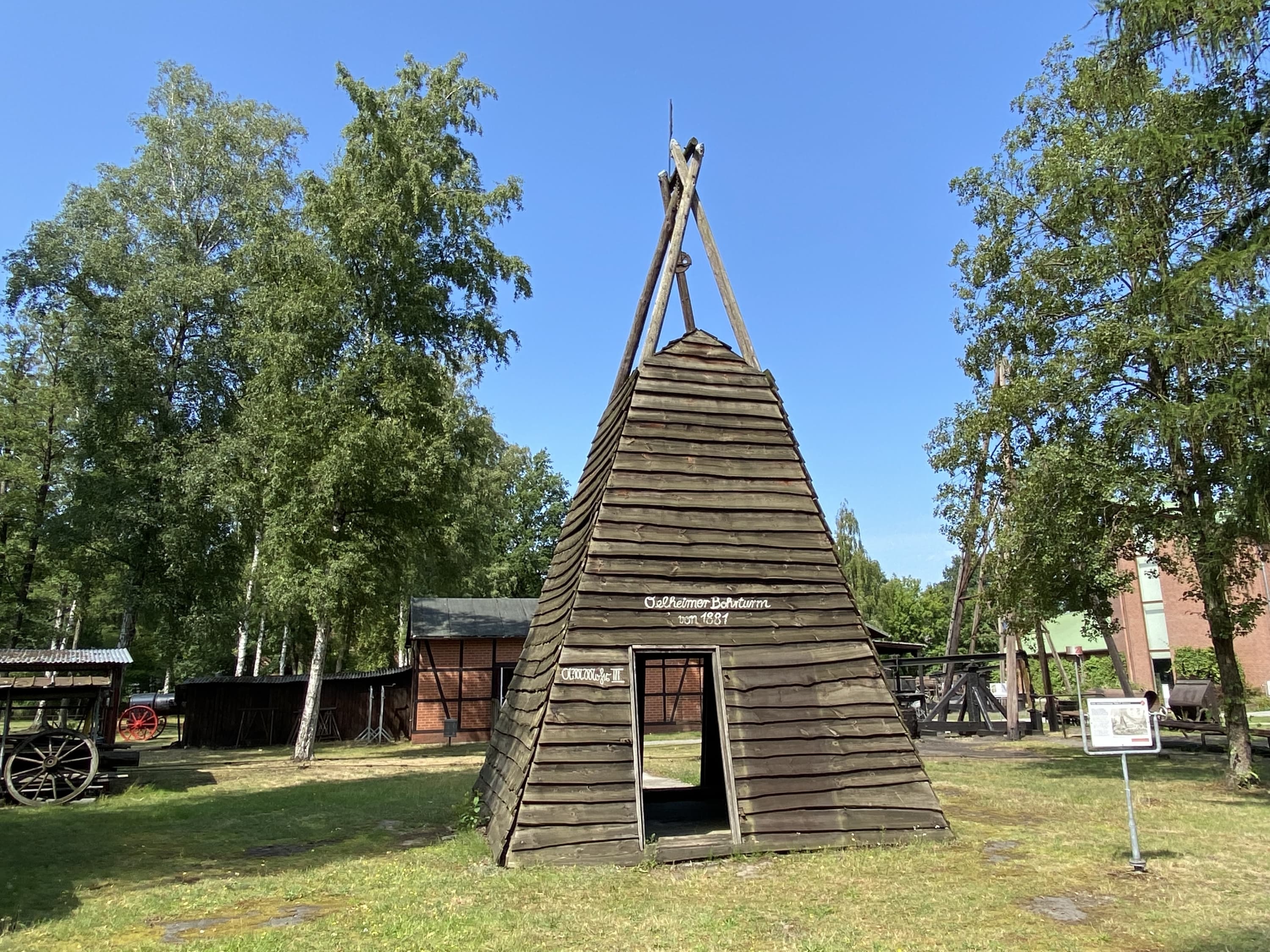 ©
Lüneburger Heide GmbH/Frederic Wolf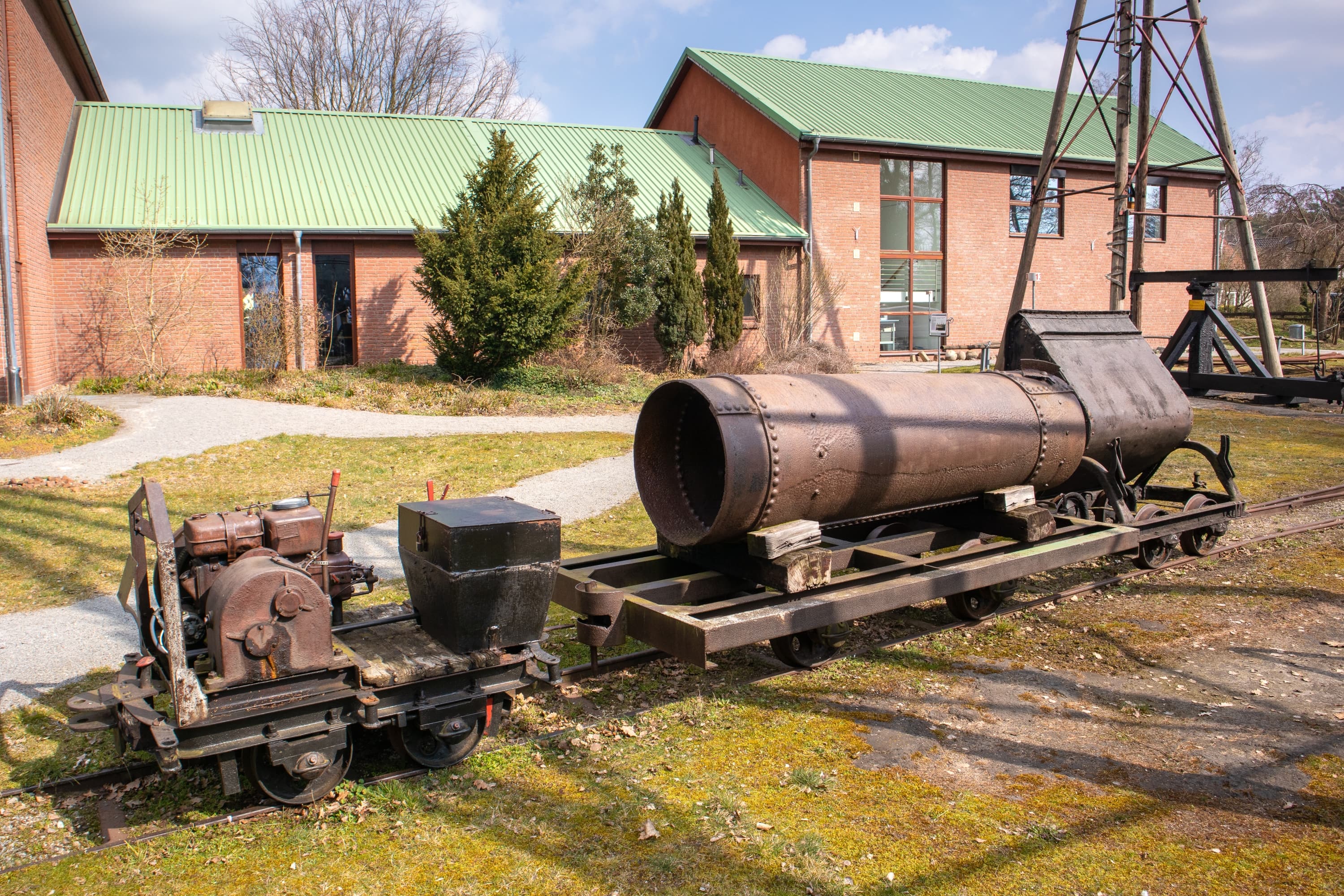 ©
Lüneburger Heide GmbH/Frederic Wolf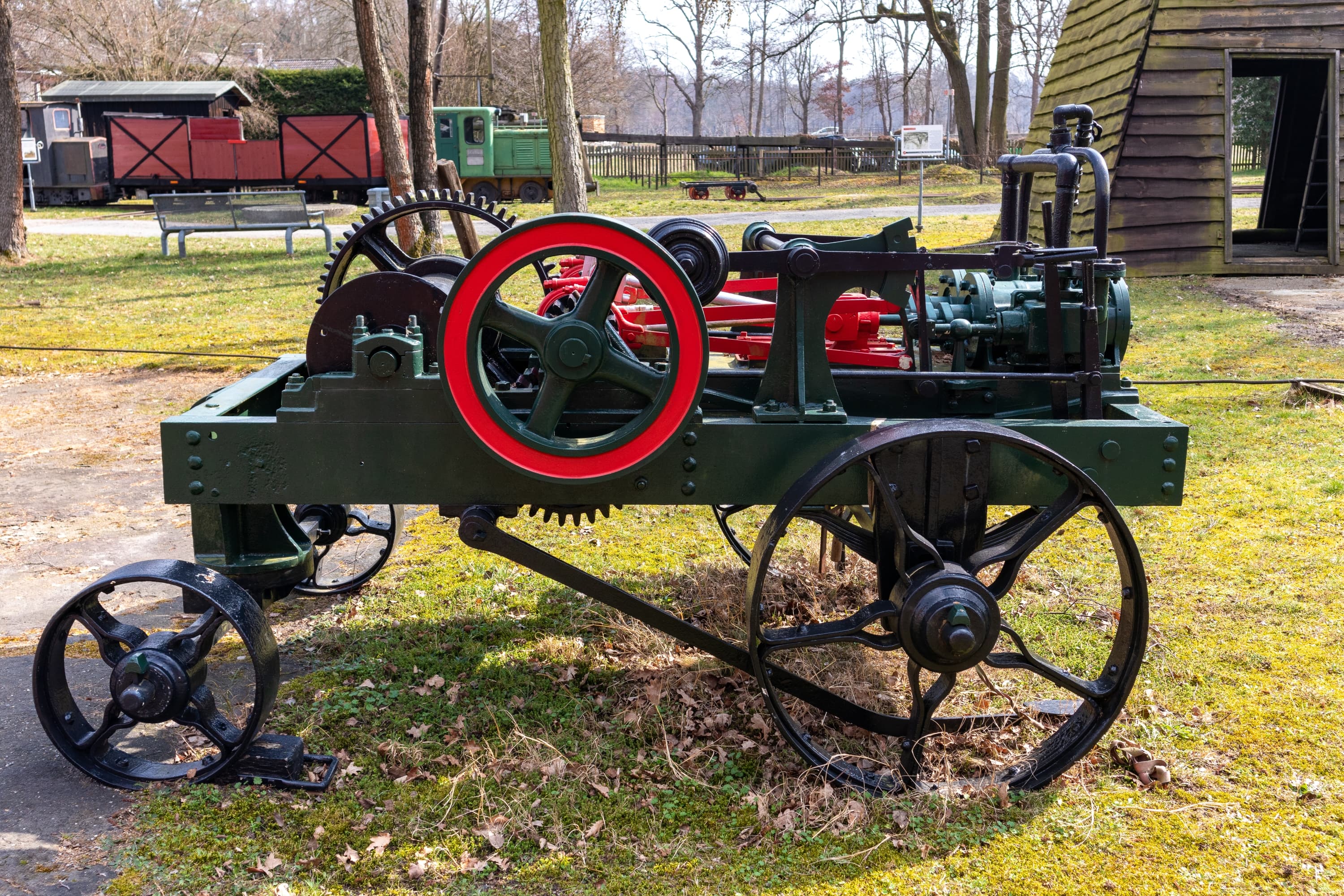 ©
Lüneburger Heide GmbH/Frederic Wolf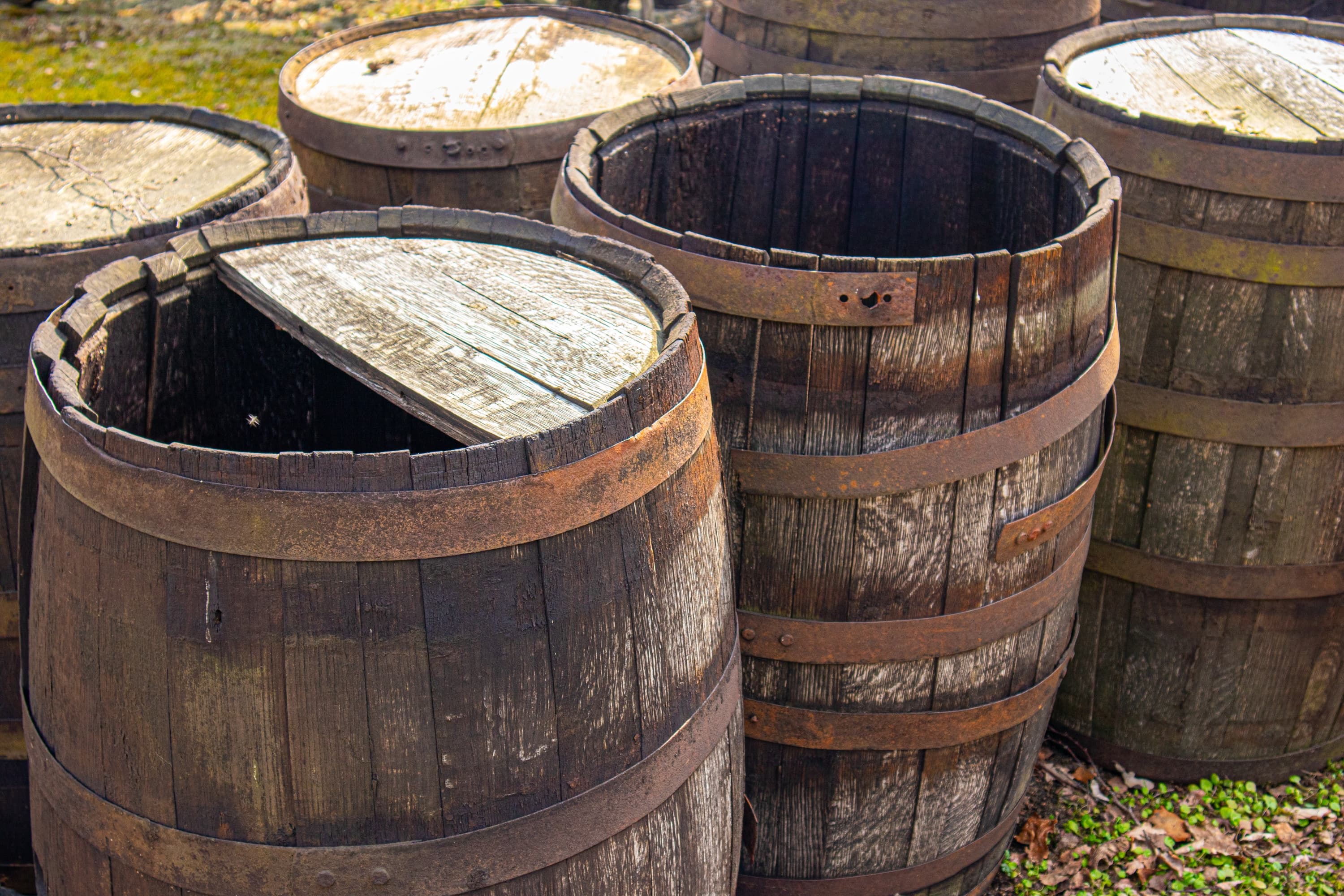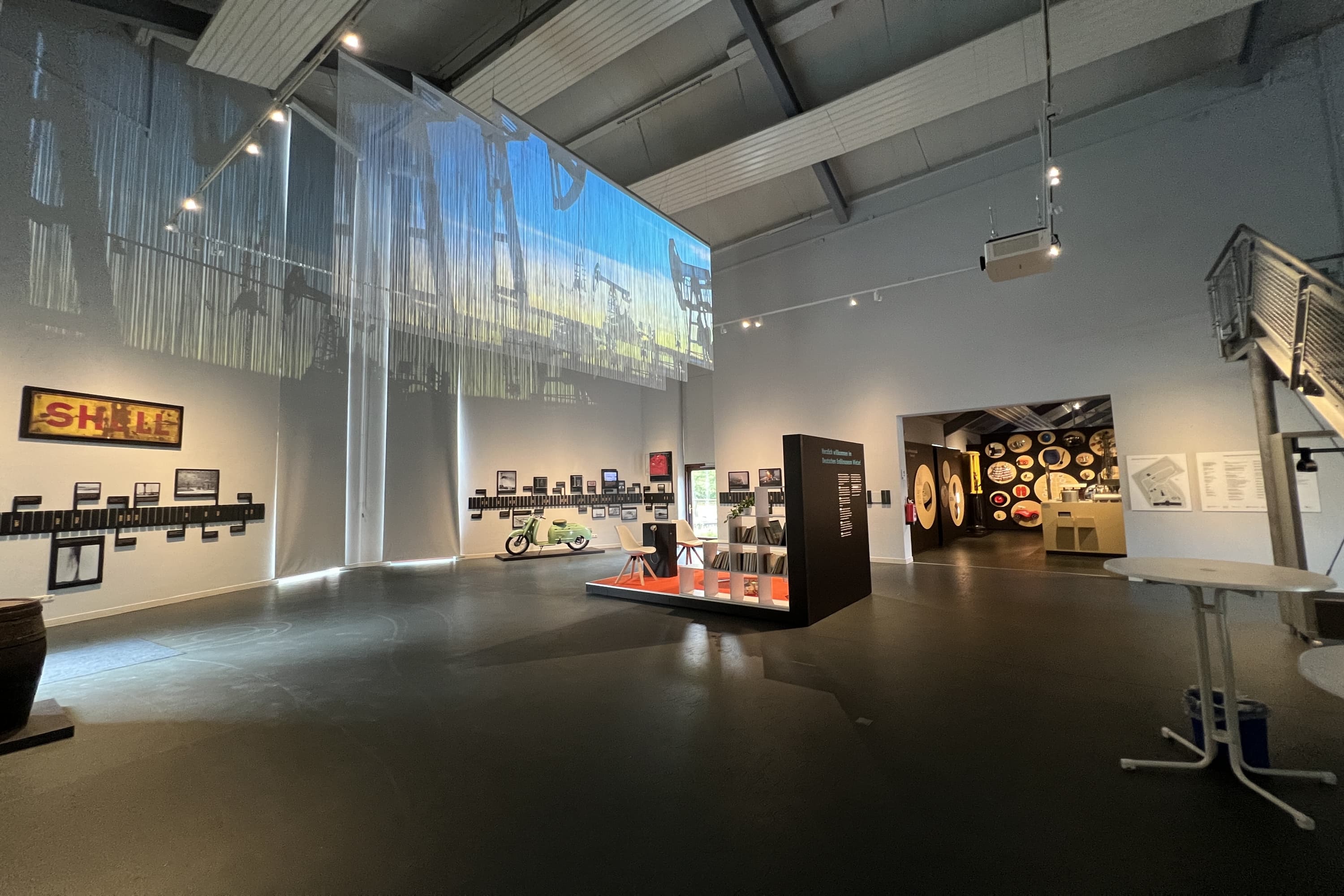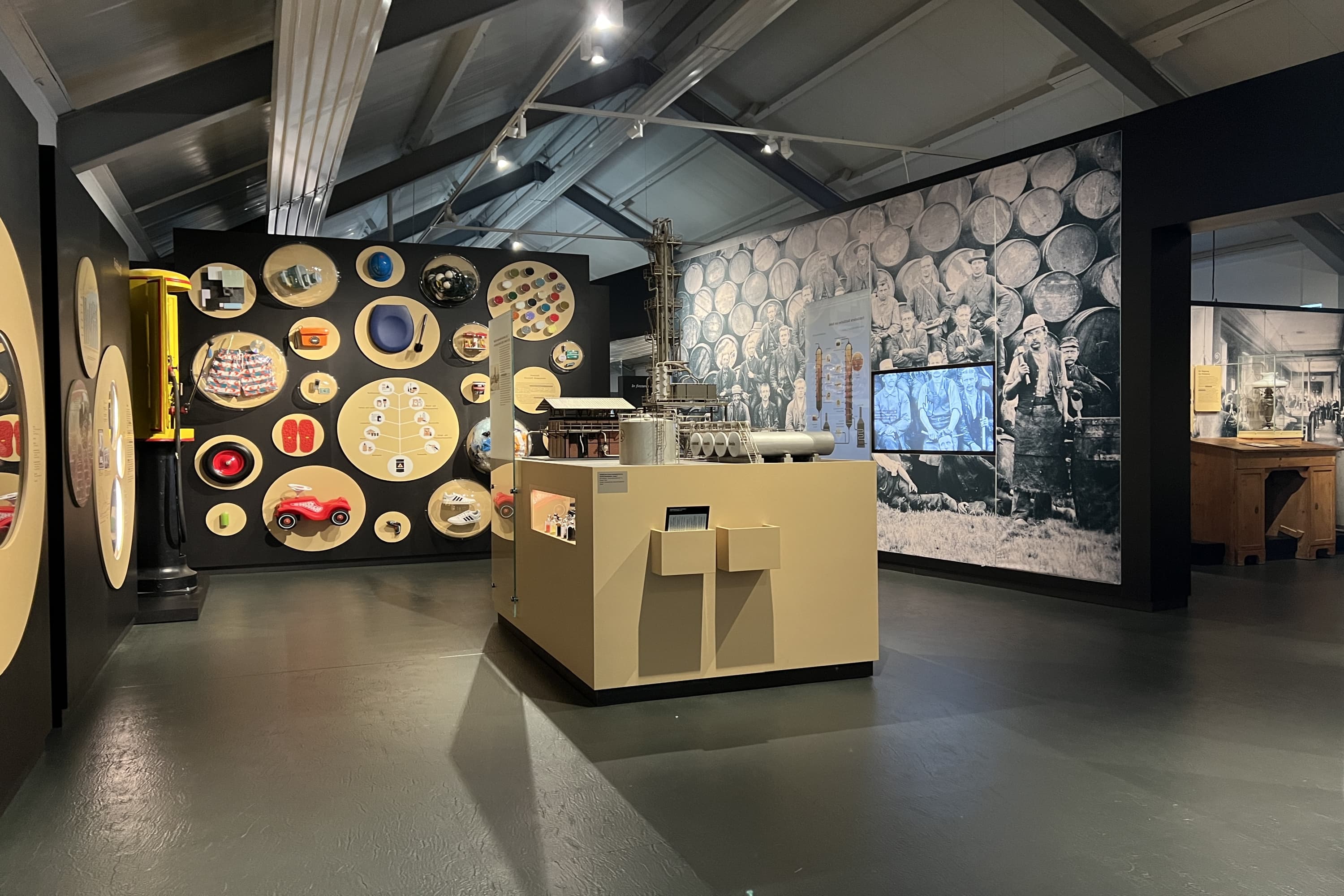 ©
Lüneburger Heide GmbH/Saskia Zimolong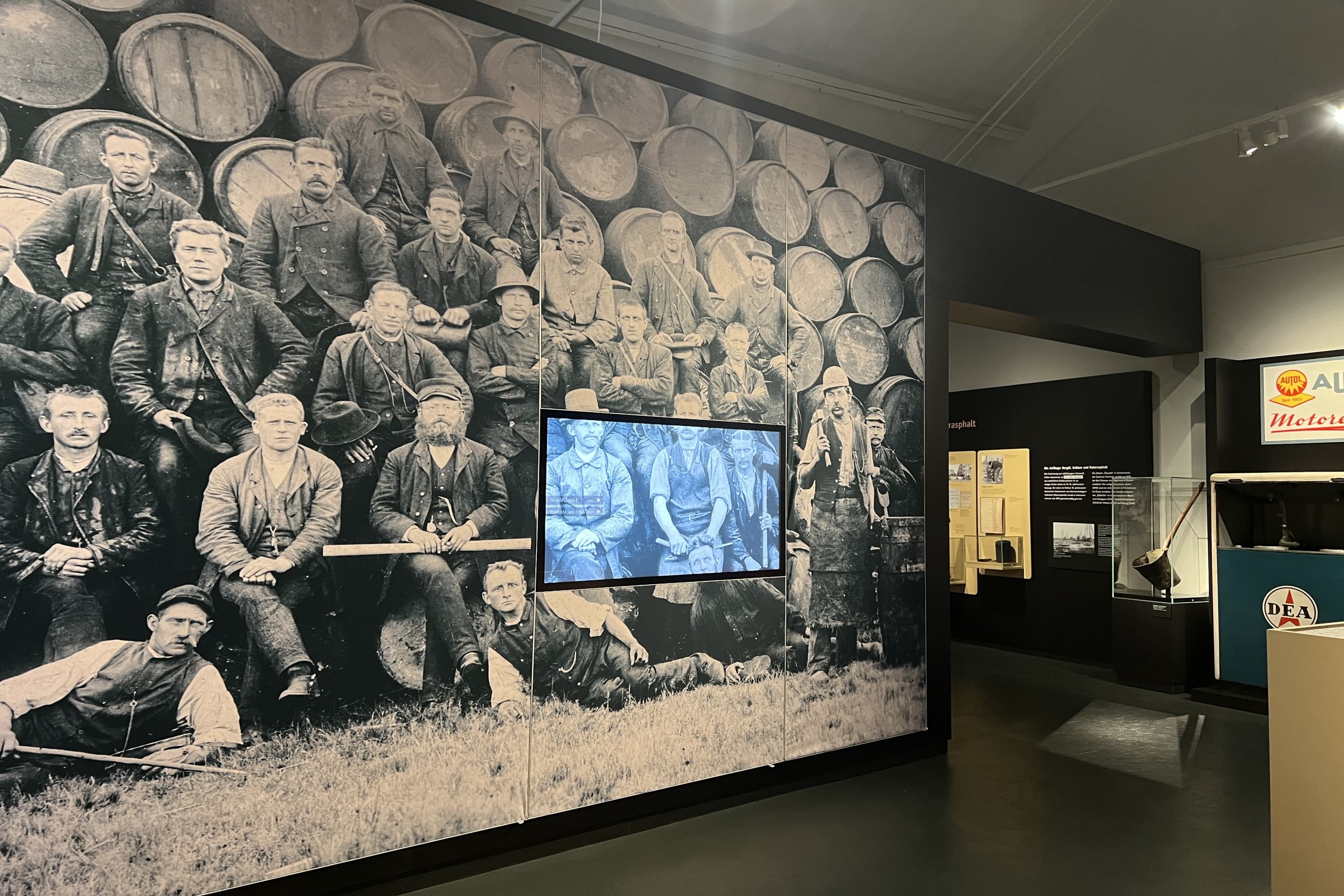 ©
Lüneburger Heide GmbH/Saskia Zimolong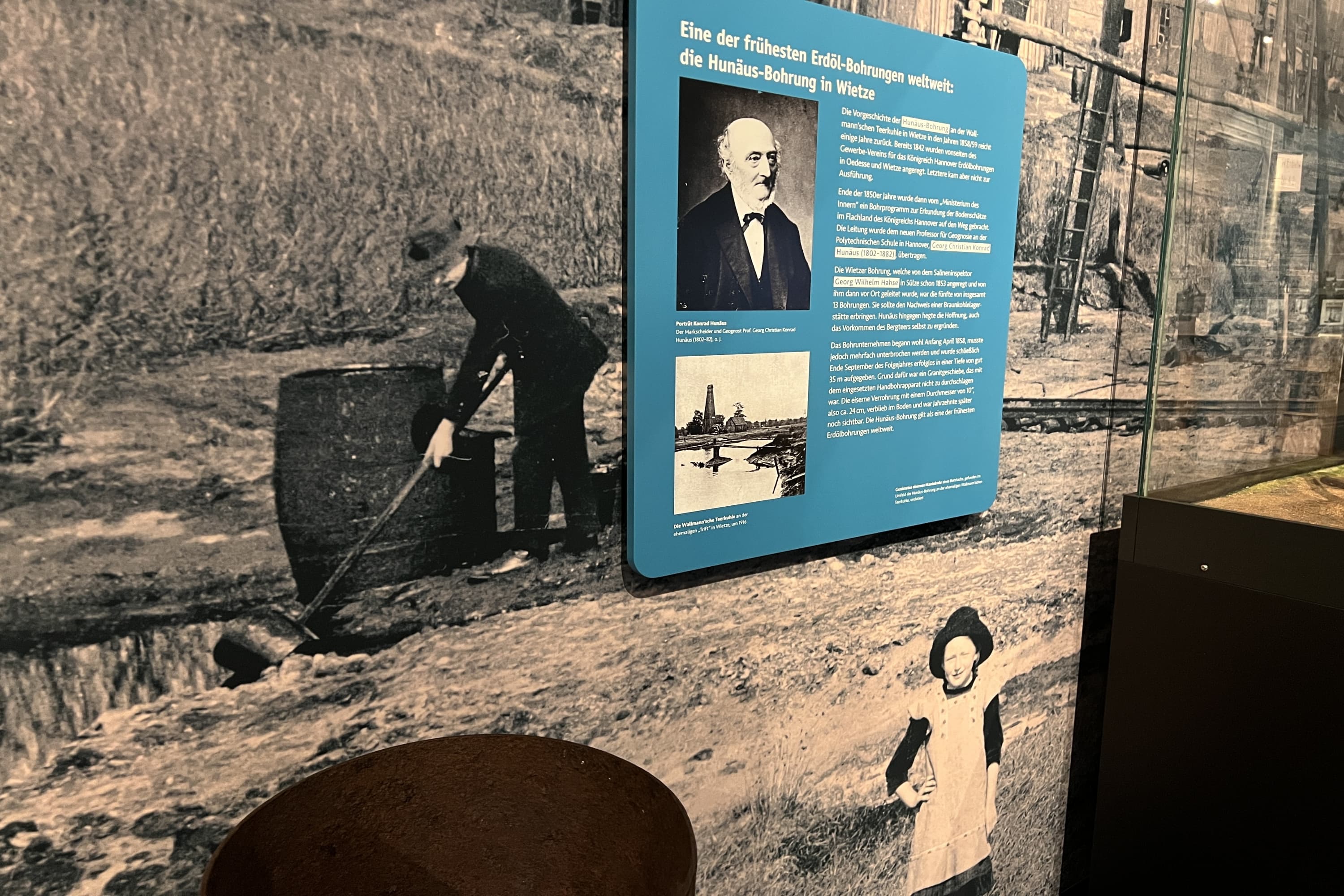 ©
Lüneburger Heide GmbH/Saskia Zimolong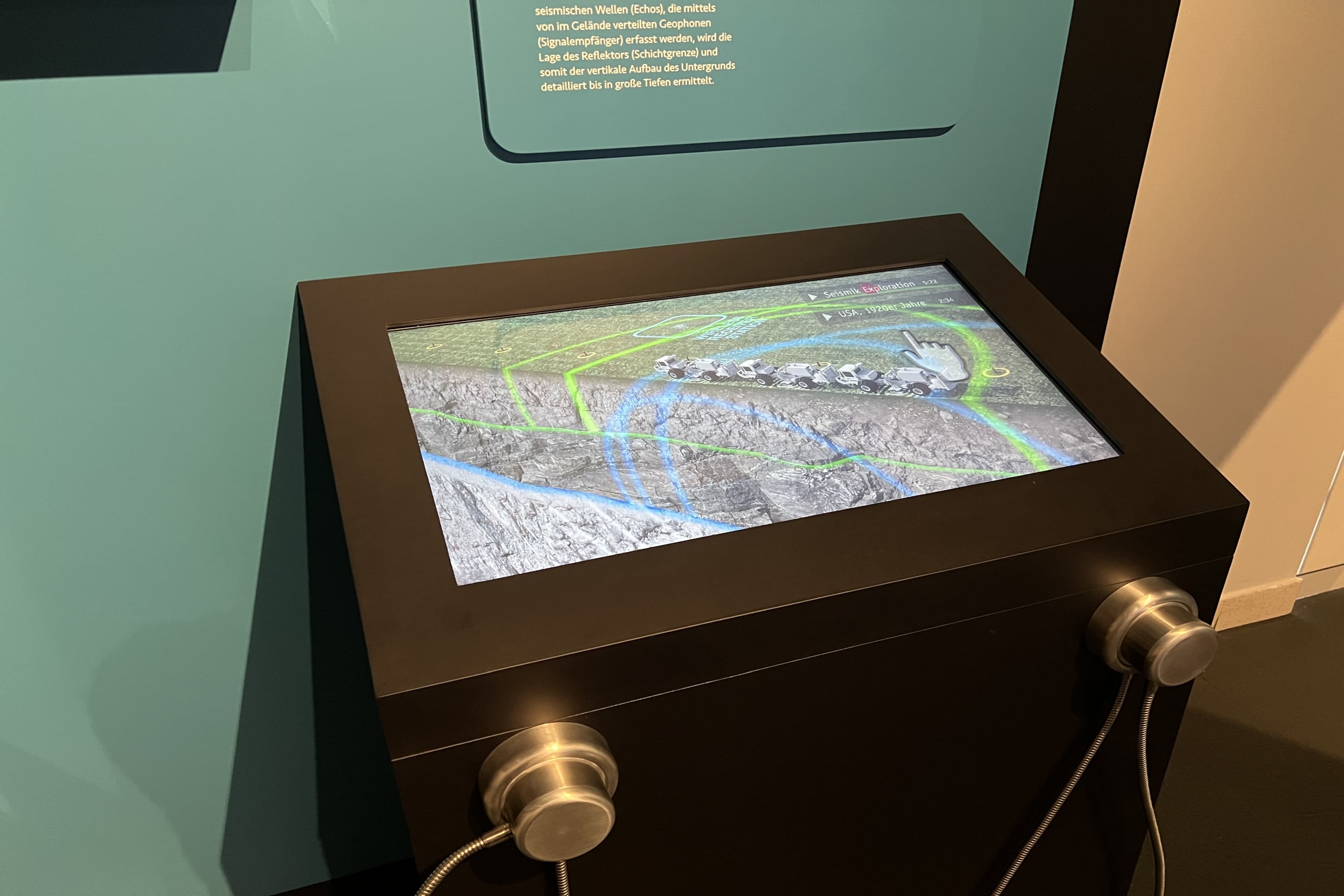 ©
Lüneburger Heide GmbH/Saskia Zimolong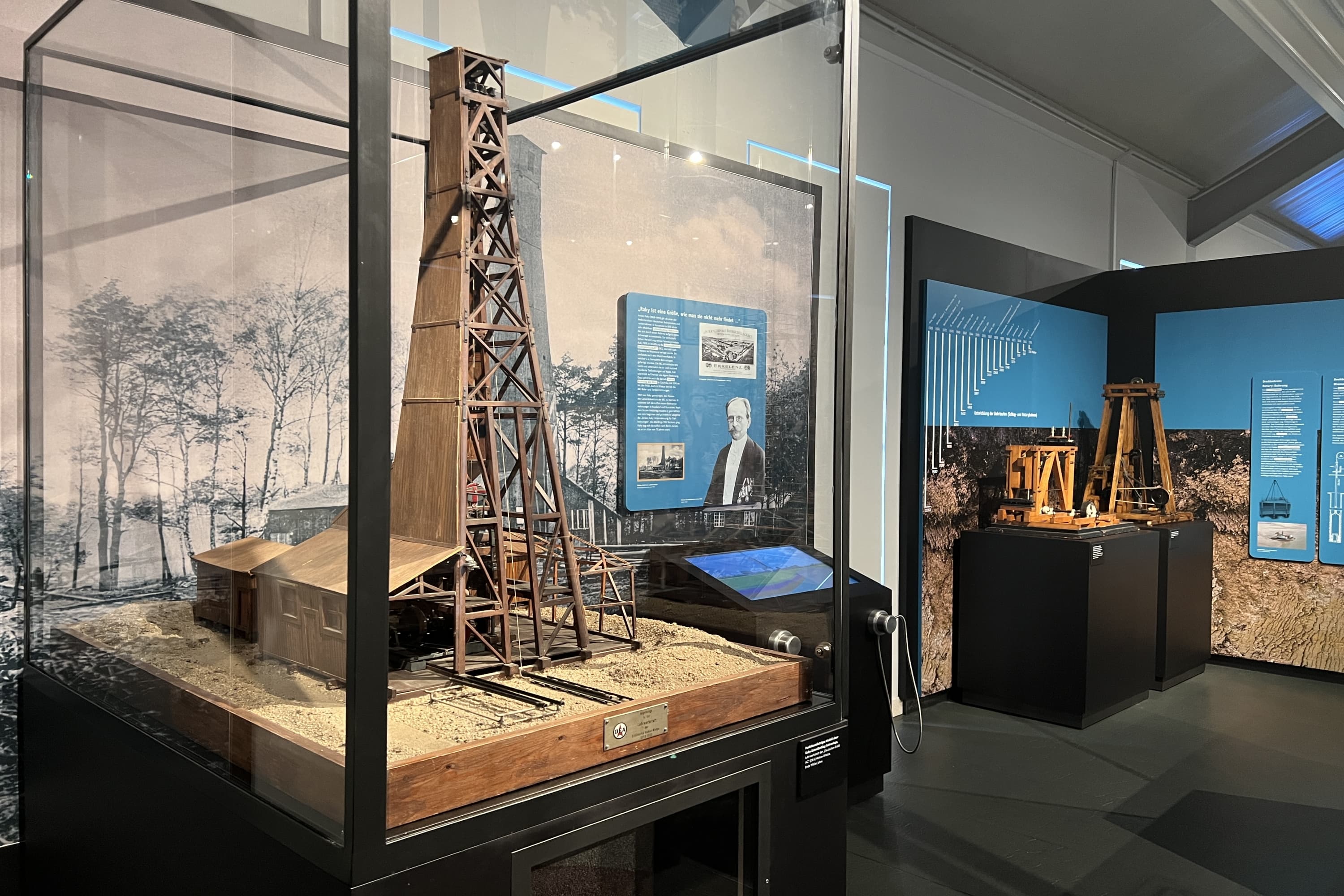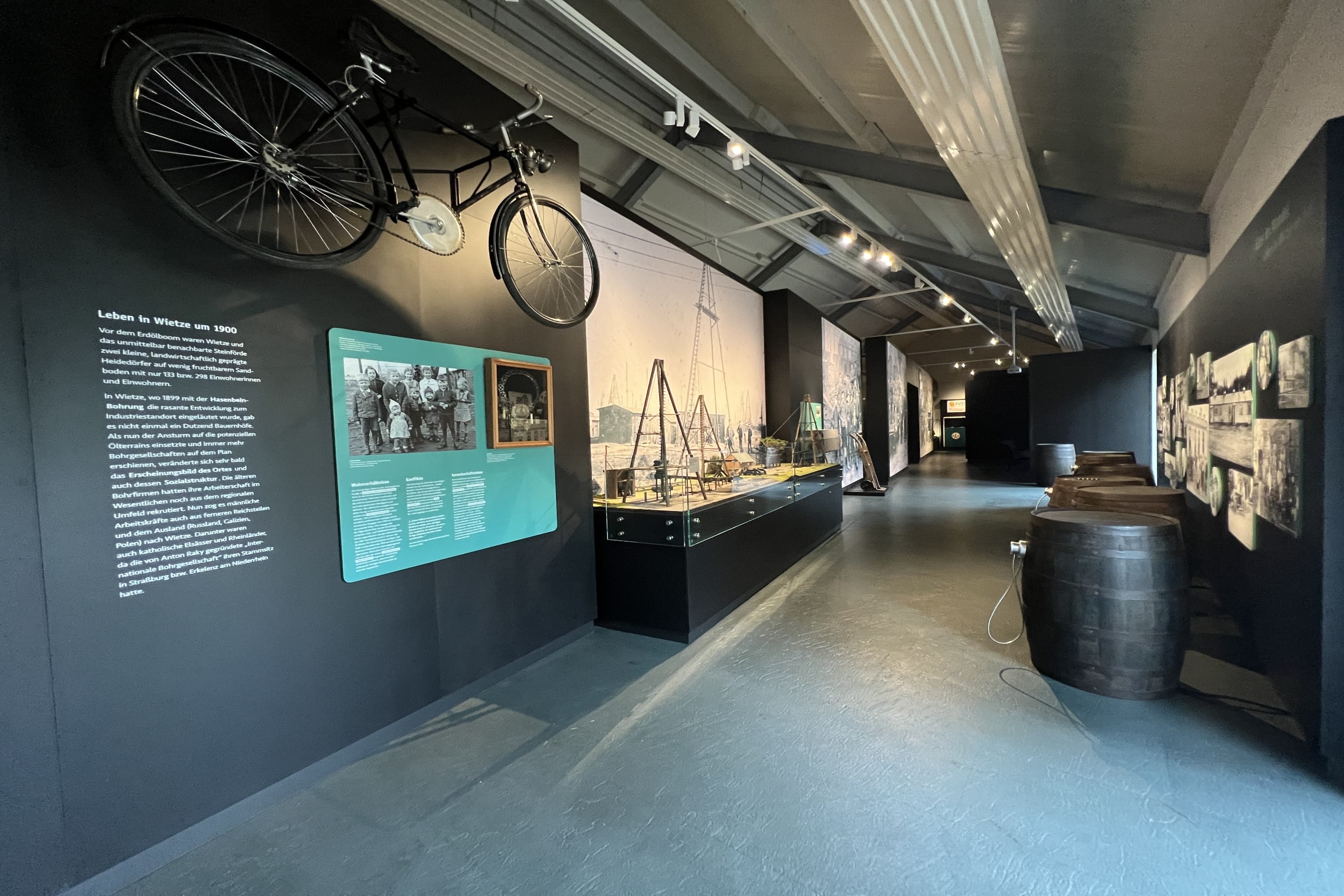 ©
Lüneburger Heide GmbH/Saskia Zimolong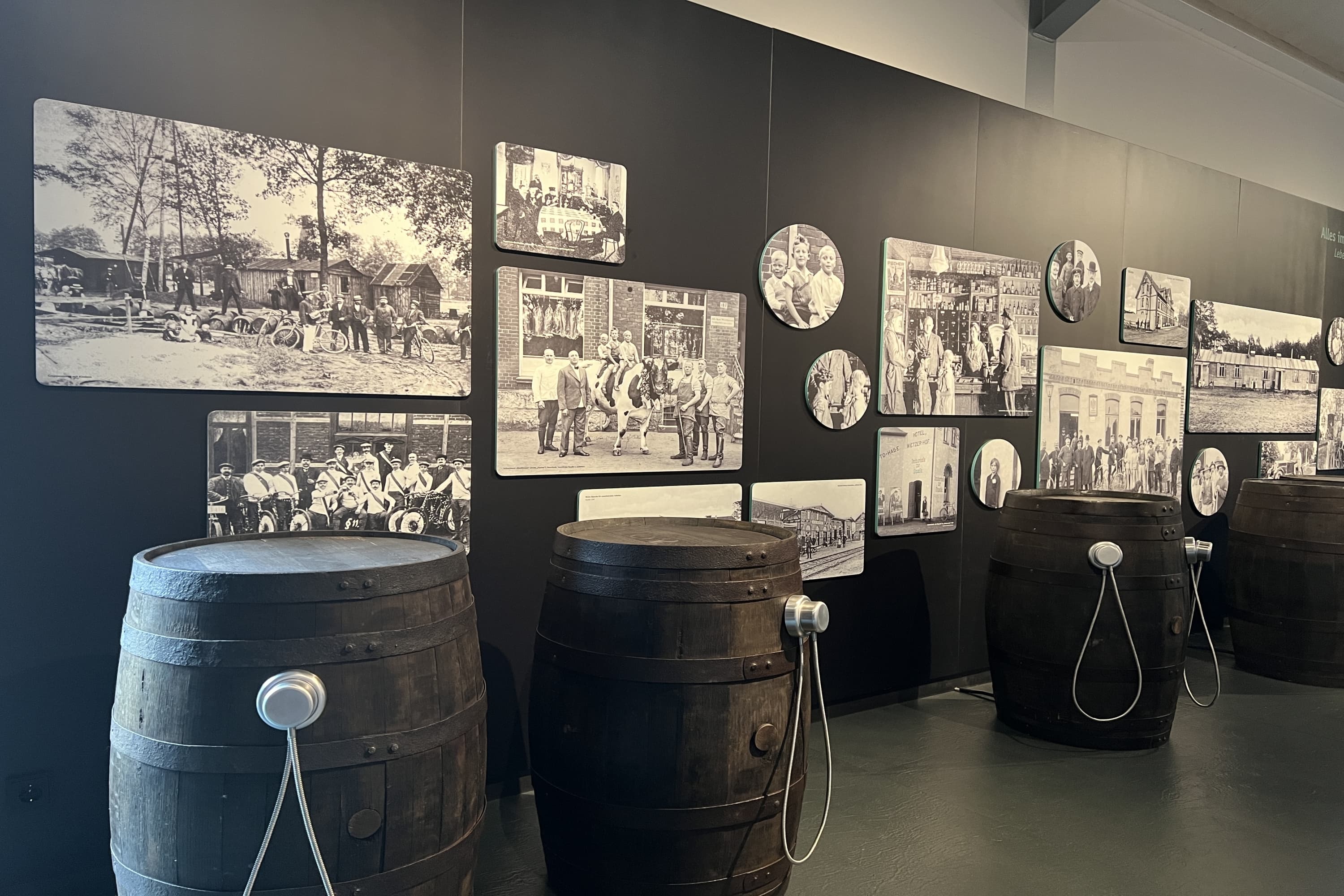 ©
Lüneburger Heide GmbH/Saskia Zimolong
©
Lüneburger Heide GmbH/Saskia Zimolong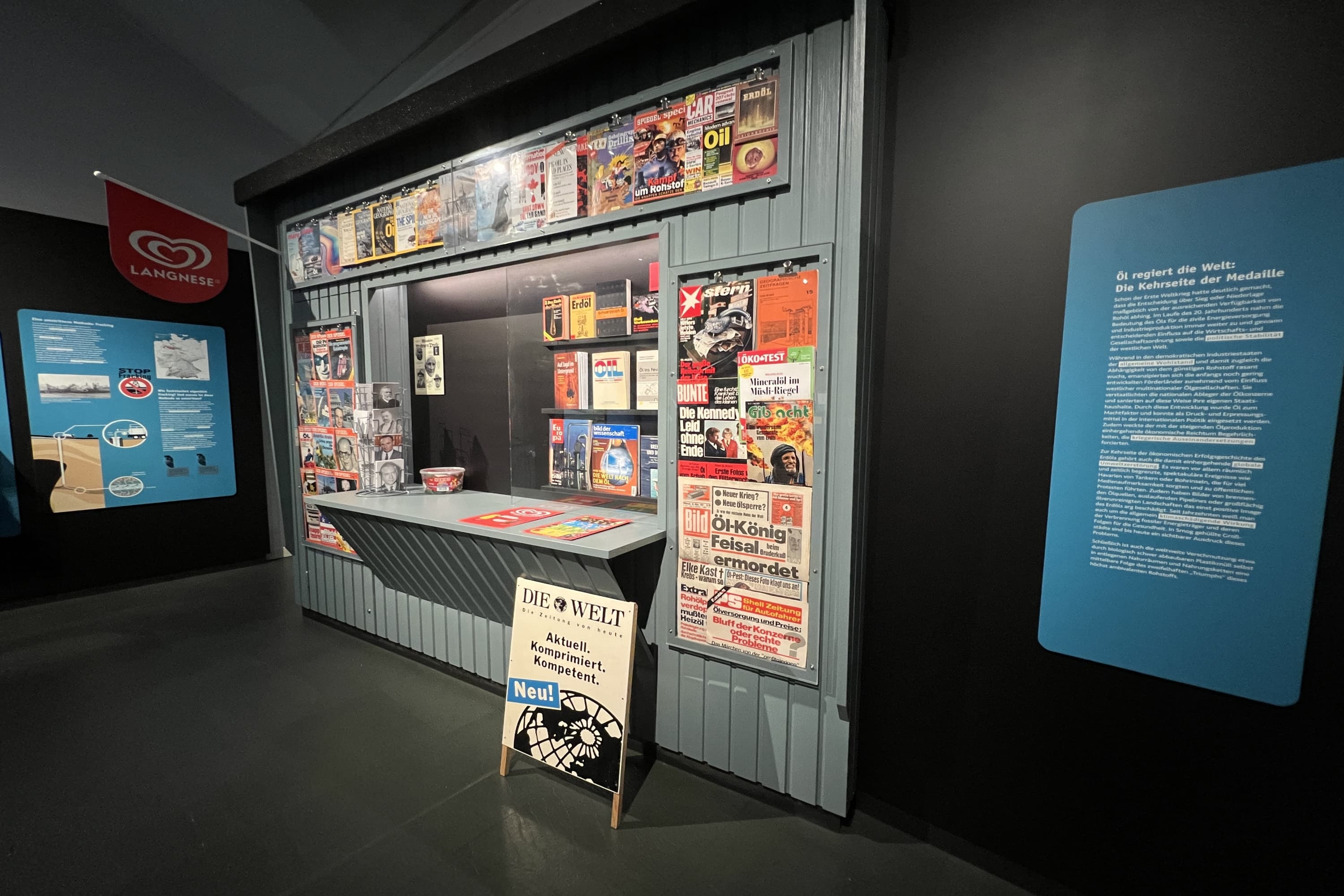 The German Oil Museum in Wietze is one of Germany's most unusual museums, given its location on a historical oilfield known as "Devil's Island".

Oil Museum Wietze

The German Oil Museum was set up in 1970 on a section of the former oilfield. The open-air site is nearly 2 hectares in size and has remained intact together with its production facilities ever since production ceased in 1963. More and more technical facilities were added over time and today make a unique open-air exhibition.

The formation of oil
Visitors to the permanent exhibition in the museum building will find information about the history of the oilfield in Wietze, the geophysical exploration methods and the drilling and production technologies as well as the characteristics, the processing and utilisation of hydrocarbons by means of authentic models and many photos. The oil genesis is also described in vivid detail. The mining process can be viewed as a replica of a conveying path.

The history of petroleum in Wietze
The world's very first oil bores were not carried out in Texas or Dubai, but in South Lueneburg Heath. In 1858/59 the geologist Georg Konrad Christian Hunaeus sank a near-surface well into the so-called "Wallmann Tar Pit" in Wietze to the west of Celle. Superficially visible, heavy oil, which was mainly traded as a lubricant, had been obtained from this pit since 1652. The site of the so-called Hunaeus Bore, which had to be stopped at 36 meters, can still be viewed today.
A real oil-rush in Wietze began in 1899 when drillmaster Hasenbein from Sehnde first sank a finding bore north of the village and little river Wietze. The oil boom changed the small Heath village Wietze rapidly from then on. Within only few years, drilling and production towers sprang up like mushrooms.
Moreover, numerous new buildings were constructed, including
· a railway station
· a refinery
· many residential buildings
· hotels for the managers and workers
· several big tank units
· an oil shipper on the Aller
The farmers of Wietze profited considerably, given that until 1934 the petroleum production was not licensed by the state, but incumbent upon the land owners.
Until 1920 Wietze was Germany's most productive oil field!
The number of drilling companies grew rapidly and after just a few years there were several dozen local businesses. By 1909, Wietze was producing nearly 80% of Germany's oil. Even an oil mine with a final track length of over 95 kilometers was excavated in 1918.
Oil production in Wietze was discontinued in 1963, but traces of the oil industry can be found everywhere until this day.
The symbol and widely visible landmark of Wietze is an original drilling tower of the company Winterschall from 1961 with a height of 54 m.
Guided tours
Guided tours are possible for groups of up to 25 person after previous booking. The duration of the tour is about 1,5 hours. The prices stated above are plus the entrance ticket per person. There are also guided tours on fixed dates.