Schneverdingen: Pietzmoor
©
(c) Lueneburger Heide GmbH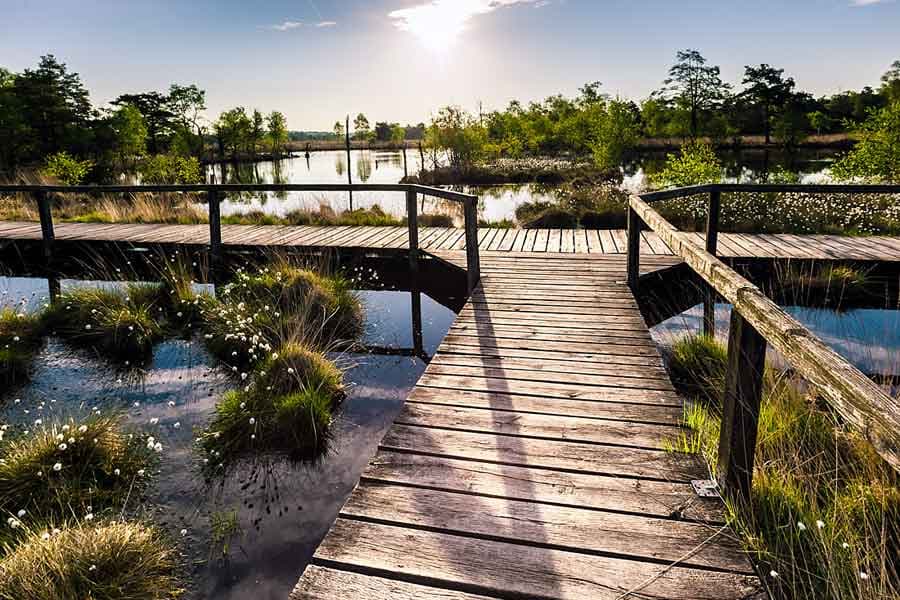 ©
(c) Lueneburger Heide GmbH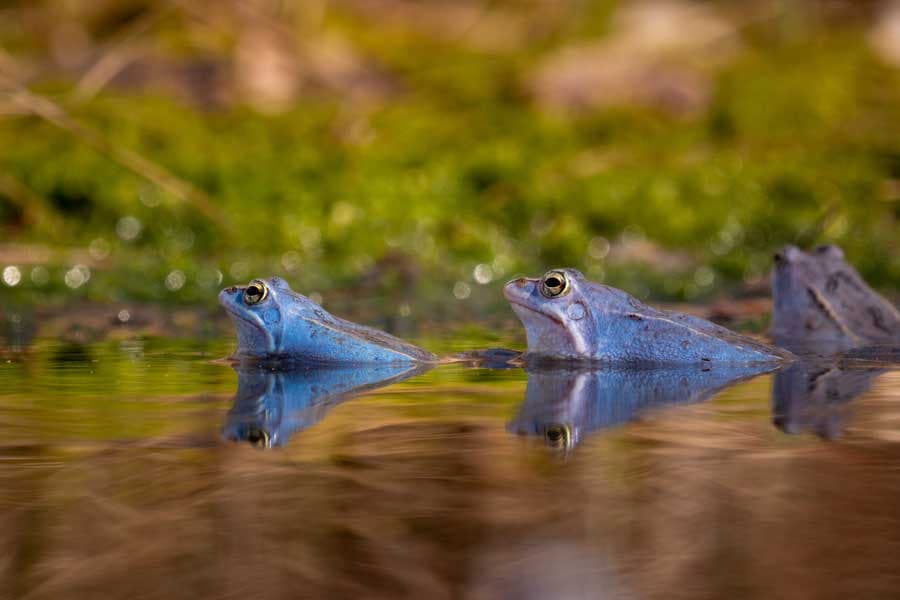 ©
(c) Lueneburger Heide GmbH
©
(c) Lueneburger Heide GmbH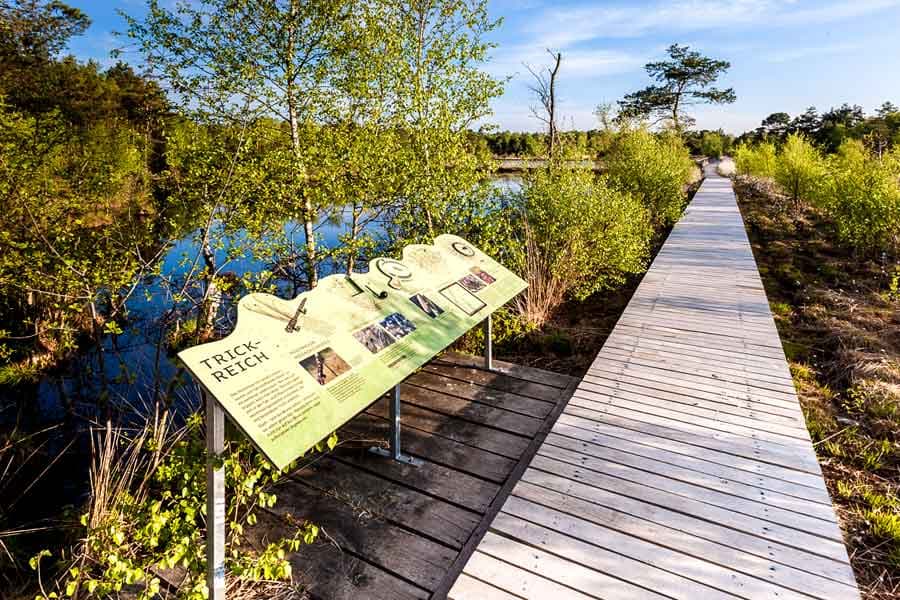 ©
(c) Lueneburger Heide GmbH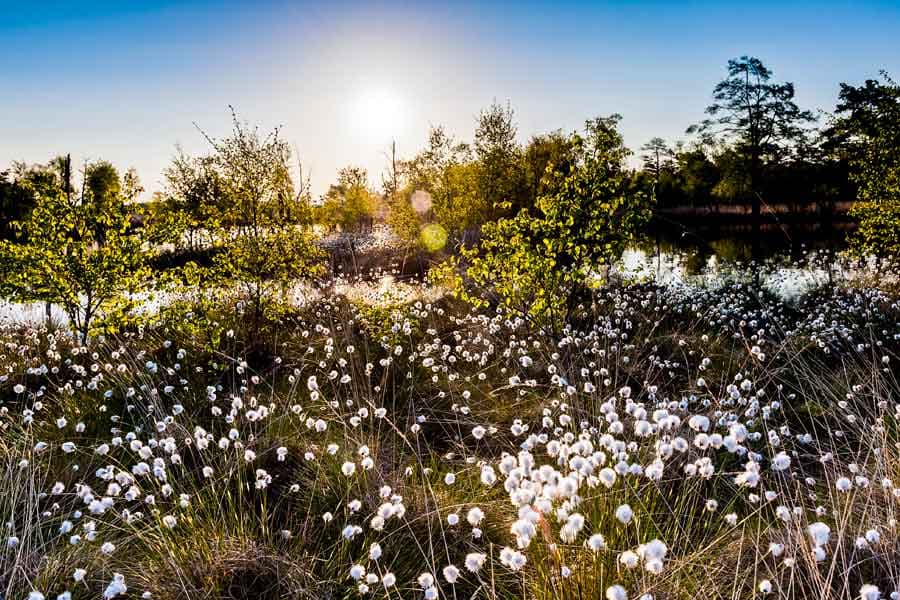 ©
(c) Lueneburger Heide GmbH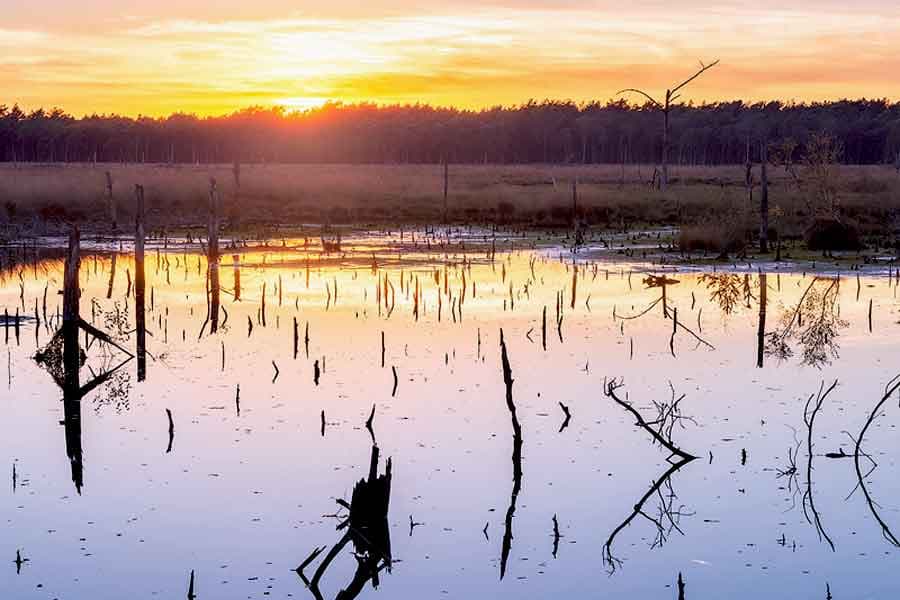 ©
(c) Lueneburger Heide GmbH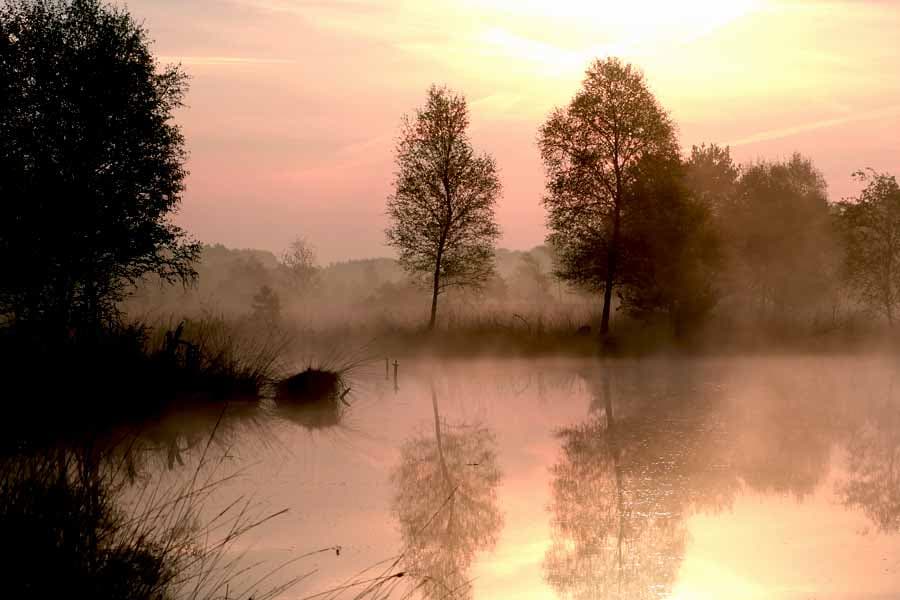 ©
(c) Lueneburger Heide GmbH
©
(c) Lueneburger Heide GmbH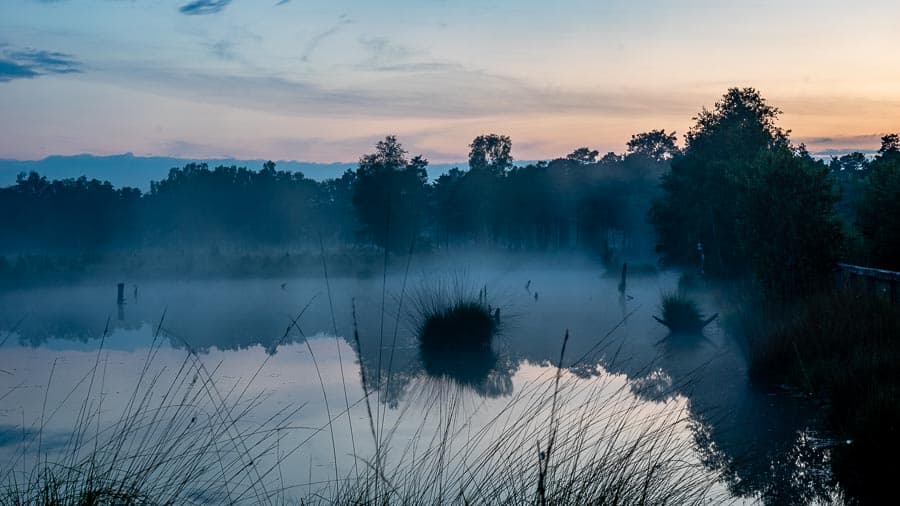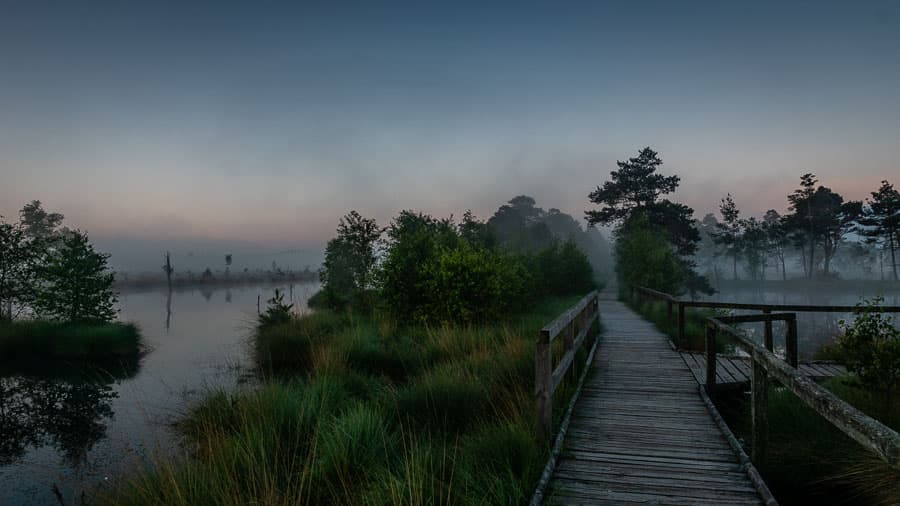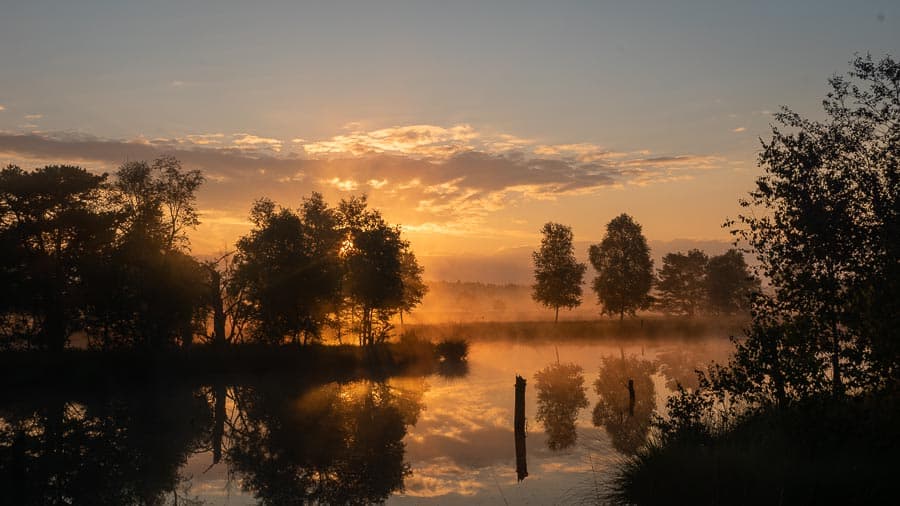 ©
Lüneburger Heide GmbH/ Dominik Ketz
©
Lüneburger Heide GmbH/ Dominik Ketz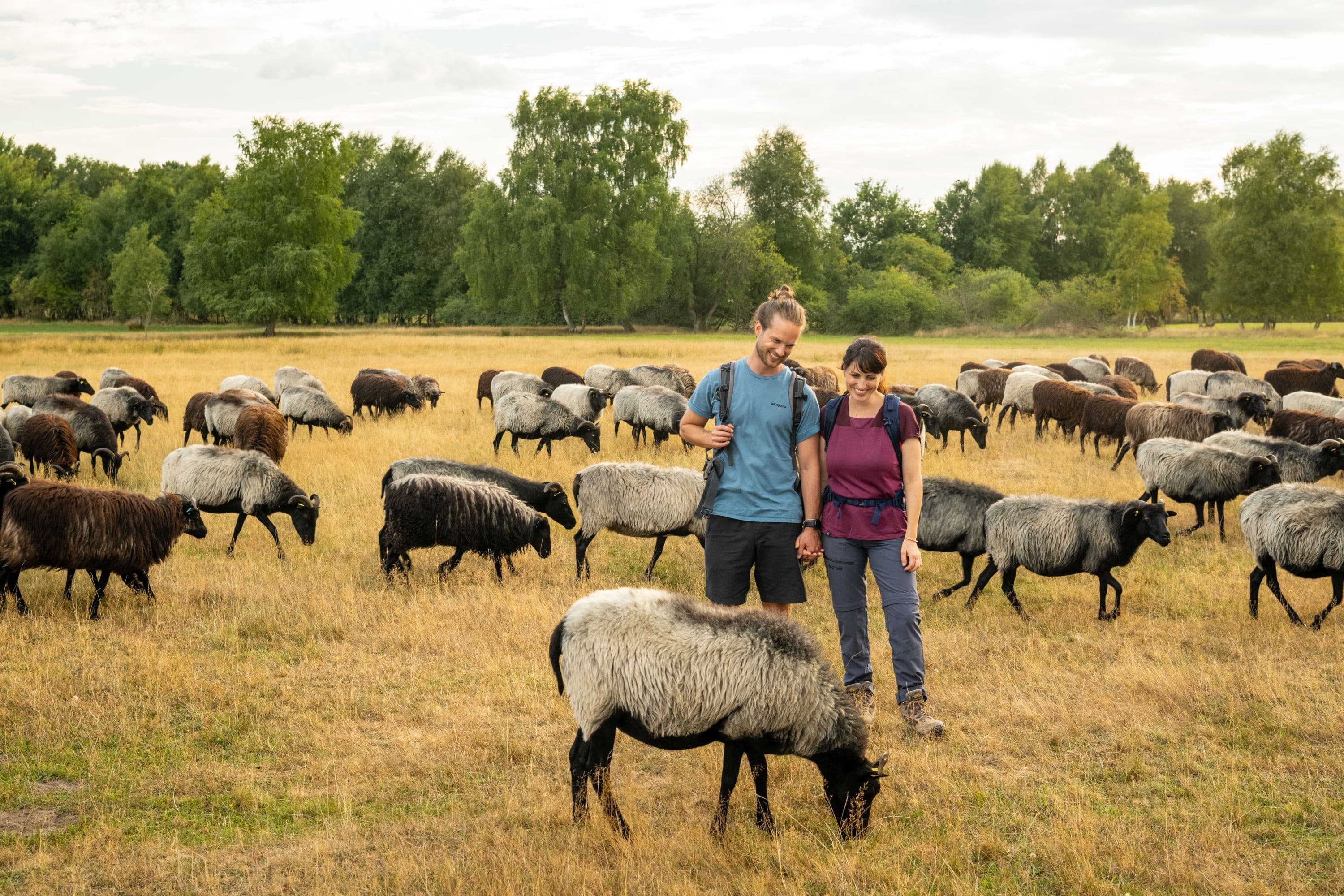 ©
Lüneburger Heide GmbH/ Dominik Ketz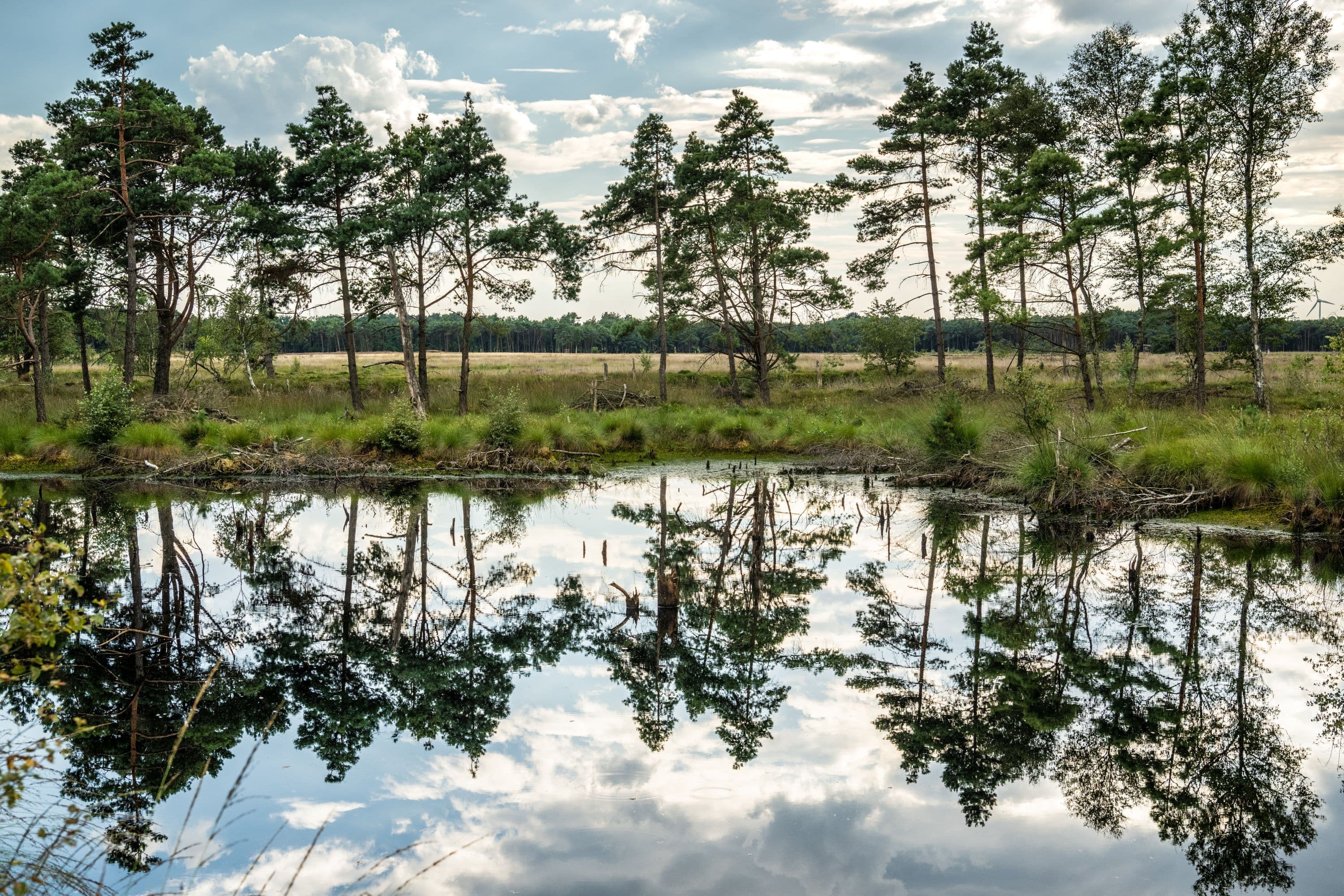 ©
Lüneburger Heide GmbH/ Dominik Ketz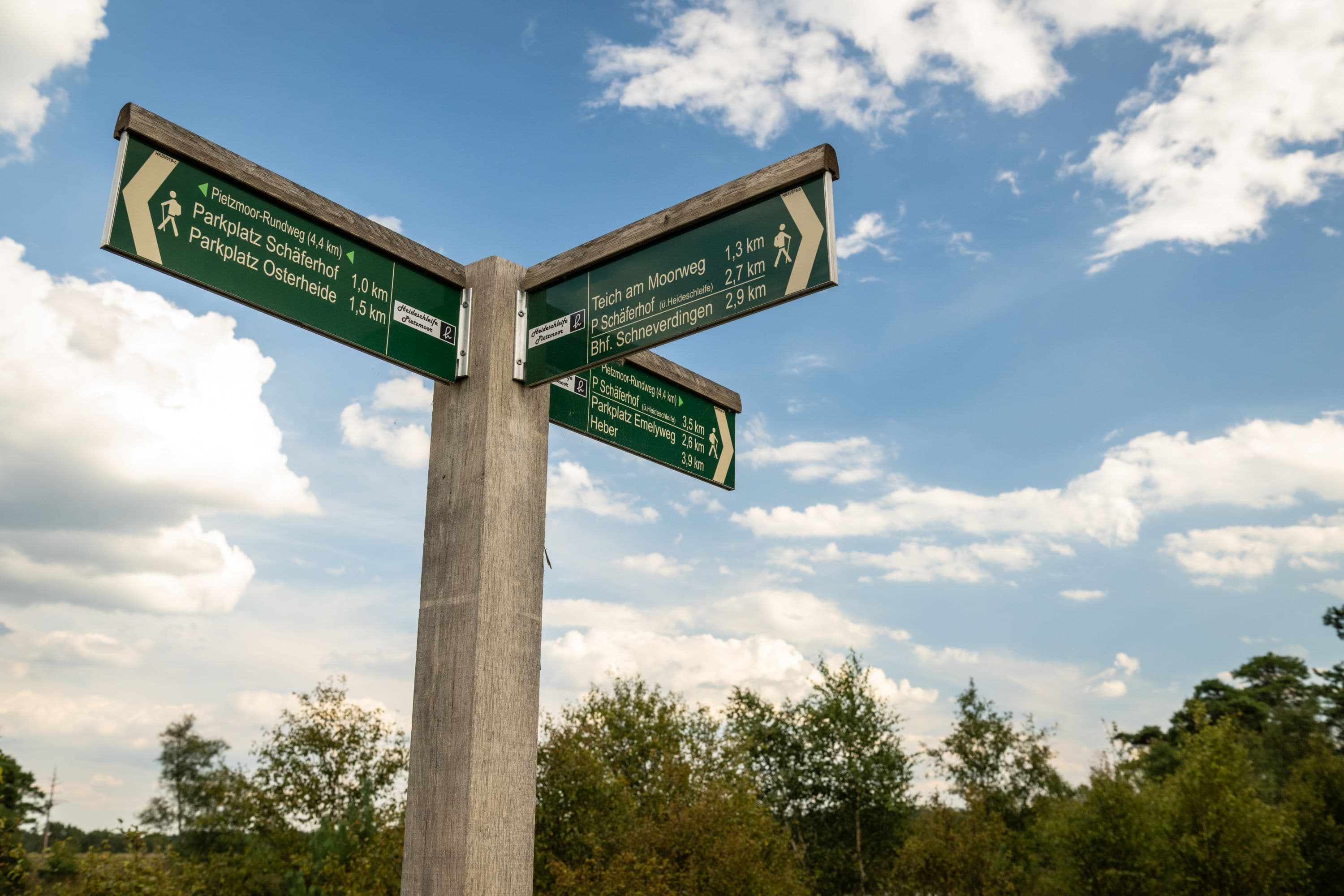 ©
Lüneburger Heide GmbH/ Dominik Ketz
Pietzmoor by Schneverdingen is one of the most important sights in Lüneburg Heath.
Pietzmoor lies on the southern edge of Lüneburg Heath Nature Reserve by Schneverdingen and today still covers an area of about 2.5 km.
The creation of the upland bog was favoured by its location in a depression and by impermeable layers of clay. Strata investigations conducted in 1975 discovered that the maximum thickness of the peat is 7.5 metres.
If one assumes an annual growth rate of the peat-forming sphagnum mosses of approximately 1 millimetre, then Pietzmoor is just 8,000 years old.
Thanks to a successful restoration, Pietzmoor is now able to re-grow and is preserved as "nature's history book".
Walking in Pietzmoor
You can walk along a 5 km long circular trail on a boardwalk right through this mysterious landscape. In this fascinating bog landscape, a quite special animal and plant world reveals itself to the observer. The paths are also ideal for those new to walking.
Extended hikes and walks are appealing the whole year round. Each season gives rise to its own quite characteristic impression of this backdrop to many legends.
Whether in spring with the sensational "cotton grass blossom", in summer the adder warming itself in the sun, in autumn with the mysterious autumn mist, or snow-covered in winter, the bog always invites you to relax. The peace the bog exudes is such a pleasure and invites you to recuperate and take on fresh energy.
When you walk through Pietzmoor, flora and fauna are central to the experience. You can find typical heathland plants such as cotton grass, cross-leaved heath, sphagnum moss, or sundew, just as you can dragonflies, moor frogs, black grouse, or short-eared owls.
Along the Moor Experience Trail, ten information panels provide you with an overview of the history of the creation of the bog as well as of its flora and fauna.
Opposite Osterheide
Directly opposite Pietzmoor is the start of Osterheide. Combine the circular walk through the bog with a walk through the heath landscape.
Pietzmoor starting point coordinates: N53.09676 E9.81923
Getting there:
Heberer Straße 100
29640 Schneverdingen
Car park coordinates: N53.102210 E9.818930