©
MARKUS TIEMANN, MARKUS TIEMANN LUENEBURG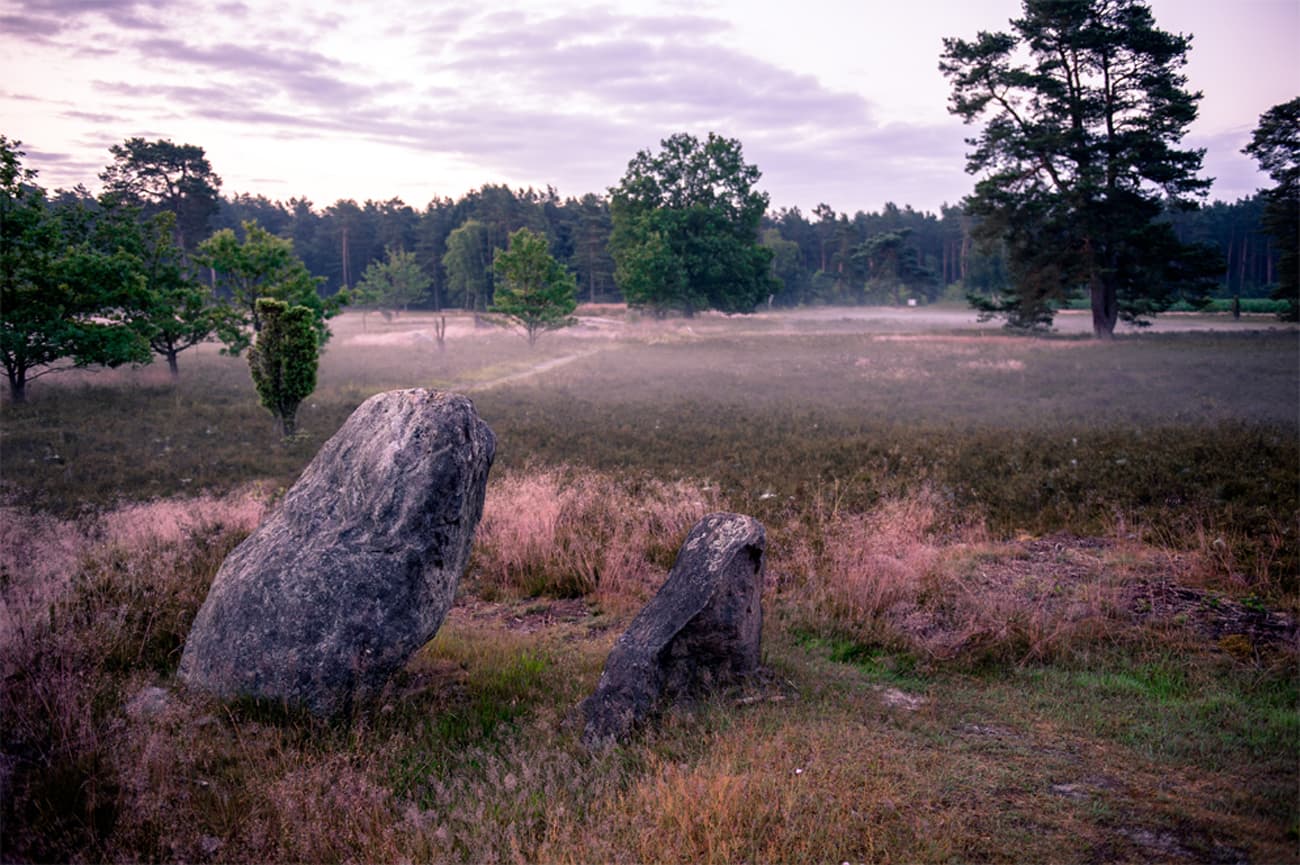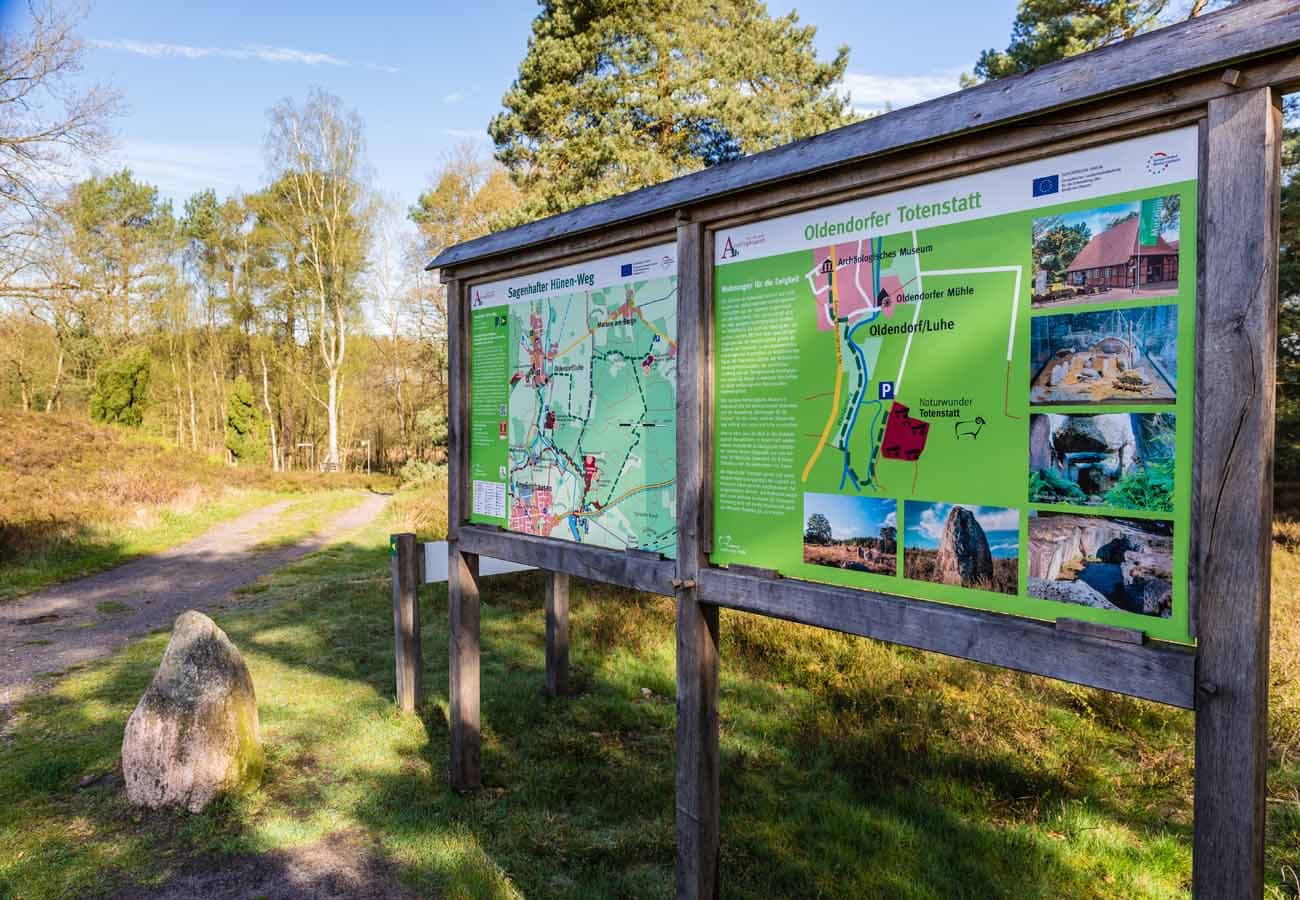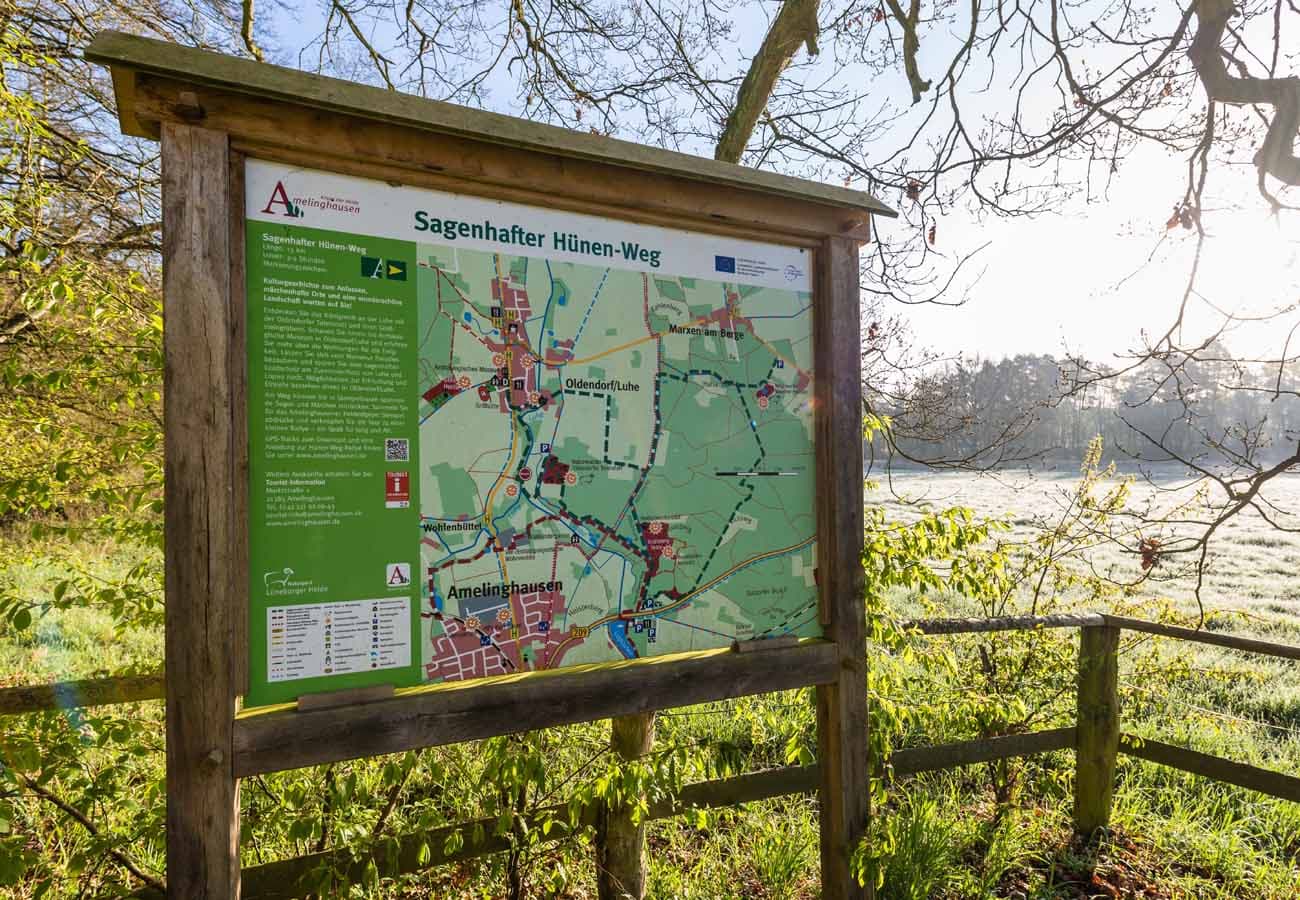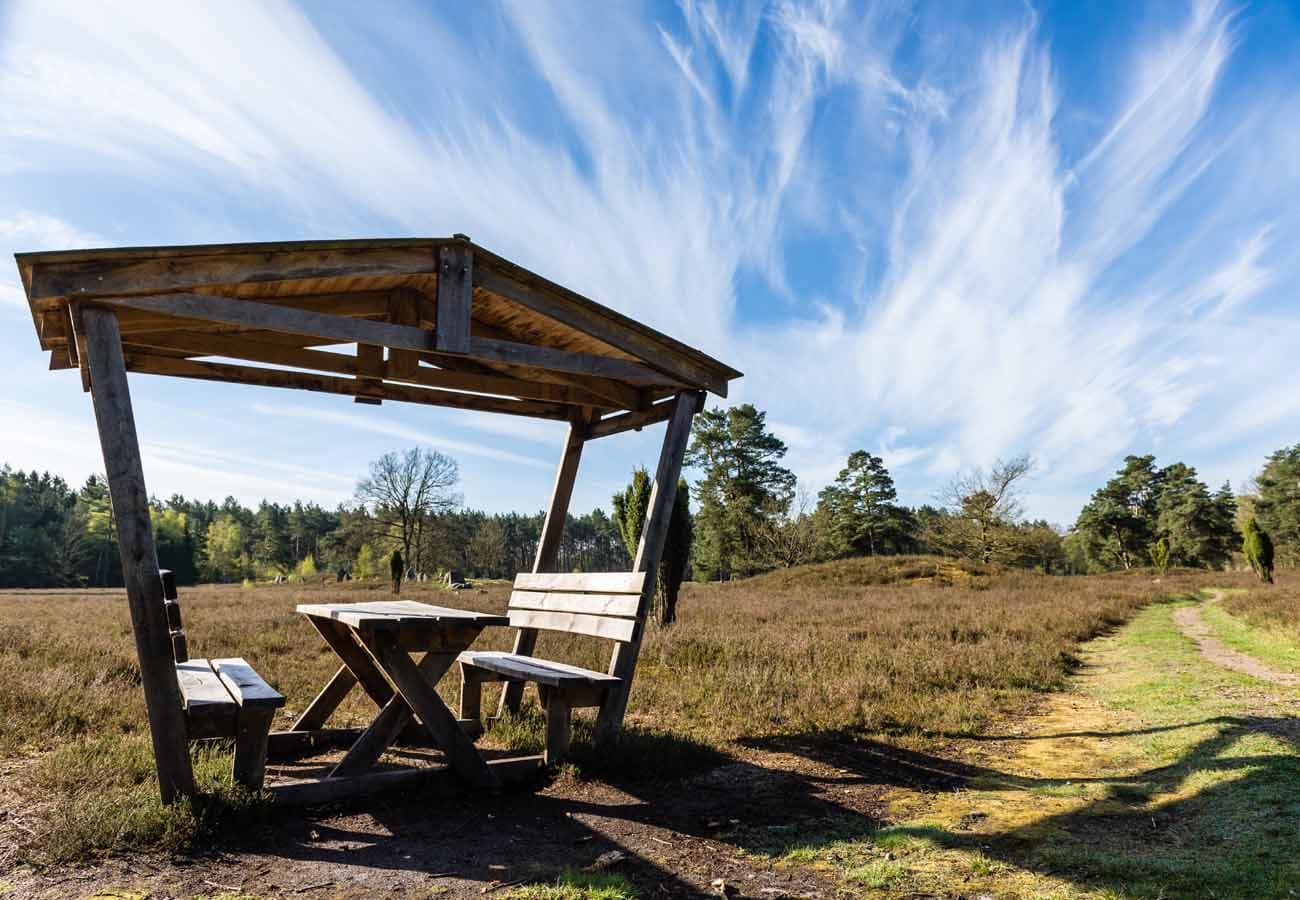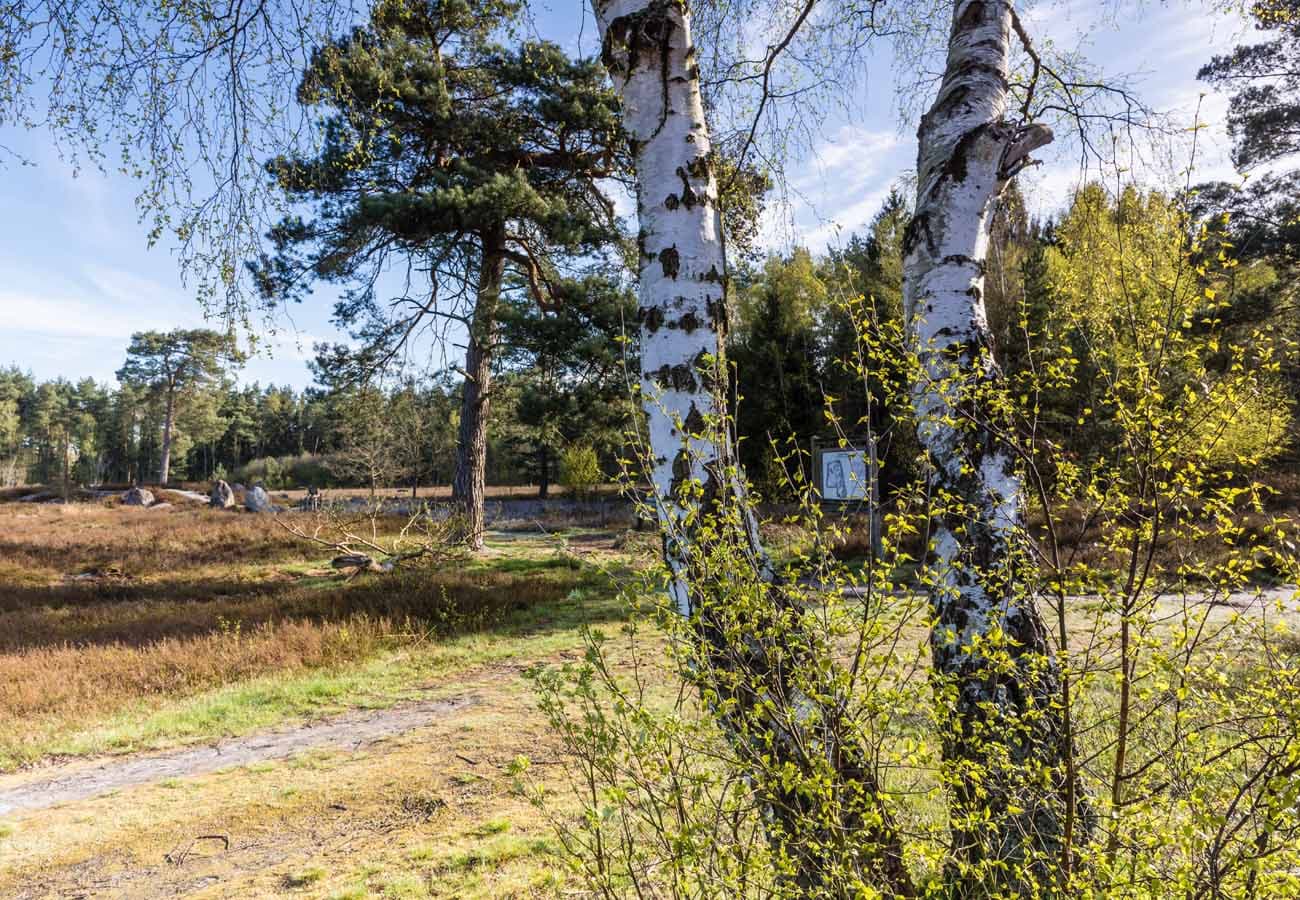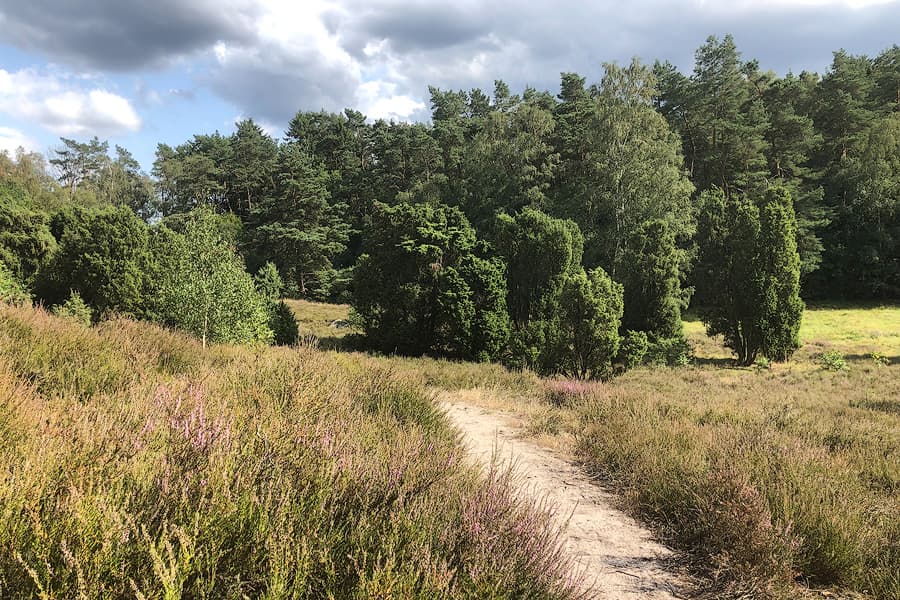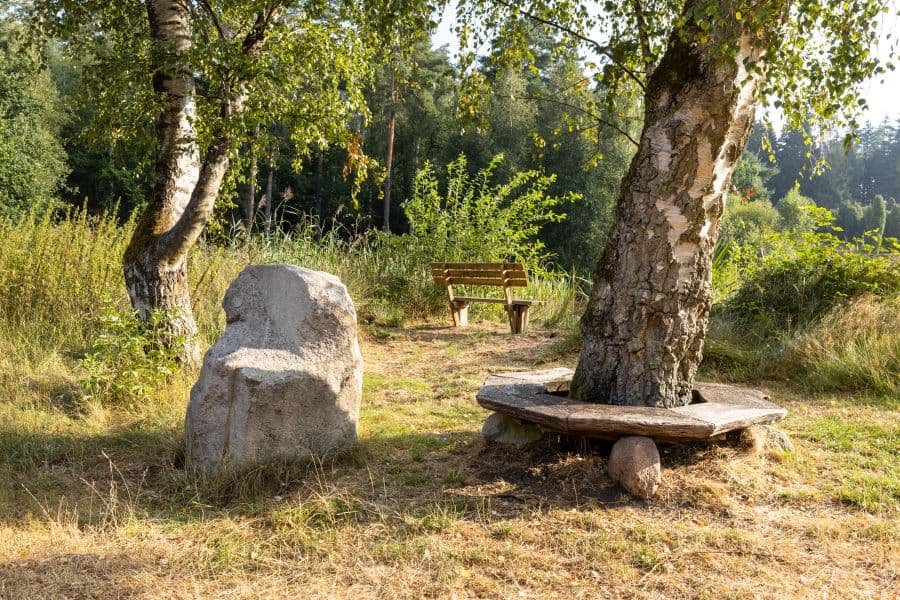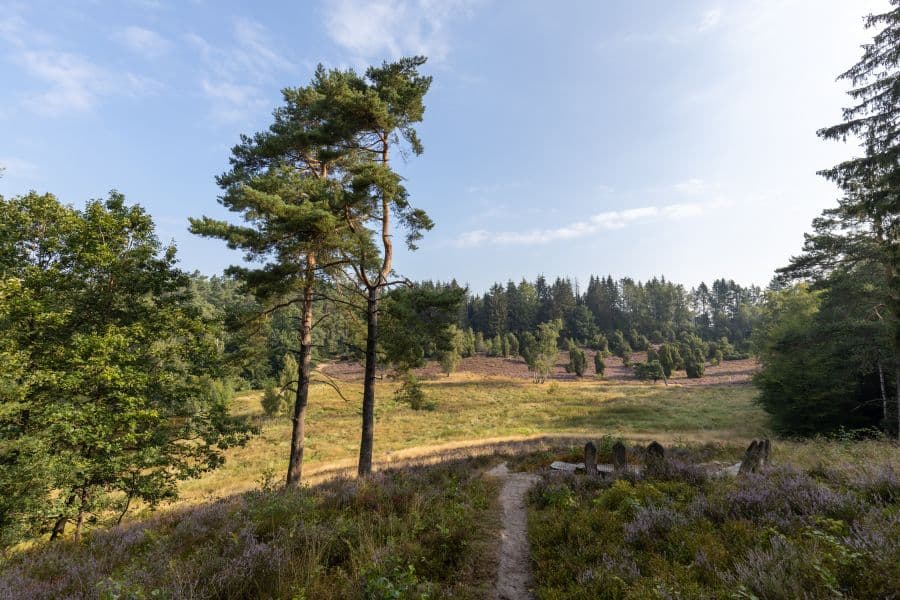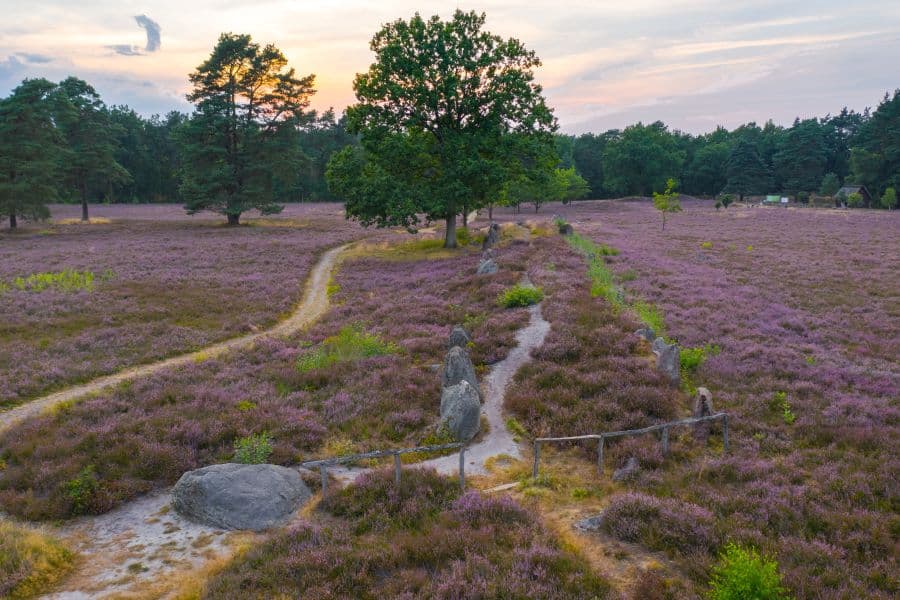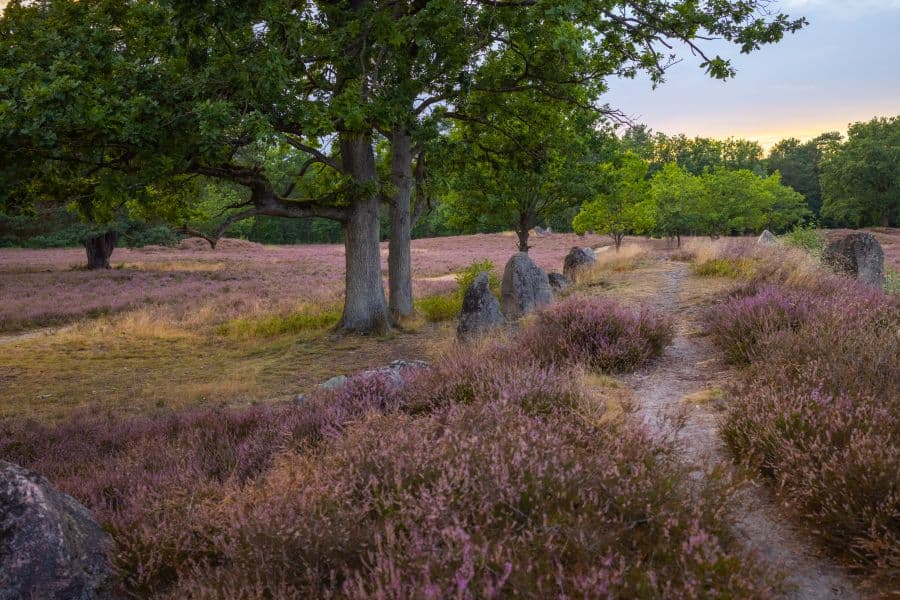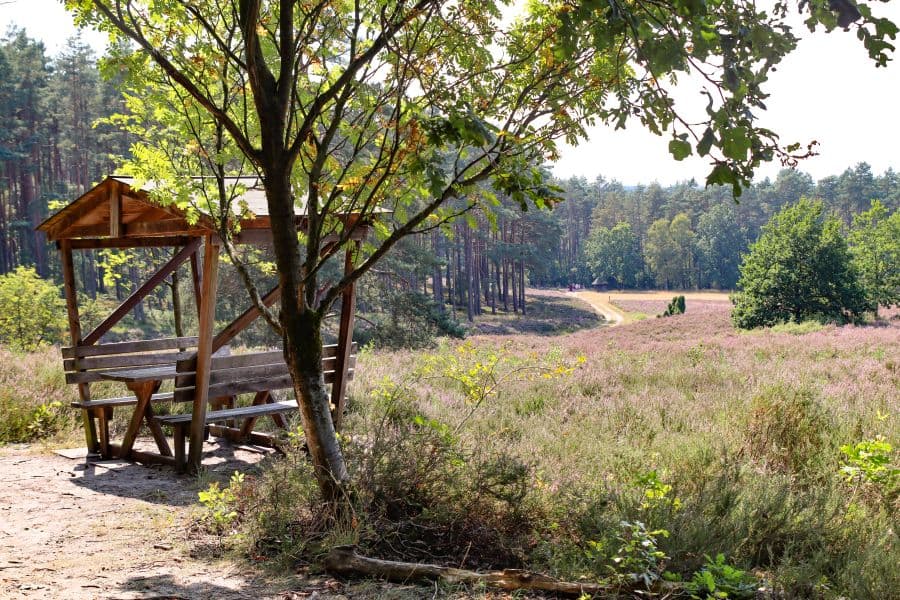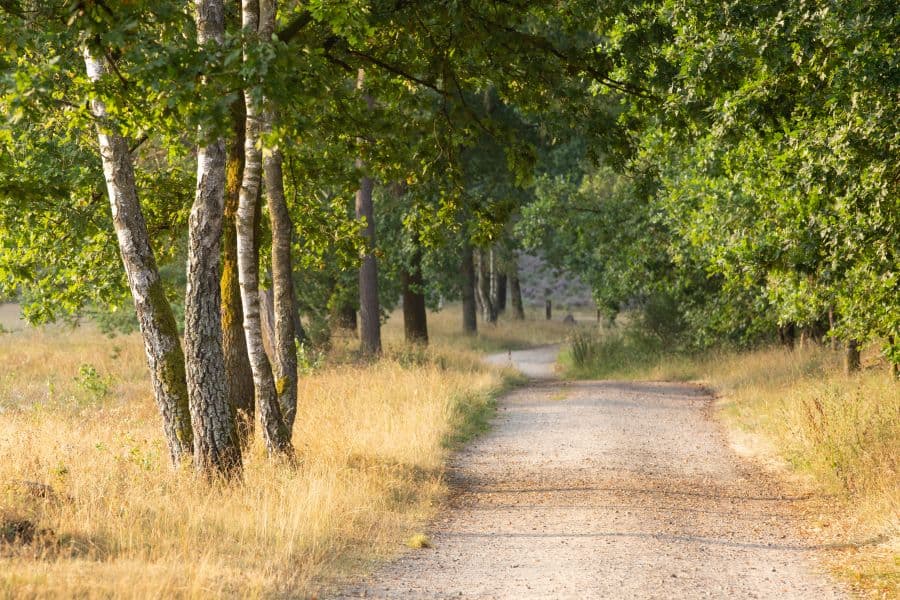 On this walk you will meet cultural history, magical places, and beautiful heathland.
A highlight is right at the beginning of your walk. Oldendorf Totenstatt is megalithic tomb in the middle of the landscape of Oldendorf (Luhe). Mighty erratic boulders form a burial chamber, which has been used several times over the centuries. After your walk, it is worth visiting the Archaeological Museum in Oldendorf (Luhe). Here you can discover many finds from Oldedorf Totenstatt.
But there is not only the cultural-historical burial chamber, but also two heathlands waiting to be explored by you on this walk. The Marxener Paradies is one of the two heathlands. A small paradise, this heathland is located in a valley depression.
A picnic spot invites you for a break. The extraordinary shape of the valley will surely catch your eye during your break. It is believed that the valley was formed by a river towards the end of the Ice Age and therefore received the elongated, atypical form.
A few kilometres further on you will cross Kronsberg Heath. Since 1950, the Heather Queen of Amelinghausen has been chosen on this heathland and ceremoniously crowned with the blossoming heather crown. The Heather Blossom Festival takes place every year in the 3rd week of August.
Note:
The "Legendary Giants" path is stamped. In the stamp boxes you can discover exciting legends, fairy tale,s and information about Lüneburg Heath. Collect the stamps in the Amelinghausener Stepelpass. When the stamp passport has all the stamps, you can get an Amelinghausen Heath certificate.