Great theme bike tours in the Nature Park Südheide
Experience the fascination of nature from the saddle
©
MARKUS TIEMANN, MARKUS TIEMANN LUENEBURG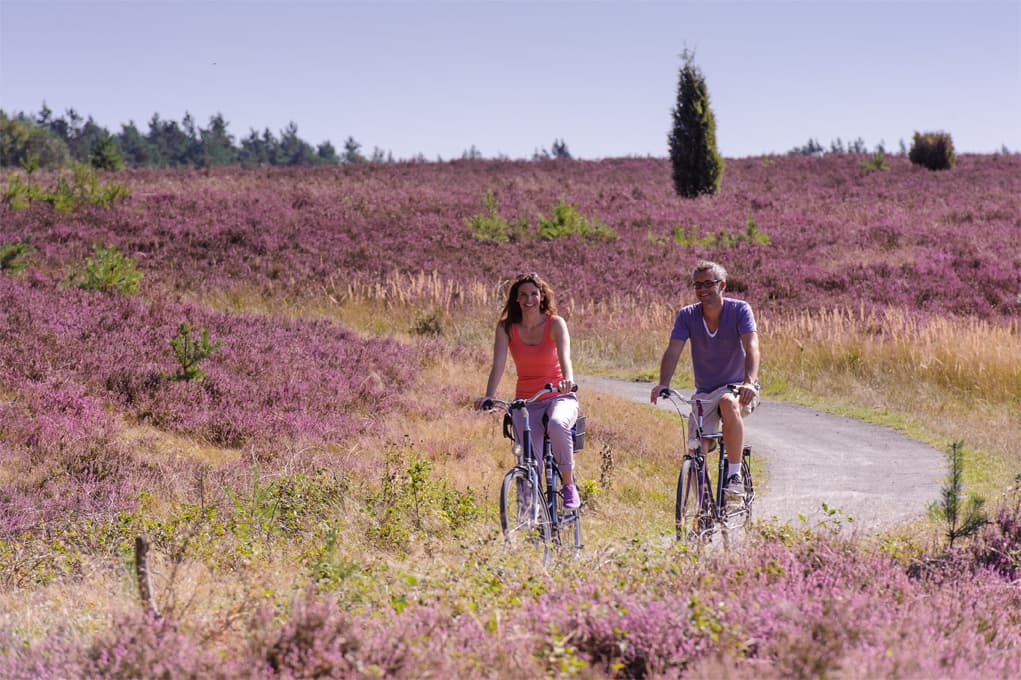 ©
Juergen Gutowski juergen@juergen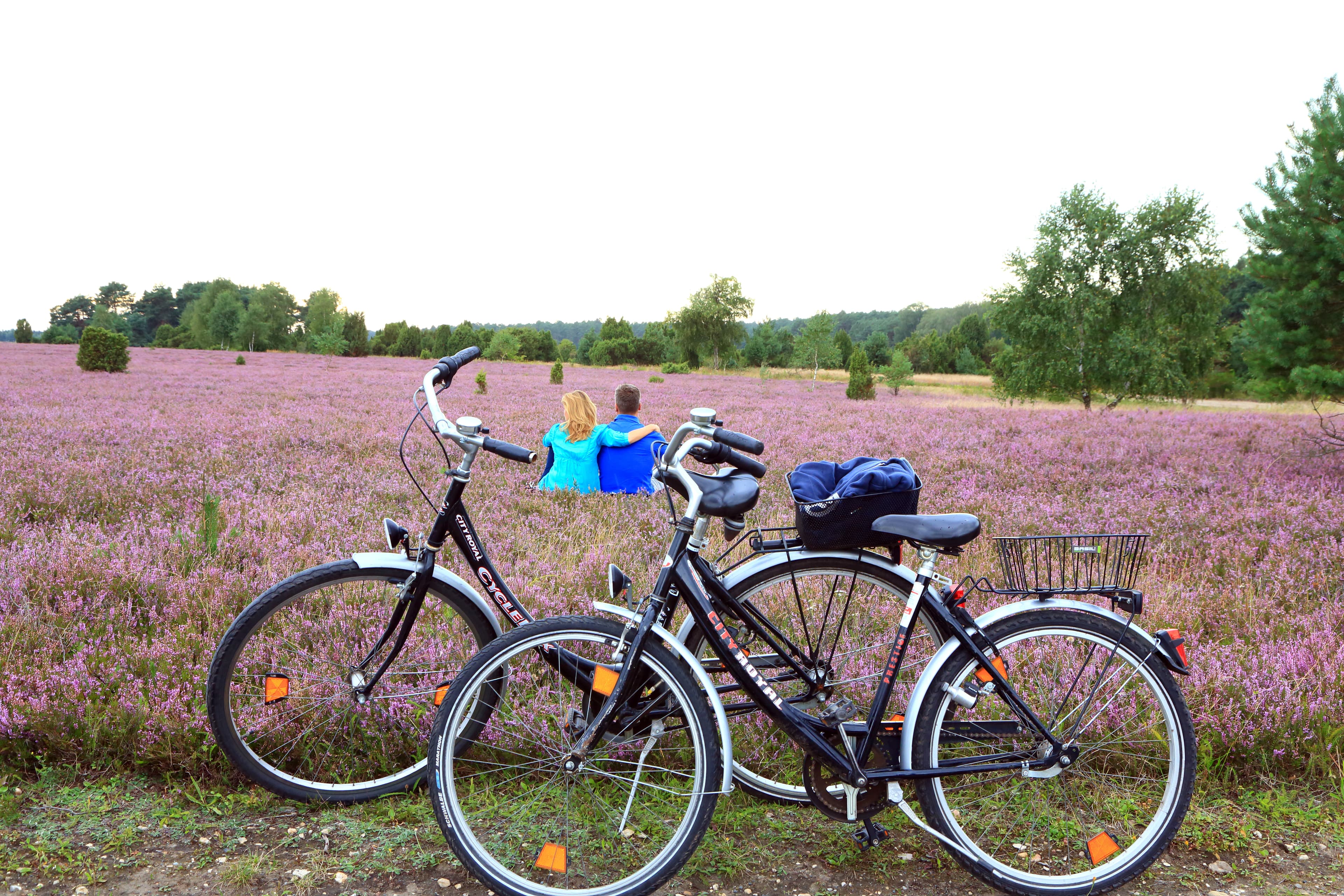 ©
Christian Wyrwa, (FREELENS Pool) Wyrwa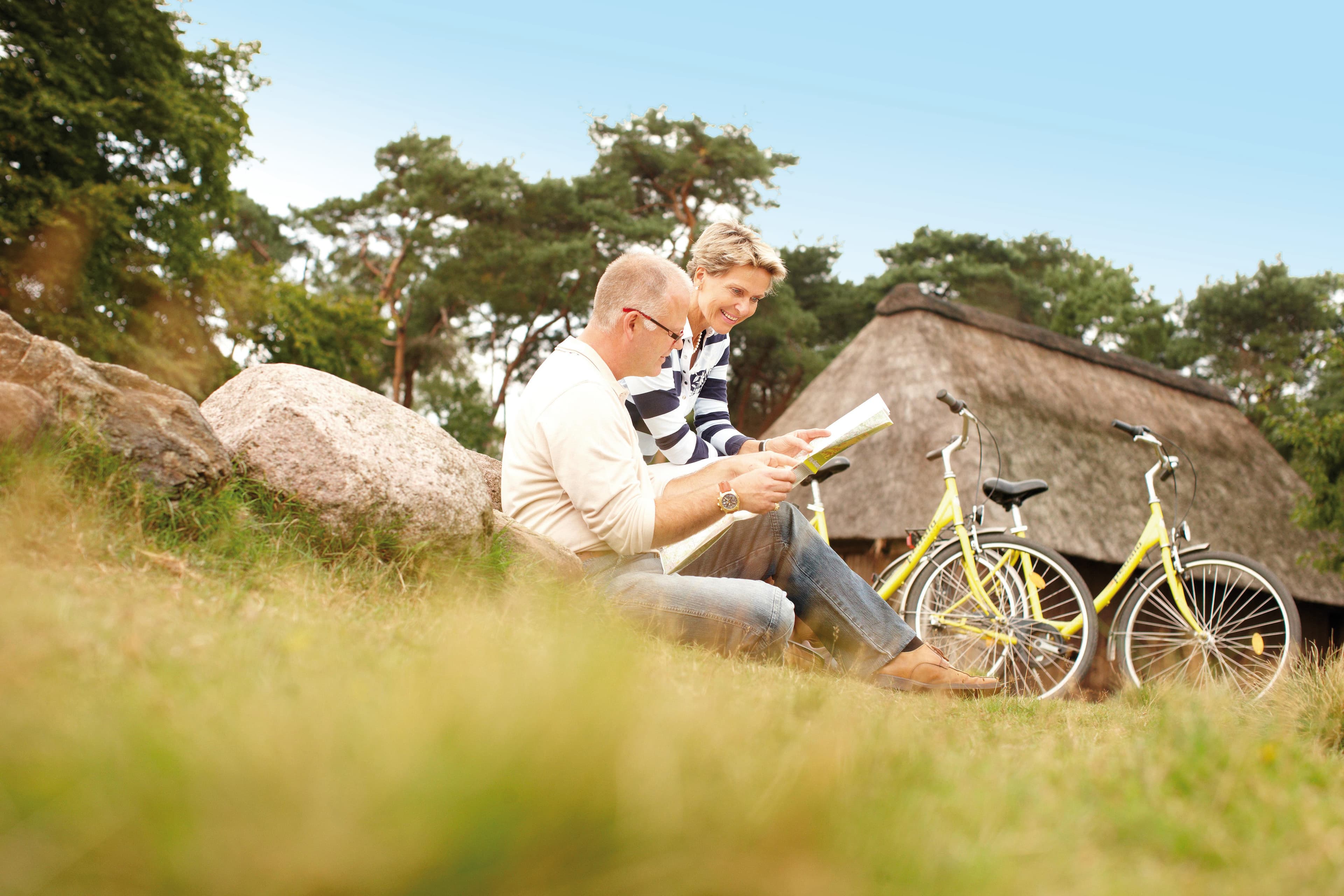 ©
MARKUS TIEMANN, MARKUS TIEMANN LUENEBURG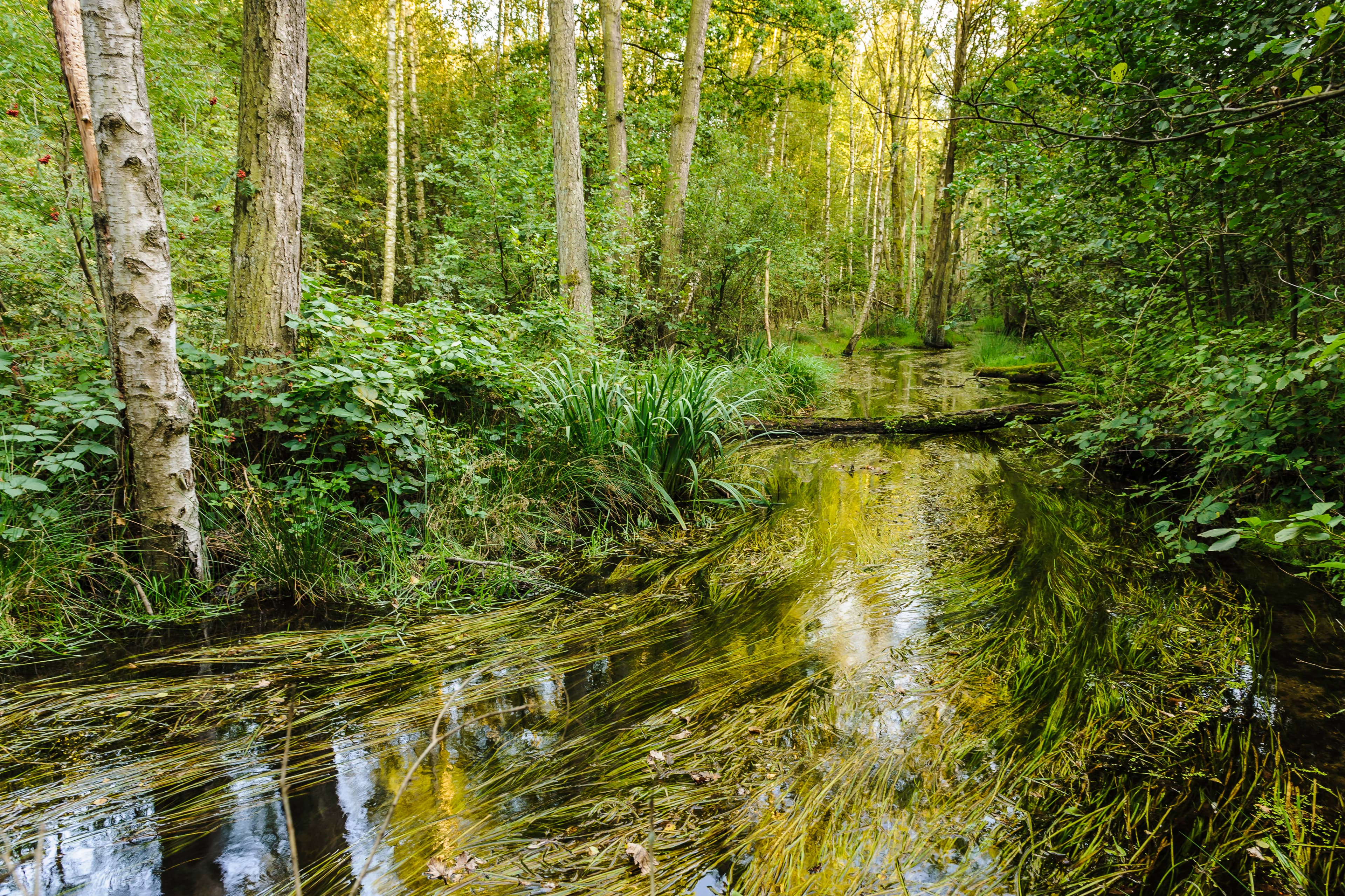 ©
MARKUS TIEMANN, MARKUS TIEMANN LUENEBURG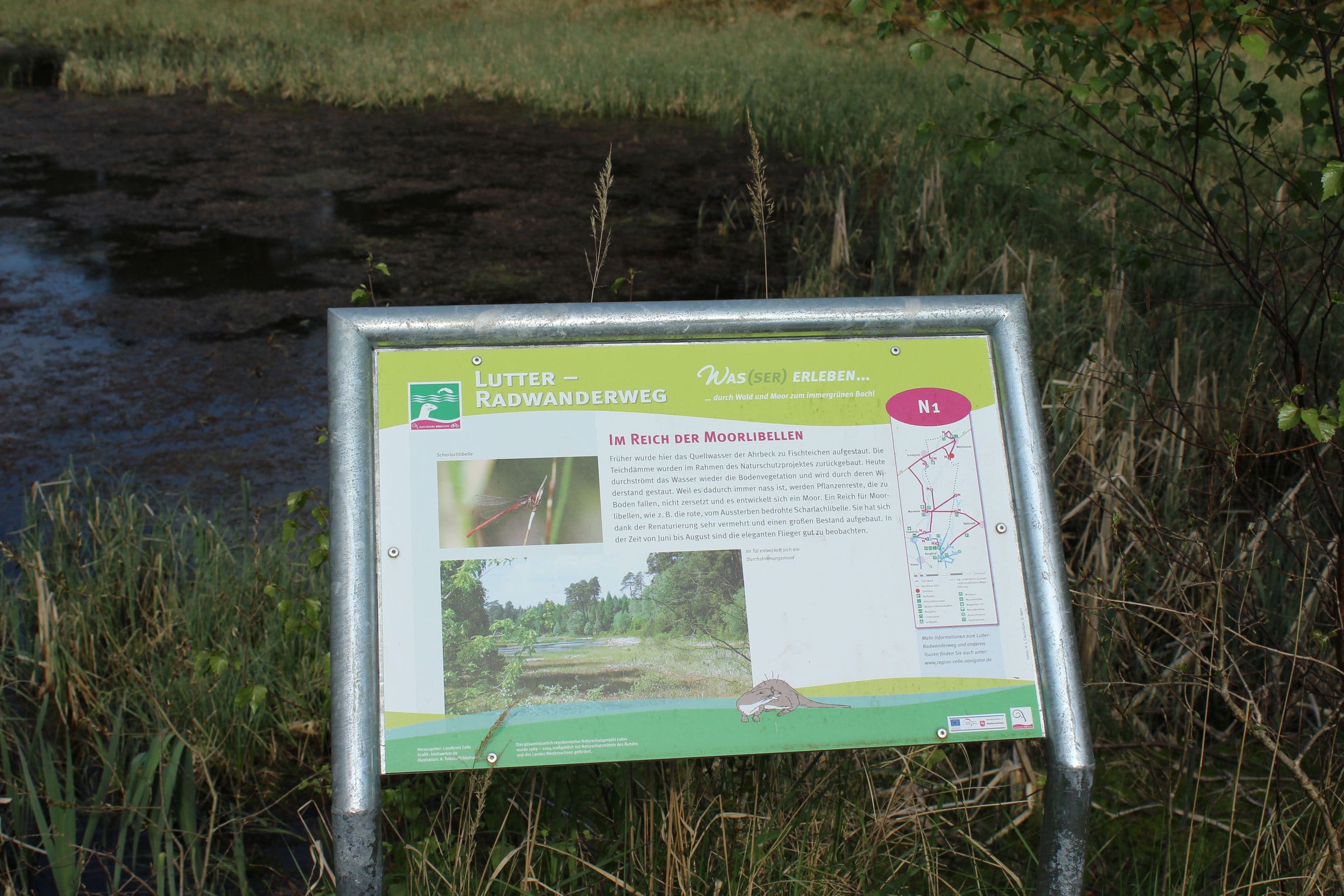 ©
MARKUS TIEMANN, MARKUS TIEMANN LUENEBURG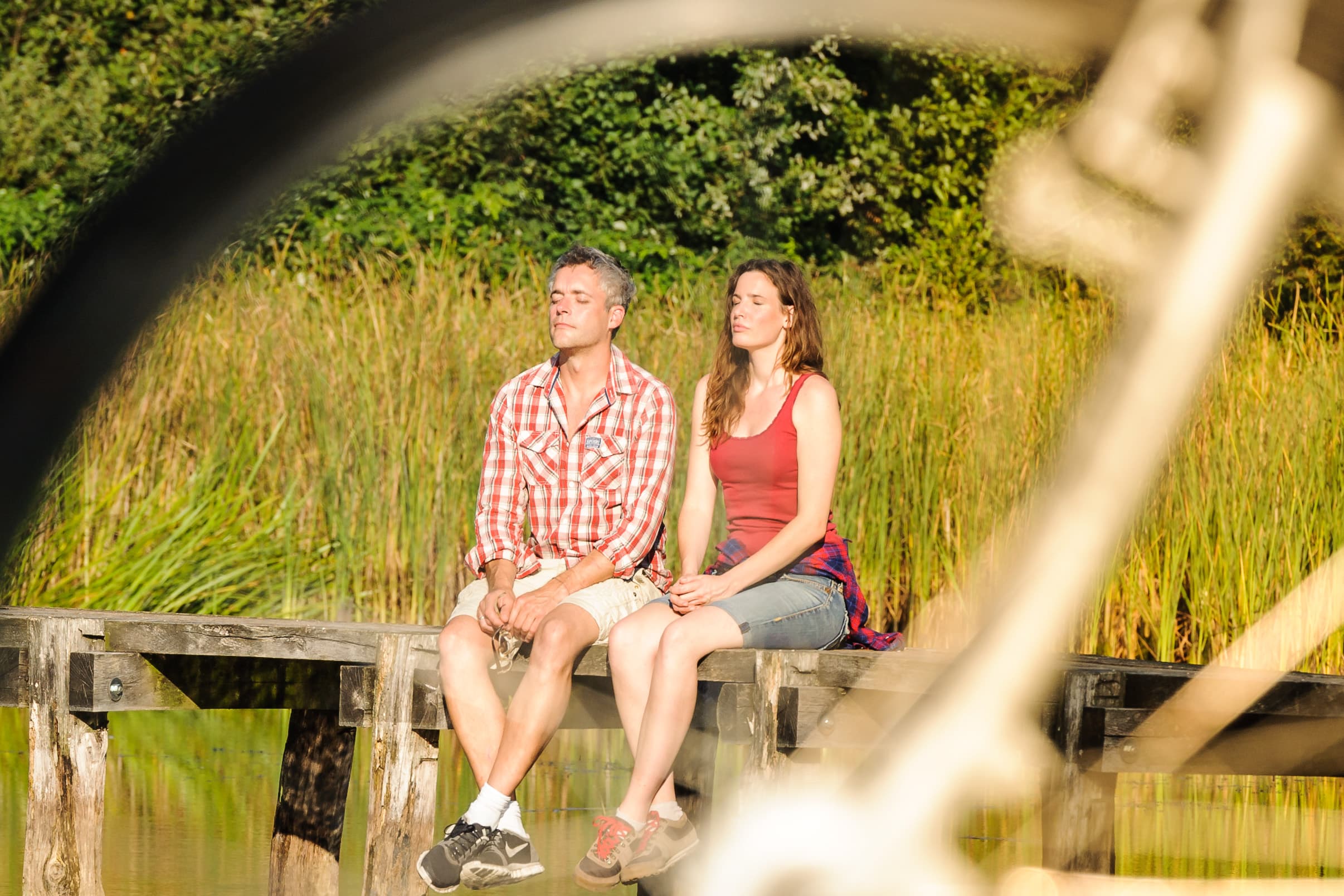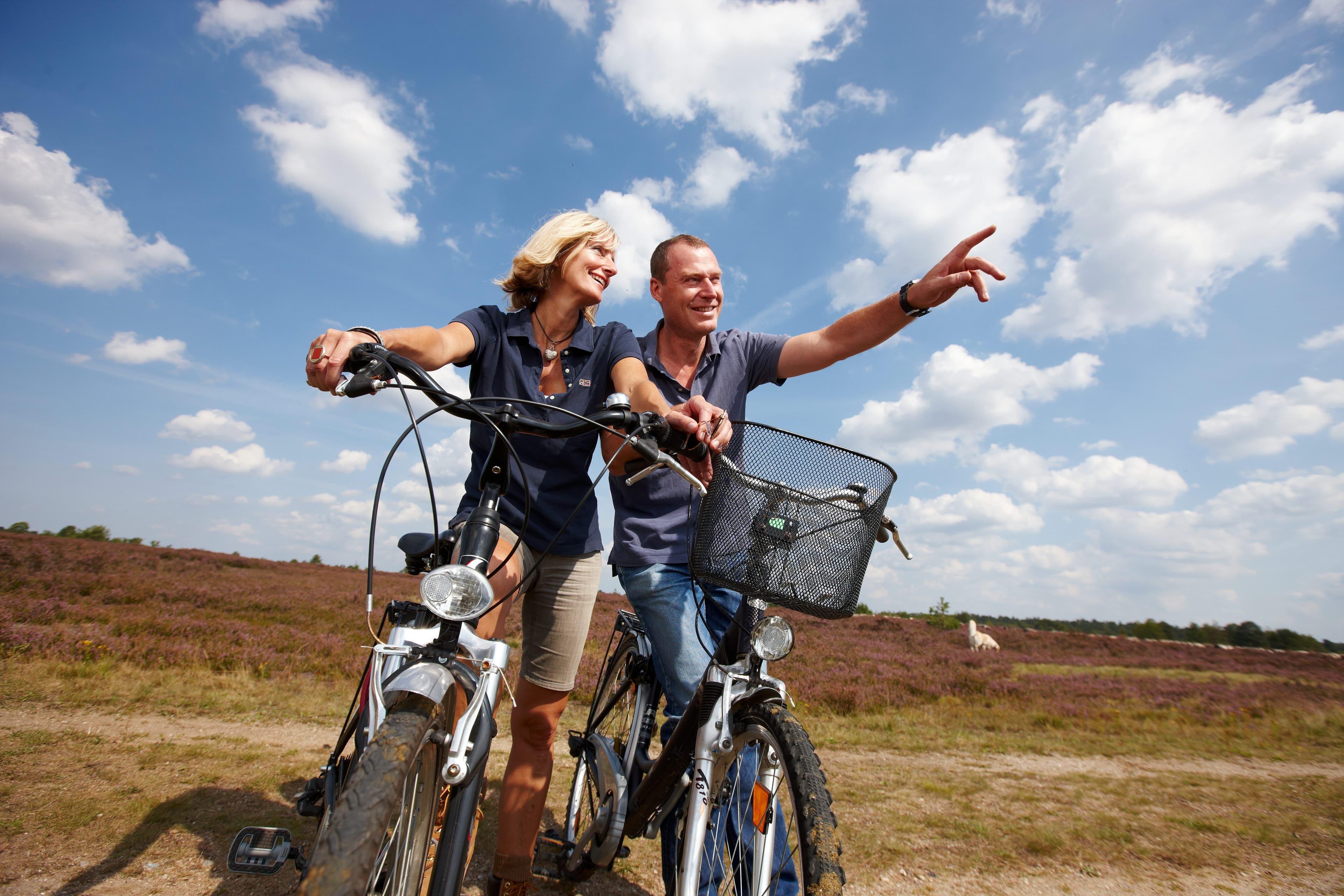 ©
MARKUS TIEMANN, MARKUS TIEMANN LUENEBURG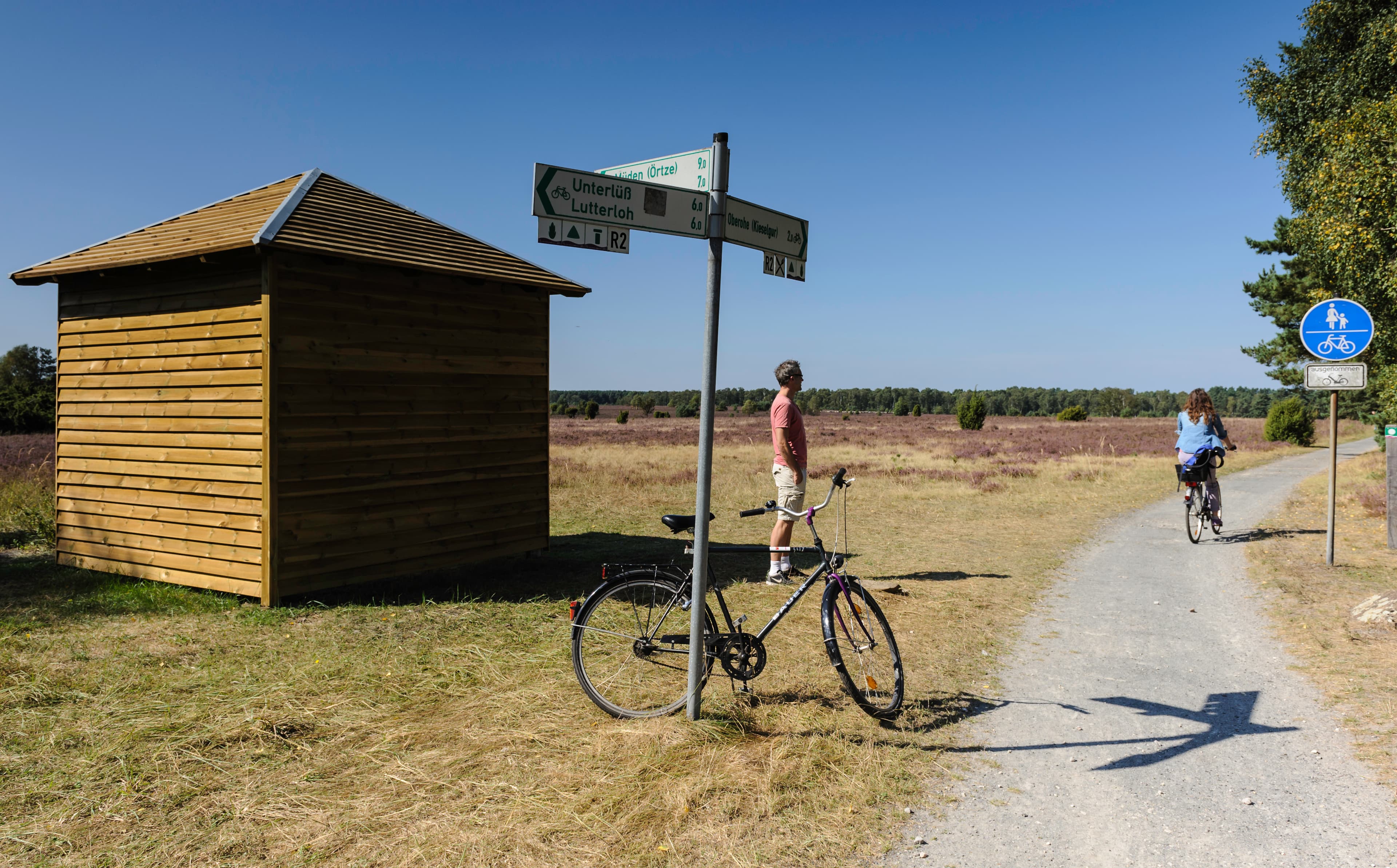 Whether through beautiful forests, wide heath areas or along idyllic heath rivers: experiencing the nature park Südheide means, being active and enjoying nature by bike! Along the numerous cycle paths in the Südheide Nature Park you can discover the many facets of unspoilt nature at any time of the year.
Our tours are excellent!
In July 2014 we received the award as the most bicycle-friendly municipality in Lower Saxony from the Lower Saxony Minister of Economic Affairs, Olaf Lies. The study examined the tour offers for cyclists and the associated offers and services. The jury, which included experts from the Ministry of Economics, Labour and Transport, the ADFC, the Lower Saxony Association of Towns and Municipalities, the regional tourism organisation and other political representatives, is convinced that the cycling theme tours in the Südheide Nature Park have earned gold. Here you can experience a true cyclist's paradise.



What awaits you in the nature park Südheide?


On a total length of more than 400 kilometres, the district of Celle has developed 10 new thematic cycle tours, which are waiting to be discovered by you.

On the approx. 20 to 60 kilometres long round trips you "experience" the wonderful landscape of the nature park with many points of interest, the unique animal and plant world and discover the culture of the region. For example, you can cycle "through heath, forest and Örtzetal" or discover "magical places in the nature park Südheide".
The Radthemen tours usually start at completely redesigned hiking parking spaces in the Südheide Nature Park. At the starting point of the respective tour, an information board awaits the guest, providing clear information about the route and the subject of the cycle tour. The tours are all signposted throughout the terrain with their own pictograms.


All tours can be found in the cycling brochure published by the district of Celle entitled "Rad-Thementouren im Naturpark Südheide". In addition to route suggestions and an overview map, you will find interesting information on the individual topics. The cycling brochure is available at all tourist information offices in the Celle tourist region.