Walsrode: Picturesque Grundloser See [Bottomless Lake] (19 km day walk)
©
MARKUS TIEMANN, MARKUS TIEMANN LUENEBURG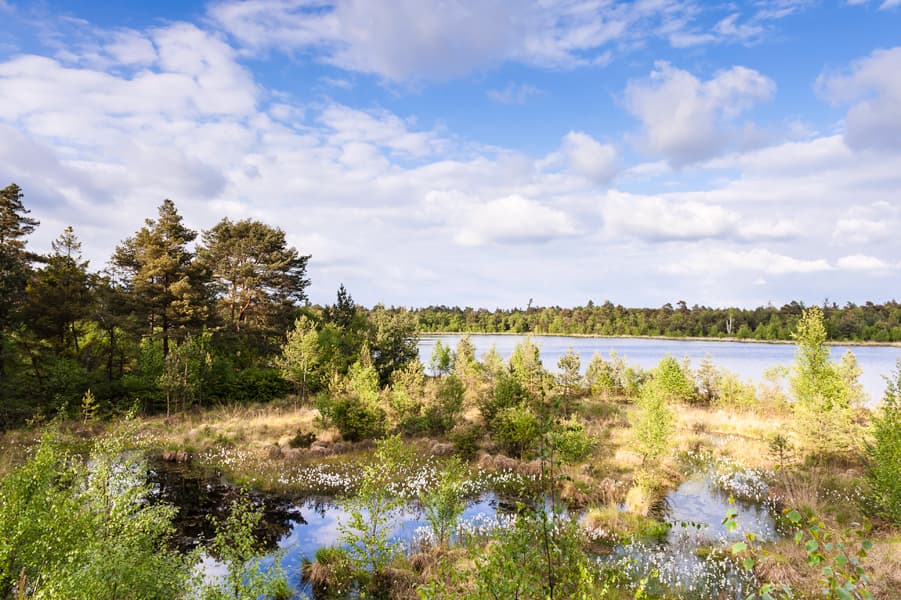 ©
MARKUS TIEMANN, MARKUS TIEMANN LUENEBURG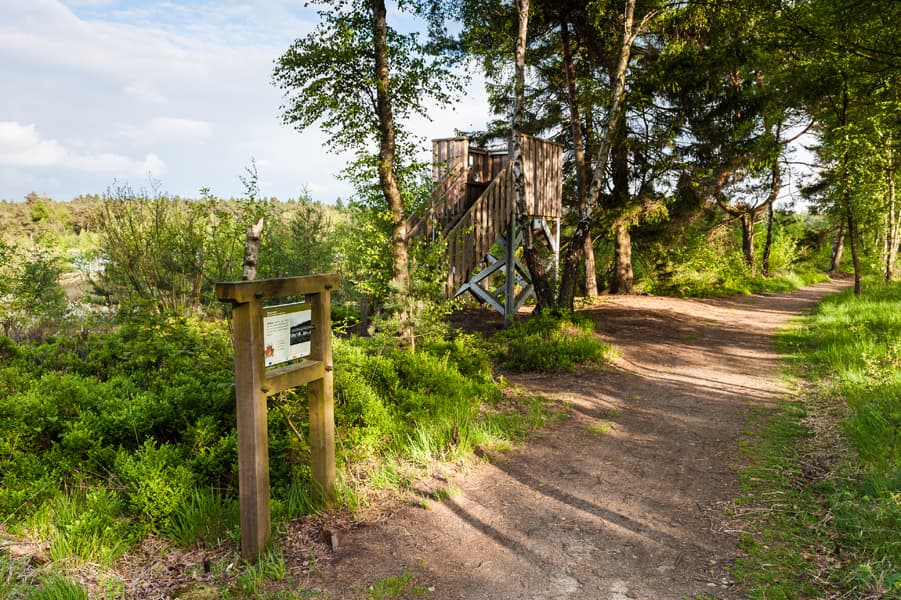 ©
MARKUS TIEMANN, MARKUS TIEMANN LUENEBURG
©
MARKUS TIEMANN, MARKUS TIEMANN LUENEBURG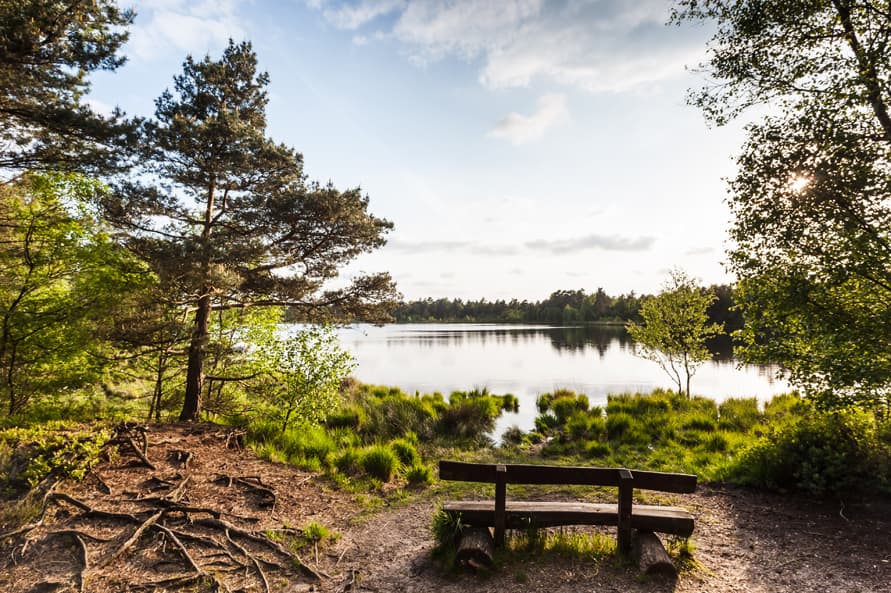 ©
MARKUS TIEMANN, MARKUS TIEMANN LUENEBURG
Destination of the 19 km-long day walk is the "Bottomless Lake" area of the moor.
Follow the RWW5 walking trail signage through the dense and cool wood as far as the Heath village of Ebbingen.
From Ebbingen it is not much further along the trail to the mysterious Bottomless Moor with its hidden lake.
Look forward to a really special nature reserve:
the "Bottomless Lake" lies in the middle of the "Bottomless Moor" nature reserve. The moor area is a habitat for rare plant species. Here you can see the round-leaved sundew or bog-rosemary and cross-leaved heather in bloom. Here too, the bilberry, a relative of the blueberry, has found a habitat.
Taking a walk round the Bottomless Lake in springtime is particularly scenic as the cotton grass is in bloom here in April and/or May (depending on the weather). White cotton wool balls are then reflected in the dark water of the Bottomless Lake.
From the Bottomless Lake the return route of your day walk leads through Walsrode, the town of Hermann Löns. Here the must-see site is Walsrode monastery.
Total length: 19 km
Starting point is the car park at the Walsrode World Bird Park
SatNav address: Am Vogelpark 2, 29699 Bomlitz
Coordinates: N52.883884, E9.599400
Stopping off possibilities: In the town of Walsrode there are numerous possibilities for stopping off. We do however recommend that you take plenty to drink and have some substantial food stored in your rucksack.