Footpaths for day trips in Lüneburg Heath
Circular walking trails and day trips around Lüneburg Heath
©
(c) Lueneburger Heide GmbH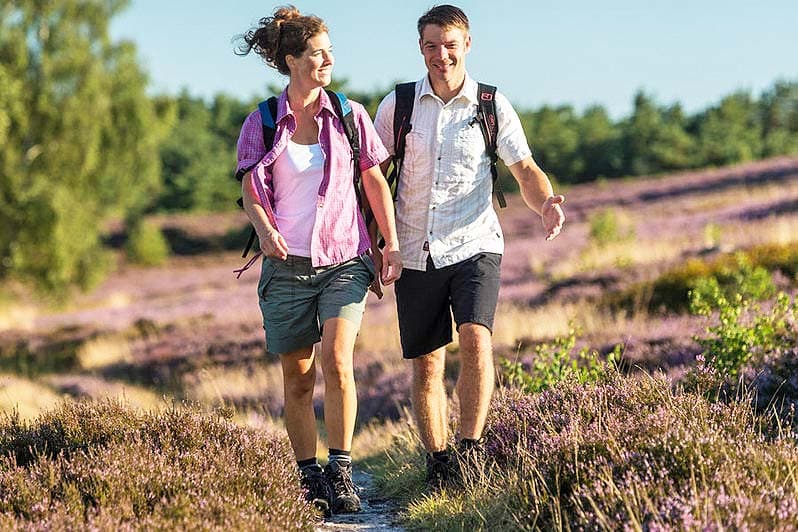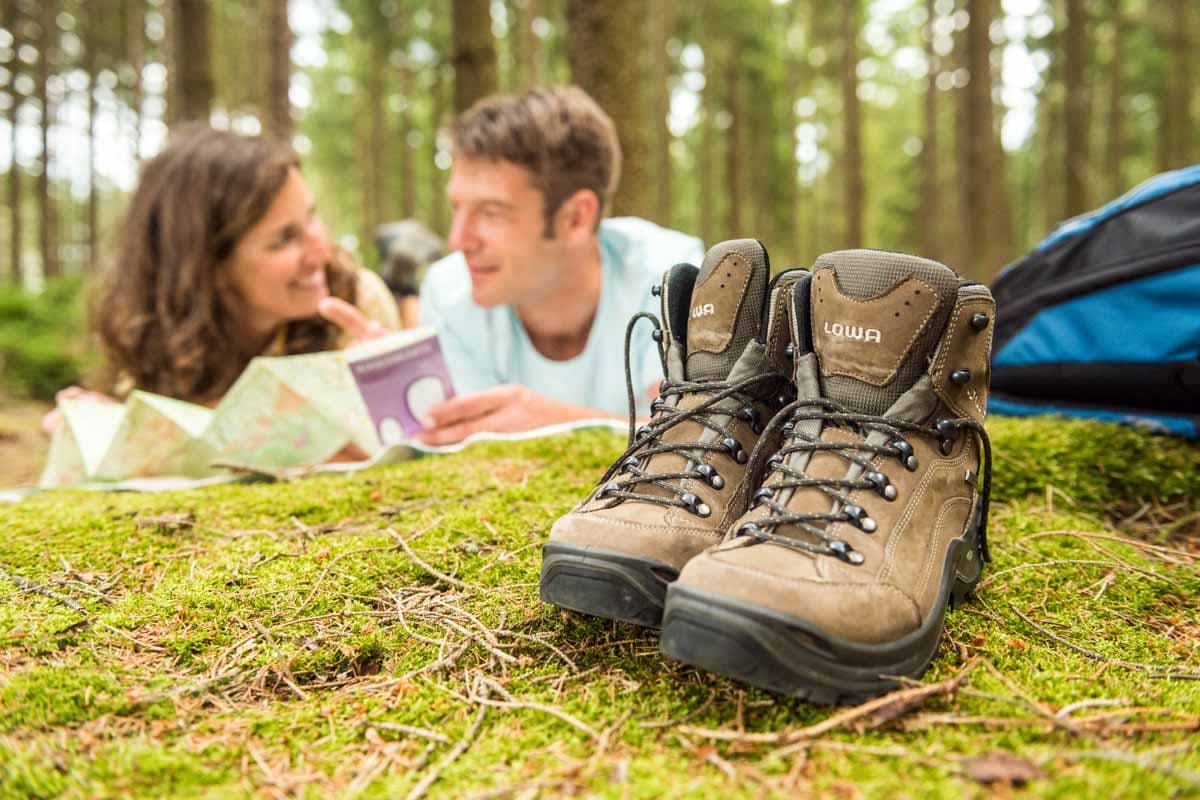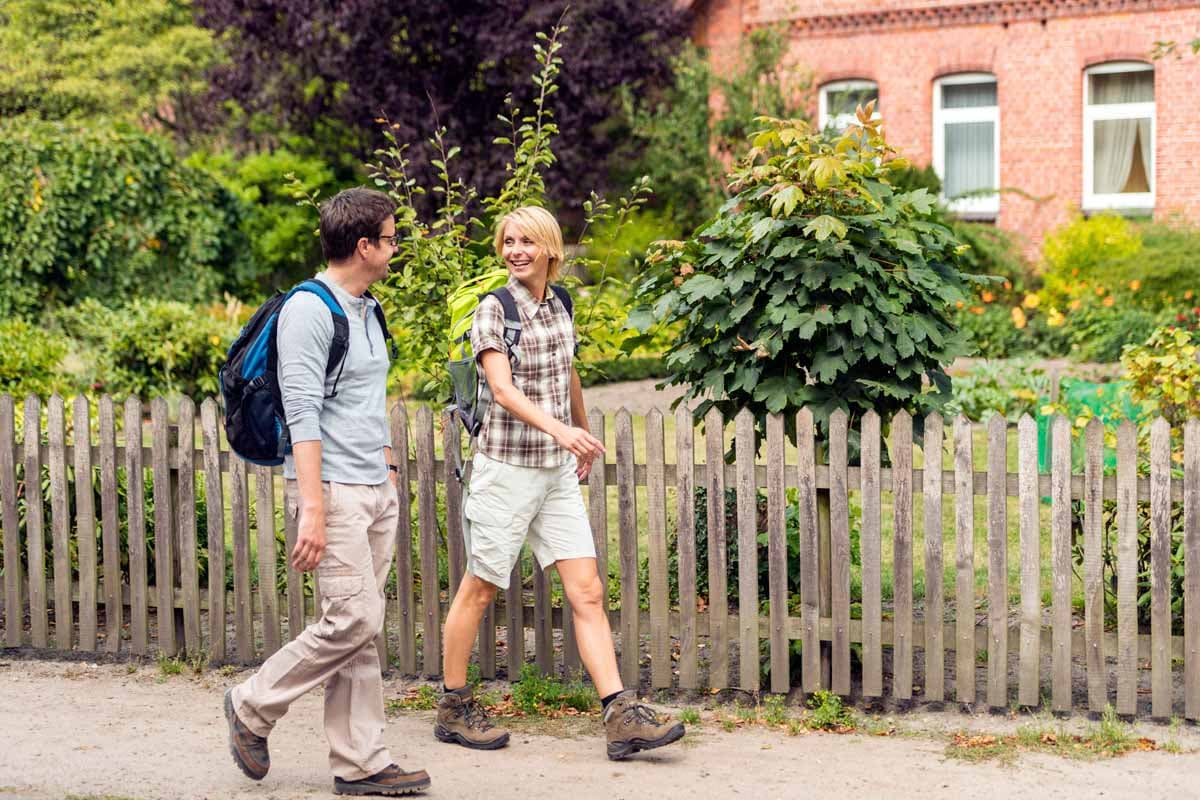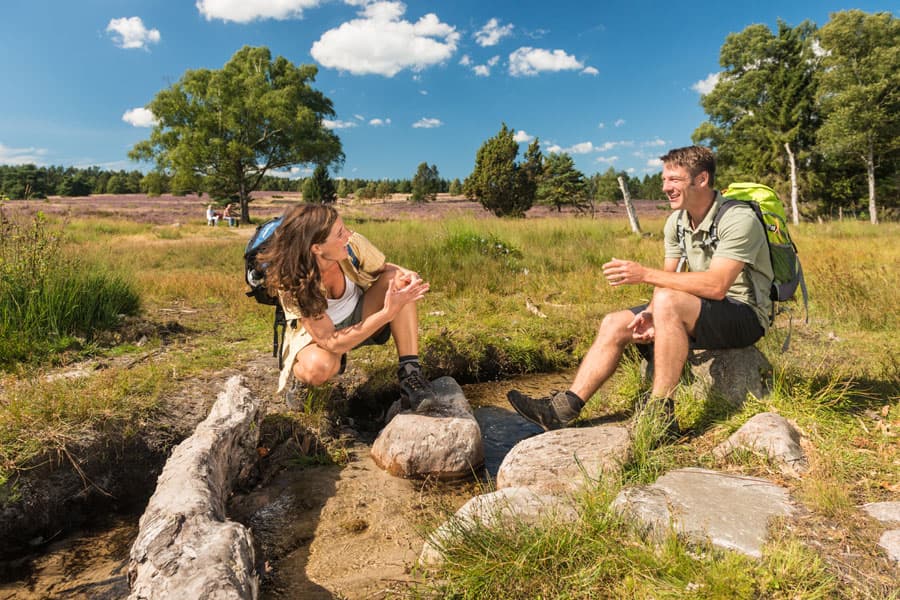 A different walk every day. This is not a problem on Lüneburg Heath, with footpaths for day trips and circular walking trails. Walking your dog is also great here.
The footpaths that we put together for a day hike have a length from 10 km to a maximum of
25 km. There is certain to be a perfect day trip there for you. Some paths are
circular trails, others are routes.
Lüneburg Heath Nature
Park, with its the car-free nature reserve, is ideal for exploring on
foot. Well-marked circular trails such as "Der Gipfel ruft" or
"Weitblick - Zeitblick" guide you through the natural landscape with
its special natural sights. Walking to Wilseder Berg is part of every Lüneburg
Heath holiday.
In the south of Lüneburg
Heath, in Südheide Nature Park, you will find the walkers paradise of Südheide.
A total of 23 themed circular walking paths, which you can vary to your heart's
content as long, medium or short tours, lead you through the varied landscape
of Südheide Nature Park. All tours start at a designated walkers car park,
where you can easily park your car. Hiking in Südheide is very popular at the
moment.
Even better, you can also use the footpaths to go on day trips from your hotel.