Celle: St. Marien Town Church with ducal crypt and steeple bugler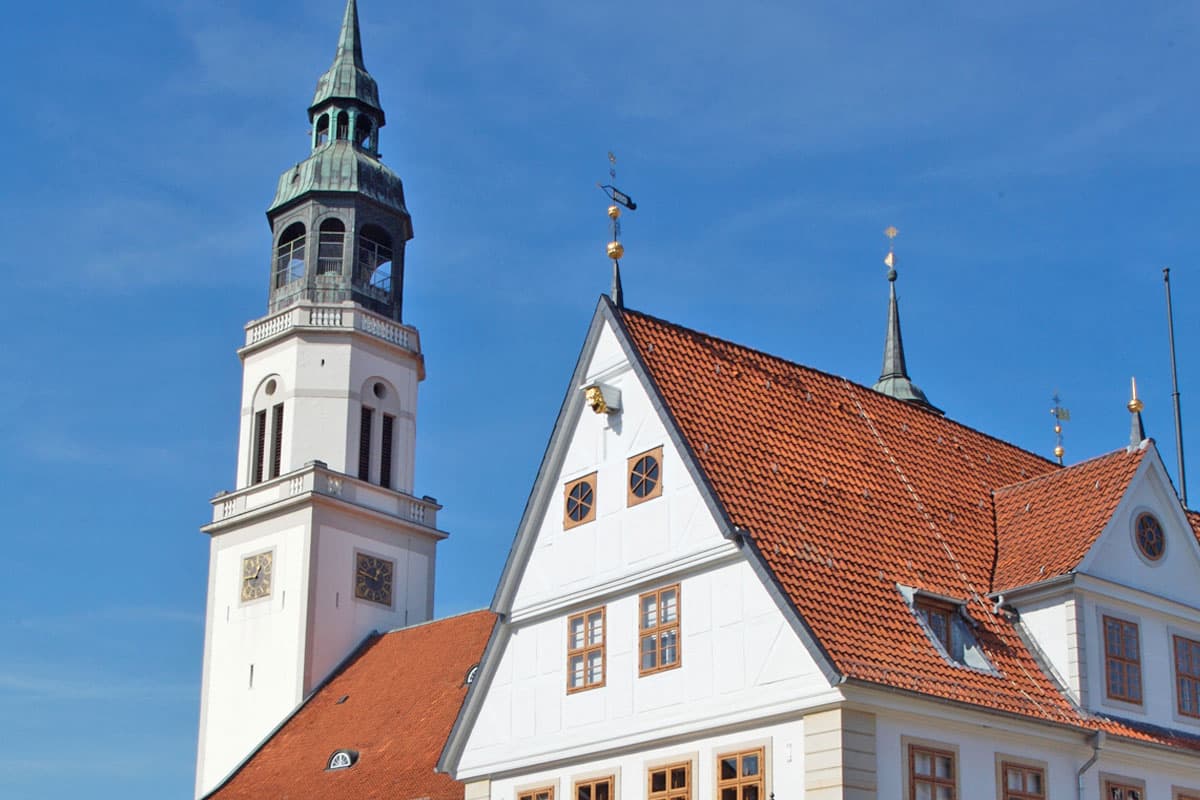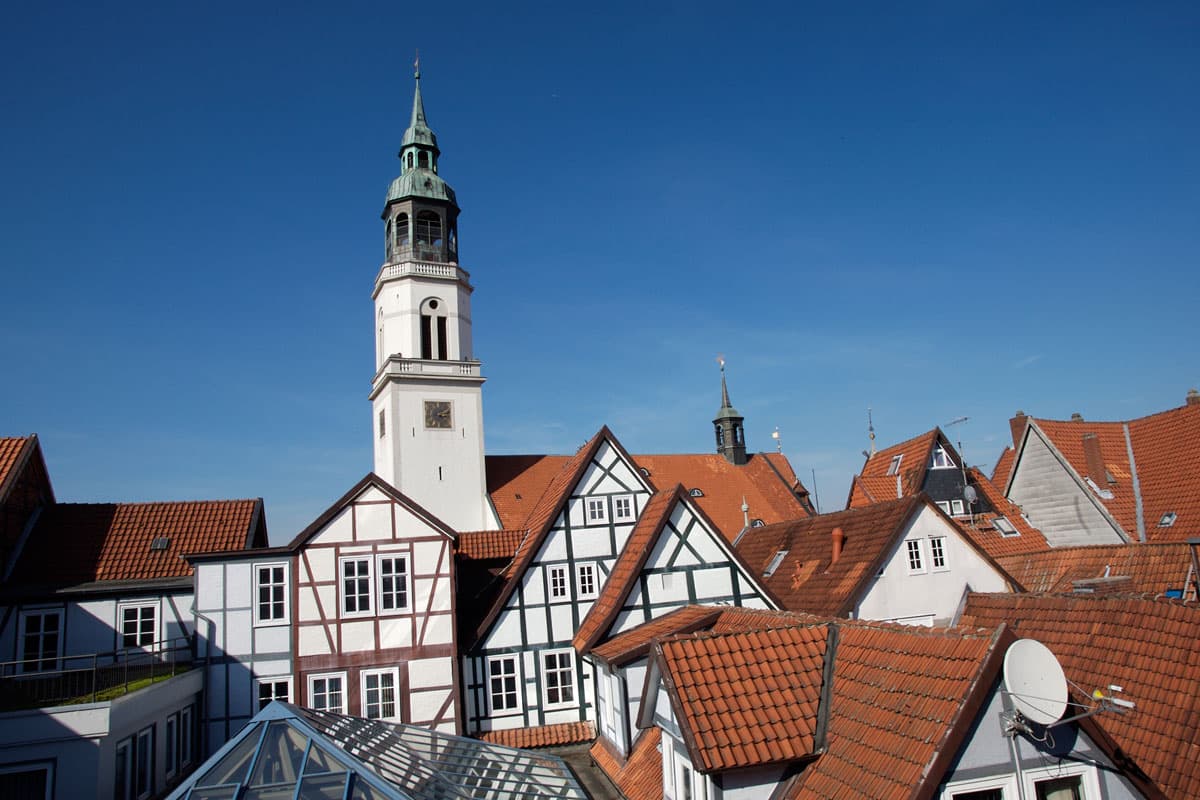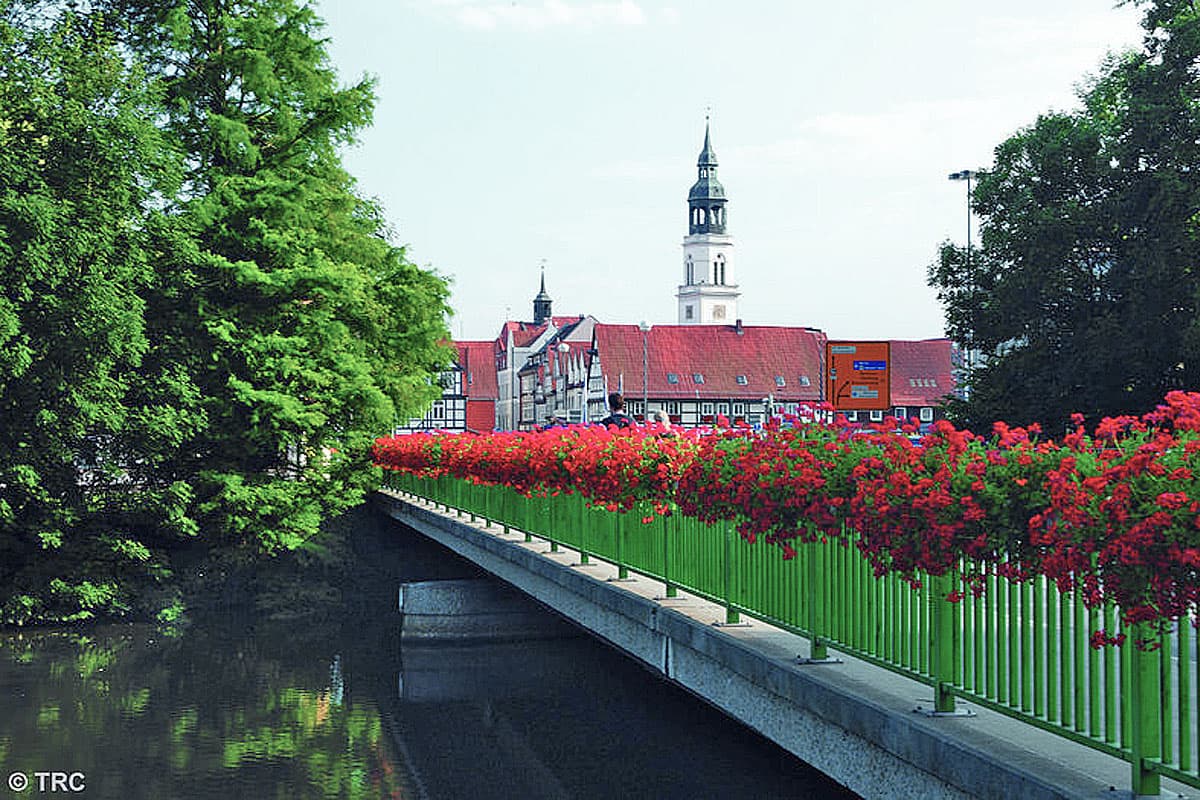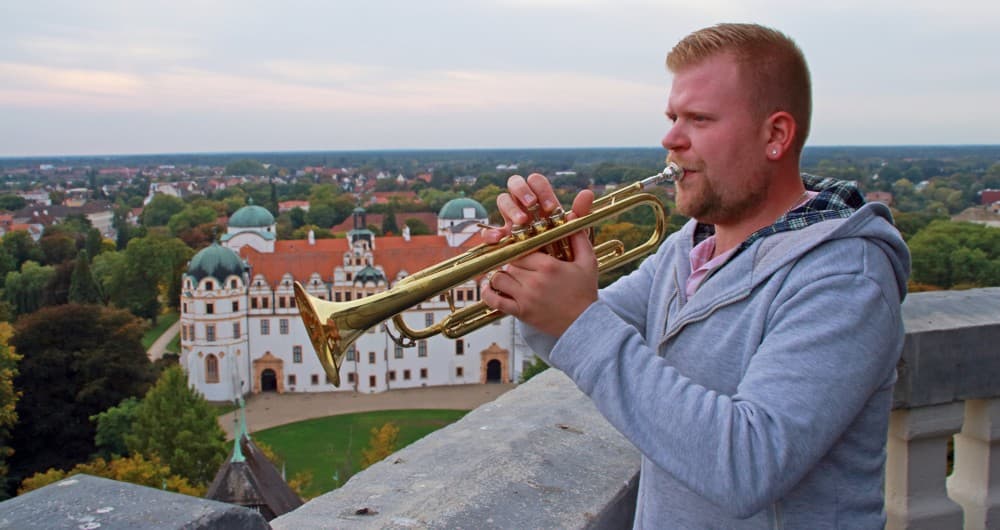 St. Marienkirche town church in Celle stands prominently at the Stechbahn near the market, surrounded by historic timber-framed houses.
It is a special church, because to this day it is the Church of the Holy Sepulchre of Queen Caroline Mathilde of Denmark and the Dukes of Celle.
The construction of the three-aisled Gothic hall church coincides with the time the city was founded. It was consecrated by the Bishop of Hildesheim as St. Mary's Church in 1308.
The building was fitted with a barrel vault and baroque features between 1676 and 1698.
Particularly worth seeing are the altar from 1613, the grave monuments of the Guelph dukes (16th / 17th century) in the choir, the emporium paintings (17th century) and the baroque organ reconstructed in 1999 on the basis of the original plans of 1687.
Steeple trumpeter
Every working day at 4:45 pm and Saturday / Sunday at 9:45 am and 4:45 pm, the steeple trumpeter climbs the almost 75-metre-tall tower of St. Marien Church and plays a chorale in all four directions with his trumpet.
The ducal crypt in the city church
The Danish Queen Caroline Mathilde is still buried in her ceremonial coffin alongside the dukes of Celle in the ducal tomb under the church. The tomb was created in 1576 by the Dukes of Brunswick-Lueneburg
Guided tours of the crypt are only possible on Wednesday and Thursday at 16:00 h.