©
Lüneburger Heide GmbH/ Dominik Ketz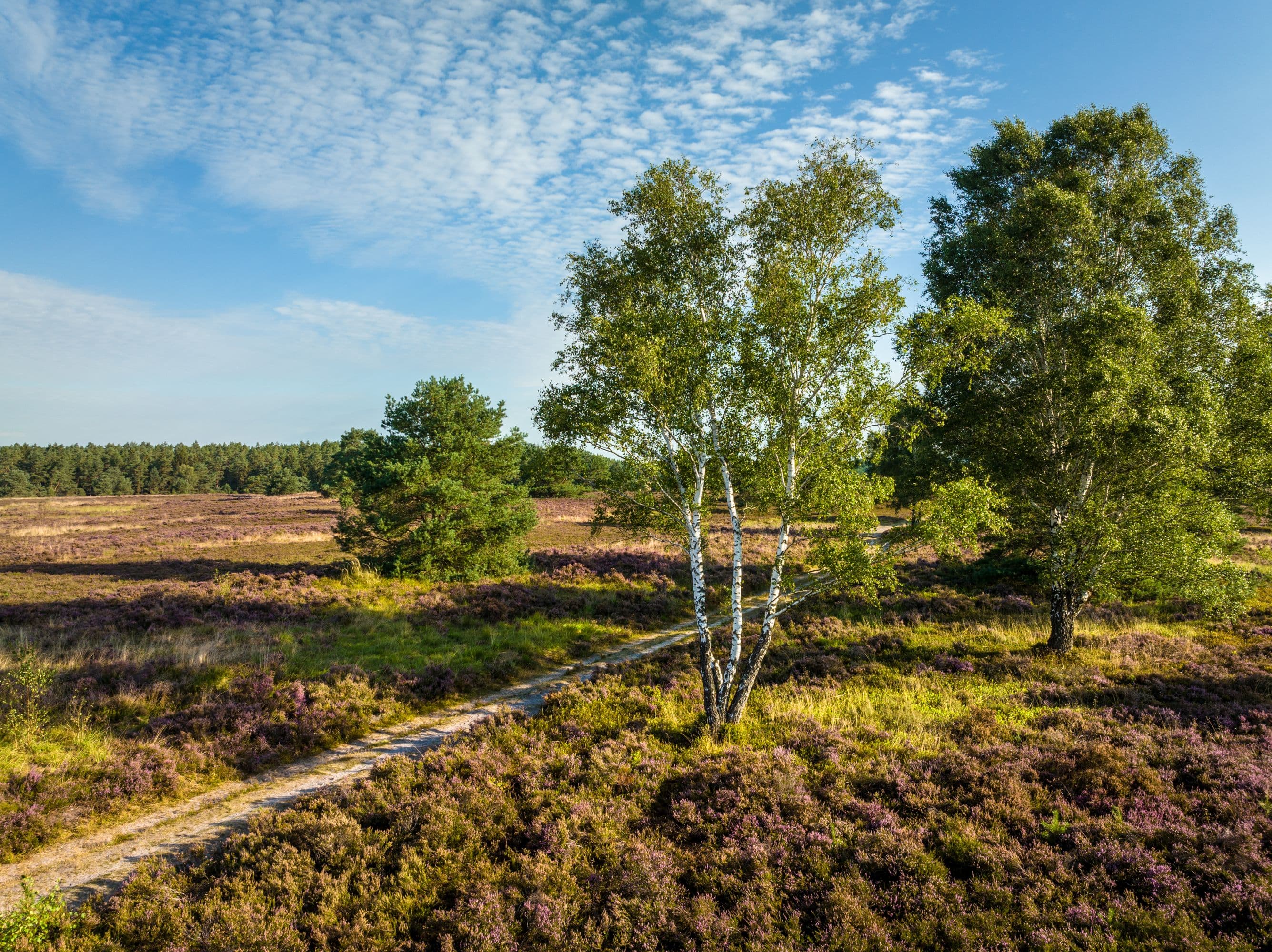 ©
Lüneburger Heide GmbH/ Dominik Ketz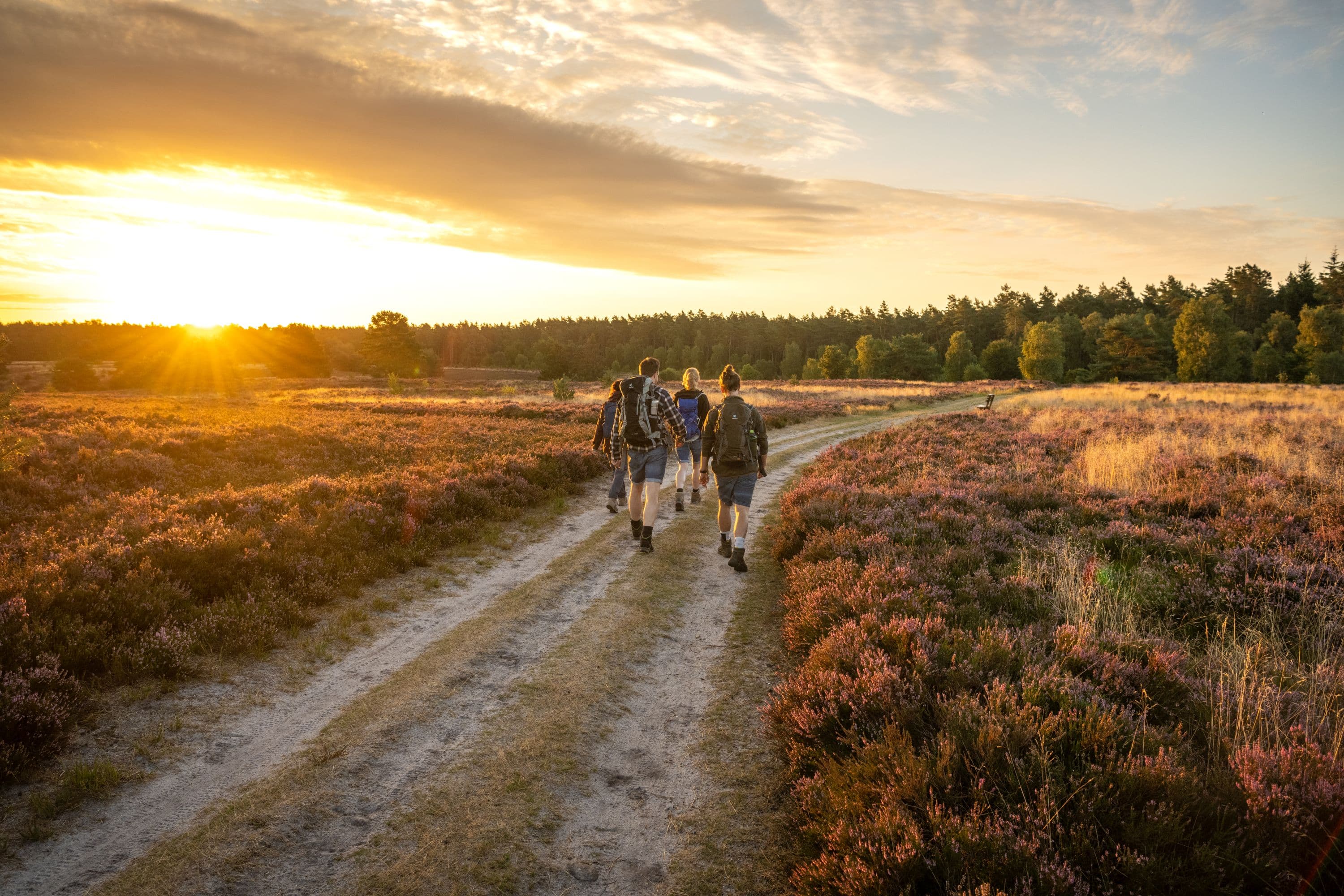 ©
Lüneburger Heide GmbH/ Dominik Ketz
©
Lüneburger Heide GmbH/ Dominik Ketz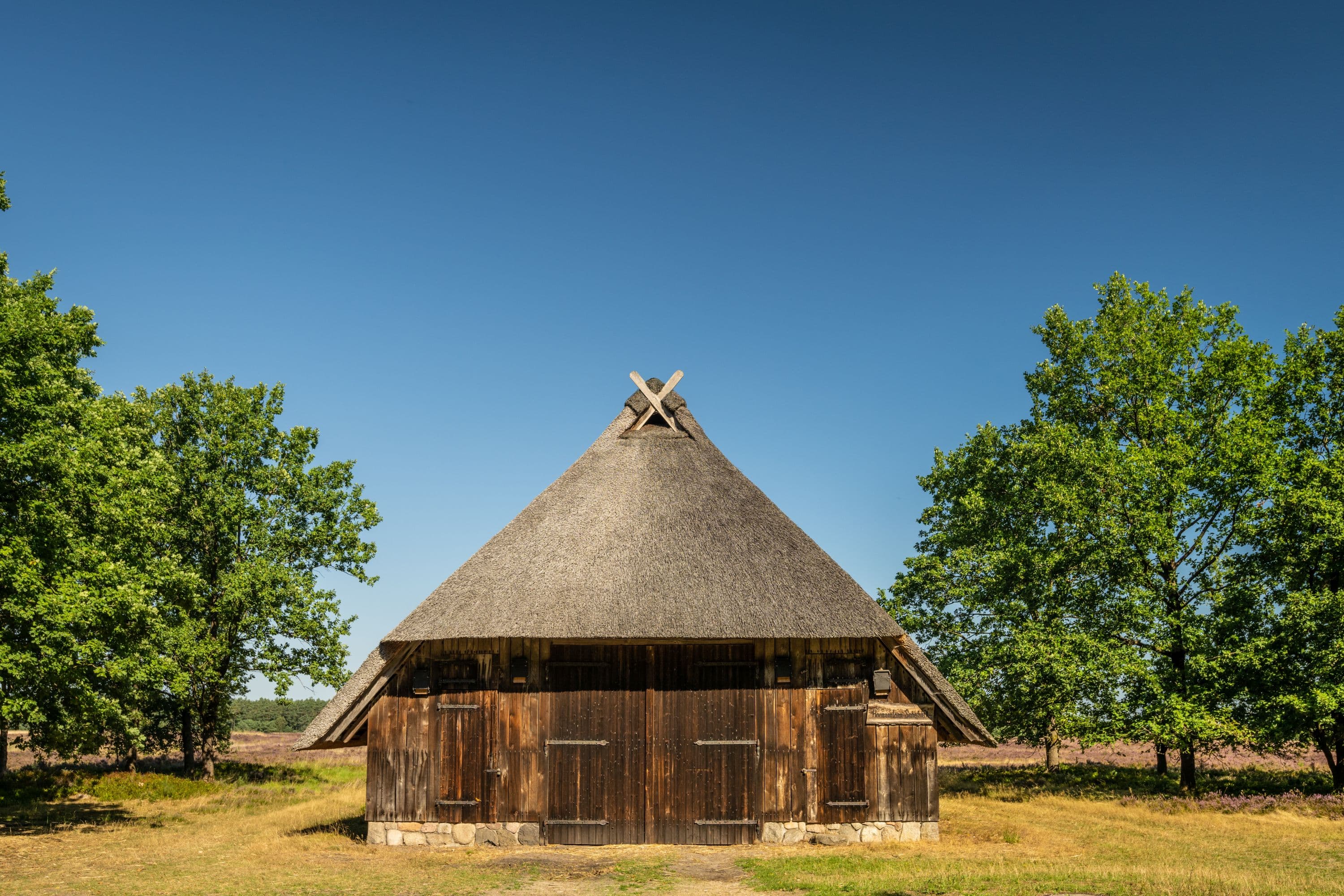 ©
Lüneburger Heide GmbH/ Dominik Ketz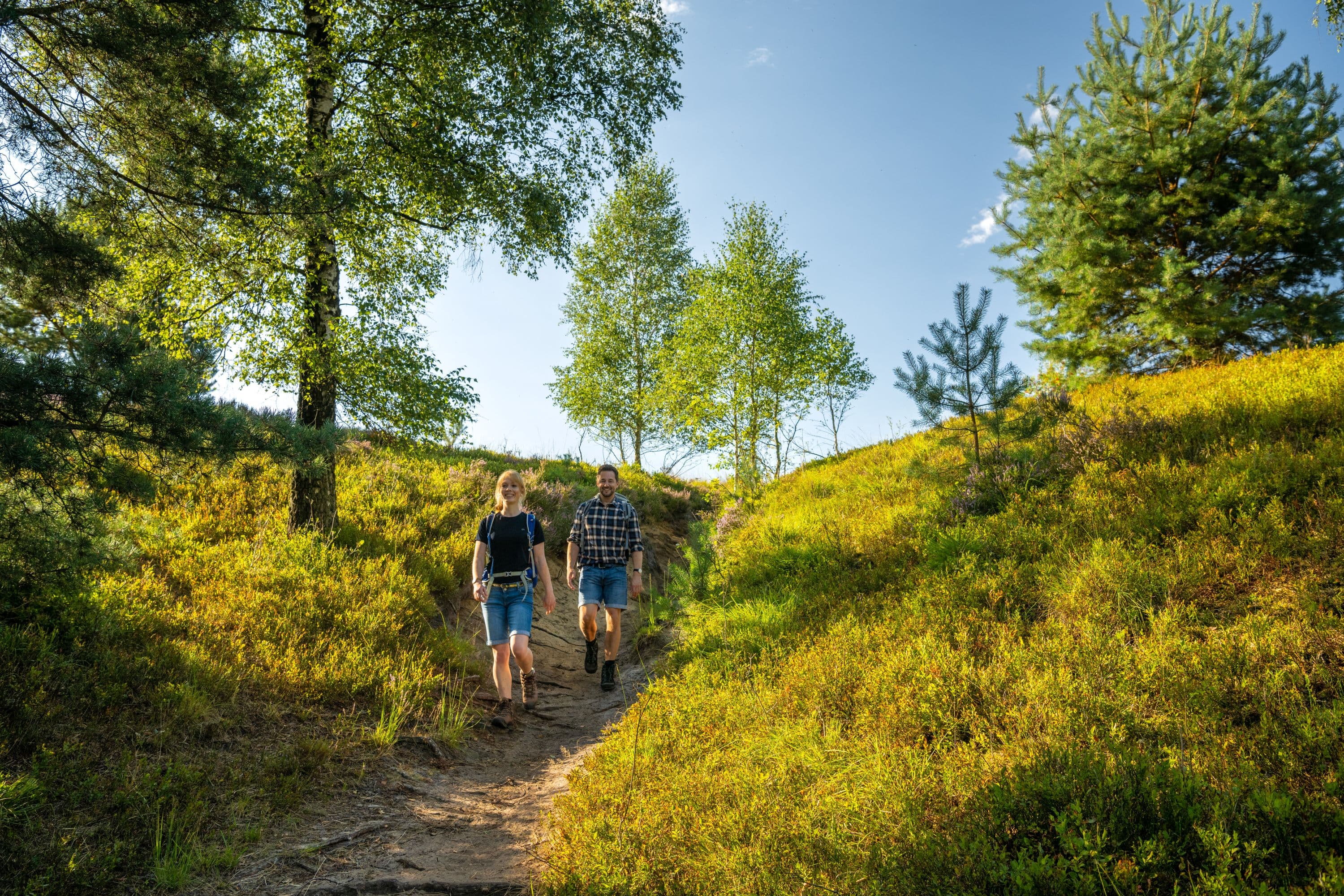 ©
Lüneburger Heide GmbH/ Dominik Ketz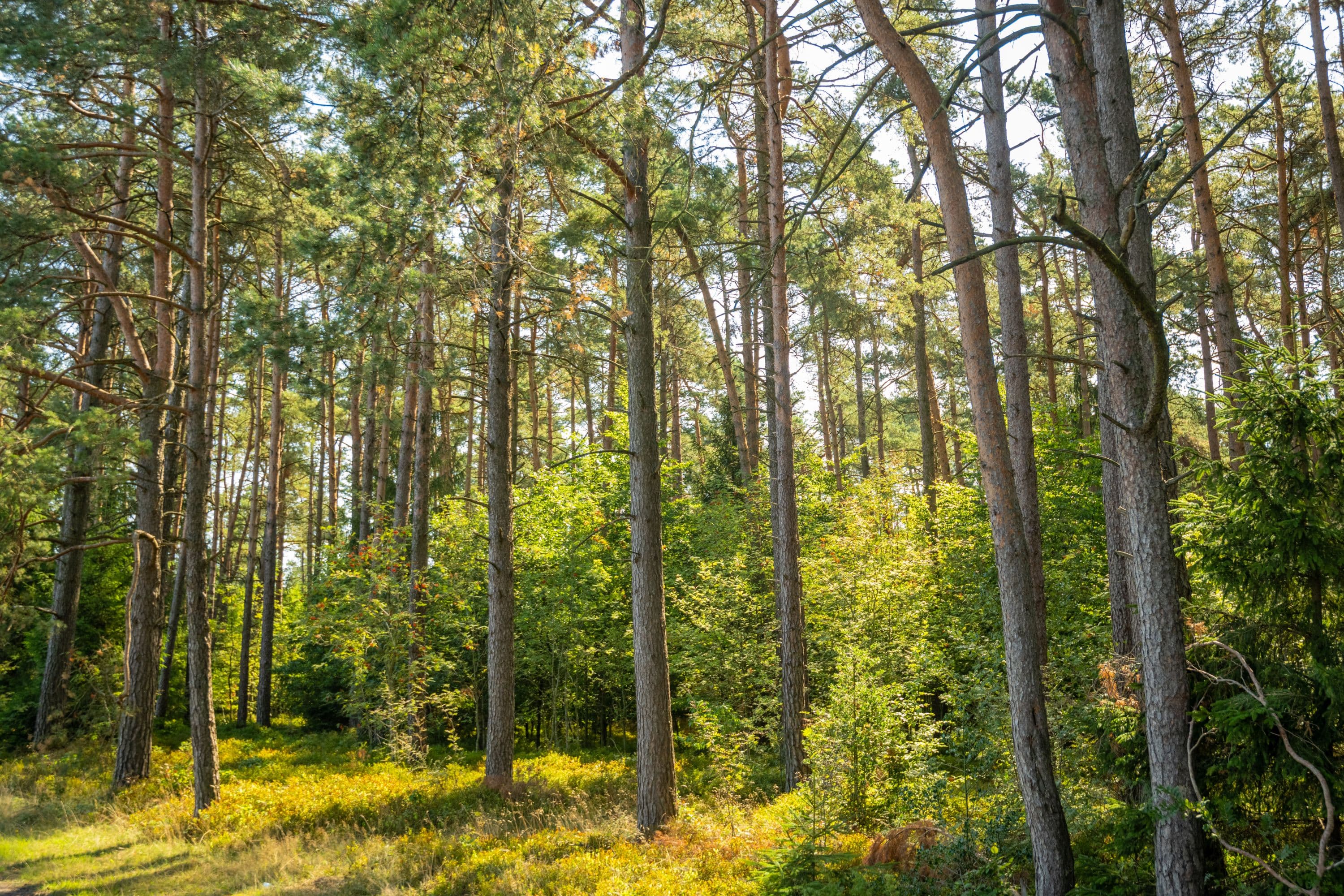 ©
Lüneburger Heide GmbH/ Dominik Ketz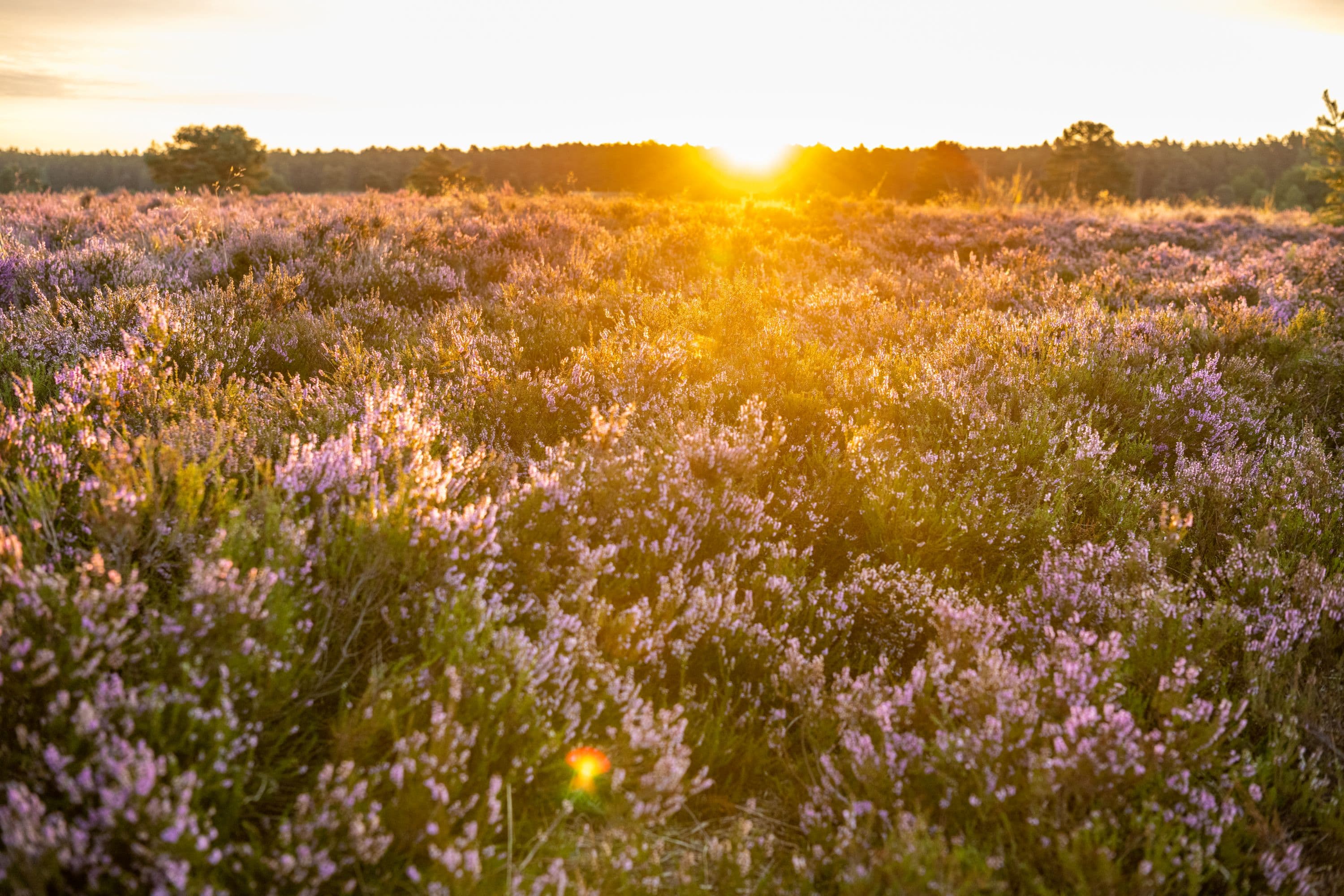 ©
Lüneburger Heide GmbH/ Dominik Ketz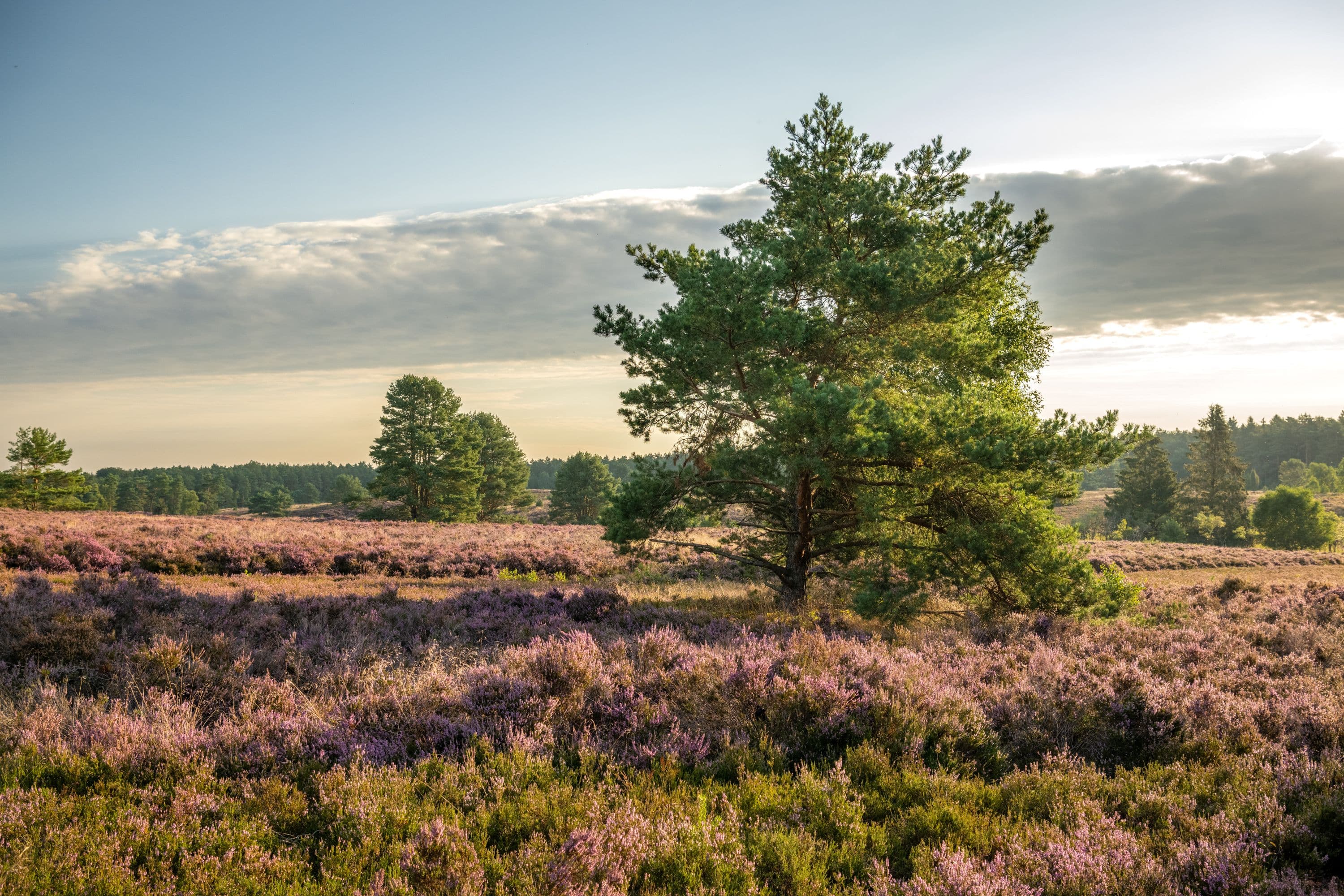 ©
Lüneburger Heide GmbH/ Dominik Ketz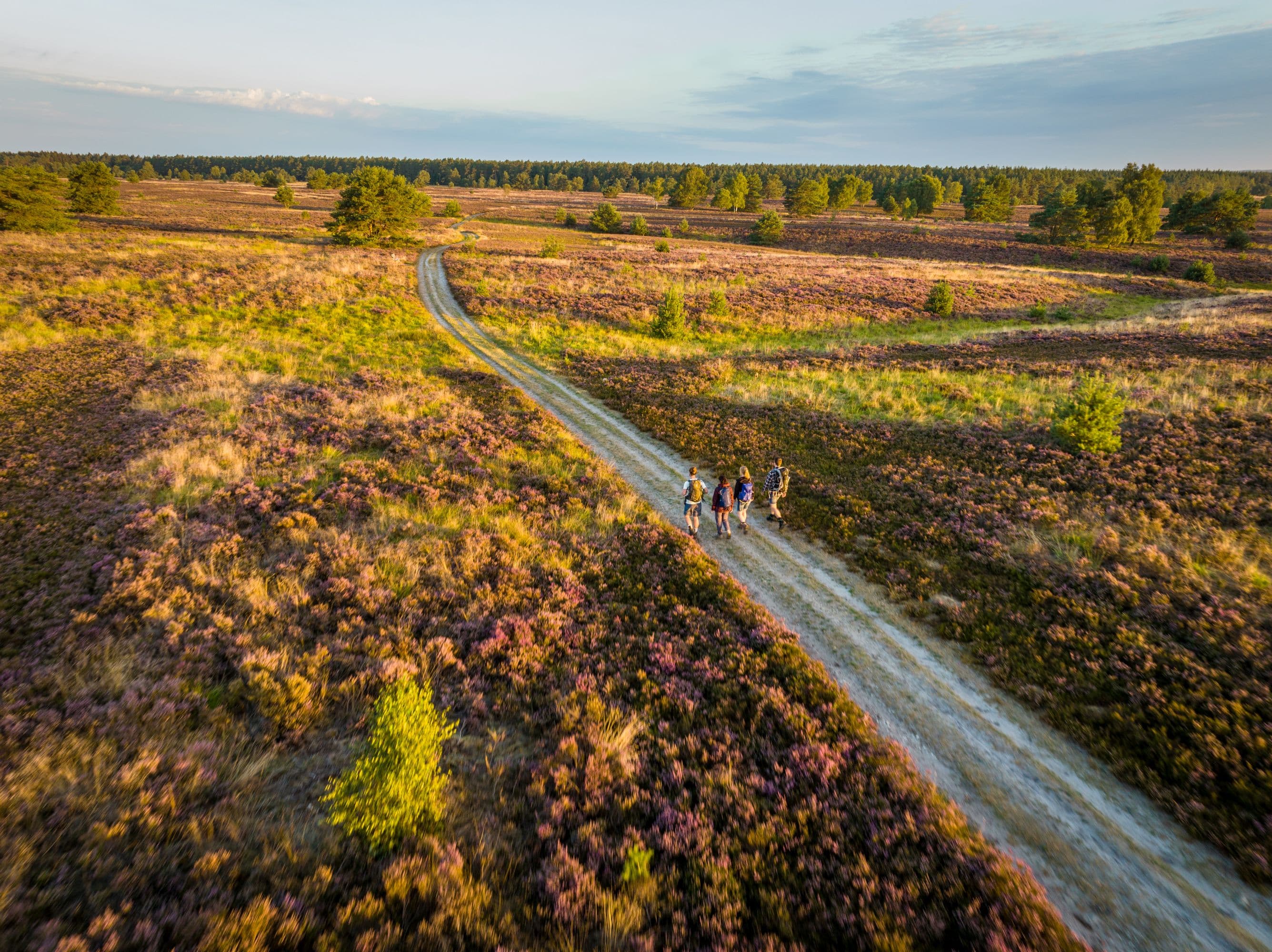 ©
Lüneburger Heide GmbH/ Dominik Ketz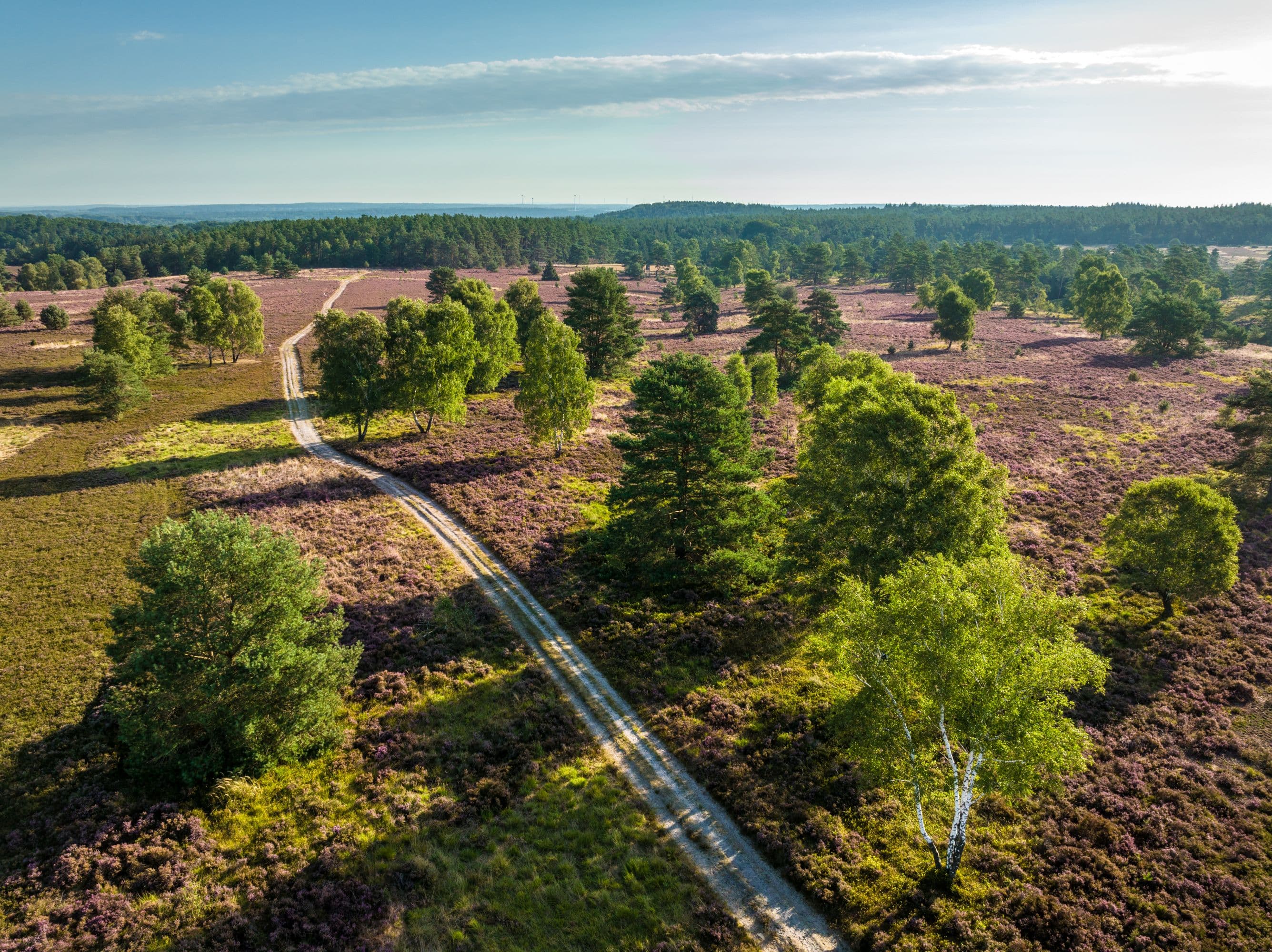 ©
Lüneburger Heide GmbH/ Dominik Ketz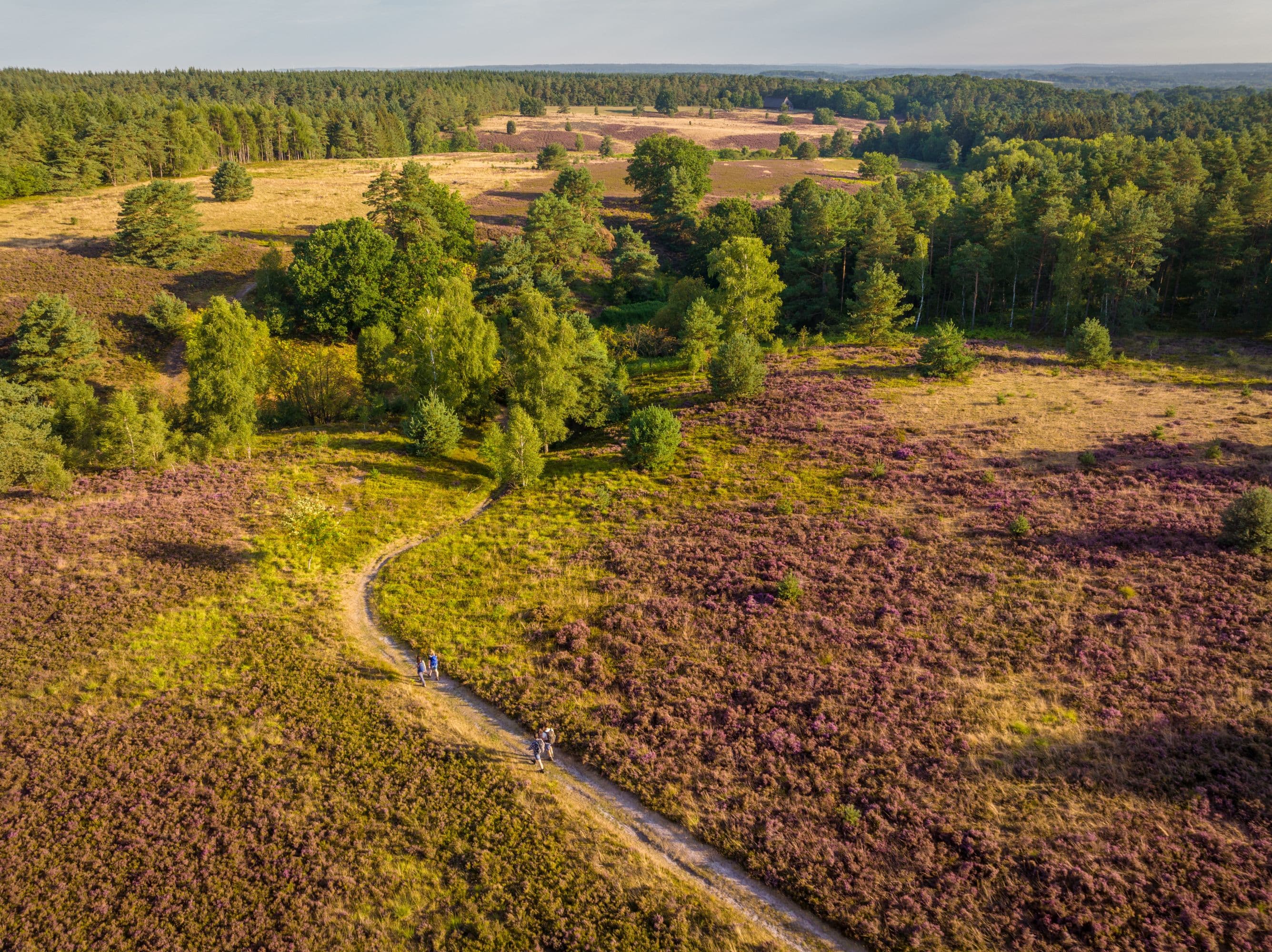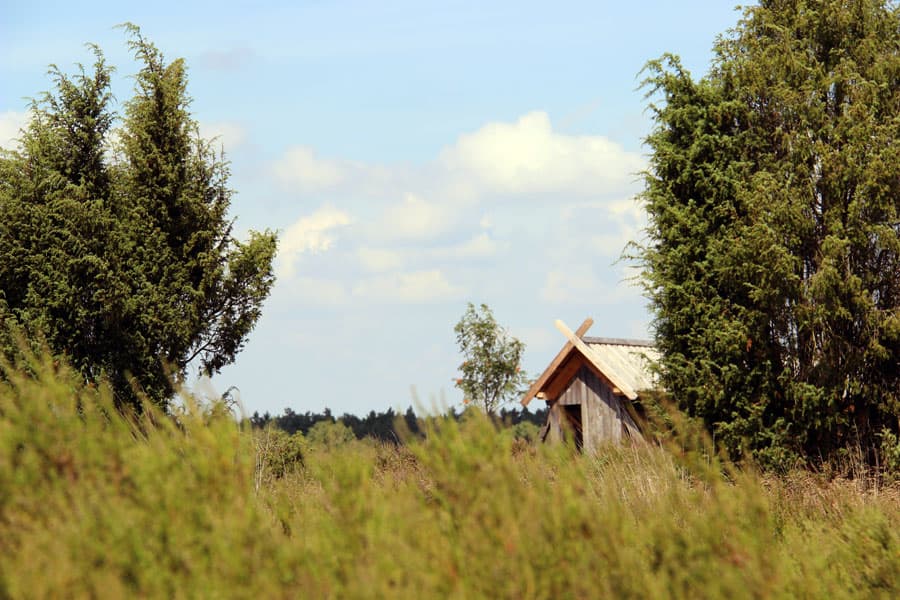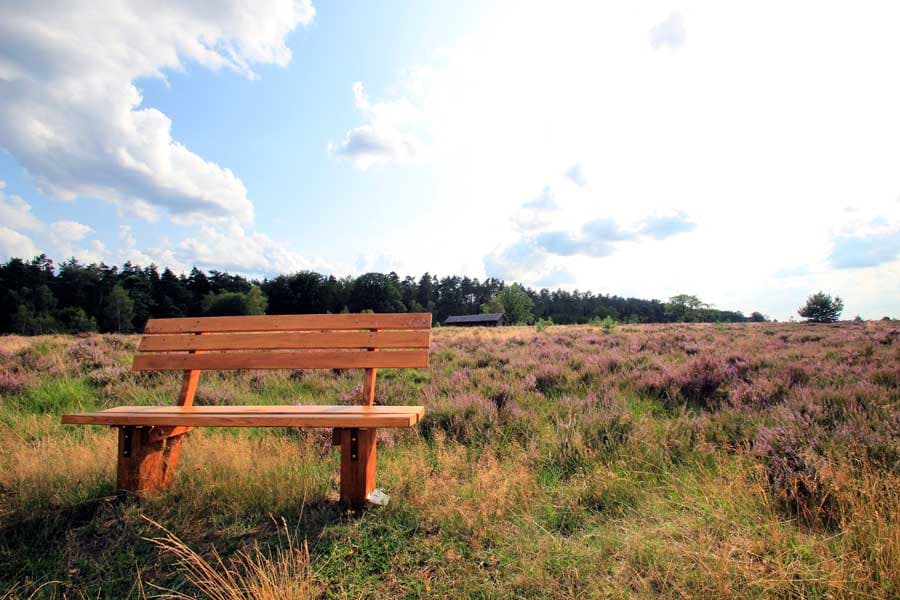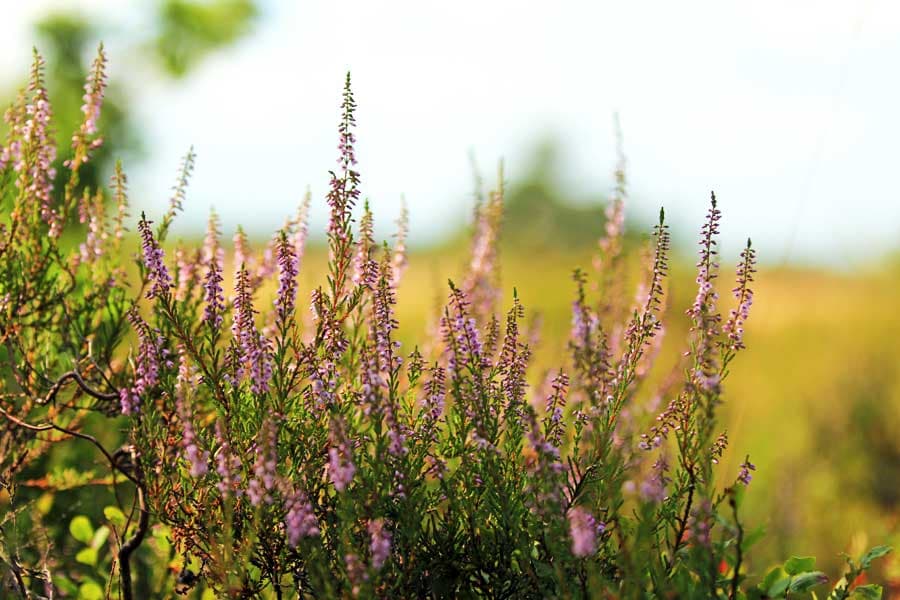 You can find the perfect idyllic location for your holiday on Lueneburg Heath in Hanstedt on the heath plateau situated around 2 km south-west of the town centre.

The German name "Auf dem Töps" (literally "On the Top") indicates that the area in question is a plateau that lies approximately 100 metres above sea level. That is quite a height for Lueneburg Heath, considering that Wilseder Berg, the highest point in the North German lowlands, is just 162 metres high. The "altitude" affords fantastic panoramic views.
Eroded channels, some of which are quite deep, are visible at the edge of the plateau and contribute to the formation of a diversified heath landscape.
The heath plateau belongs to the Lueneburg Heath nature reserve. This differently structured heath landscape also features a sheep pen and bee stands and offers the beholder scenic views that are typical of the heath and popular photo motifs.

Moorland sheep sometimes graze on Toeps Heath during the heather bloom from the beginning of August to mid-September.

On clear days you can see as far as Hamburg in the north.


Travel directions:
Parking: there is a large car park at Weseler Weg
Note: free public parking (the distance from car park to the heath is 750 metres. Follow the direction of the field path.)
Address: Weseler Weg, 21271 Hanstedt

Travel tip: If you are coming from the direction of Hamburg and Hanover on the A7, take exit Garlstorf and drive through Nindorf (Wildpark Lueneburg Heath) to Hanstedt. Drive through the town towards Buchholz i. d. Nordheide. As soon as you leave the town, turn left into Weseler Weg. You will find an information sign saying "Töps Heide". Follow the road for approximately 1 km to the car park on the right.