Soderstorf: Schwindebecker Heath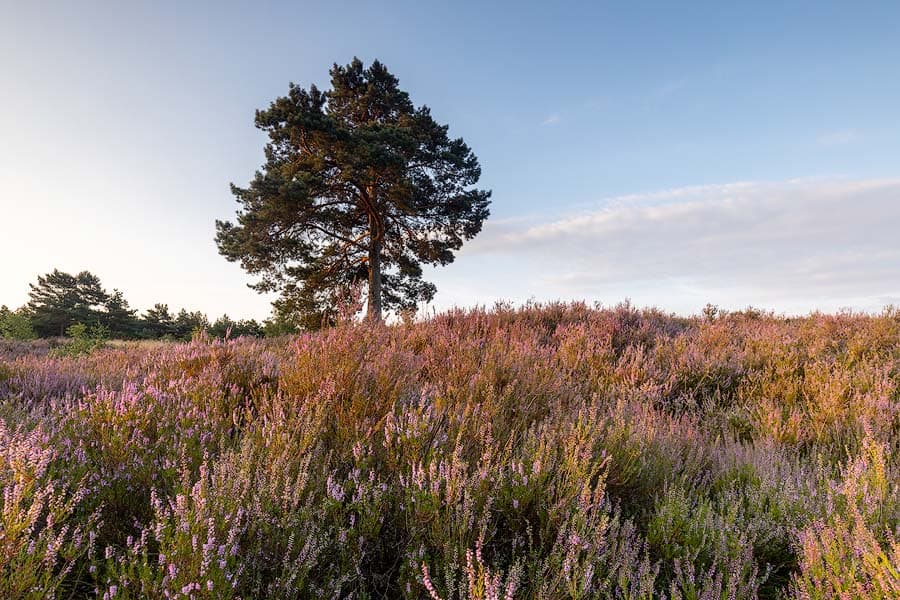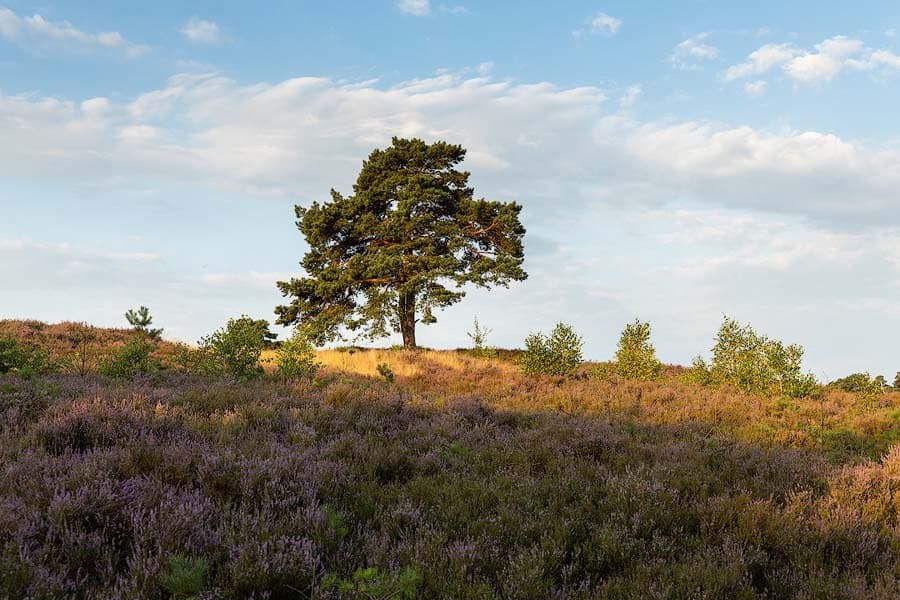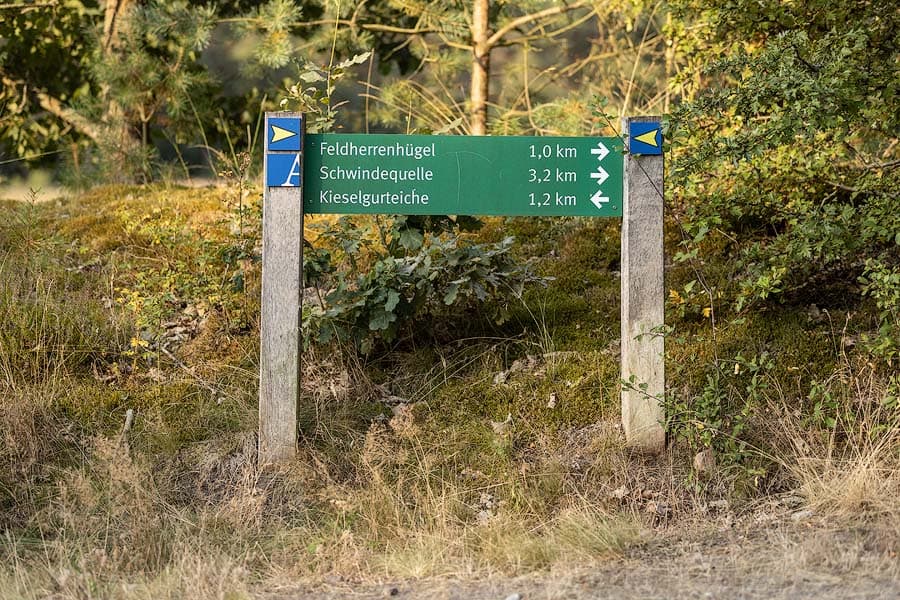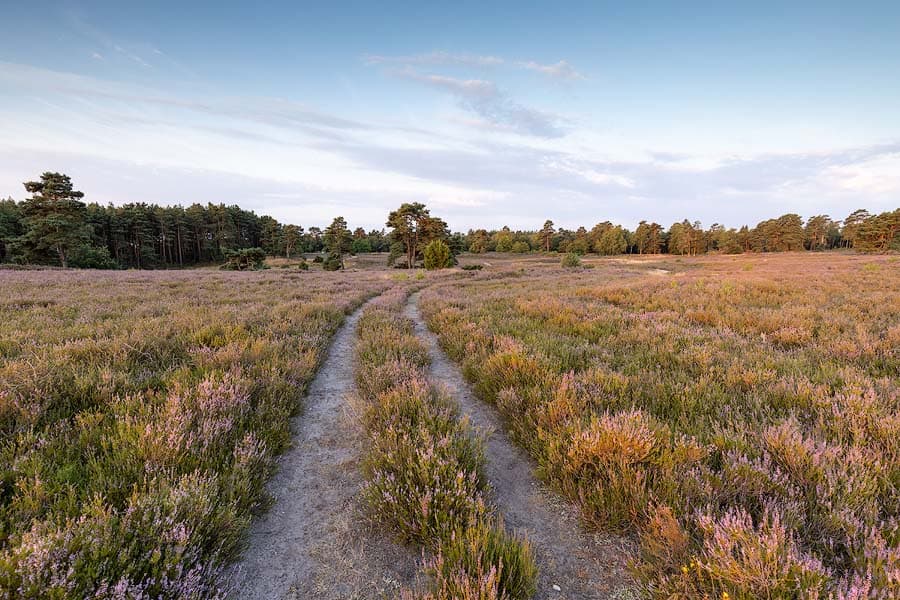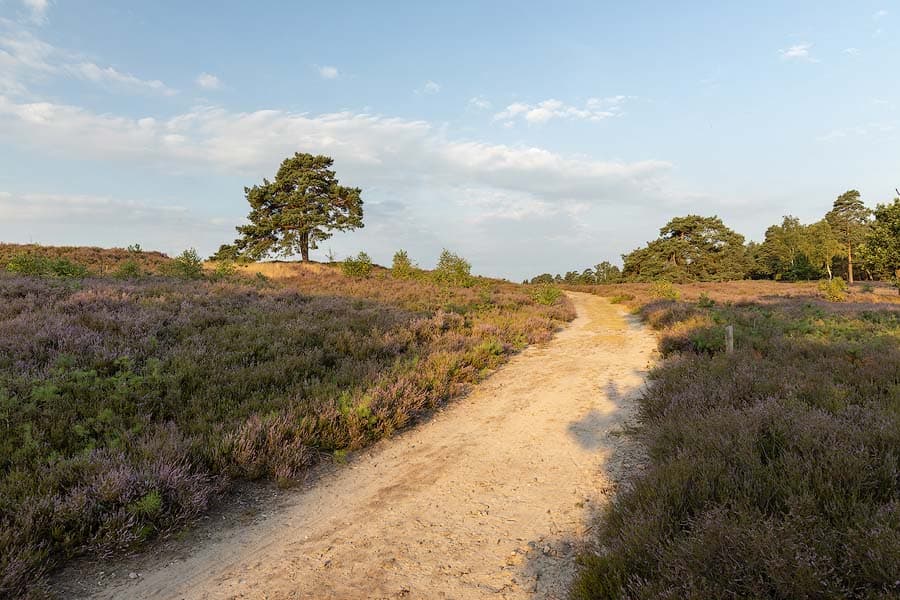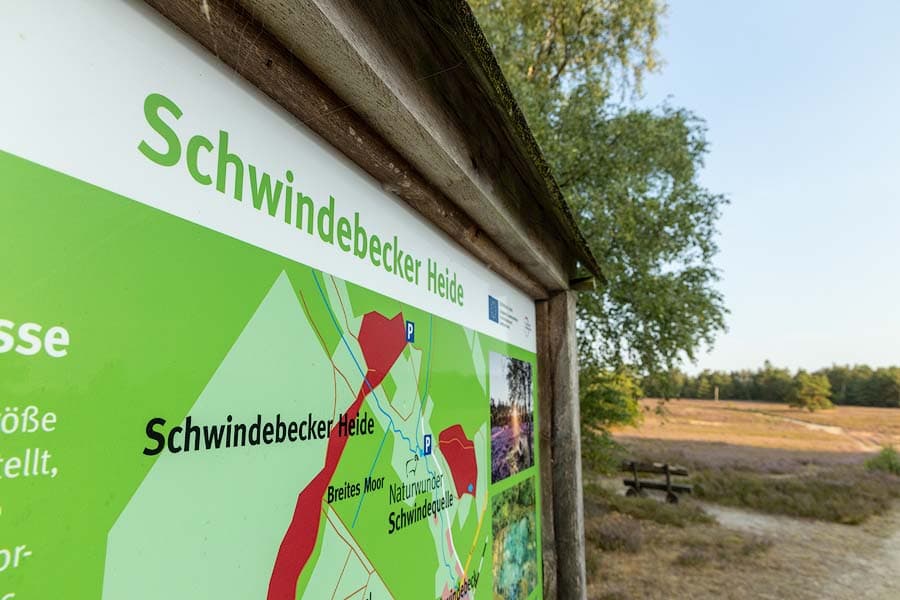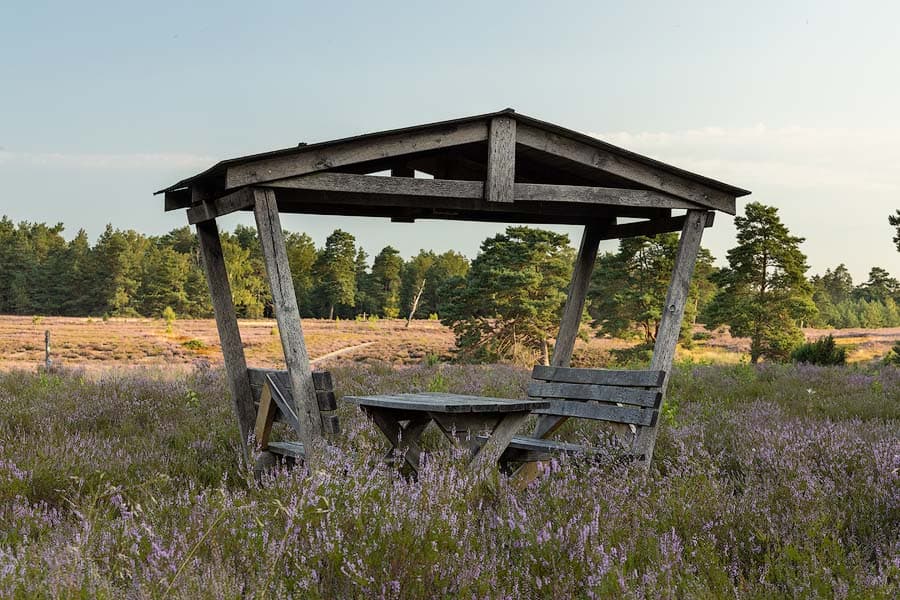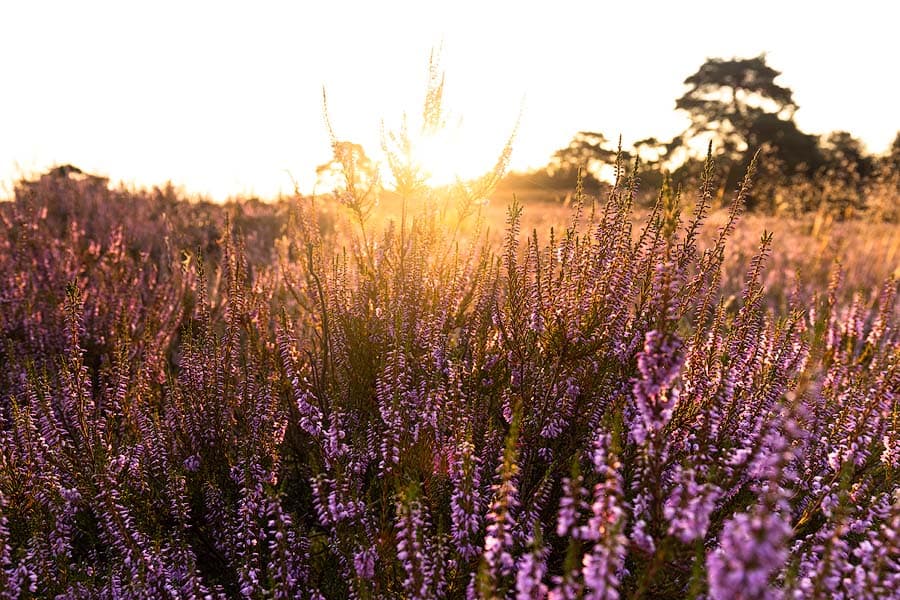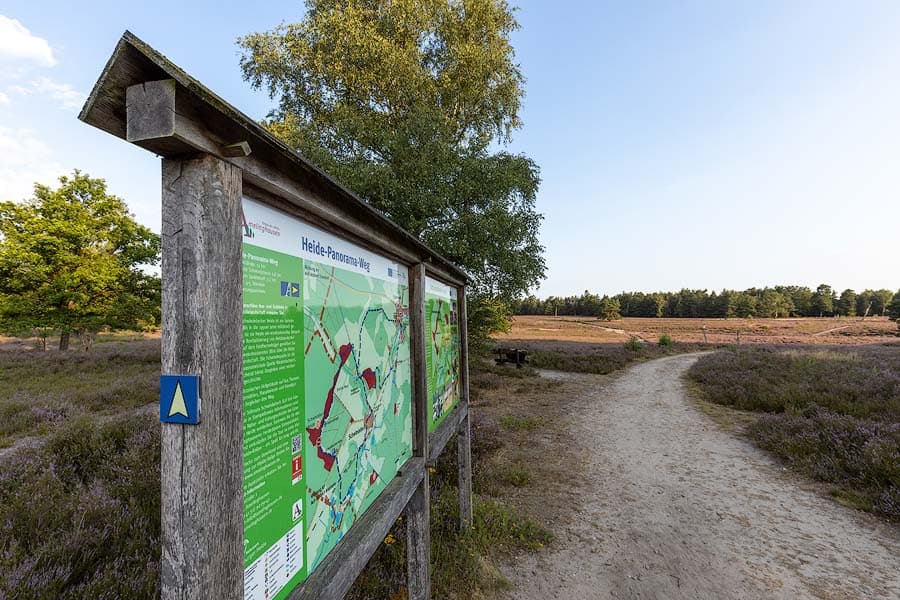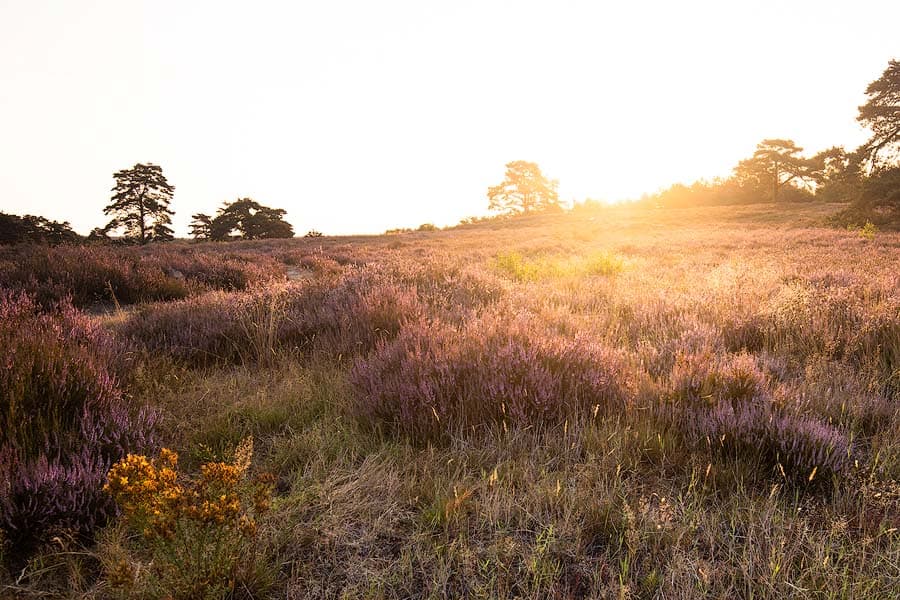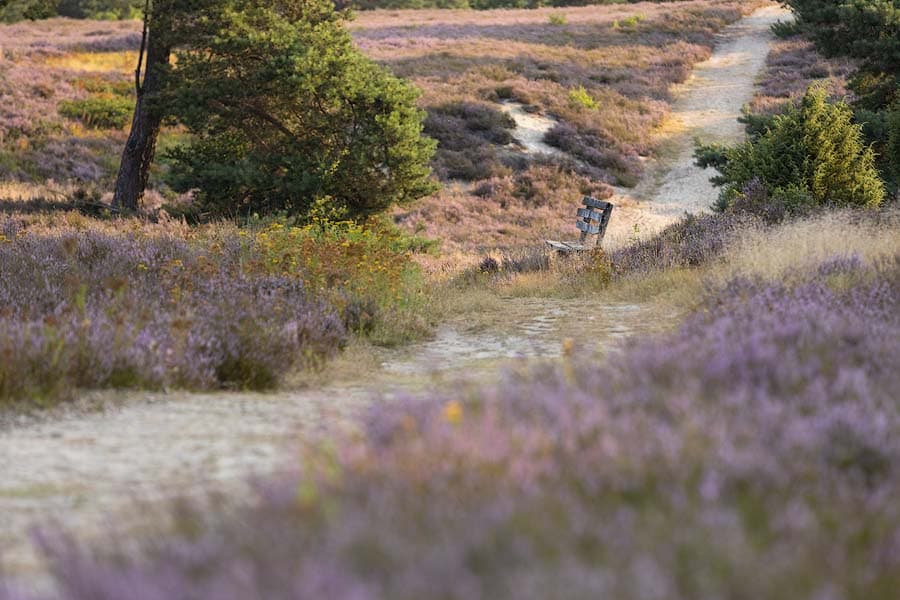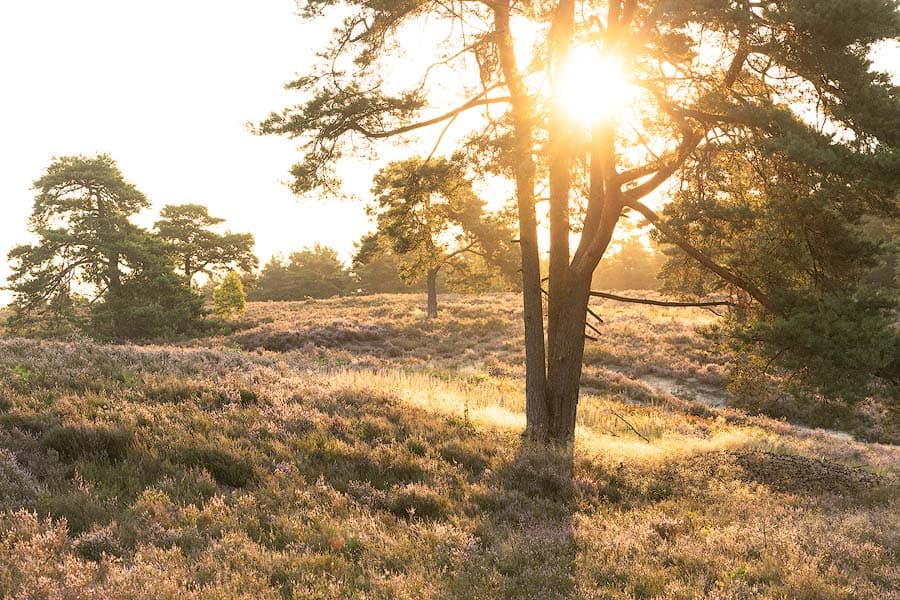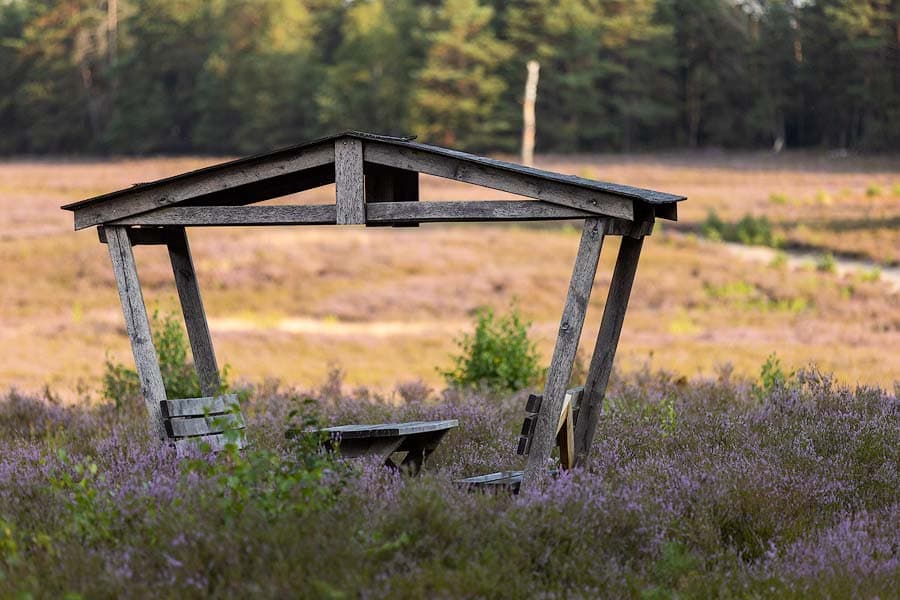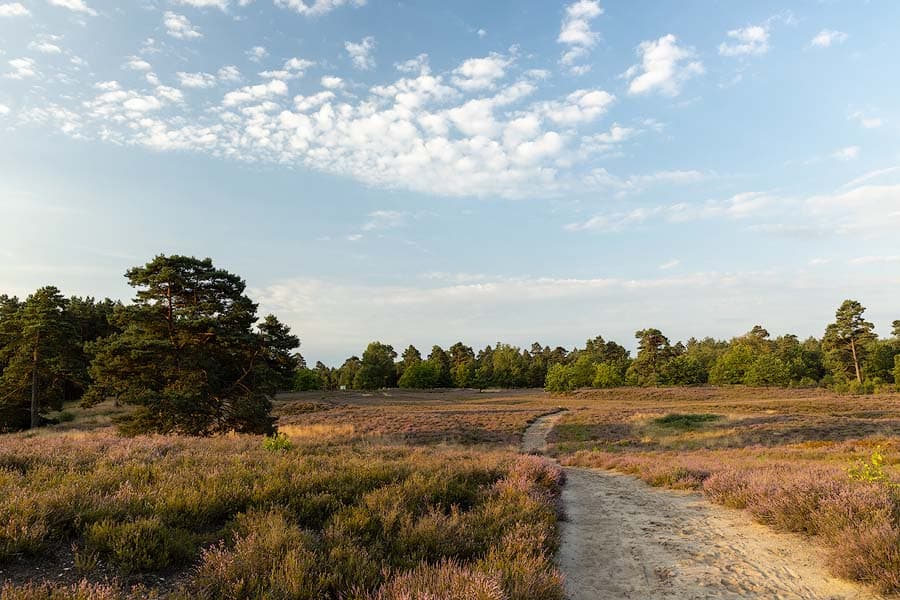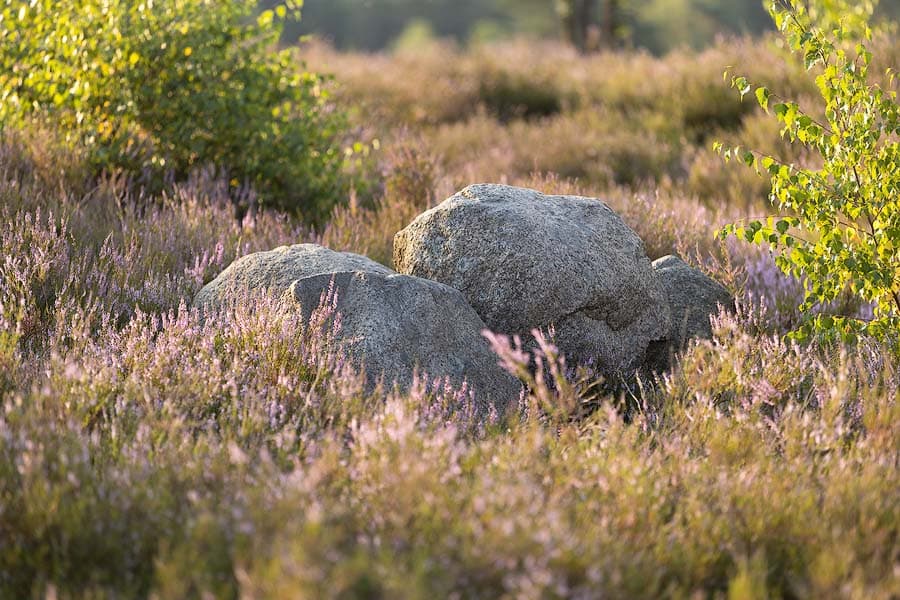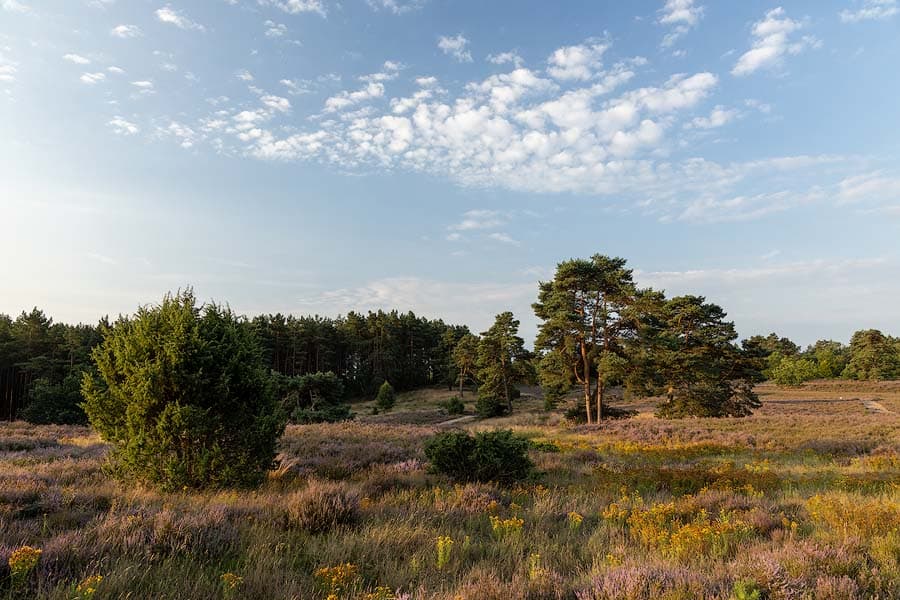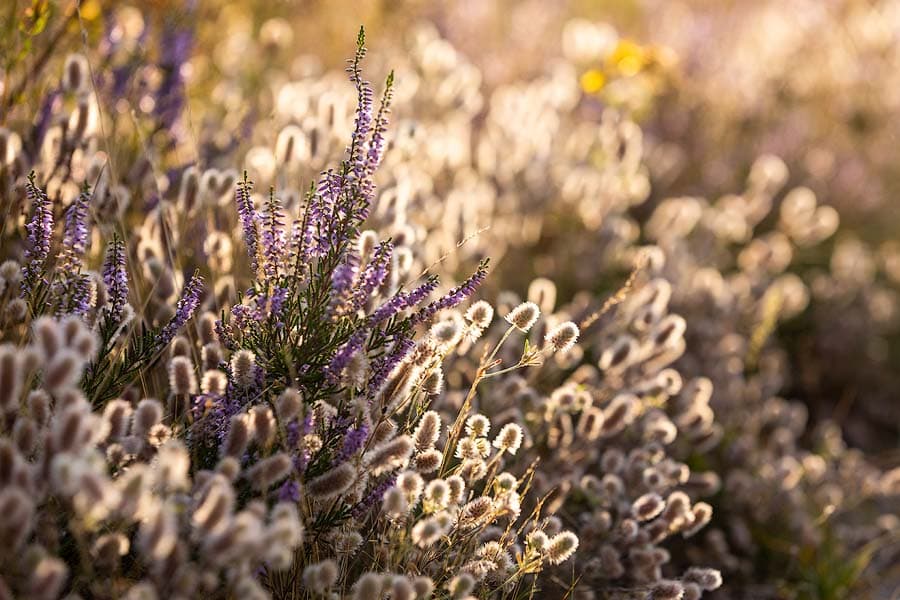 Schwindebecker Heath
The heath near the village of Schwindebeck only spreads a few hundred metres between the adjacent forests, but its sandy trails cover many kilometres in length. The paths lead to Feldherrenhügel (''commander's hill''), from where there is a great view over the long Schwindebecker Heath and the surrounding countryside.
The name of the elevated area reflects its earlier use as a military training area, when British tanks transformed the area into a sandy moonscape. Since 1990, Schwindebecker Heath has been a successful example for the restoration of heathlands.
Footpath
A designated hiking route called the Heath Panorama Path leads across Schwindebecker Heath. The yellow directional arrows on a blue background also lead to Schwindequelle, a true natural wonder.
Schwindebeck
This beautiful village is located between Soderstorf and Bispingen, 8 minutes drive from Amelinghausen. Both at Schwindequelle and county road 44, car parks form an ideal starting point for a walk across Schwindebecker Heath.
For nature lovers with camper vans, we recommend the parking area right on Schwindebecker Heath.
Getting there:
Drive to 21388 Soderstorf and then follow the signs to Schwindebecker Heide.