Multi-day cycle tours in Lueneburg Heath
Cycle paths on the heath for multi-day tours
©
(c) Lueneburger Heide GmbH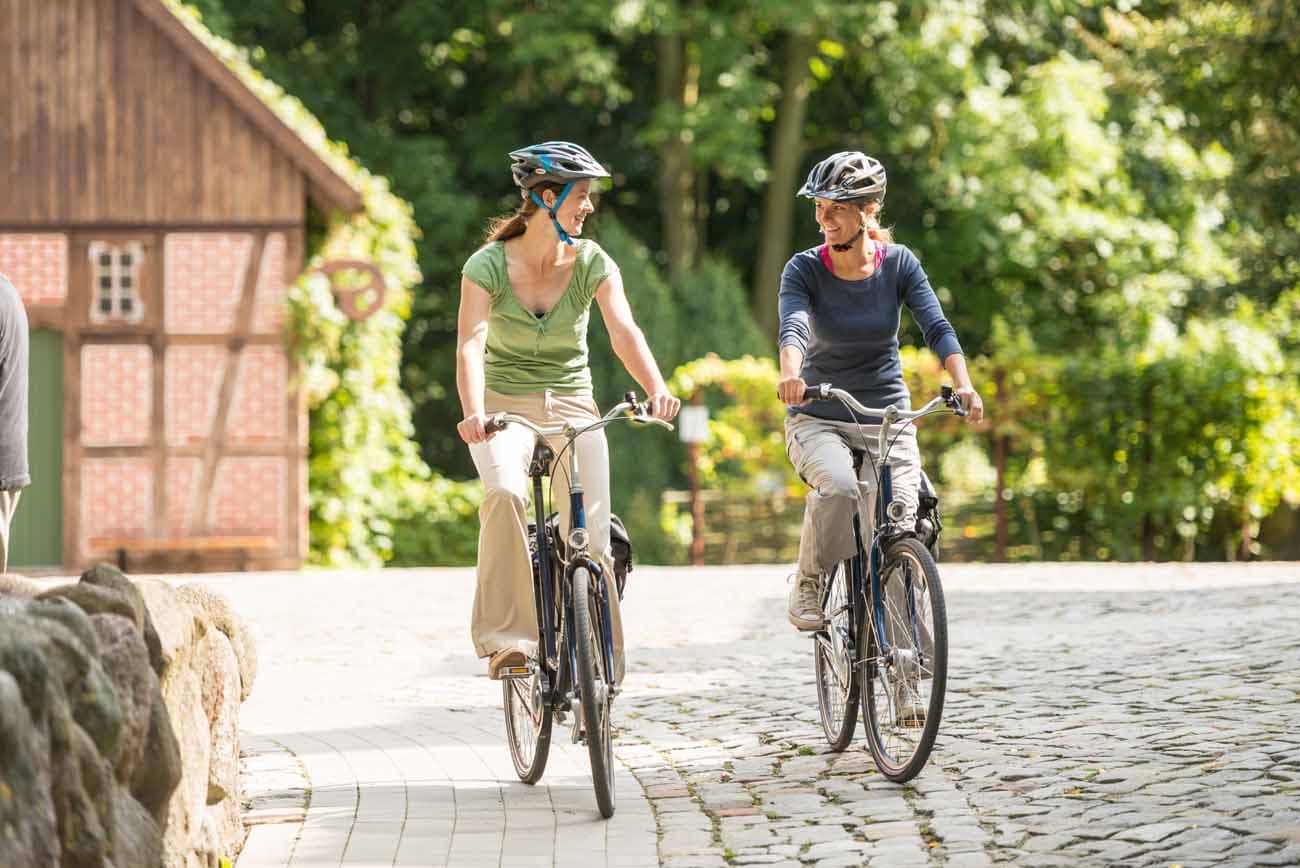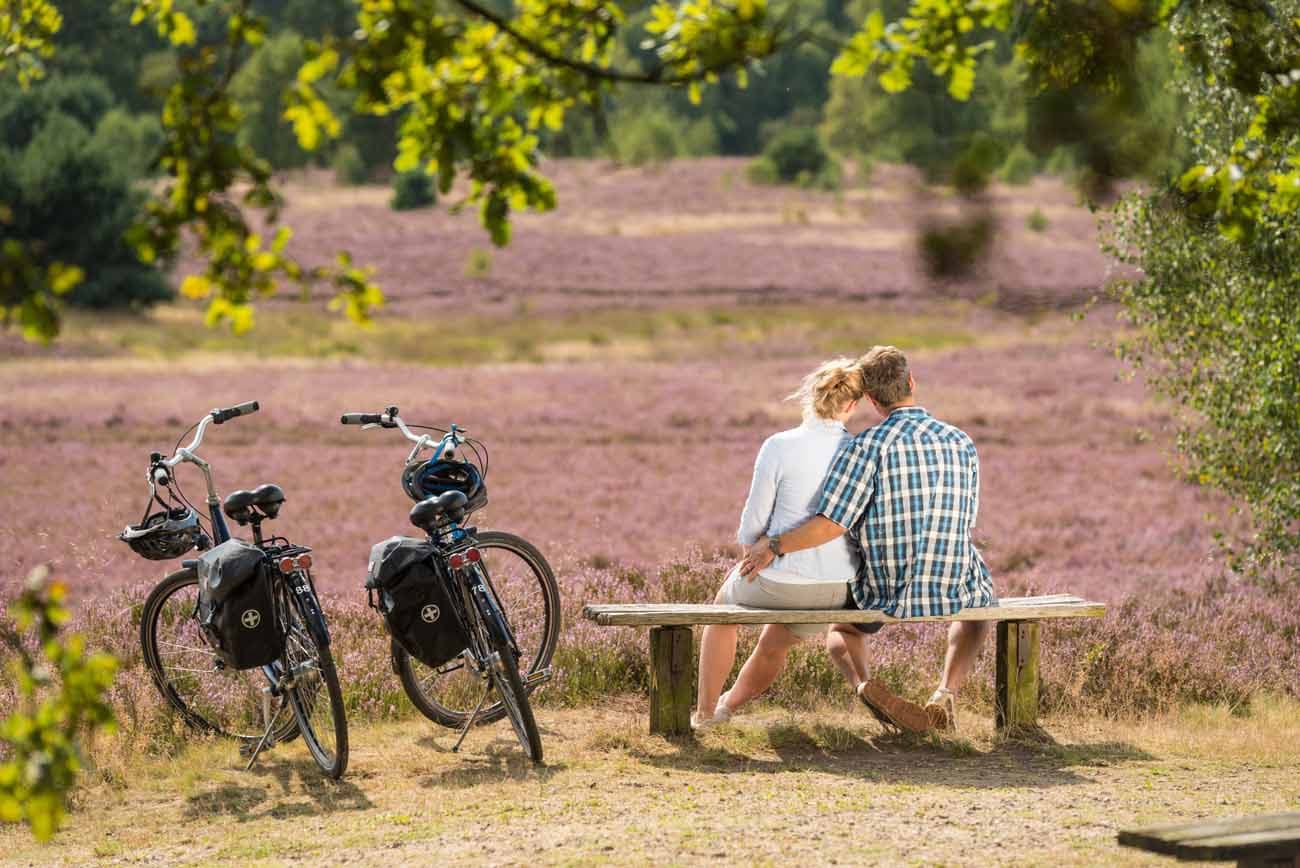 ©
(c) Lueneburger Heide GmbH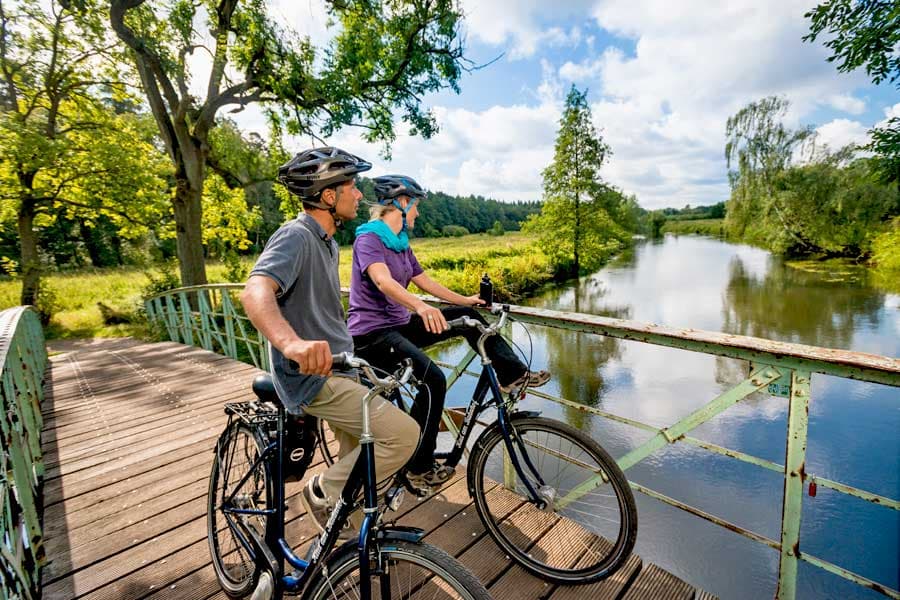 ©
(c) Lueneburger Heide GmbH
©
(c) Lueneburger Heide GmbH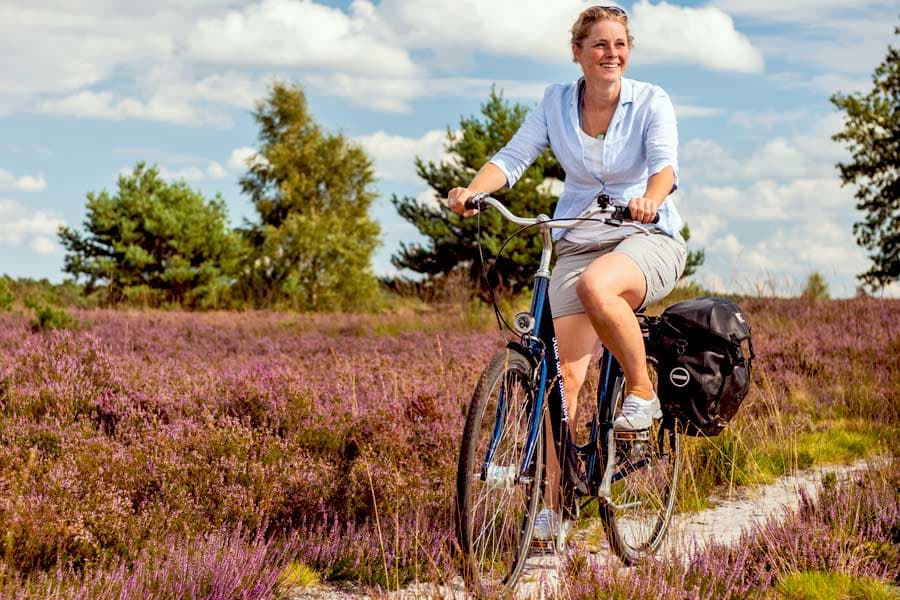 Cycling tours on multi-day routes on Lueneburg Heath. Enjoy nature, culture and people on cycle tours through the heath.
Reputable long-distance cycle paths such as the Leine-Heide cycle path, Aller cycle path and Ilmenau cycle path take you to the most beautiful natural spots on Lueneburg Heath.
Alongside the well-known cycle routes, we can also offer you interesting and scenically appealing multi-day tours.
For instance, you can discover the Lueneburg Heath nature reserve on one of its three themed cycle paths. Water is the accompanying element on the Heath Water Tour. If you love outdoor art, then the "Heath Art Tour" is just the right cycle path for you, while the Heath Adventure Tour is a must for families as it takes you to many family-friendly attractions.
You can discover the most beautiful aspects of Suedheide natural park on a total of 227 km on the "Suedheide Natural Park Tour". Experience water – ride through woodland and moor to the evergreen stream is the motto of the Lutter cycle path. The cycle path is divided into two rings that offer you an opportunity to experience the nature of the Lutter heath stream from close up. The old "Postmaster Route" is more historical in nature. Look forward to travelling back in time to the 17th century.
Nature and culture form a wonderful symbiosis on the Cloisters Route. The Cloisters Route links three of the cloisters on Lueneburg Heath - namely the cloisters at Luene, Ebstorf and Medingen - on scenically diverse cycle paths.
Saddle up, push into the pedals and experience the natural beauty of Lueneburg heath on our multi-day cycle paths.