18 leisure parks for endless holiday fun with the family
The most leisure parks, adventure parks and animal parks in Europe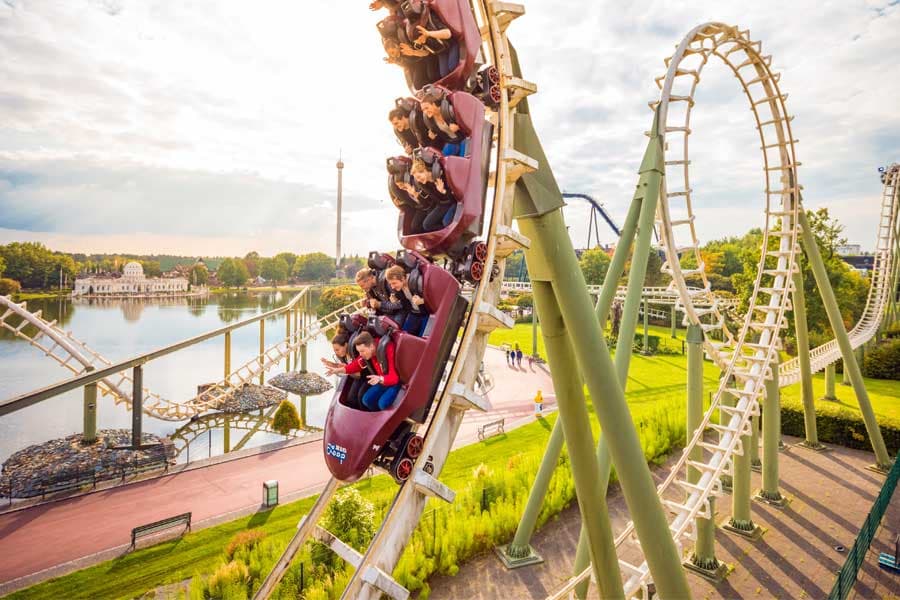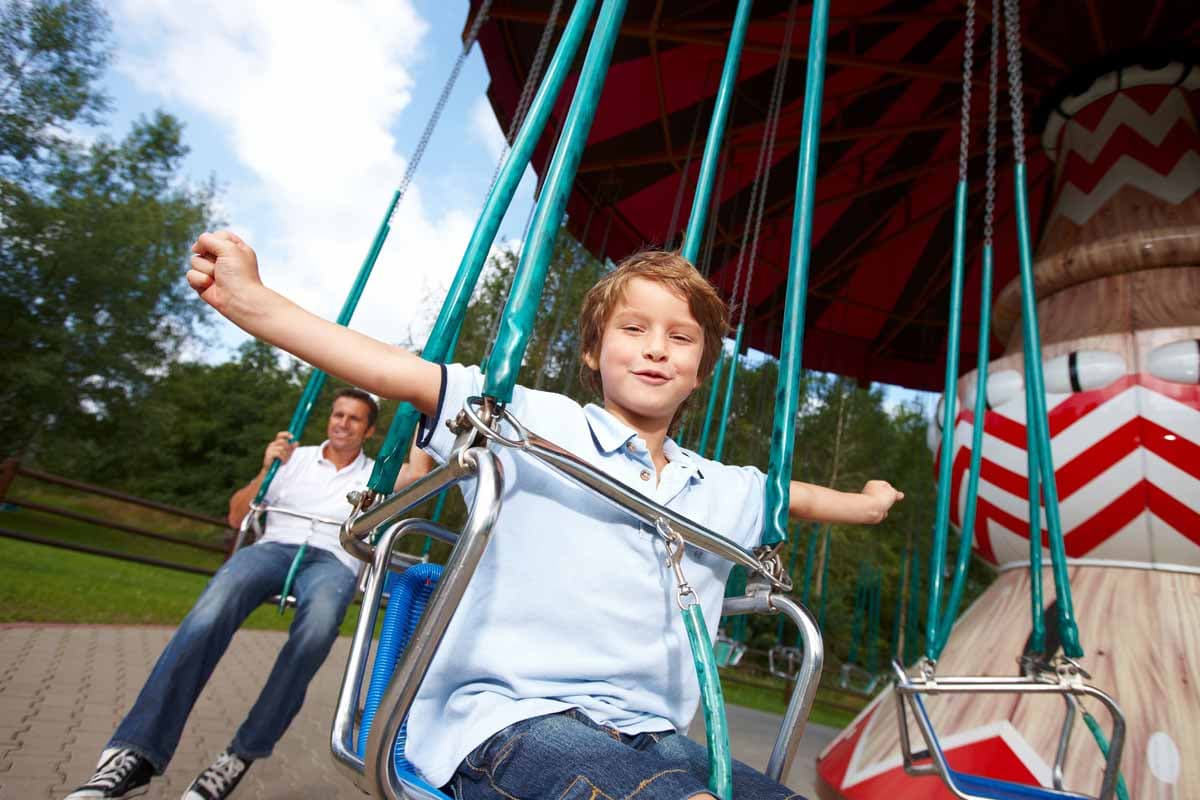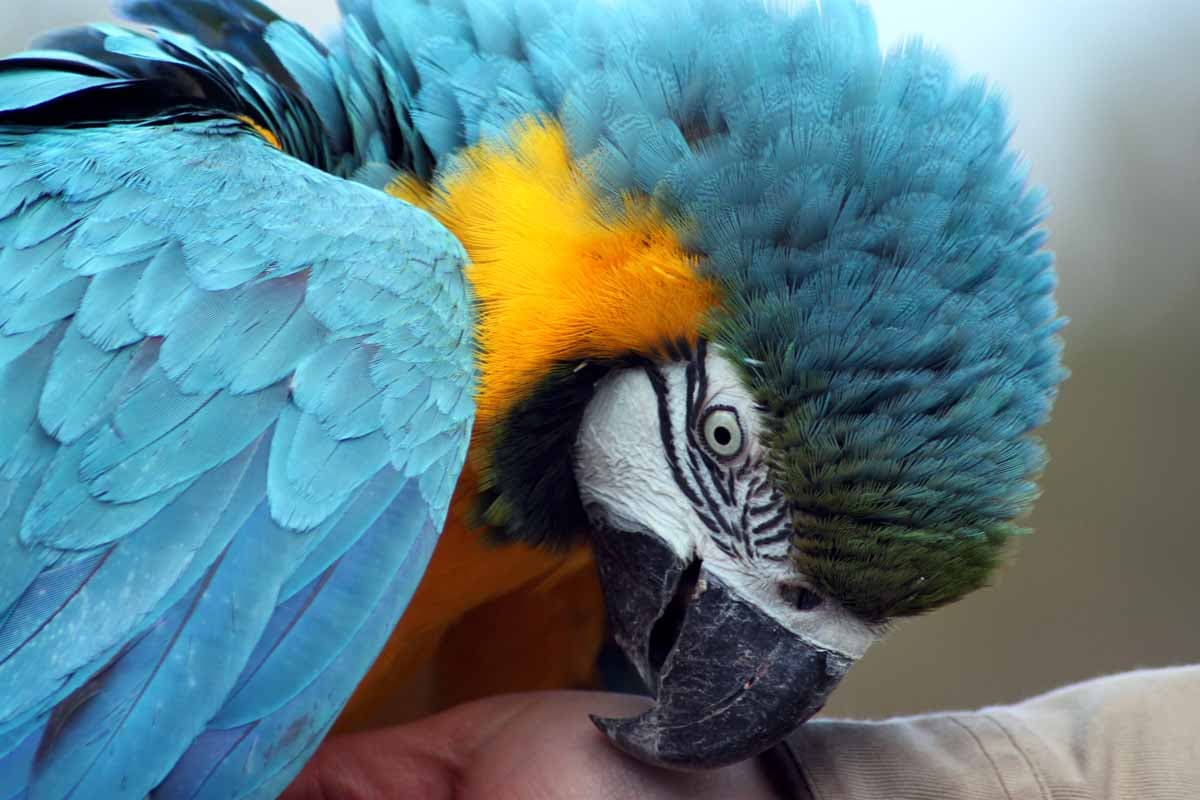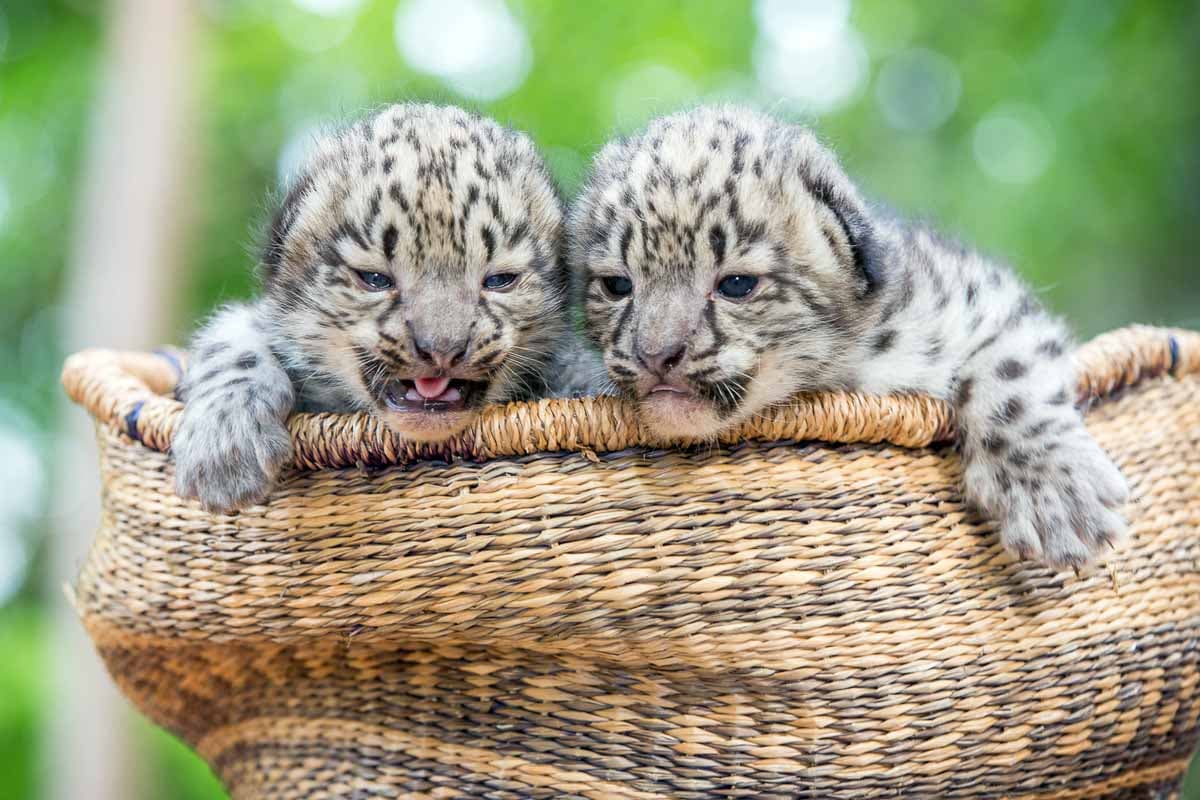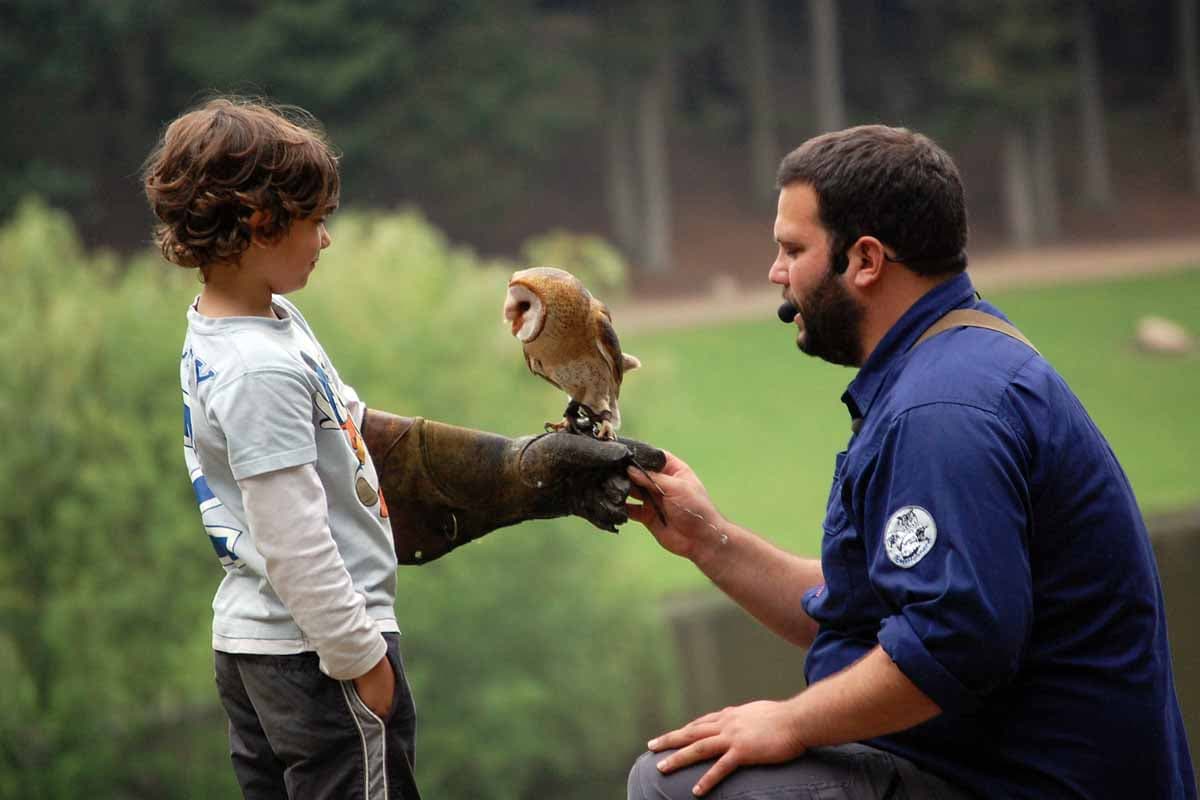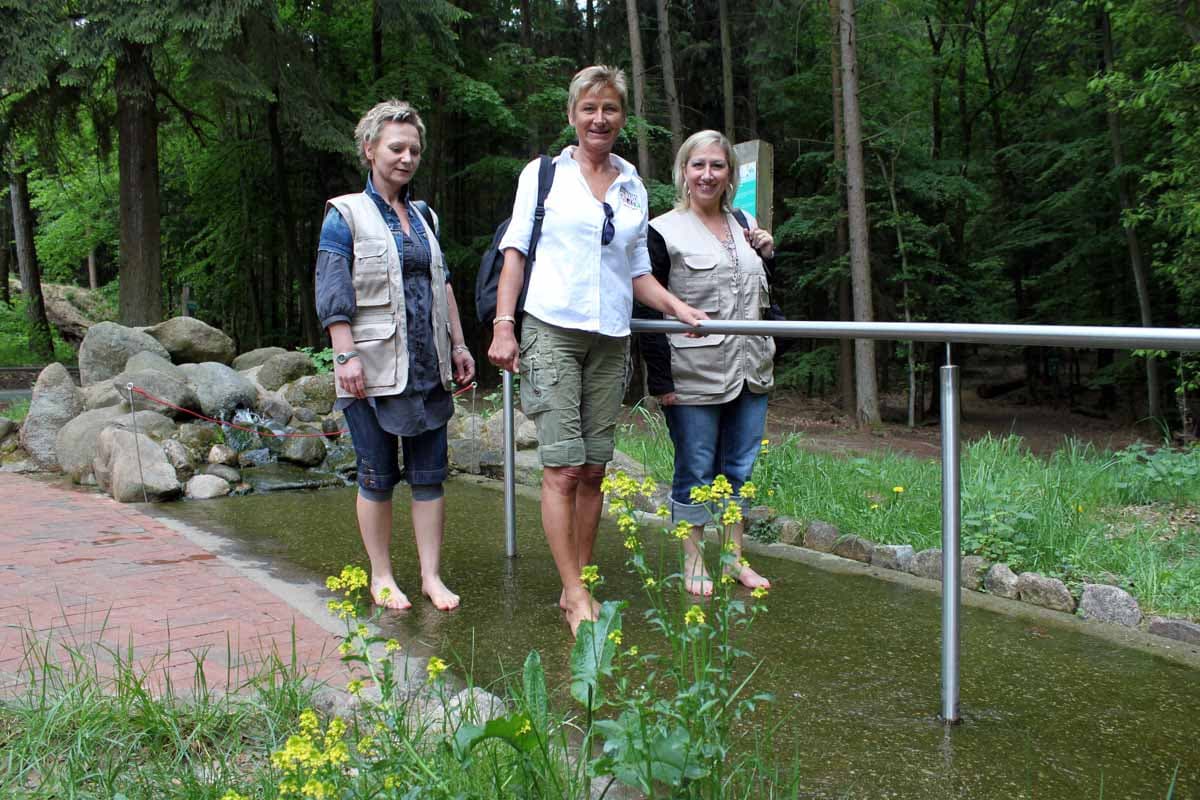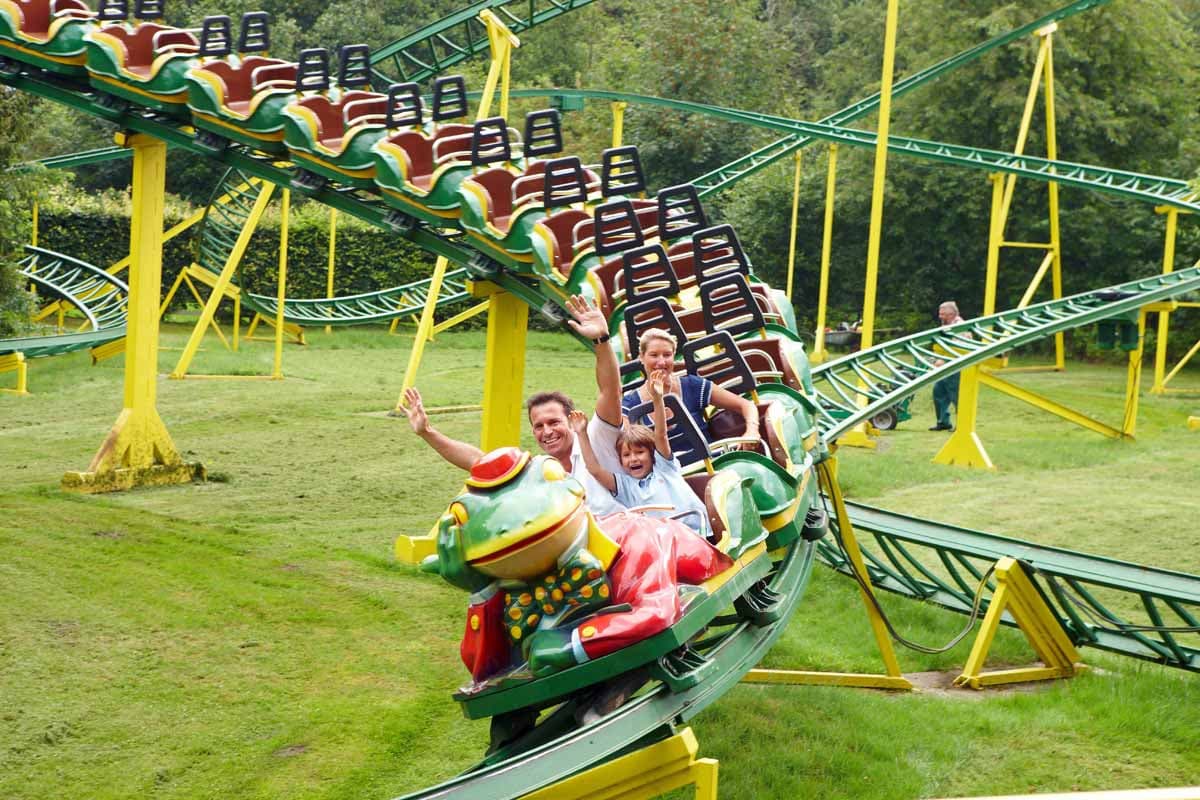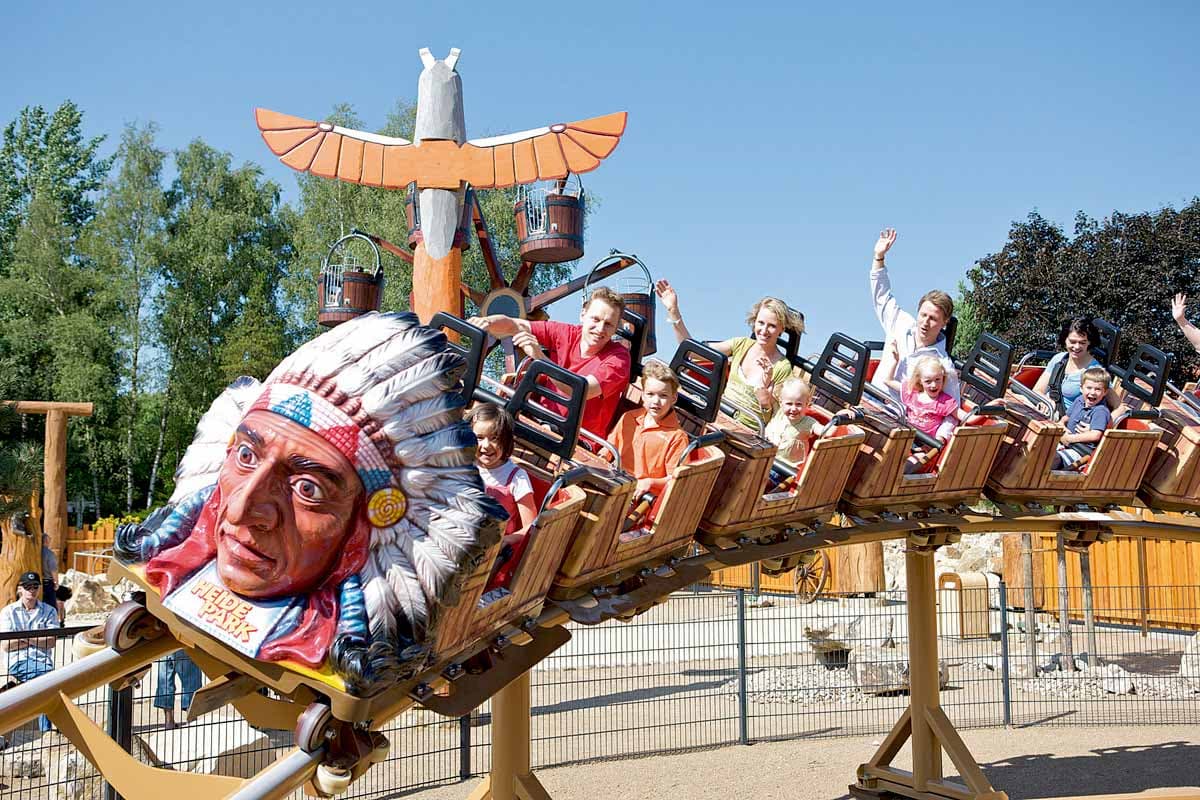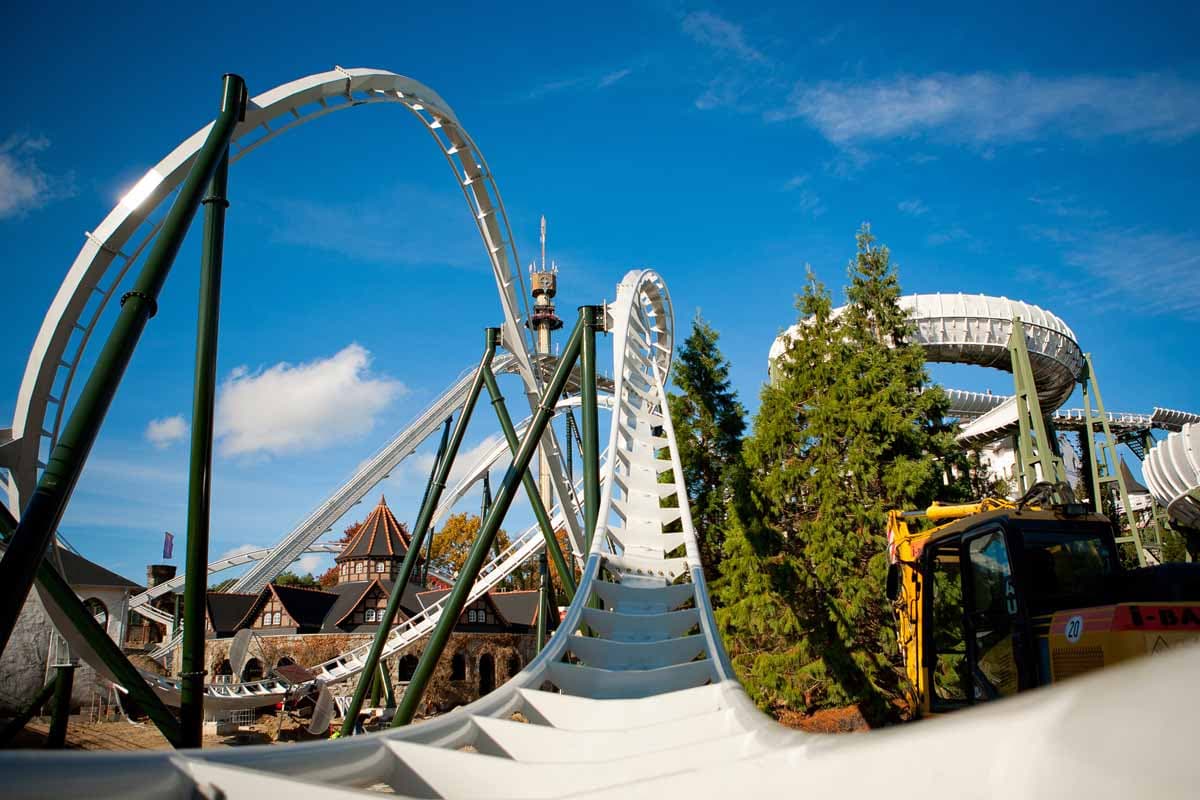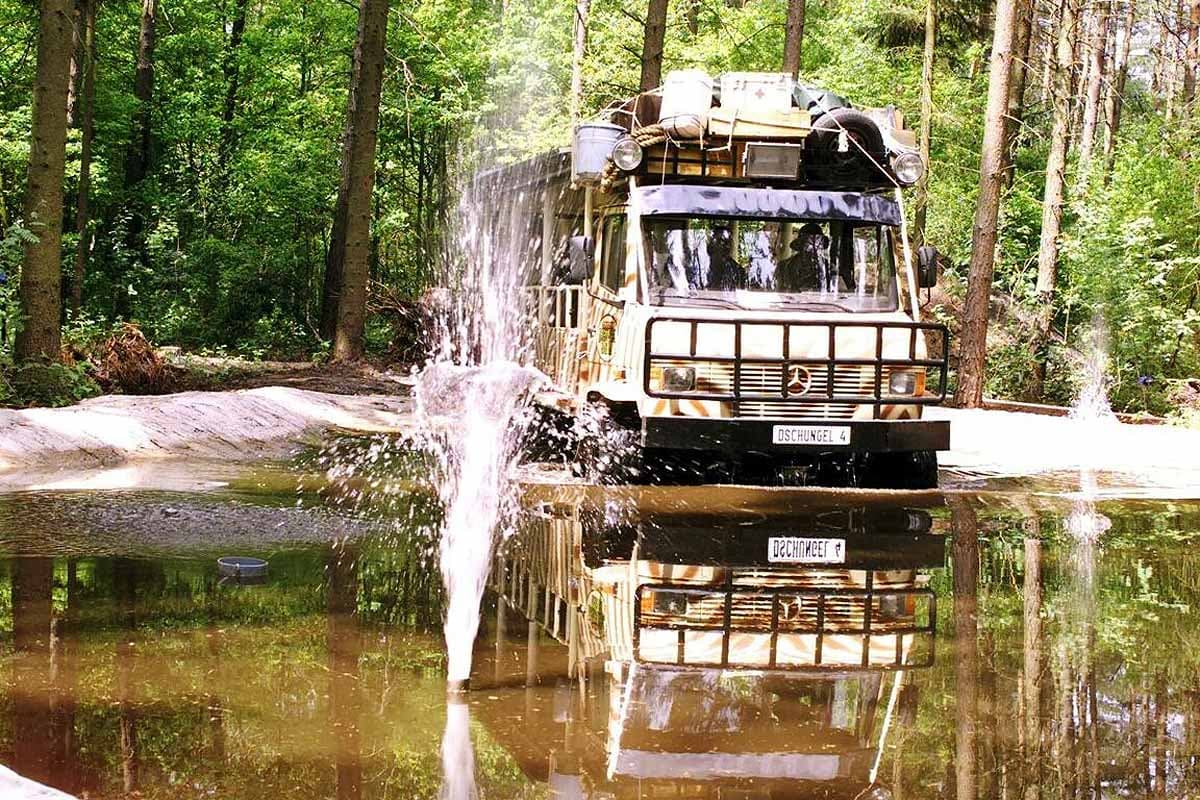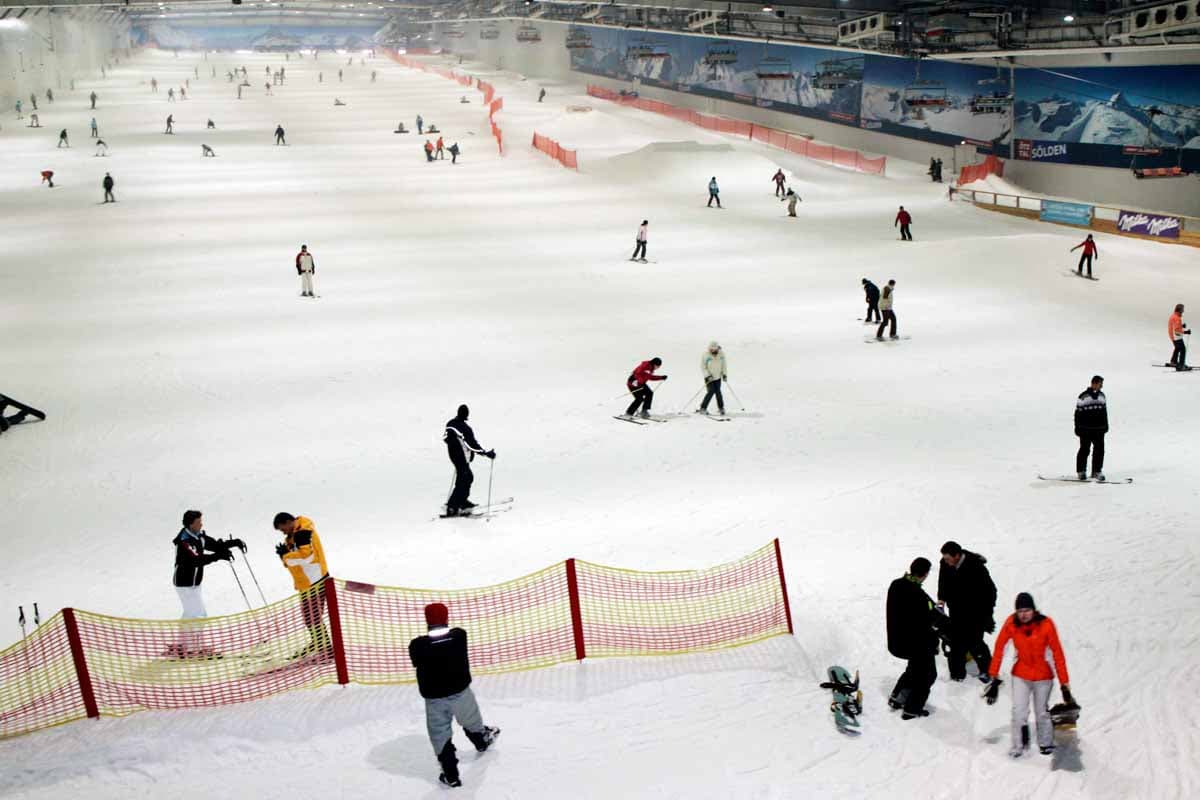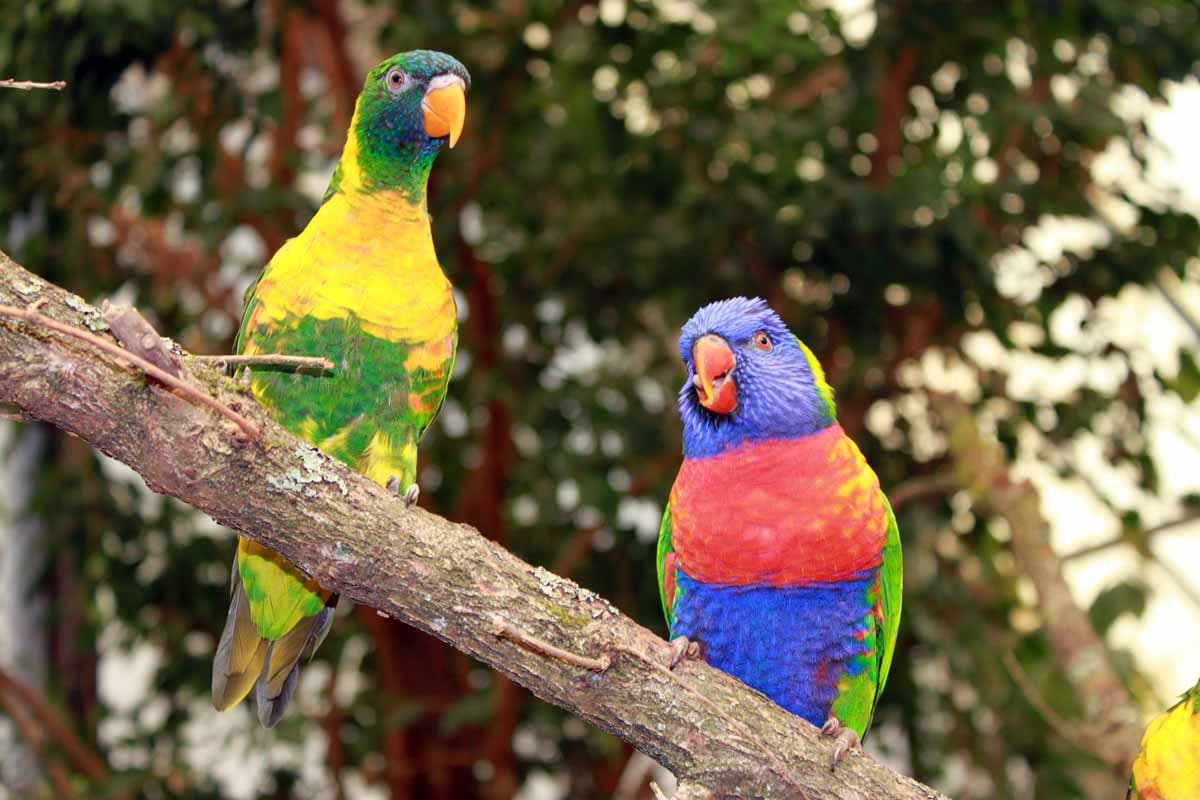 Heide Park Resort Soltau, Serengeti Park Hodenhagen, Weltvogelpark Walsrode, Wildpark Lueneburger Heide - who doesn't know these fantastic leisure parks located on Lueneburg Heath? But there are more.
Do you fancy an extended weekend full of excitement and adventure at the 14 leisure parks, adventure parks or animal parks of Lueneburg Heath?
What is there to do with children in Lueneburg Heath?
Do you want to offer your children something special without having to spend hours travelling?
Then come to us. We have the right programme for children of all ages. Whether the Heide Park Resort in Soltau, the Weltvogelpark in Walsrode, the Serengeti Park in Hodenhagen or the Wildpark Lueneburger Heide: the range of 14 leisure parks, adventure parks and animal parks on Lueneburg Heath is larger than in any other European region.
Lueneburg Heath offers kids and teens an opportunity to experience a short break full of fun and emotion. The only thing you won't find here is boredom.
That's because Lueneburg Heath is Germany's region with the most leisure parks.
A total of 14 large leisure parks and facilities are distributed throughout the Lueneburg Heath area and are easily reachable via the A7 motorway that runs through the centre of the heath.
Lueneburg Heath has a varied leisure activity programme with something for everyone. Ideal for a short break or weekend trip.
Forget about Disneyland. No other region like Lueneburg Heath offers you so many different leisure parks. And the choice of hotels is equally as extensive. From the hotel at the Heide Park Resort (adventure hotel!) to lodges at Serengeti Park to inexpensive hotels and holiday apartments close to the parks: there is something for every taste and budget.
North Germany's largest leisure park, the Heide Park Resort in Soltau, boasts the "Flight of Demons", a new and fast ride, as well as the Octopus, the Colossos, the largest wooden roller-coaster in the world and more than 40 other attractions and shows. Feel the thrill of free-falling on Scream, the tallest Gyro Drop Tower in the world. You can only experience it at Heide-Park Soltau. Spend a night of nocturnal experiences at the Adventure Hotel with direct access to Heide Park Soltau. The Heide Park Resort is an absolute must.
> Accommodation options around Heide Park: click here
4,000 birds of 700 species live a turbulent life at the world's largest bird park in Walsrode. 240,000 square metres of idyllic park landscape feature themed buildings, tropical halls, aviaries and a breath-taking open-air flight show. The bird park in Walsrode is also well worth a visit from a botanical viewpoint
A safari tour like in far-away Africa awaits you at Serengeti Park Hodenhagen. Look forward to exciting adventures in the Serengeti Park's animal enclosures, aquatic facilities, ape houses and adventure park. Drive through the Serengeti Park in your car and observe the wild animals at close quarters, just like on a real safari. In some areas you must stay in the car, but there are others you can only discover on foot. You can even stay overnight in one of the 3-star lodges at Serengeti Park Hodenhagen.
Bispingen has two amazing attractions to offer. Ralf Schumacher opened his Kart & Bowl Center here that meanwhile offers an exhilarating race experience with more than 100 go-carts that 200,000 visitors enjoy every year. The 1 km long outdoor circuit that is even suitable for wet conditions is a special highlight.
The Snow Dome is located right next door. Go skiing at any time of the year, enjoy a snowball fight in the height of summer or simply some some après-ski fun. There's lots going on here. You can surf North Germany's largest wave in front of the hall.
And the Crazy House turns the world as we know it upside down. Were you ever inside a house where everything is upside down? Come to Bispingen, you'll be surprised. Your sense of orientation will seem to play tricks on you.
Embedded in the appealing heath landscape on the edge of the nature reserve, the Wildpark Lueneburger Heide extends an invitation to relax and be amazed. As a home to more than 1,000 animals of around 130 different species, Wildpark Lueneburger Heide has the most animal species of any wild animal park in Germany's north. Come and discover very special animals such as snow leopards, Kodiak bears, brown bears, coatis, wolves, elks, lynxes, reindeer, wapitis, polar foxes, wildcats, water buffalo, Poitou donkeys and prairie dogs. Children love the free-range area where they can hand-feed the deer.
The Barefoot Park Egestorf is unique in Lower Saxony. The natural experience park is some 14 hectares in size and is situated very close to the border inside the "Lueneburg Heath" nature reserve. Experience a different side of your vitality in accordance with the principles of the Kneipp philosophy on a trail of 2.7 kilometres. Walk through 60 stations of different types of natural substrate on winding paths through forests, meadows, fields and brooks. Rediscover nature – numerous experience stations such as scent boxes, tree telephones and a crawling tunnel are waiting to be discovered. There is also a foot spa where little fish gently nibble on your feet.
Discover the world of Europe's fauna and flora at Wildpark Schwarze Berge, a park landscape of some 60 hectares on the outskirts of Hamburg where animals live in their natural habitat. Children in particular love to observe how the more than 100 different animal species live. See animals at close quarters that would otherwise hide away from humans. And you can even feed the otherwise shy stags and deer by hand! Of course, there are also plenty of petting pens with goats and pot-bellied pigs.
The focus is on experiencing nature at the Otter Centre in Hankensbuettel. Where else would you have an opportunity to observe otters and its close relatives such as badgers, skunks, beech martens and pine martens in their natural surroundings? These rare and very shy animals at the 60,000 m centre are best observed during feeding displays that take place every 15 minutes. Direct conversations with the animal carers ensure that no question is left unanswered.
You can observe wild animals in their natural habitat at Wildpark Mueden, a ten-hectare park situated on the banks of the River Oertze. Boasting a circular hiking route and a nature trail, the park offers relaxation and rejuvenation as well as an exciting journey of discovery to see elks, red deer, fallow deer and even raccoons.
Eschede is home to the Film Animal Park. Come and see the animals you know from television programmes. You can also find out how they are trained. Children find this park simply spectacular.
Shopping is always more fun on holiday. And all the more so when you can get discounts from 30-70% at the Designer Outlet Soltau. Many well-known brands invite you to browse through their stores that are arranged like a heath village.
Enjoy some fast-paced quad riding at the Quad Circuit in Bispingen. The sand track is ideal for fun and action pure.