Anno 1433 hotel in Lüneburg
©
Tobias G. Sommer, Tobias G. Sommer Tel:017218887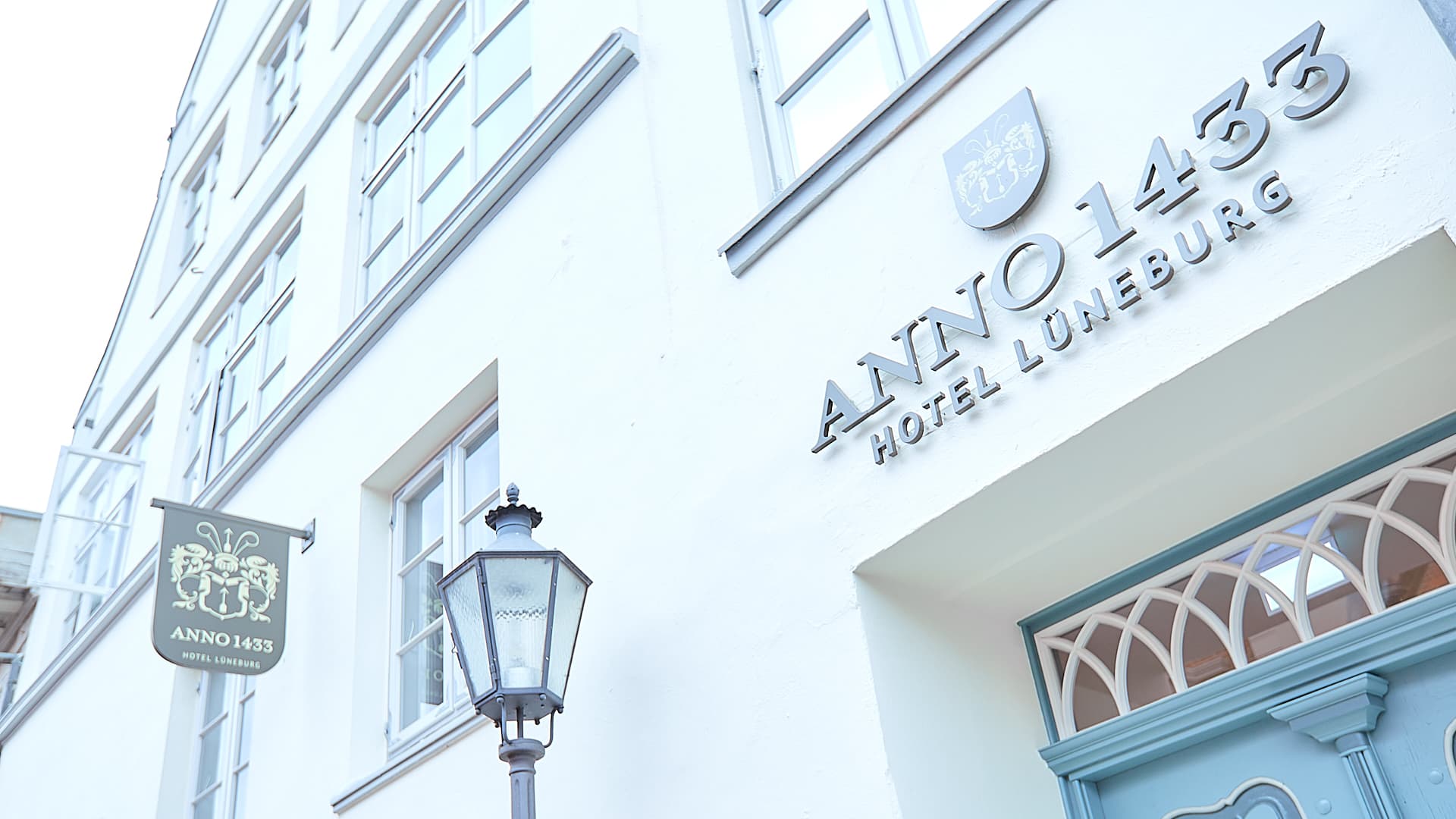 ©
Copyright Tobias G. Sommer Salz&Seide fotografie, Tobias G. Sommer Tel:017218887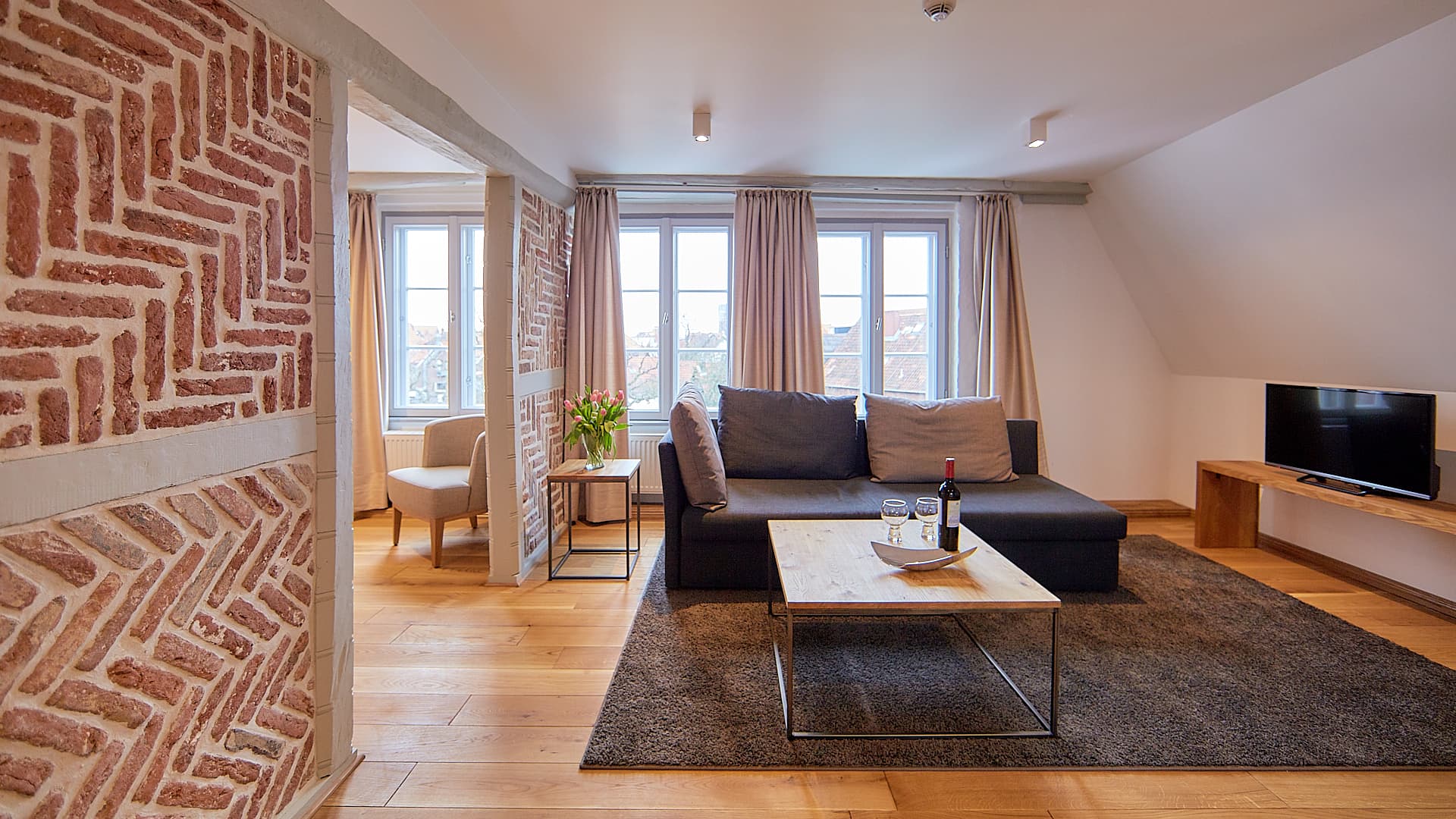 ©
Copyright Tobias G. Sommer Salz&Seide fotografie, Tobias G. Sommer Tel:017218887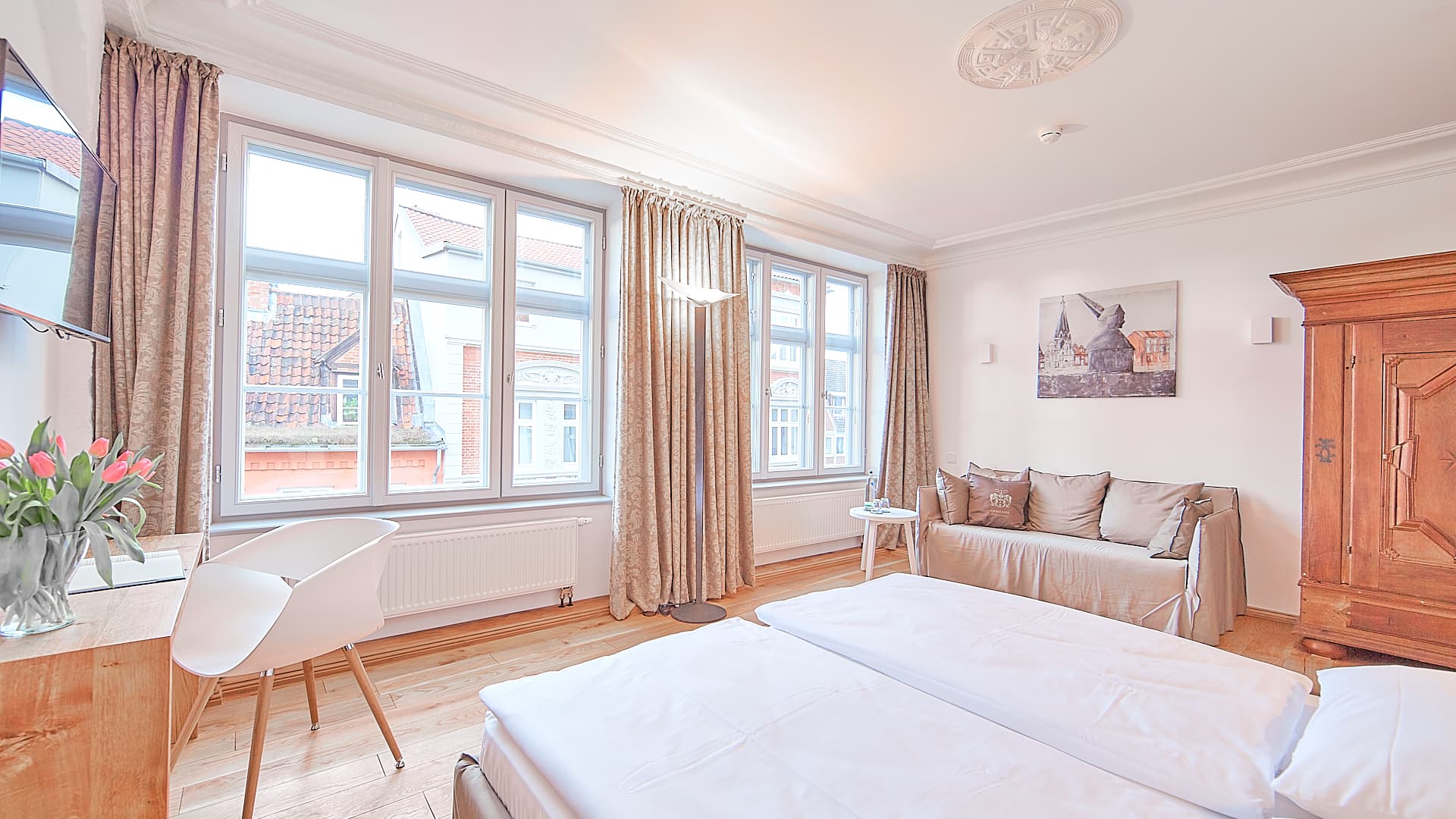 ©
Copyright Tobias G. Sommer Salz&Seide fotografie, Tobias G. Sommer Tel:017218887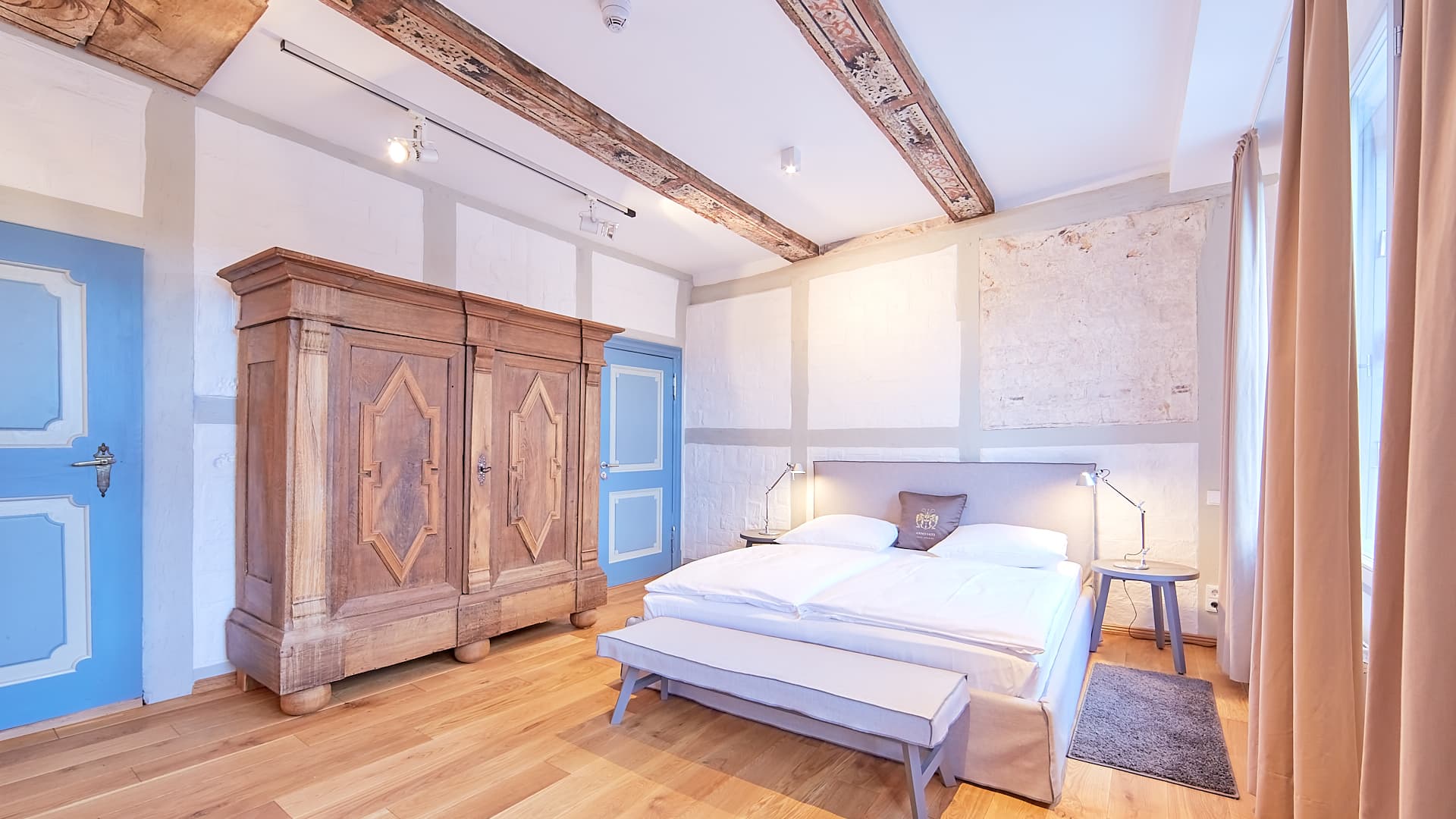 ©
Tobias G. Sommer, Tobias G. Sommer Tel:017218887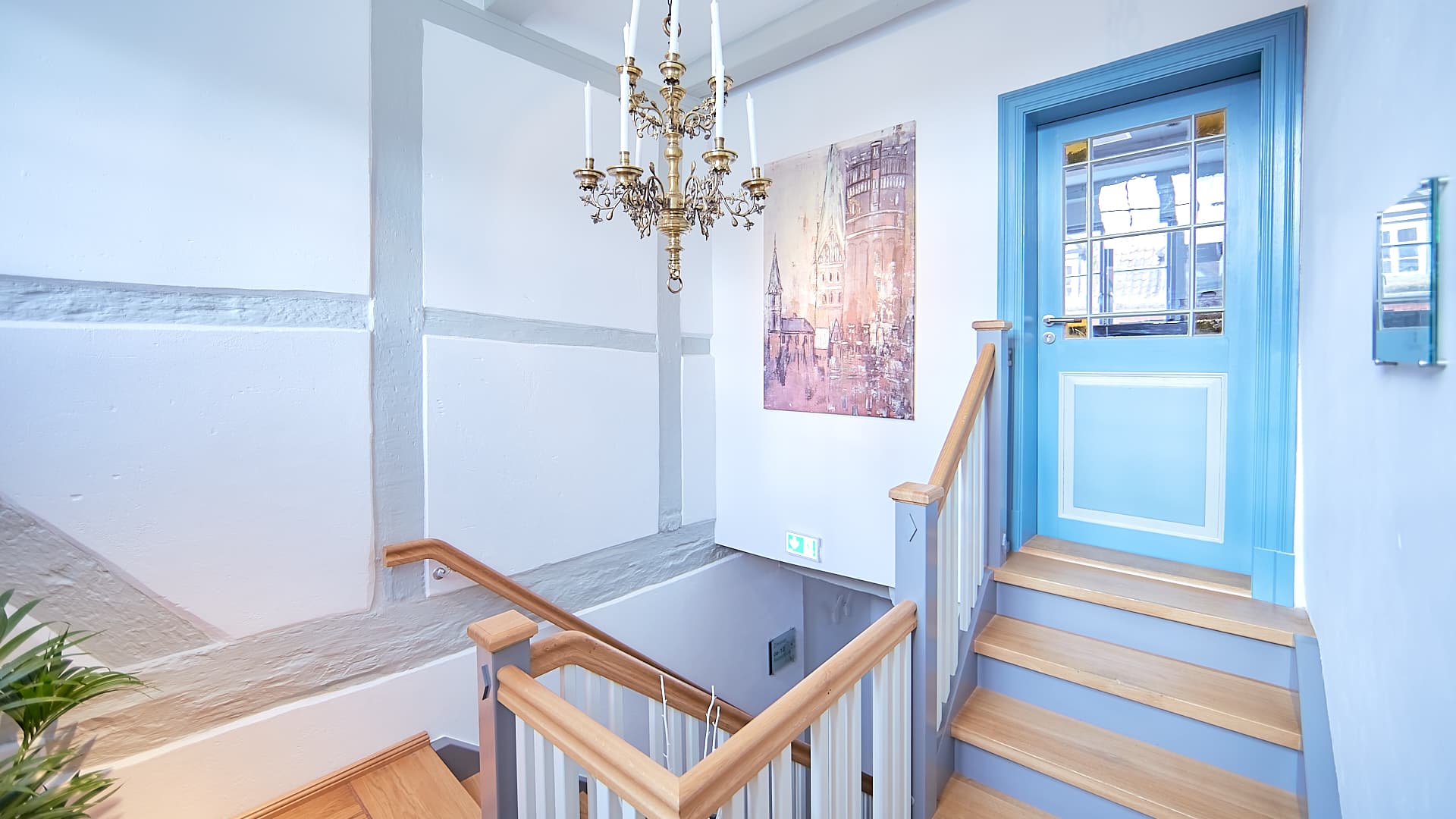 ©
Copyright Tobias G. Sommer Salz&Seide fotografie, Tobias G. Sommer Tel:017218887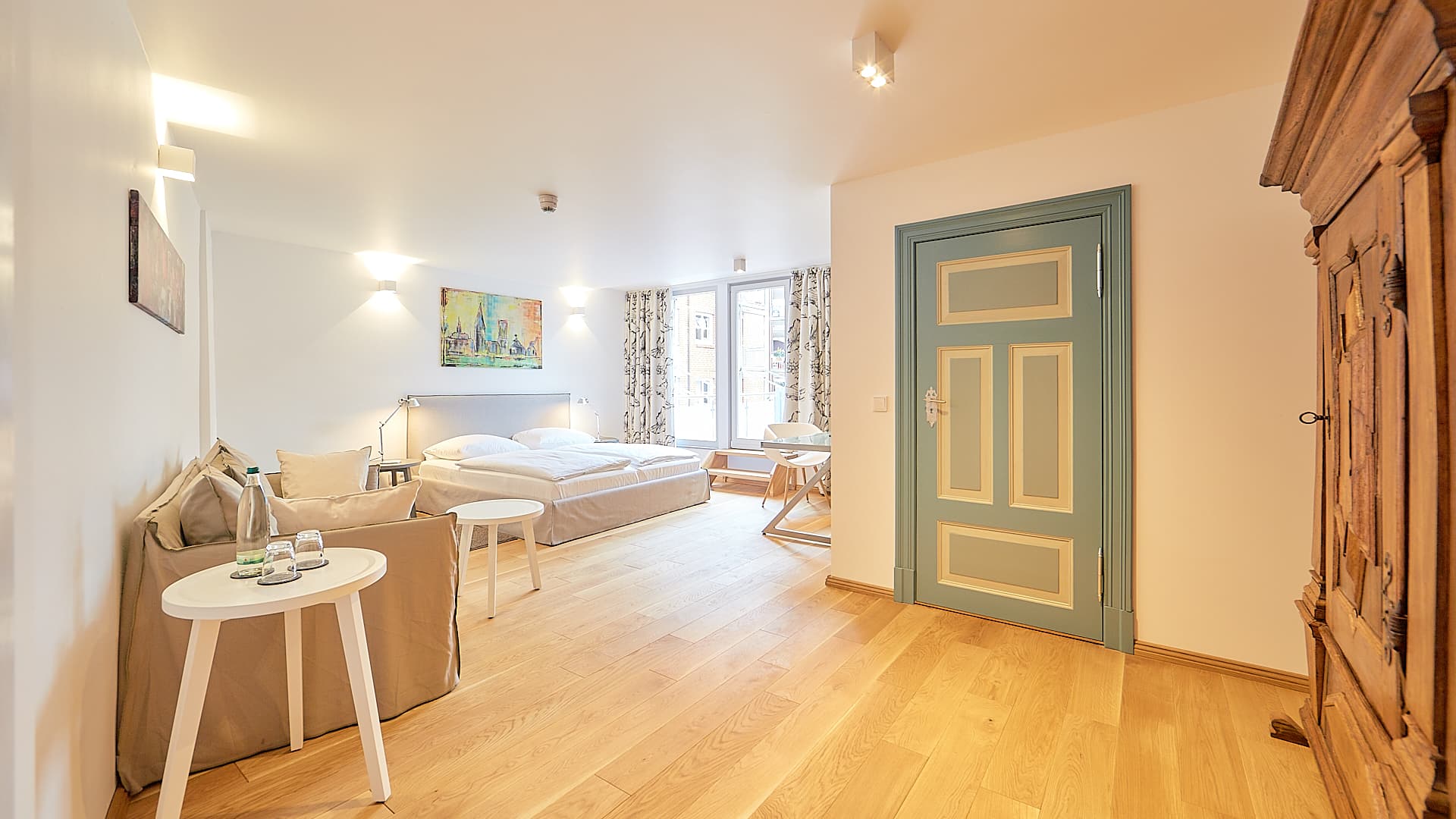 ©
Copyright Tobias G. Sommer Salz&Seide fotografie, Tobias G. Sommer Tel:017218887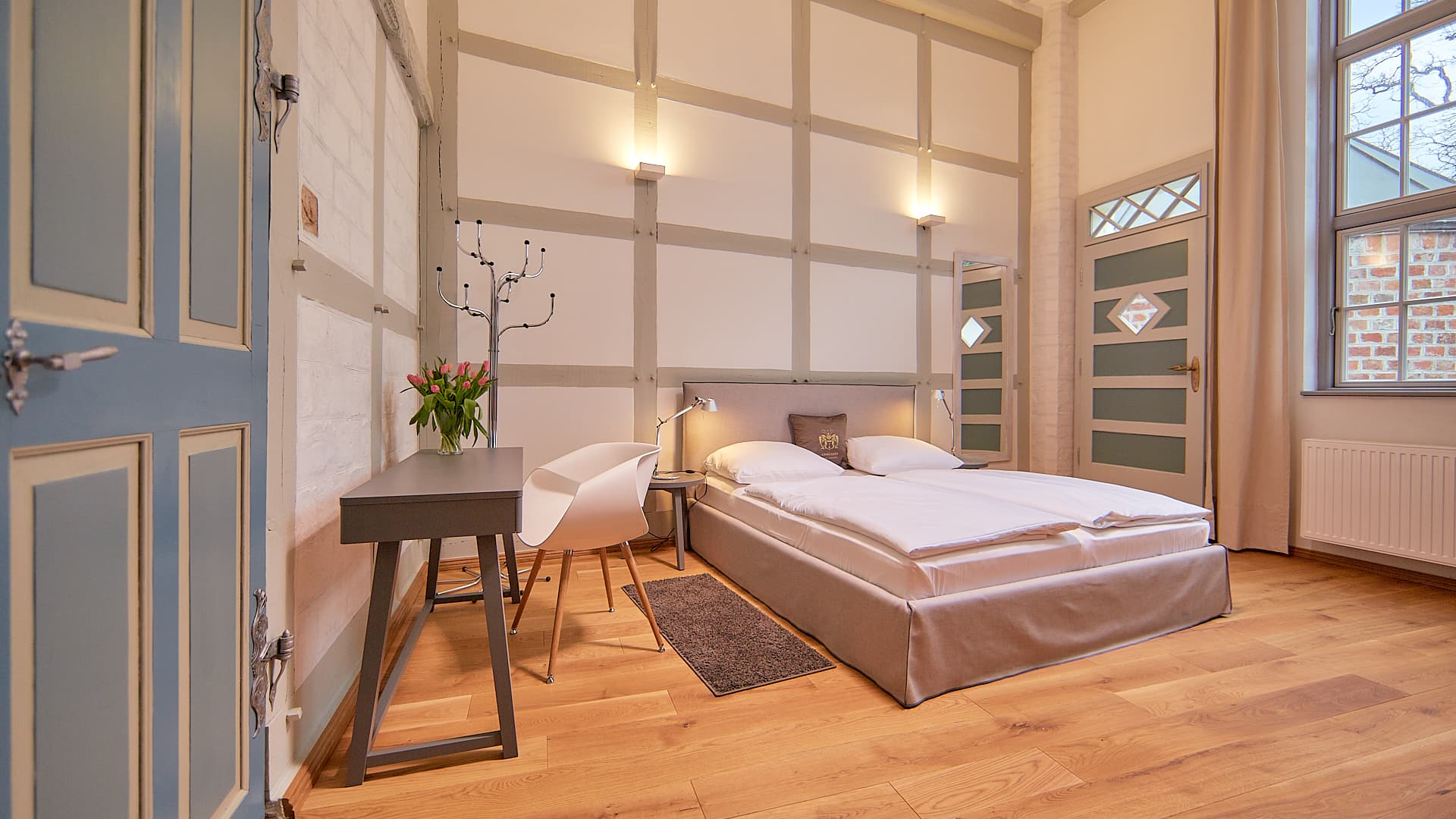 ©
Copyright Tobias G. Sommer Salz&Seide fotografie, Tobias G. Sommer Tel:017218887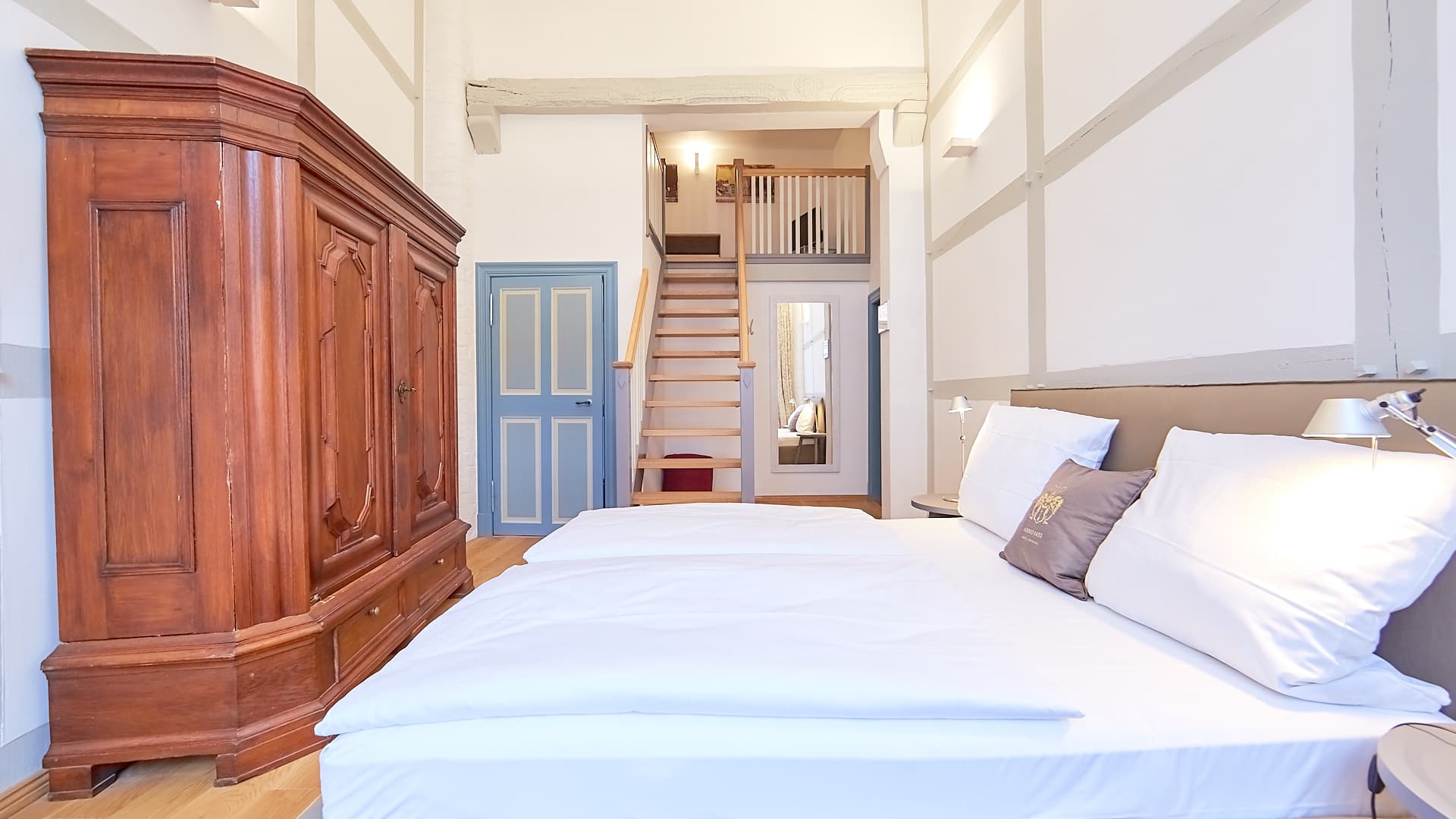 ©
Copyright Tobias G. Sommer Salz&Seide fotografie, Tobias G. Sommer Tel:017218887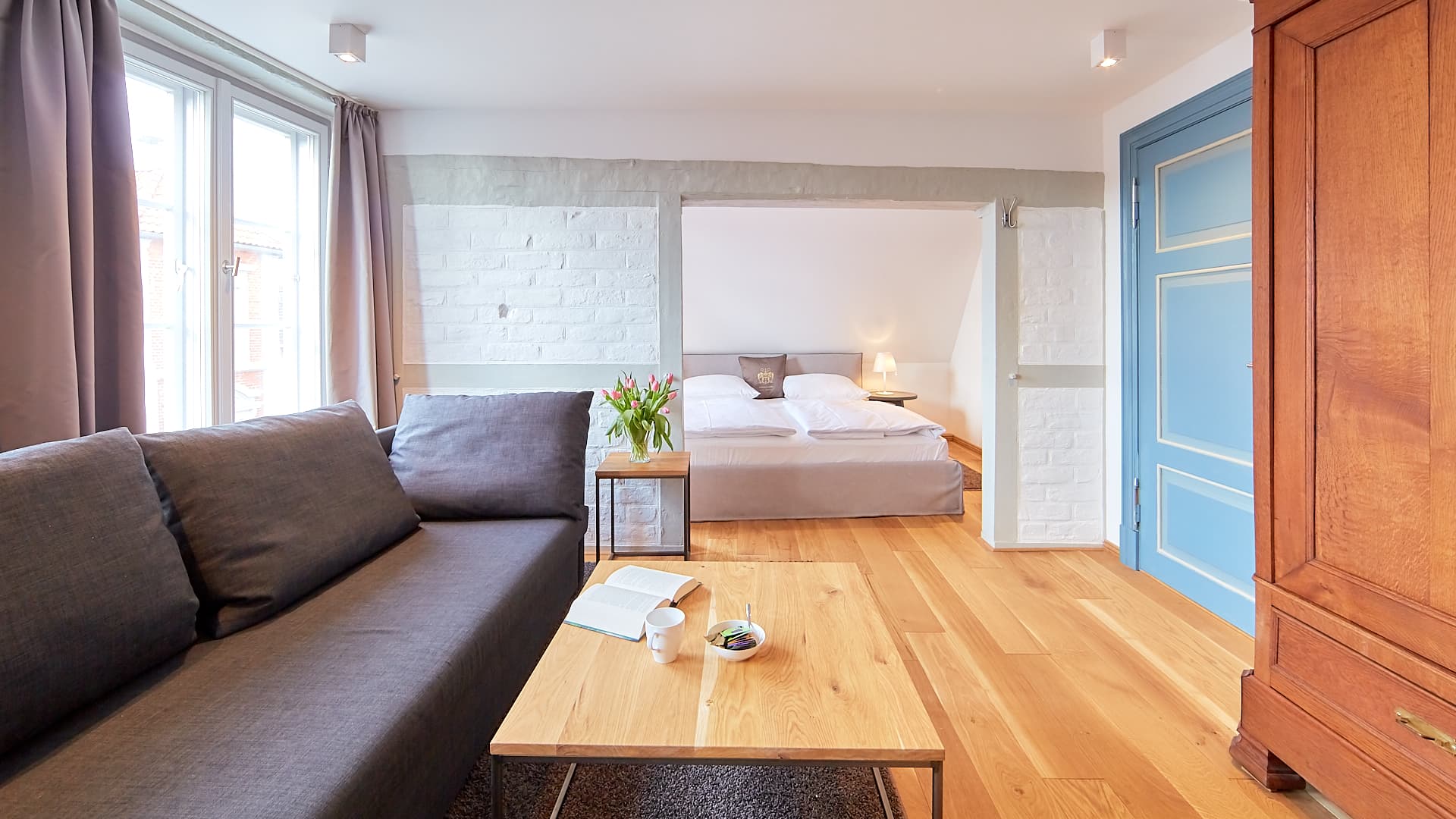 The lovingly restored Hotel Anno 1433 in the centre of the bautiful hanseatic city of Lüneburg offers you a stay in a unique historical ambience combined with modern comfort, without having to renounce the factor of cosiness.
Located on the edge of the shopping centre and only a few minutes' walk from many of Lüneburg's sights, Anno 1433 is particularly suitable for guests who want to explore Lüneburg on foot.
Location
The hotel Anno 1433 is located in the immediate neighbourhood of the historic town hall between the western old town & the centre of Lüneburg's pedestrian zones.
Features
On the ground floor you will find the cosy breakfast room, four bedrooms (three of which have their own terrace) and the entrance to one of our suites. Four further bedrooms are located on the 1st floor of the hotel. The two junior suites and the entrance to our second suite are located on the 1st floor of our hotel.
Each of the rooms or suites is equipped with its own shower bath and WC, historical cabinets, large double bed (1.80m x 2.00m), oak flooring, flat screen TV, hairdryer and designer furniture. Free Wi-Fi is available in the whole house.
Catering
We serve an individual rich breakfast buffet.
Special features
The former patrician house built in 1433 was lovingly renovated and restored over a period of 20 months. It opened in November 2016 as a family-run hotel with twelve spacious rooms, including two suites and two junior suites.
We are looking forward to your visit! - The team of the Hotel Anno 1433