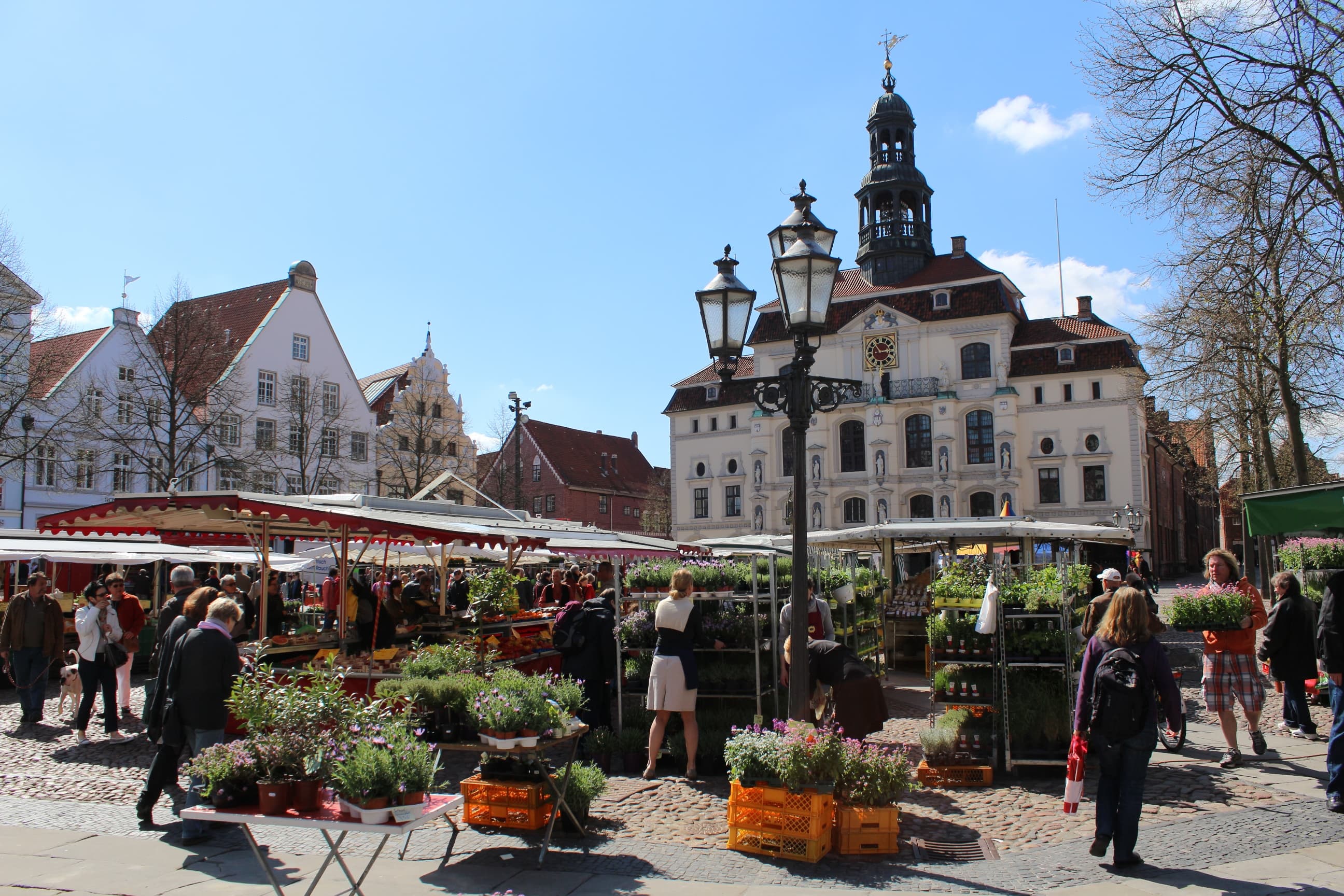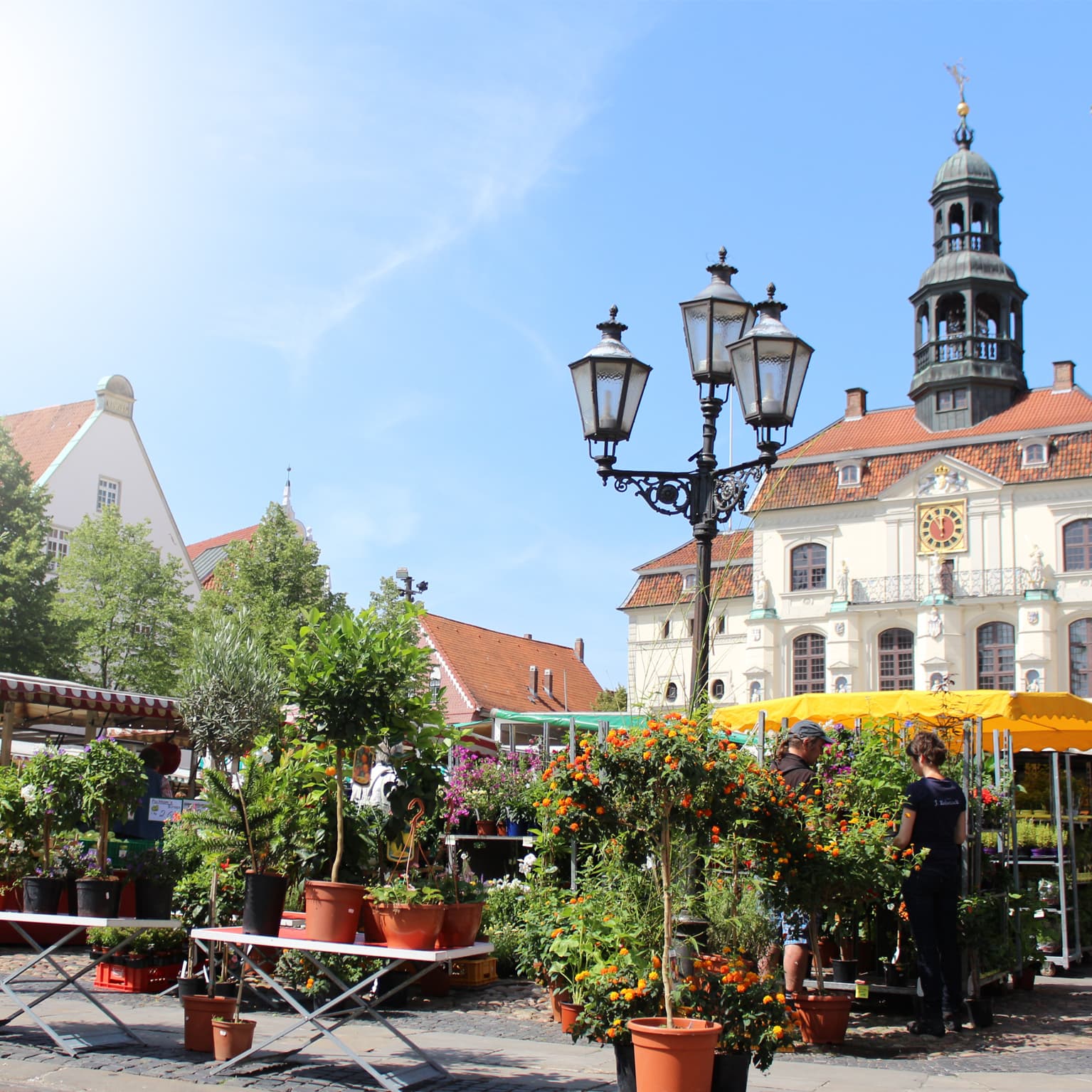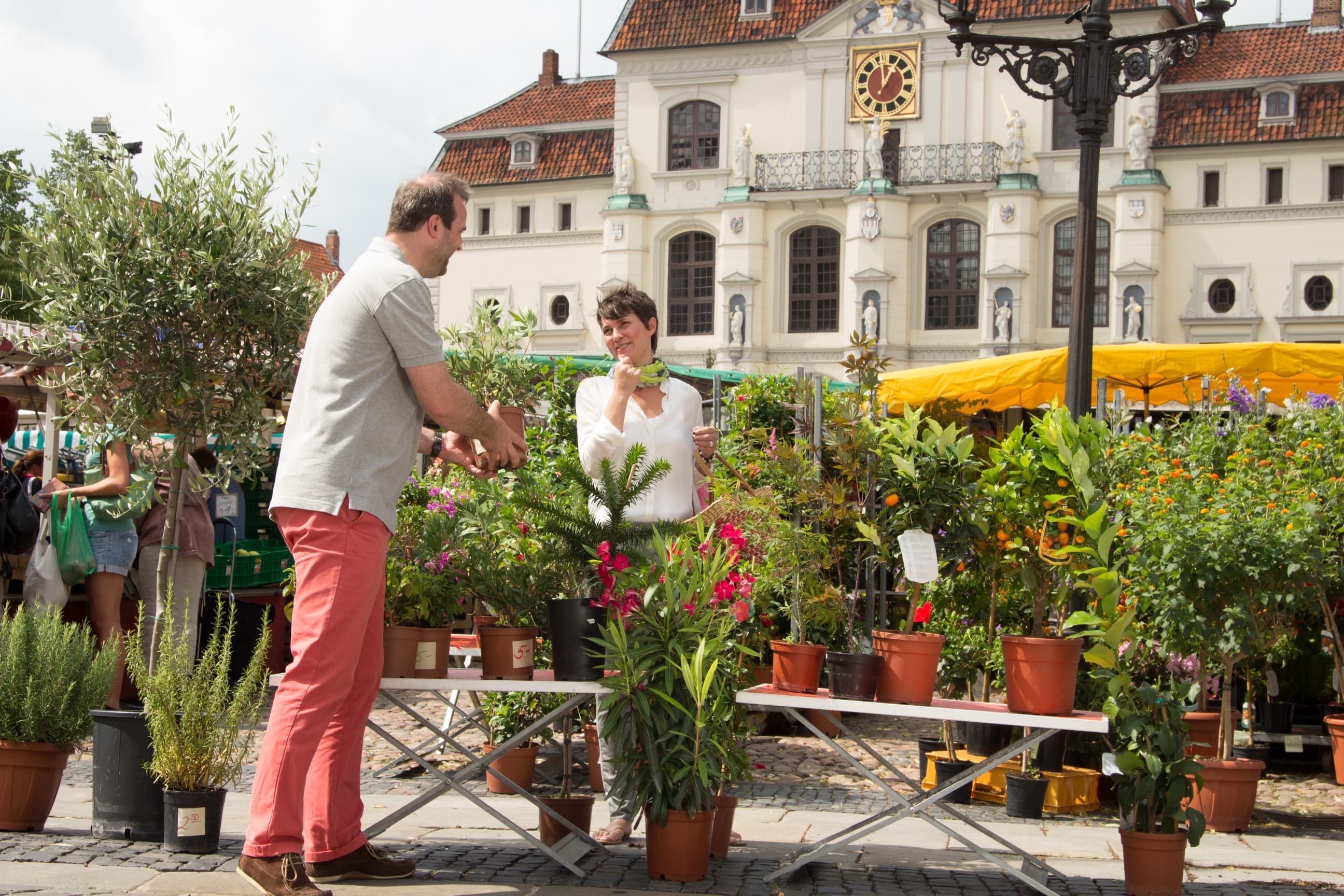 The weekly market is a fixture of Lüneburg town life. It takes
place twice a week - Wednesdays and Saturdays from 7am to 1pm.
Lüneburg market offer fresh fruit and vegetables, flowers, cheese,
fish and sausage, as well as many other fresh regional products on the market
square in front of the historic
Town Hall. The unique atmosphere of a Lüneburg market day is definitely
worth a visit.
Combine the visit of the market with the other
attractions of Lüneburg.