©
MARKUS TIEMANN, MARKUS TIEMANN LUENEBURG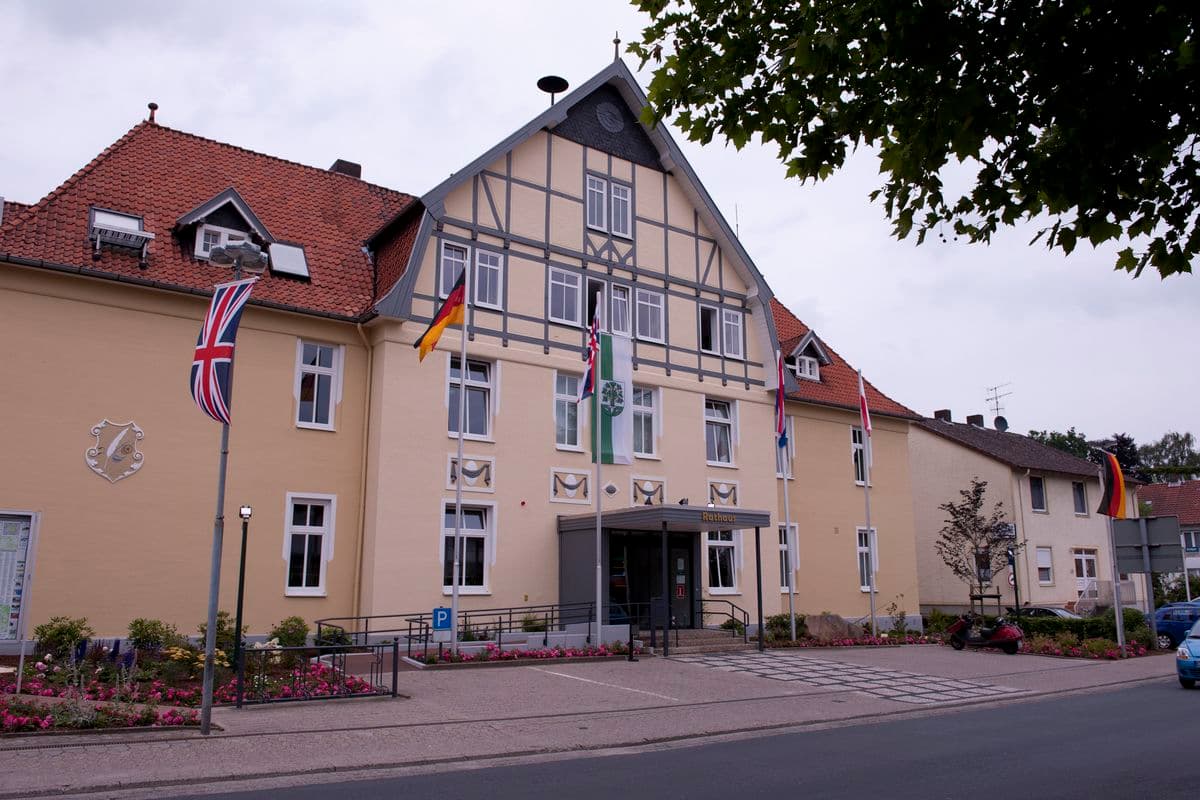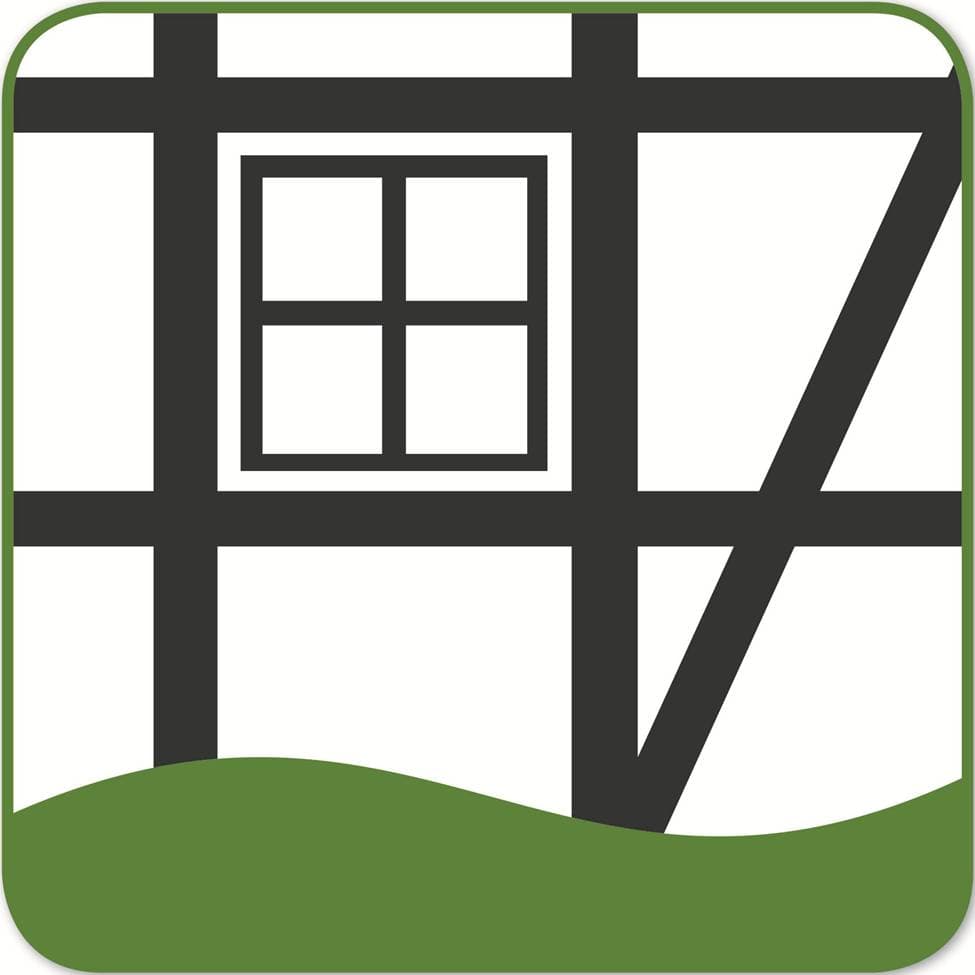 ©
MARKUS TIEMANN, MARKUS TIEMANN LUENEBURG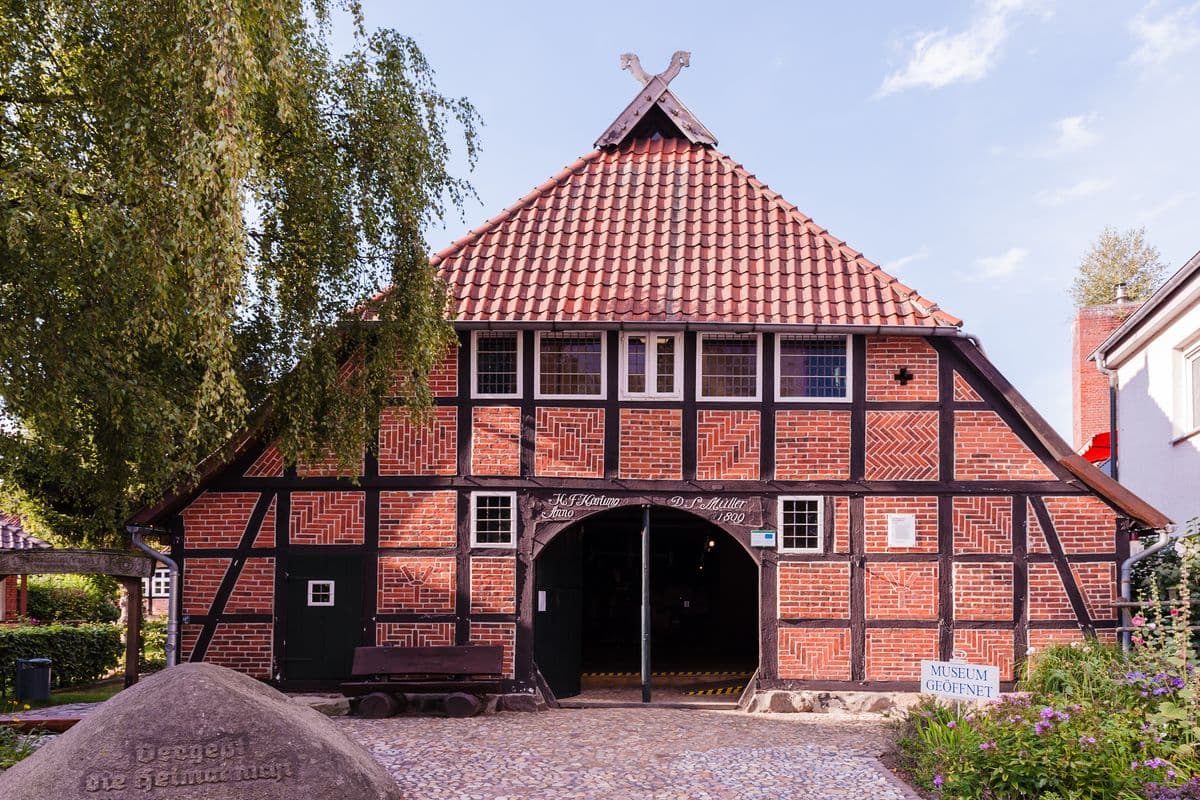 ©
MARKUS TIEMANN, MARKUS TIEMANN LUENEBURG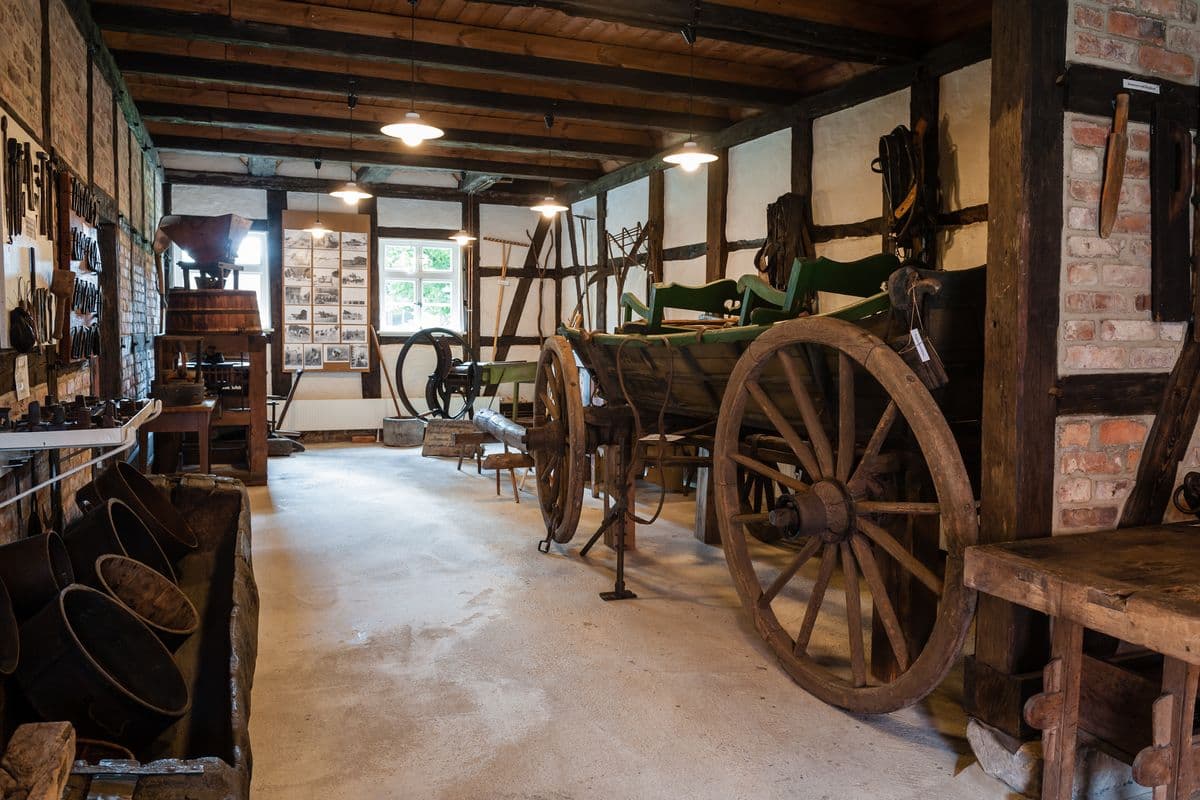 ©
MARKUS TIEMANN, MARKUS TIEMANN LUENEBURG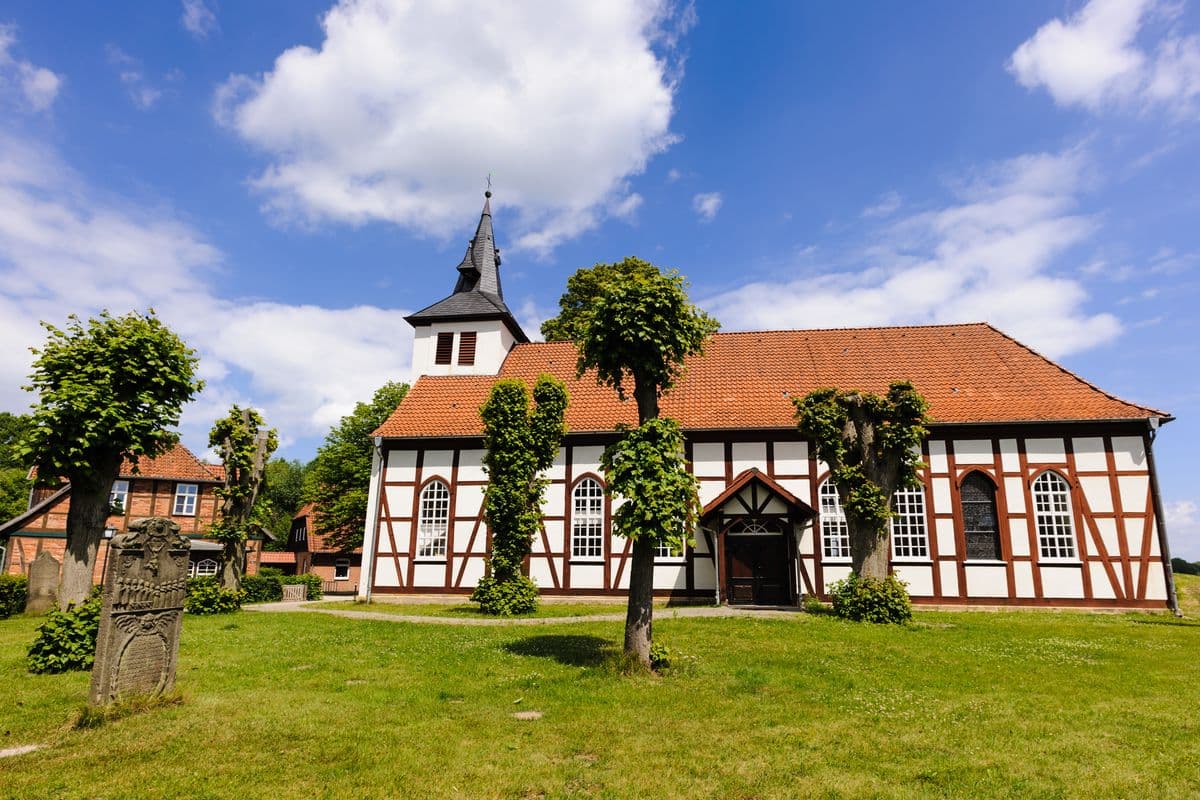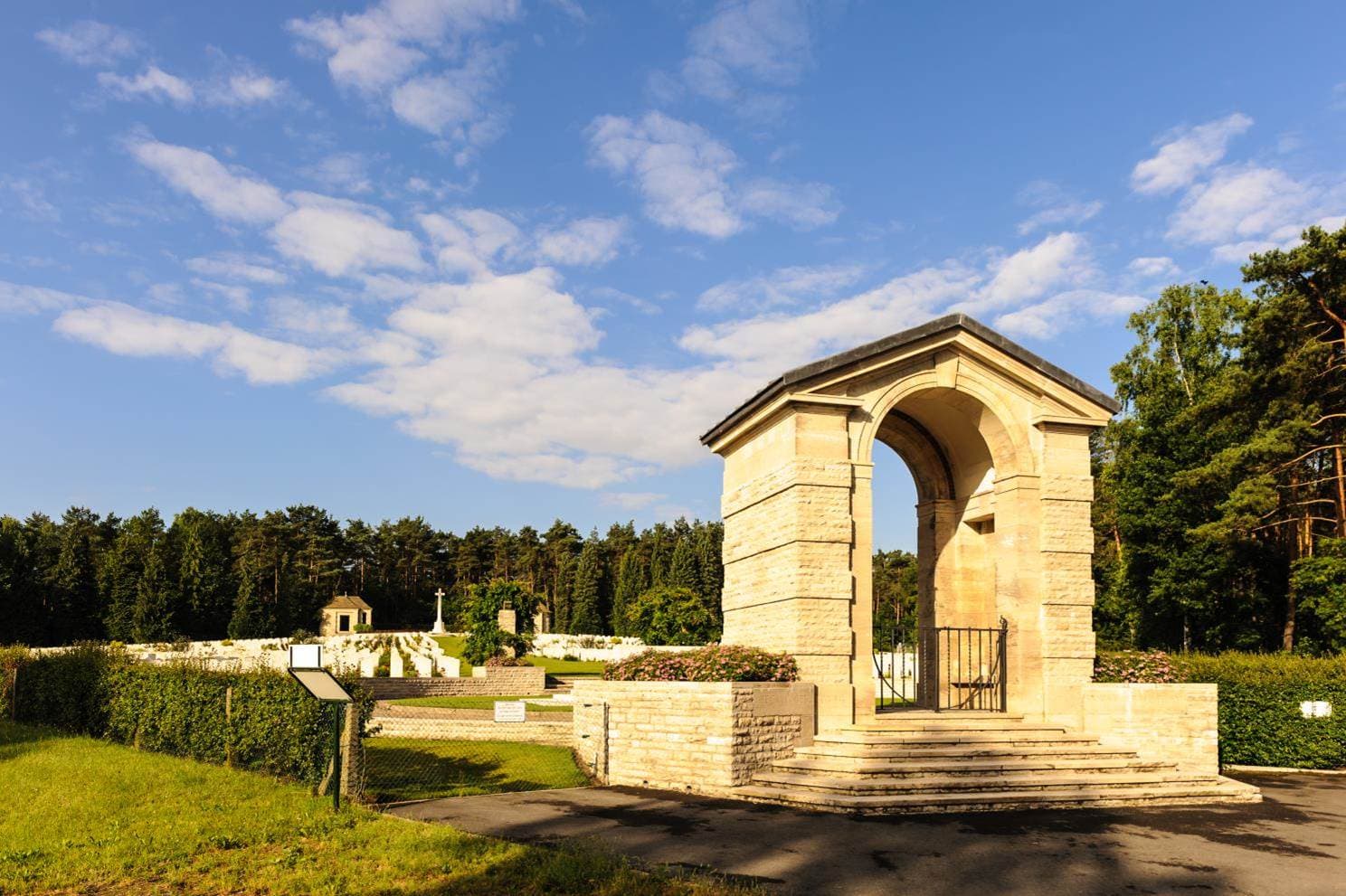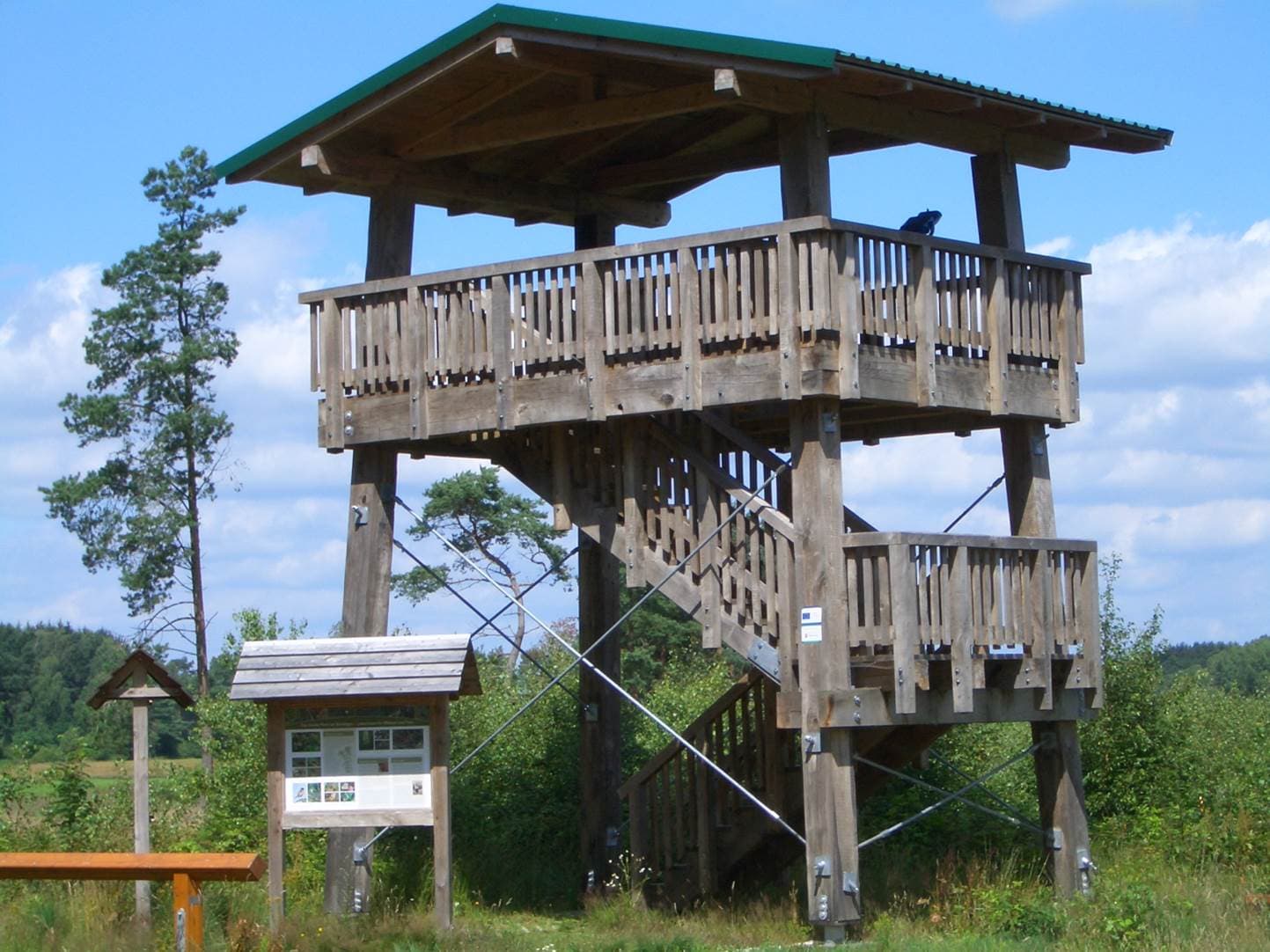 The 54 km long tour takes you through picturesque heath villages, forests and moorland. Along the way you will discover fields with burial mounds, farms and manor houses as well as small but very special museums. The Bergen-Belsen Memorial stands as a memorial and witness to recent history, reminiscent of the crimes of National Socialism.
Special features of the tour
Bergen - vibrant small town in the Südheide
Midway between Soltau and Celle, Bergen welcomes you at the edge of Suedheide Nature Park. The tourist information office is located next to the town hall in the registry office building. It is open Mondays to Fridays from 10 a.m. to 1 p.m. and on Tuesday and Thursdays from 3 to 5 p.m. The vibrant town offers you a central entry point into the surrounding countryside with its picturesque heath villages and a very well-developed network of cycle paths and agricultural roads.
Remarkable finds from Bronze Age burial mounds in and around Bergen testify that the area had a special meaning more than 3,000 years ago.
Becklingen Moor - foresight with biodiversity
Becklingen Moor began to form 125,000 years ago in a channel created by a melting glacier. Three kilometres wide and 7.5 kilometres long at the time, the moor remained largely untouched by humans until the end of the 18th century. Maps from 1770 show the first pathways and indicate the beginning of peatland use. Until the 1950s, peat was dug for use as fuel. But it was the large-scale drainage of 1964 that made huge parts of the moor disappear. It created fields, meadows and forests, until the southern part of the moor was declared a nature reserve in 1985. Measures to rewet the moor in this area began in 2006. Many rare plants and animals – such as cotton grass or white-tailed eagles - feel at home here. The viewing platform provides a fascinating view.
Memorial Bergen-Belsen - Remembrance of concentration camp victims
The Bergen-Belsen International Memorial commemorates the deaths of more than 70,000 people who were killed here between 1941 and 1945. The permanent exhibition, which is open daily, features original artefacts, photos and numerous video interviews with survivors. In addition, special exhibitions, a library and remains of the camp are also open to visitors. The wide range of educational offers includes guided tours, seminars, projects with contemporary witnesses, youth work camps and international encounters.
The camp was initially used as a labour camp and, from 1943, as a concentration camp. When it was liberated on April 15, 1945, British soldiers found thousands of unburied corpses and tens of thousands of terminally ill people. Up to 12,000 Shoah survivors lived temporarily in Bergen-Belsen in a camp for so-called displaced persons until 1950.
Route profile: mainly paved agricultural roads and cycle paths, sections on traffic calmed district roads and paved paths.
Signposting: marked from start to finish with the pictogram shown below
Recommended bike: touring bike
Starting point: car park behind the town hall Bergen, Deichend 3-7, 29303 Bergen
Coordinates: N: 52.810611, E: 9.963035
Additional Information:
Tourist Information Bergen
Deichend 3, 29303 Bergen, Tel. 05051 47964
info@bergen-online.de
www.bergen-urlaub.de