Mueden (Oertze): St. Laurentius Church
©
MARKUS TIEMANN, Lüneburger Heide GmbH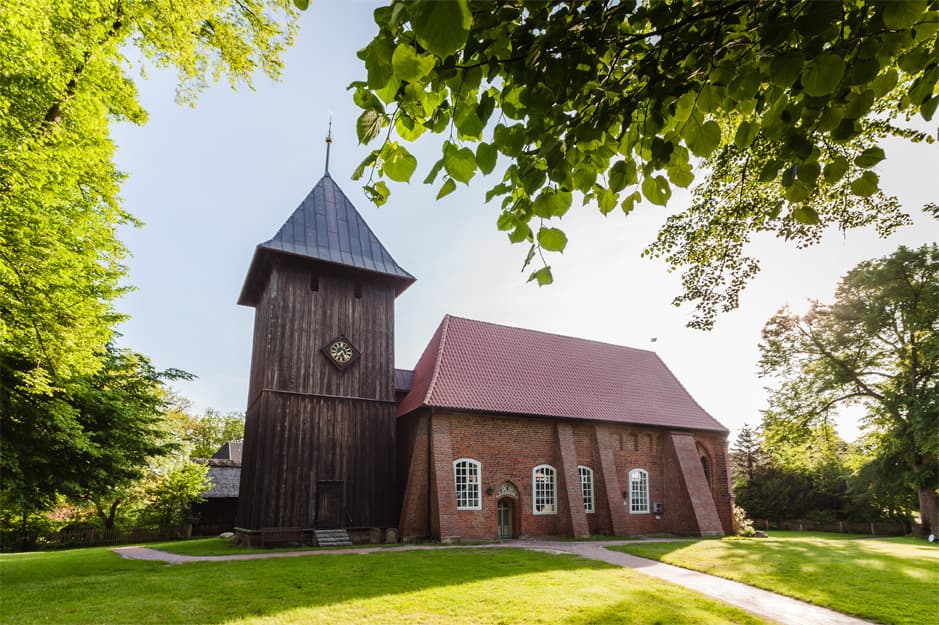 ©
MARKUS TIEMANN, MARKUS TIEMANN LUENEBURG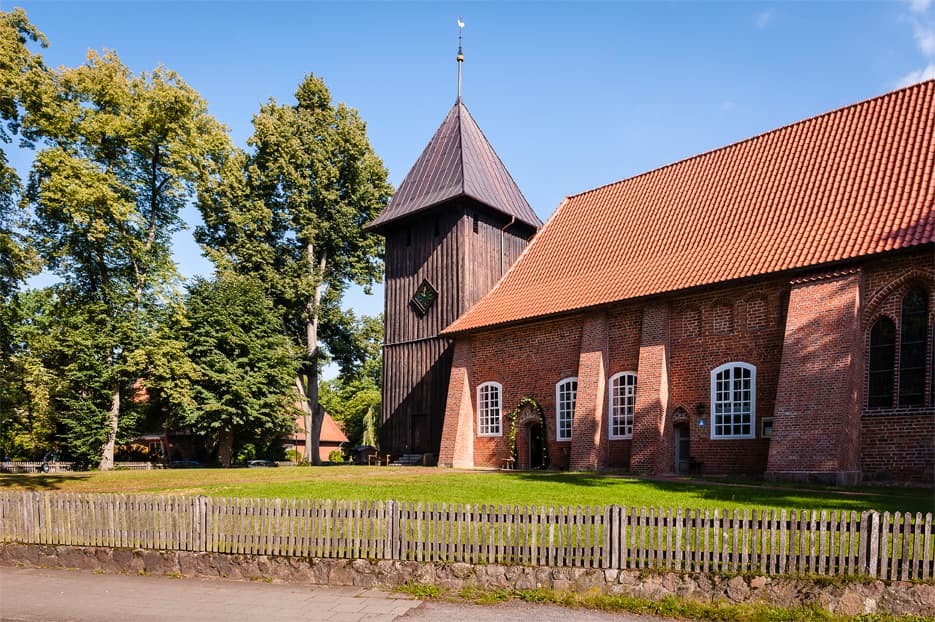 ©
MARKUS TIEMANN, MARKUS TIEMANN LUENEBURG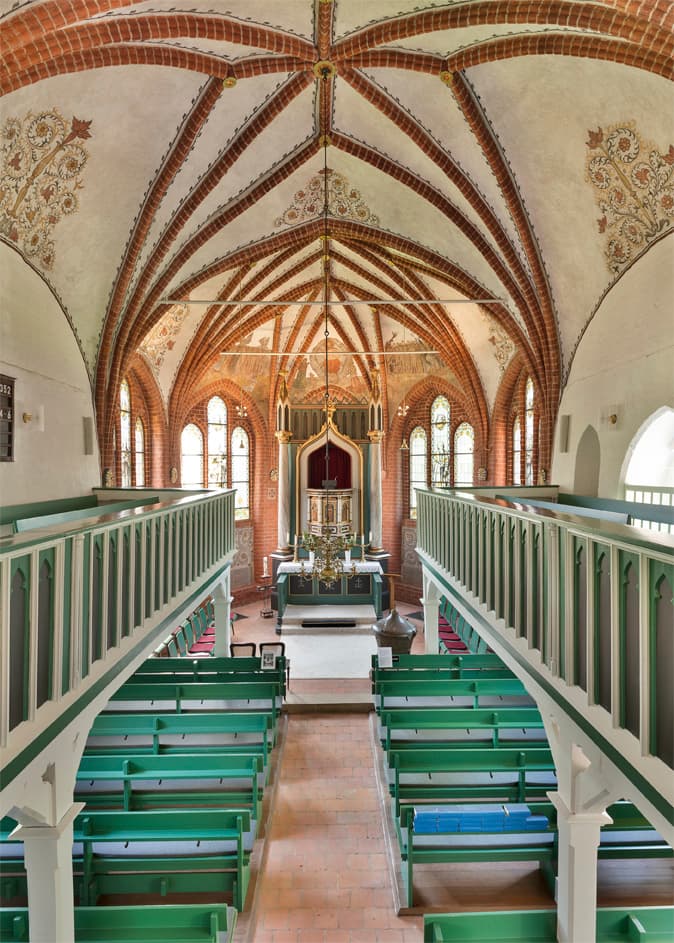 ©
MARKUS TIEMANN, MARKUS TIEMANN LUENEBURG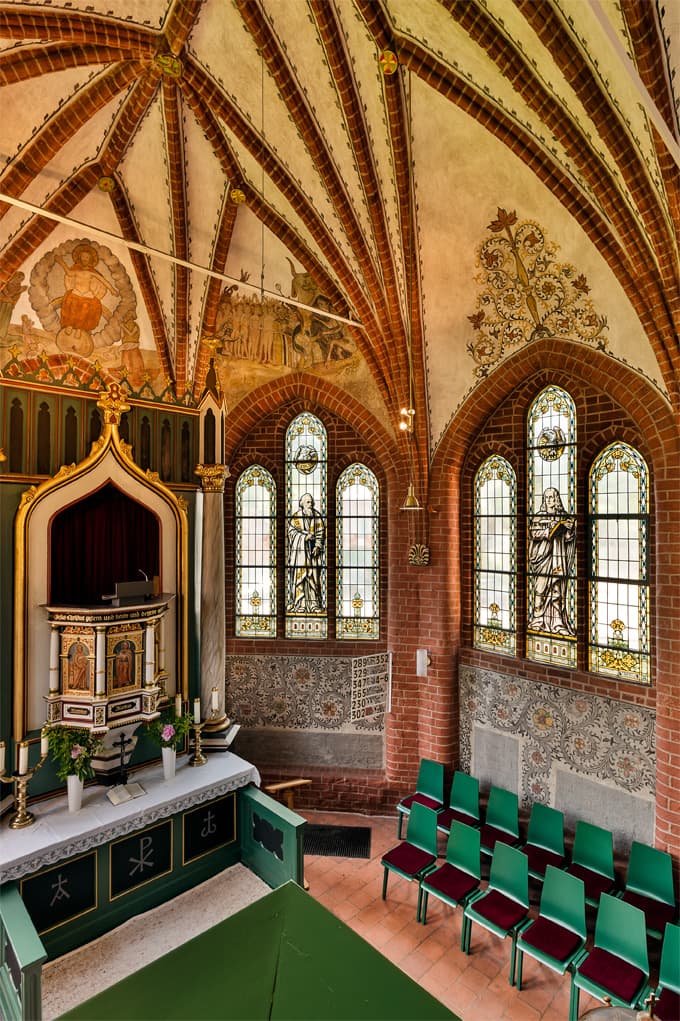 ©
MARKUS TIEMANN, MARKUS TIEMANN LUENEBURG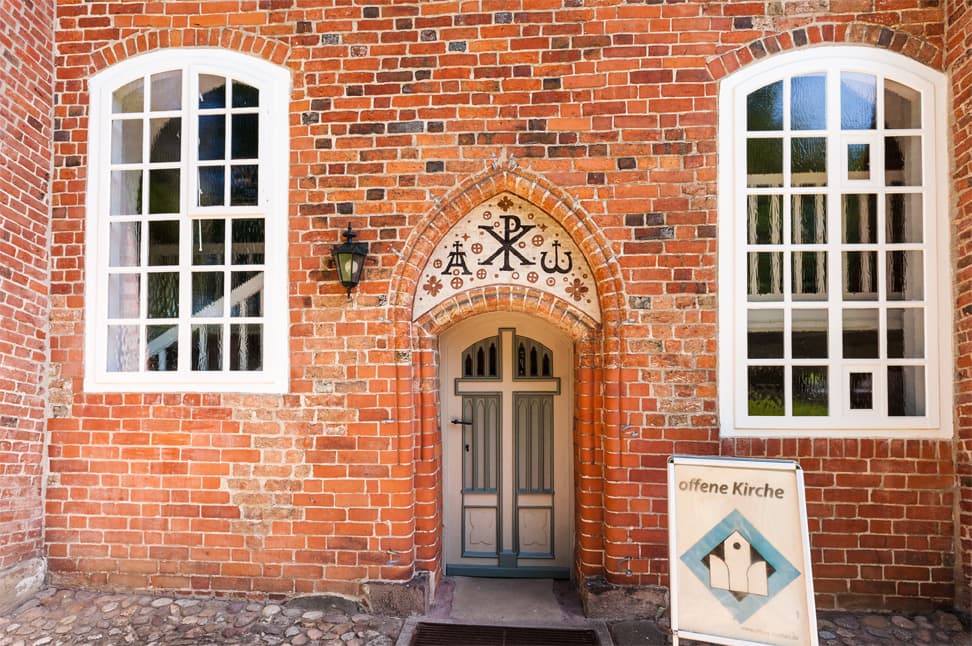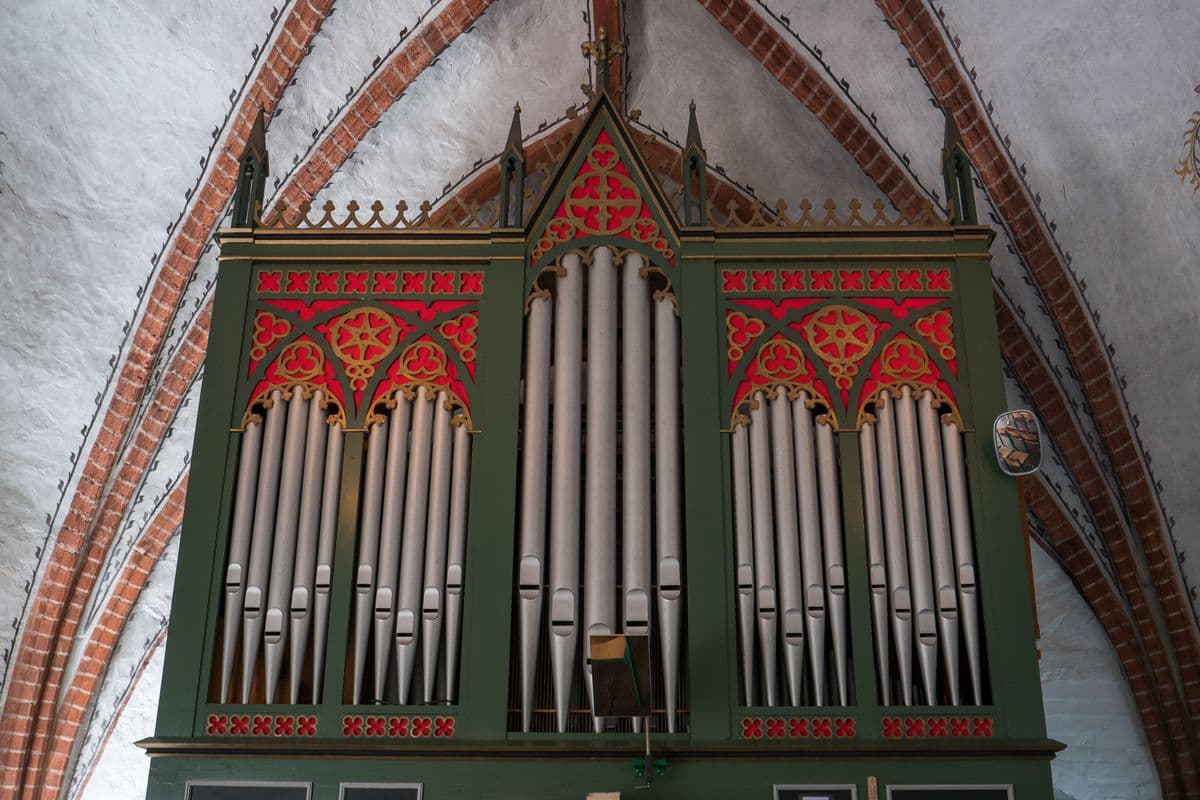 Welcome to our beautiful old church in Mueden!
You will simply feel it when you walk in: this is not a museum, but a parish church lovingly maintained and intensively used over the centuries to this day. Many structural interventions have changed its appearance over and over again. Some can be explained by passing fashions, but more often it was about structural safety measures or greater space requirements. However, it has retained its charm to this day.
History
As early as 866, a first chapel was built here at the confluence of the rivers Oertze and Wietze in the place of a sacred pagan site dedicated to Thor. According to tradition, a new chapel was built in the same place in 1217 and dedicated to the martyr St. Laurent.
The origins of today's church date back to the 14th century. At that time, a simple rectangular building must have stood here. The former masonry crown and the bearings for the beams are still visible in part on the inside.
The old baptism font made of sandstone (about 1350), which has only found its home in the back of the church after odyssey lasting many years, is a very special feature. The upper part lay on a farm in Gerdehaus for several centuries, where it served as a container for wood ash (needed for washing), until it came to Hanover Museum in 1860. The base, however, remained at the church as a step in front of the bell tower and was unrecognized until 1985.
Features
Gothic painting in the sanctuary (The Last Judgment)
Bronze baptismal font from1473
Old stone baptismal font (about 1350)
There is still much to see and talk about our St. Laurentius Church in Mueden (Oertze)Take a look and participate in a church tour!