Oldendorf (Luhe): Mystical Oldendorfer Totenstatt
©
MARKUS TIEMANN, MARKUS TIEMANN LUENEBURG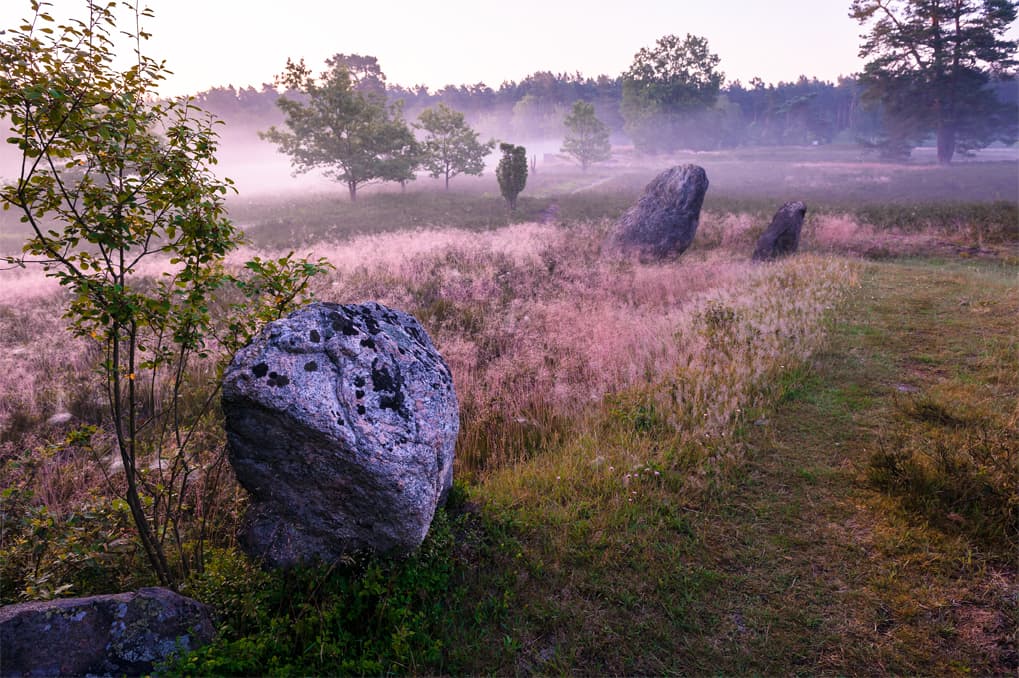 ©
MARKUS TIEMANN, MARKUS TIEMANN LUENEBURG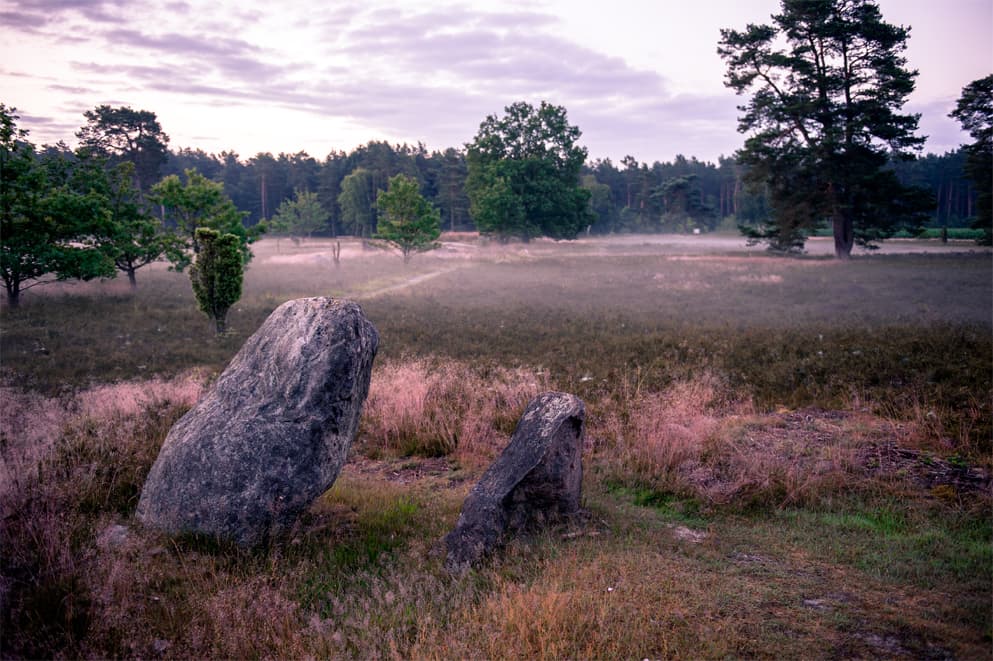 ©
MARKUS TIEMANN, MARKUS TIEMANN LUENEBURG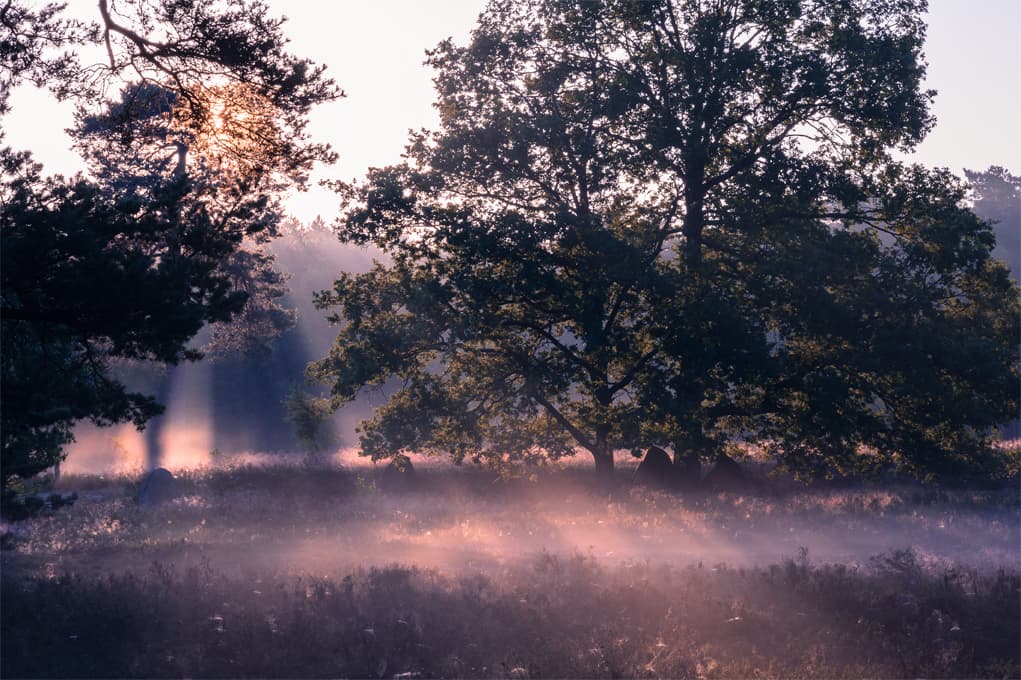 ©
MARKUS TIEMANN, MARKUS TIEMANN LUENEBURG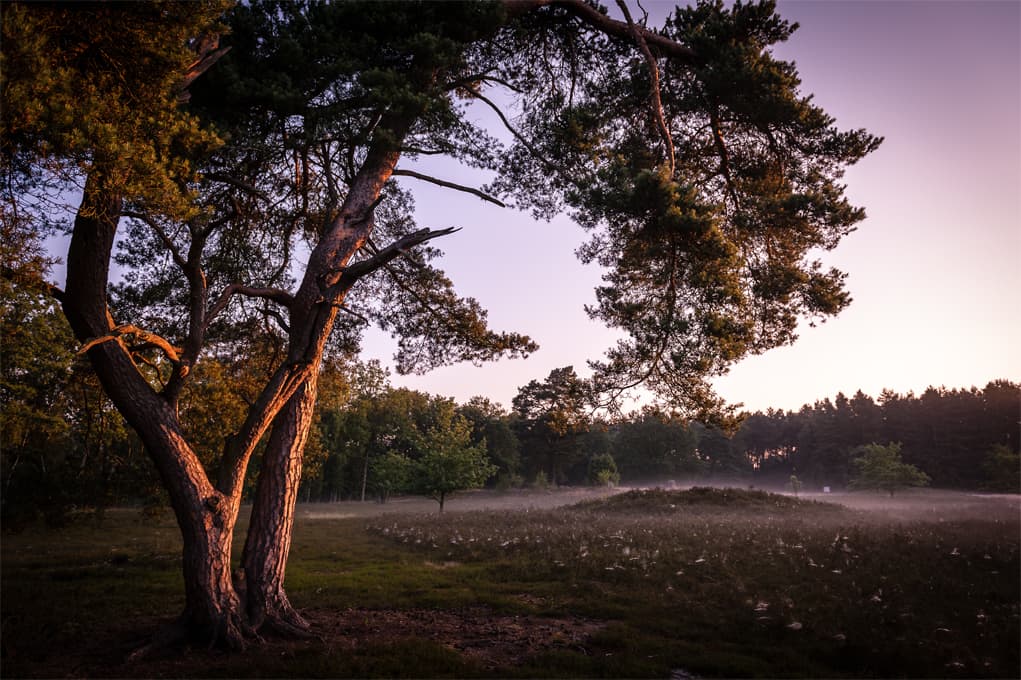 ©
MARKUS TIEMANN, MARKUS TIEMANN LUENEBURG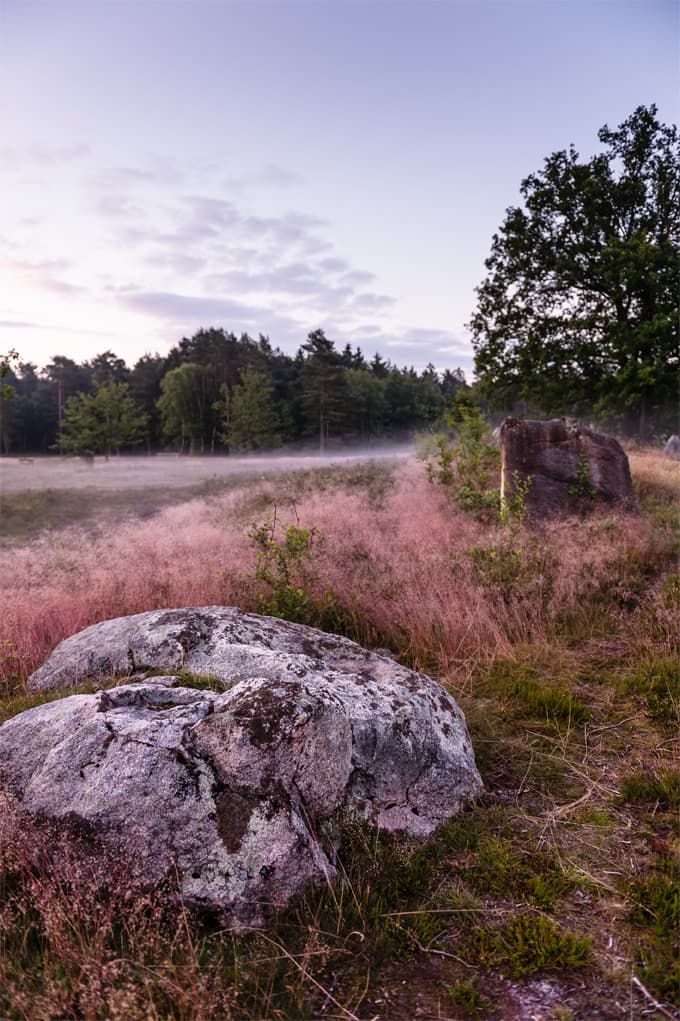 ©
MARKUS TIEMANN, MARKUS TIEMANN LUENEBURG
Oldendorfer Totenstatt is one of the most mystical sites in Lüneburg Heath. Its 4000-year history as a burial ground gives the site a particular atmosphere, especially in the morning mist or during sunsets.
Oldendorfer Totenstatt (located about 1.5 kilometres from the village centre) is one of the most interesting stone burial sites of the Lüneburg District and a must-see for visitors. You should definitely visit this key attraction of Lüneburg Heath.
The burial ground includes sites dating from almost all prehistoric and early historic eras.
The first site plan of Oldendorfer Totenstatt dates from the previous century. It assigned numbers to the graves, a numbering that has been maintained to this day. F Laux, who excavated the burial site, was able to determine a chronological sequence based on the pottery found and the associated construction type of the megalithic tombs. The graves are listed in chronological order as follows:
The oldest grave at Oldendorfer Totenstatt is grave III. This was termed an 'unchambered long barrow' because no stone burial chamber was identified within the 60 m long and 7 m wide earth dam, which is surrounded by erratic boulders. Only when the grave was excavated and soil discolourations were discovered did it become evident that there had been a wooden grave chamber within the structure.
The construction of grave II is very different from that of the other long barrows: the grave chamber lies within an oval-shaped round barrow rather than within a long earth dam. The chamber measured 5.2 x 1.6 m and contained four bays of different sizes. The grave contained two sets of remains: preserved bones could be identified as those of an approximately 50-year old man and an approximately 30-year old woman.
Grave IV is one of the most magnificent megalithic graves of Lüneburg District. It was originally surrounded by around 108 megaliths. The grave chamber contained five bays. It is of particularly interest that this grave and the pottery found in it from the time of the construction mark the end of the megalithic culture in the west of Lüneburg District. The culture persisted for longer in the eastern part of the district.
The burial mounds within and around the Totenstatt date to the late Early Stone Age and the Bronze Age, but most have not (yet) been studied. The same is true for two urn cemeteries from the pre-Roman Iron Age and the time of the migrations, as well as for various sites of the Middle- and Late Stone Age. It seems that people have visited the area of the Totenstatt throughout history.
You can view the finds from the graves of the Totenstatt in the Archäologischen Museum Oldendorf/Luhe (Amelinghausener Str. 16b), where you will also find the permanent exhibition "Wohnungen für die Ewigkeit. 5700 Jahre Oldendorfer Totenstatt" (Dwellings for Eternity: 5700 years of the Oldendorfer Totenstatt).