Wilseder Berg – The heart of the Lüneburg Heath
©
(c) Lueneburger Heide GmbH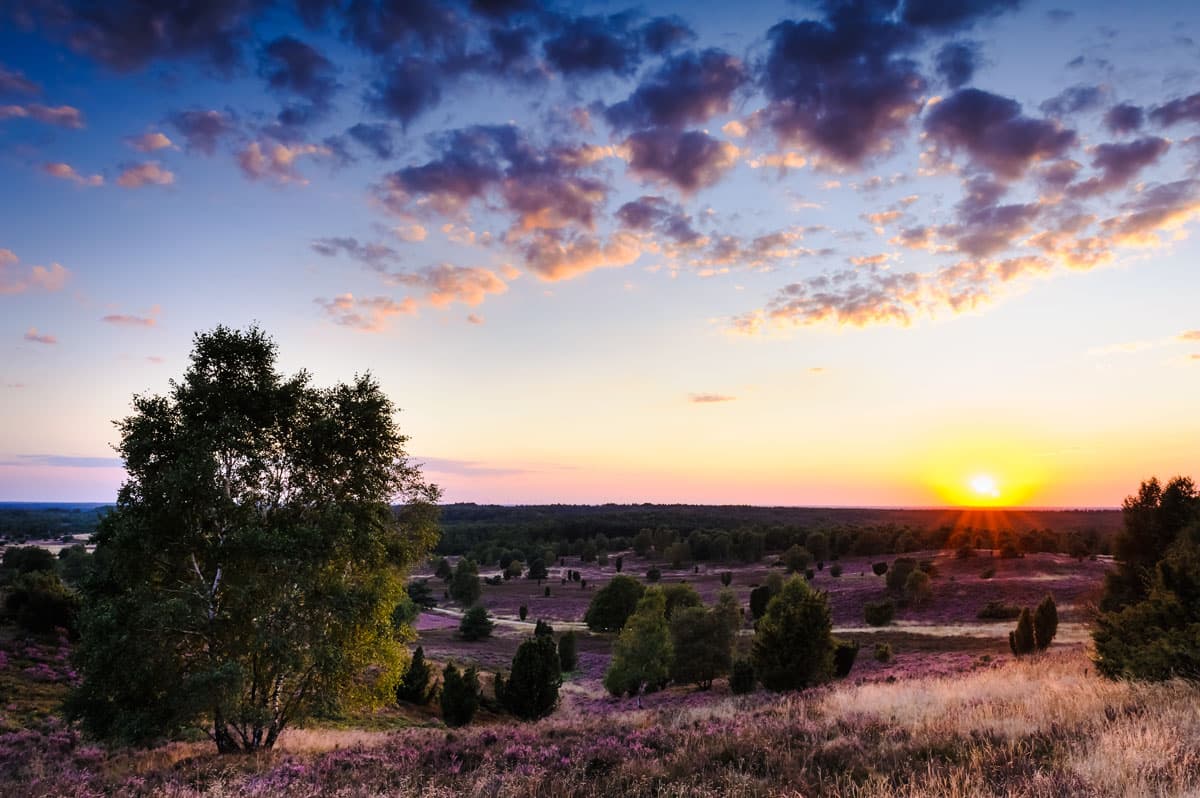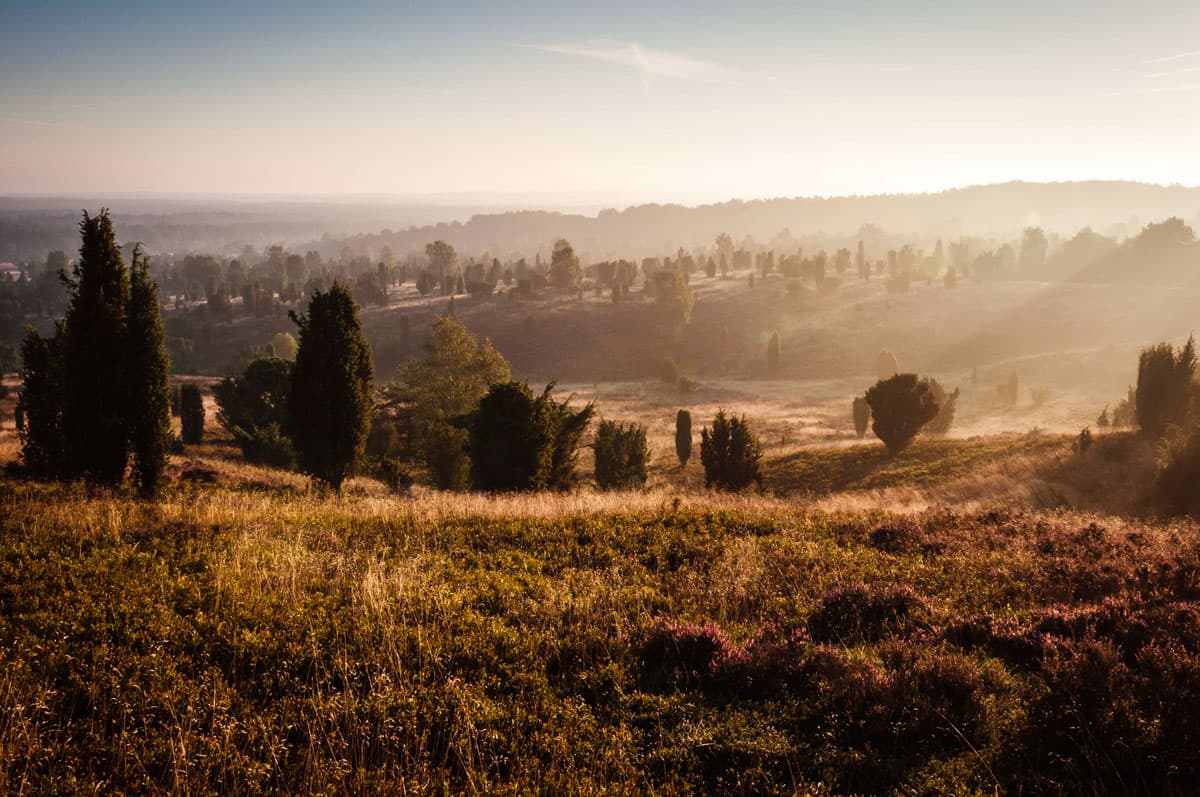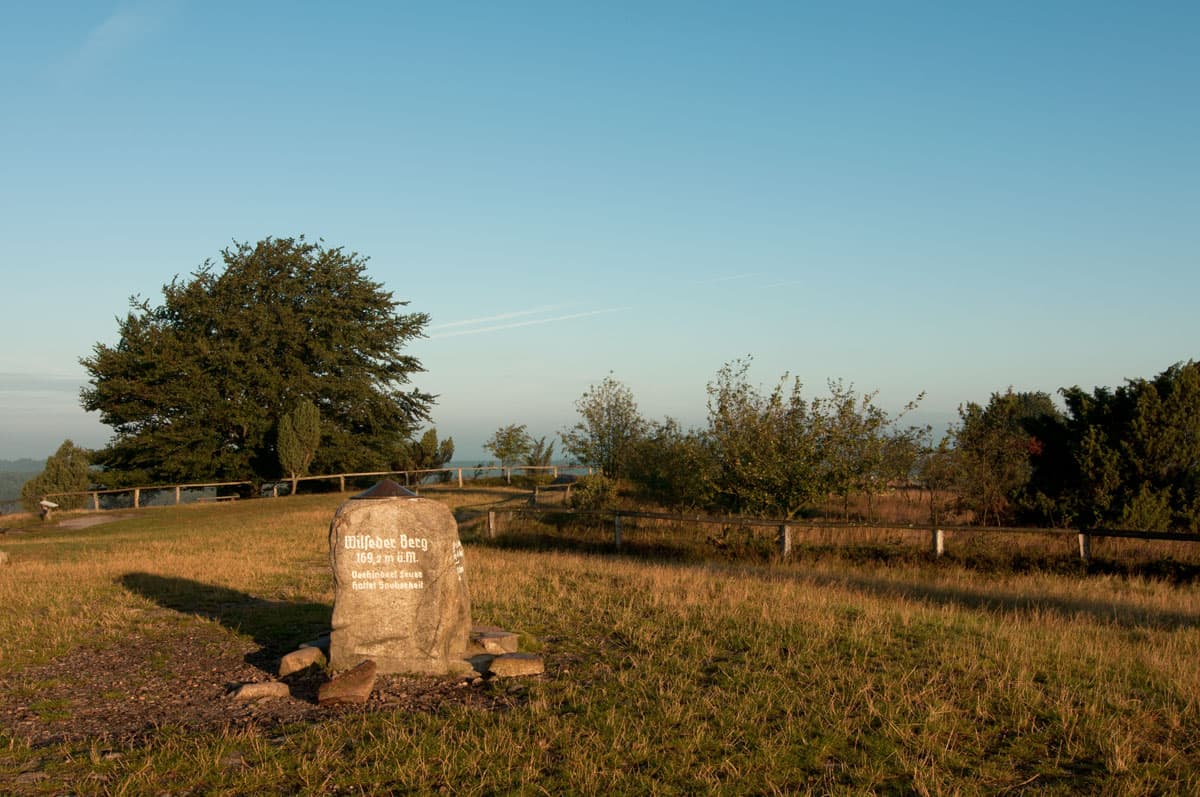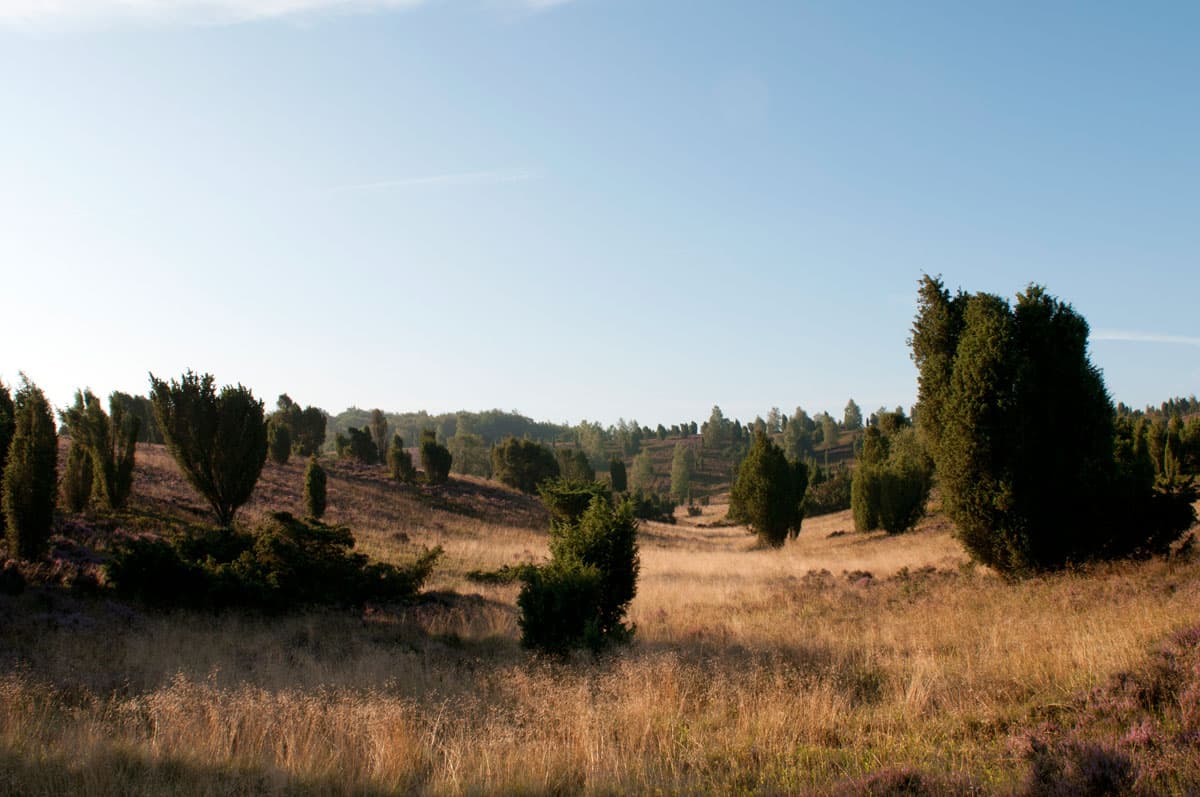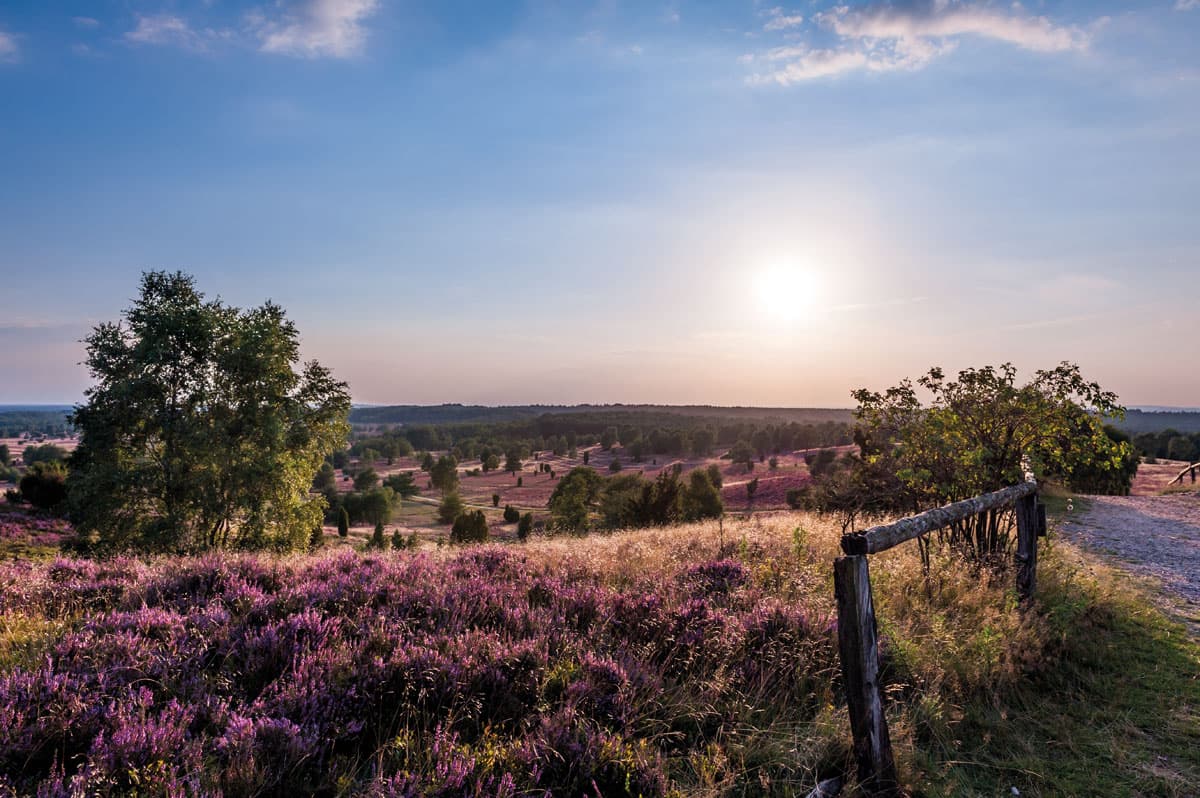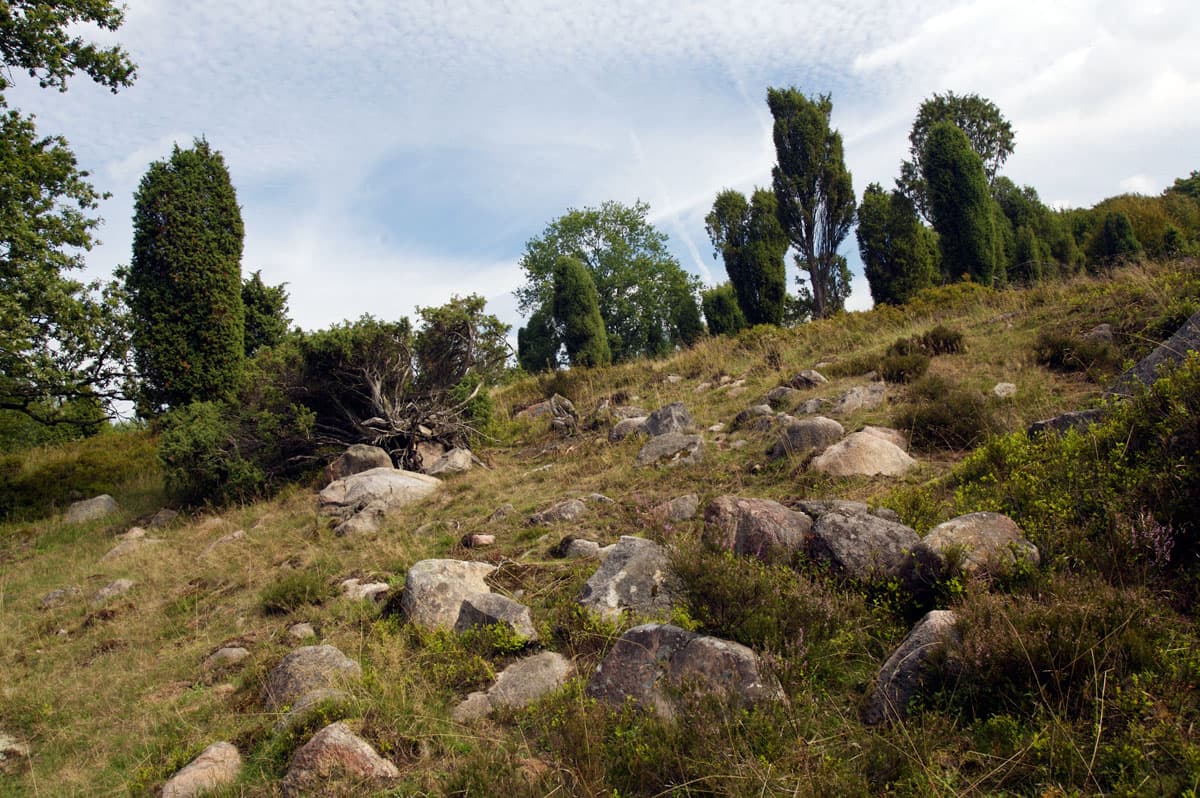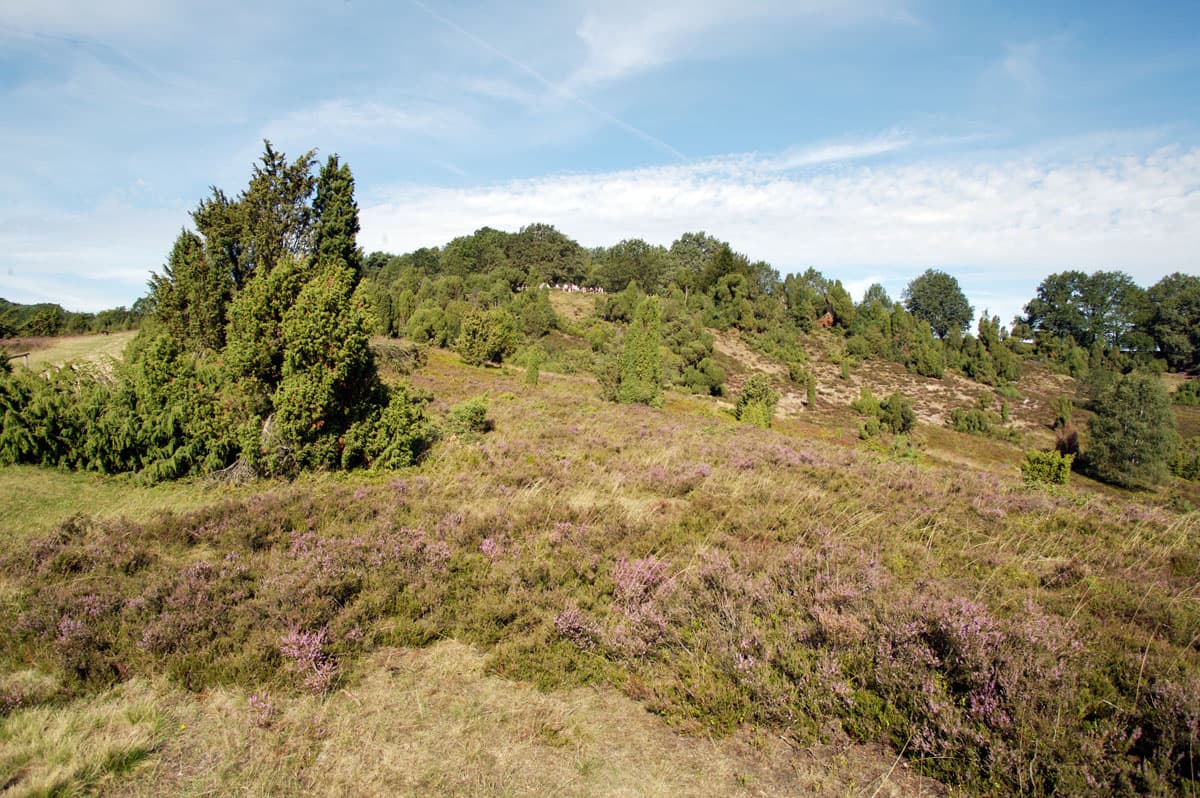 ©
(c) Lueneburger Heide GmbH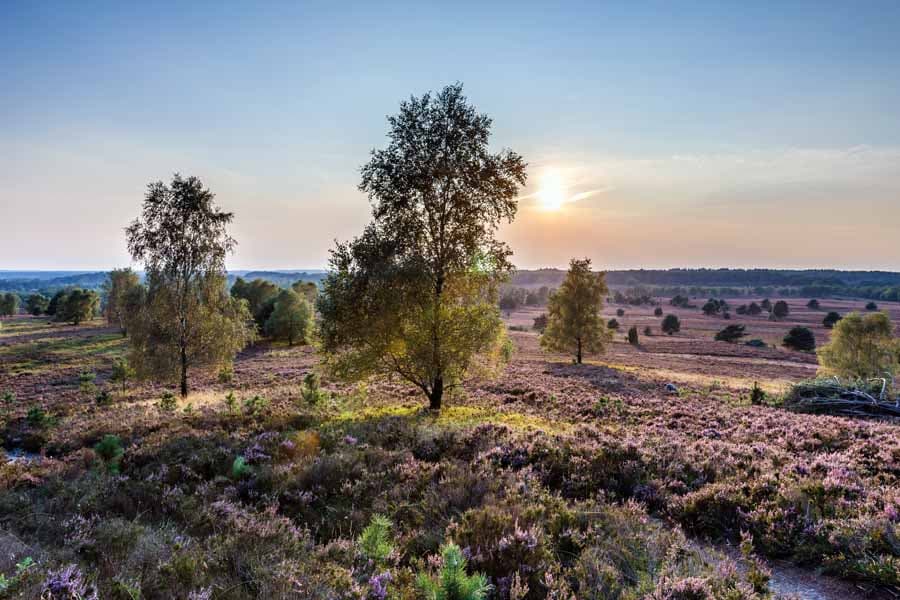 ©
(c) Lueneburger Heide GmbH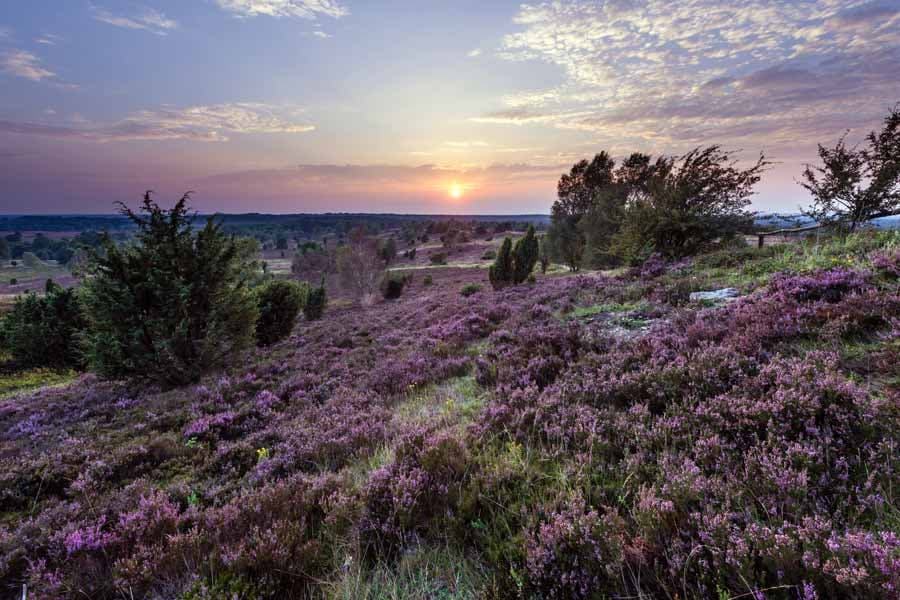 The centre of the Lüneburg Heath Nature Park is the 169m high mountain Wilseder Berg. It is thereby, also the highest elevation of the northwest German lowlands. From the summit with its landmark you can see a wide forest and heather landscape. On a clear day you can also see the tops of the Hamburg and Lüneburg church towers.
In the centre of the nature reserve Lüneburger Heide
The Wilseder Berg is the centre of the largest heath areas in Europe, from here you have a fantastic view of the wide, blooming landscape. 230 square kilometres of heath are covered. It has been under protection since 1921 because it had also become a hunting ground for rare animals and plants.
The area around the Wilseder Berg is almost car-free, only access roads to the parking lots around the nature reserve allow car traffic. Otherwise you can hike or cycle along the Wilseder Berg undisturbed and only with the sounds of nature. A great experience.
The Wilseder Berg is one of the first plots of land in today's nature reserve, which the famous heath pastor Wilhelm Bode from Egestorf has built for the association "Naturschutzpark e.V.". (VNP) in 1910.
Hiking to the Wilseder mountain
If you would like to hike to Wilseder Berg, you have the following options:
Park your car in Niederhaverbeck on the parking lot. From there, the Wilseder Berg is signposted everywhere (direct route approx. 4.5 km, 60 min).
Cycling to Wilseder Berg
From all places around the Wilseder Berg there are cycle paths. Please be careful not to have too thin a profile on the tyres, as you usually ride on natural paths or sandy paths in the nature reserve.
Carriage ride to Wilseder Berg
Carriage rides in the Lüneburger Heide are an absolute "must". Especially in the car-free nature reserve it is a lot of fun. Carriages are waiting for you at almost all parking lots around the Wilseder Berg. If you would like to book your carriage ride in advance, you can do so here without any problems.
With the famous Heide carriages you can drive from almost all places around the Wilseder Berg into the nature reserve to the village of Wilsede. The journeys usually last 60 to 90 minutes per route. A line coach departs from Undeloh. The small village of Wilsede, which can only be reached on foot, by bicycle or by coach, invites you to take a leisurely break in one of the many excursion restaurants.
Places around the Wilseder Berg:
Ober- und Niederhaverbeck
Parking: You can leave your car in the visitors' car parks in Niederhaverbeck, Oberhaverbeck, Volkwardingen, Döhle and Undeloh. Hiking paths lead from the visitors' car parks up Wilseder Berg. Alternatively, you can cycle or take a horse-drawn carriage to Wilsede and walk up the hill from there.
GPS addresses of the car parks on the edge of the nature reserve:


Udeloh visitors' car park Wilseder Strasse, 21274 Undeloh (the car park is at the end of the street). Coordinates: N53.192311 E9.977018
Döhle visitors' car park: Dorfstrase, at the corner of Hörpeler Weg, 21272 Döhle. Coordinates: N53.163745 E10.035300
Niederhaverbeck visitors' car park: on the L121, Niederhaverbeck 14, 29646 Niederhaverbeck. Coordinates: N53.150891 E9.908516
Oberhaverbeck visitors' car park: on the L121, 29646 Oberhaverbeck. Coordinates: N53.143027 E9.919340
Volkwardingen visitors' car park: on the K34 in Volkardingen, 29646 Volkwardingen. Coordinates: N53.134477 E9.997257