Wienhausen: The holy sepulcher at Cloister Wienhausen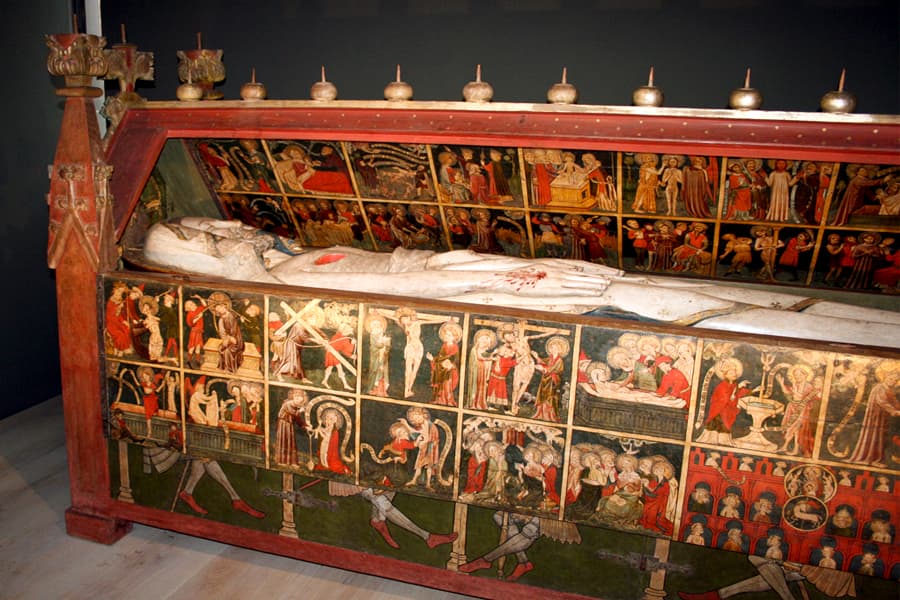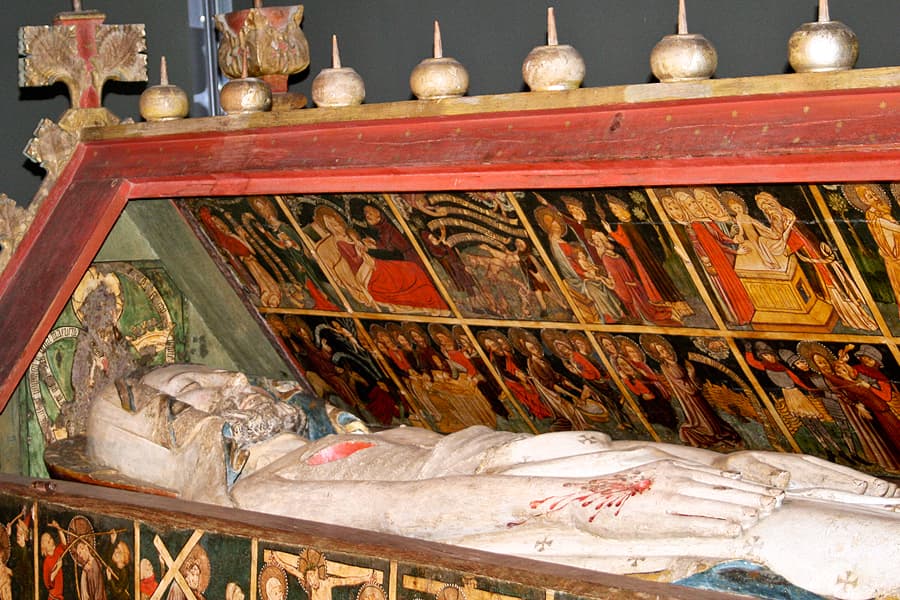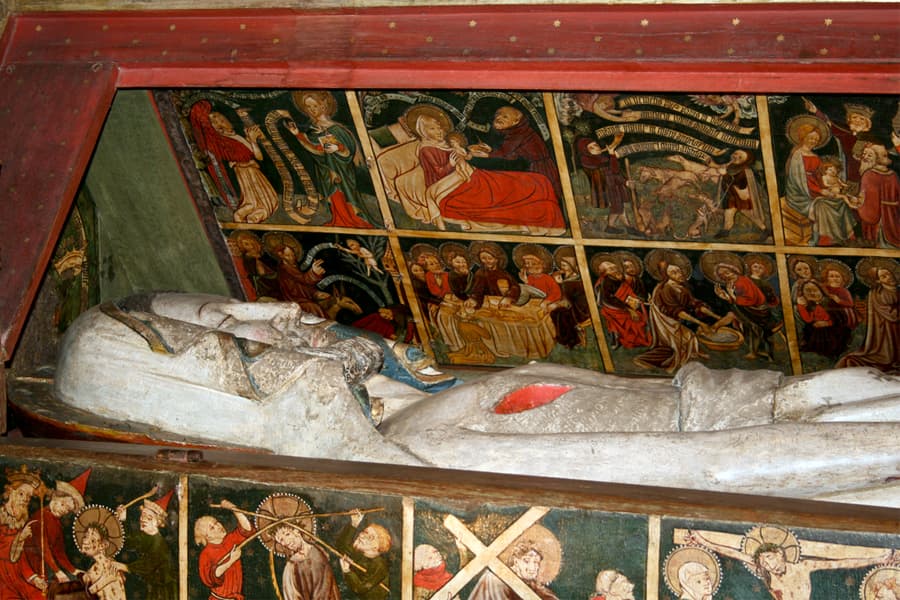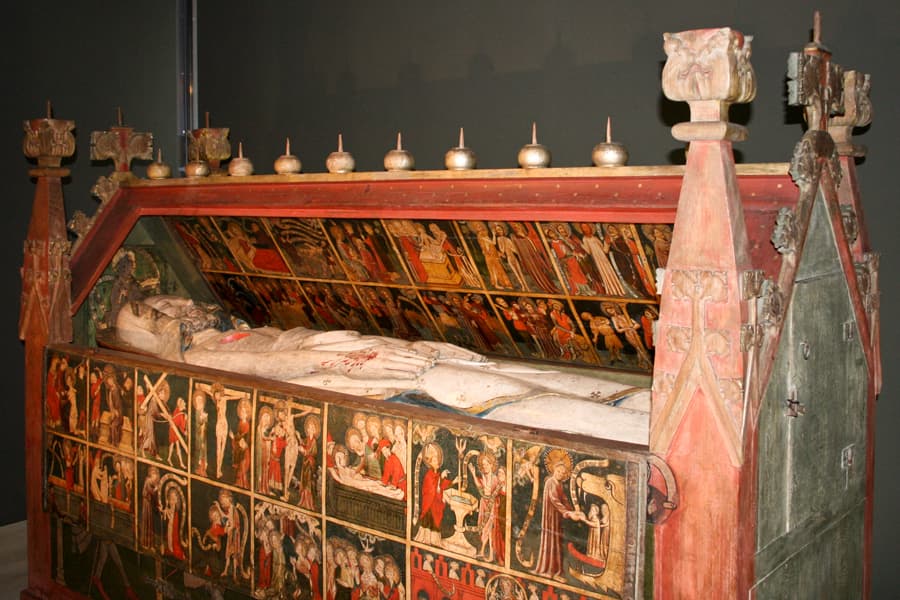 One of the most important cultural sites in North Germany can be found in Cloister Wienhausen: The Holy Sepulcher with a figure of Christ from the 13 century and a house-shaped shrine from the 15 century. The Holy Sepulcher can be visited on a guided monastery tour.
A larger than life-sized figure of the Corpse of Christ lies on a narrow, square compound in a house-shaped shrine. The face is finely modeled in terms of color. A large shroud is draped around head and body.
At the end of the 13 century three wooden, richly painted sculptures were made for the monastery Wienhausen. One of them was the Christ of the Sepulcher. This sculpture is still in an exceptionally good condition. The science of the arts counts this figure among the most important early Gothic creations of Lower Saxony.
The Holy Sepulcher is a wooden shrine from the 15 century, its visible side painted with scenes of the Christian salvation history, with a larger than life-sized figure of Christ from the 13 century.
The house-shaped shrine was donated by the abbess Katharina von Hoya around 1440 as the new "Sepulcher of the Lord". Together with the statue it served as a reliquary as well as a devotional site during the Easter Liturgy.
Scholars are still arguing whether the "Holy Sepulcher" of Wienhausen was meant as a visual example for the poorer people who couldn't afford a pilgrimage to Jerusalem or whether it was part of the convent's Easter Liturgy.
Fact is that it possesses various interesting features:
 State of the Sepulcher: Open upper door. The lying figure of Christ is fully visible.


 State on Good Friday: All doors of the shrine are shut showing the sleeping watchmen on the front.


 The empty tomb: The doors of the base are open. On their inner surface are pictures of the resurrection, but the interior of the shrine is empty.


The special feature of this sepulcher is that, in contrast to other sepulchers anywhere in the world, the statue of Christ was not laid on the floor. Also, there is no other shrine featuring such a multipartite picture range as the one in Wienhausen.
Source: Babette Hartwieg, Cloister Wienhausen