Sülfmeister chocolate praline
©
Catharina Marchio Photographie, www.catharinamarchio.de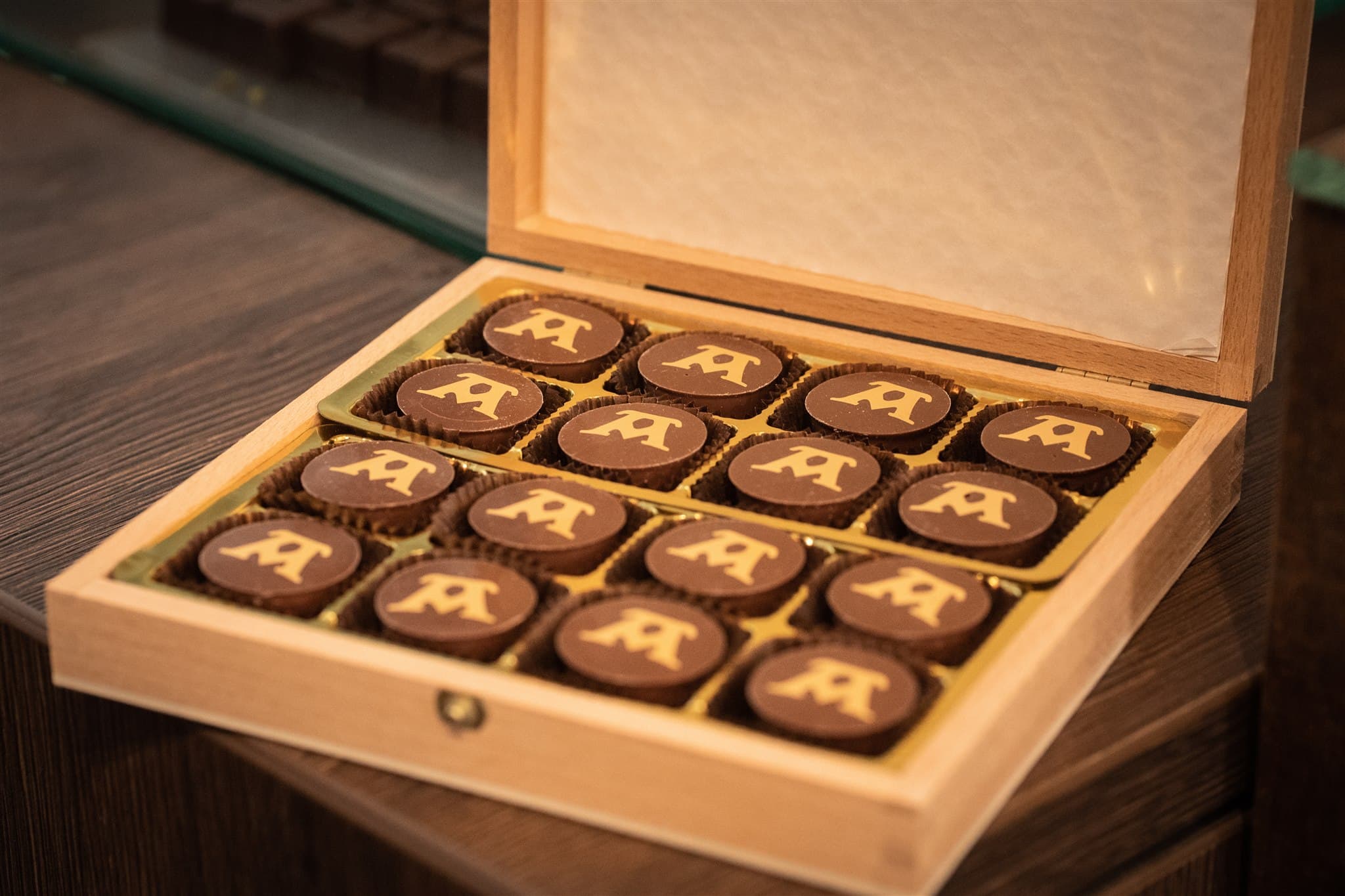 The Sülfmeister praline from the chocolate shop for the city of Lüneburg
Salt established the city's wealth. It was more expensive than gold in the Middle Ages. The big earners at this time were the Sülfmeister. Only they had the right to boil on the saltworks.
The Sülfmeister praline was created as a homage to the city of Lüneburg and the Sülfmeister. Strong milk chocolate envelops the liquid salted caramel core. This little delicacy is decorated with the old coat of arms of the city of Lüneburg. Whether as dessert, with coffee or with a glass of Franconian wine - the praline is pure enjoyment
This coat of arms means:
Mons equals mountain
Pons equals bridge
Fons equal (salt) source
By the way, when walking through the city, you can spot this sign in different places.