​My time out from everyday life in the heath
Simply something different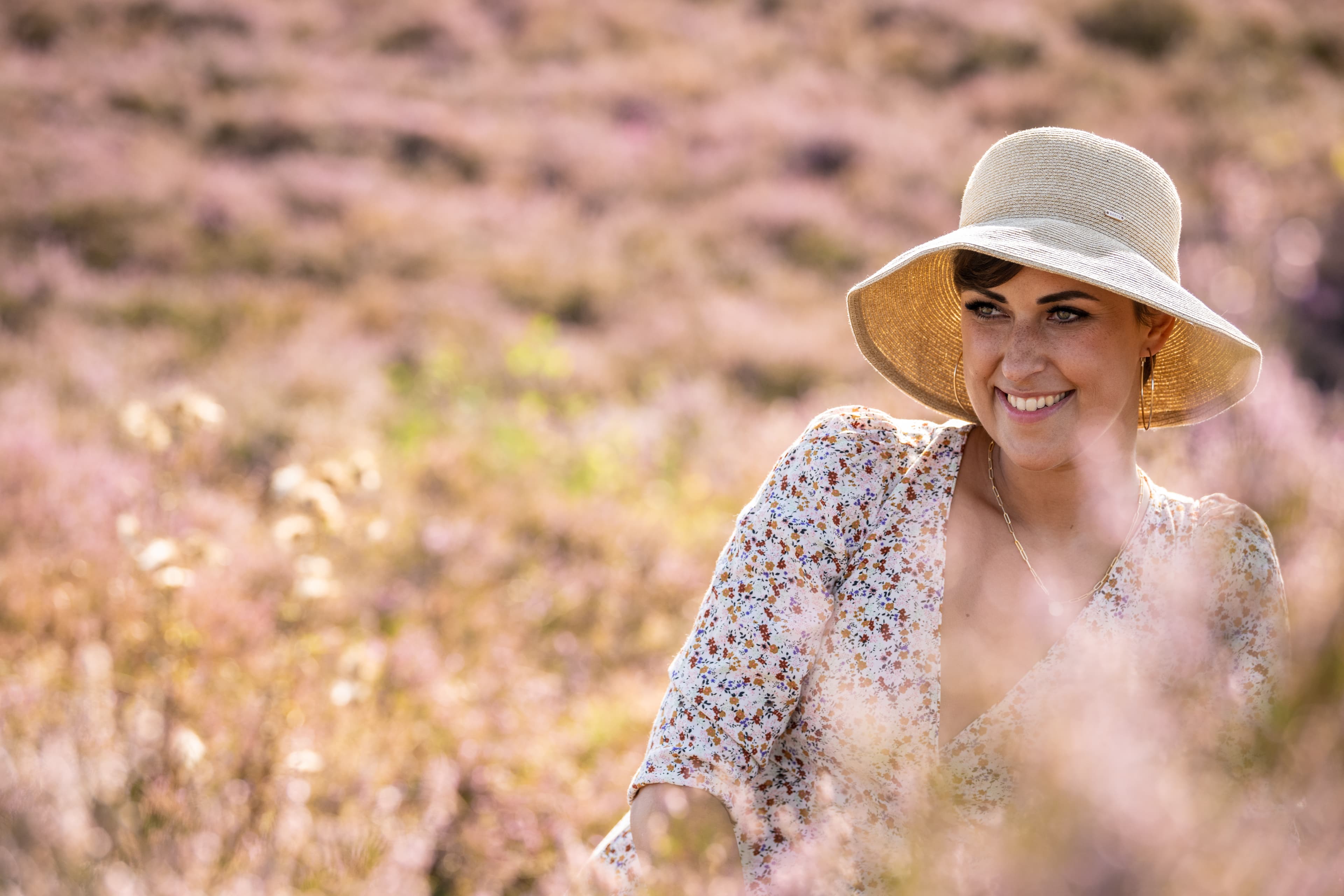 My everyday life is exhausting me, the hamster wheel is turning. The year has hardly begun and I'm already ready for another holiday. How wonderful it was last summer on the Heath. I think back on it so fondly.


Blog post by our customer SONJA

I had a great country hotel in Bispingen, a half-timbered house with a small courtyard around it. You could sit on the wall, eat ice cream and just do nothing. I was only there for 4 days, but this completely different world provided a lot of relaxation. A real contrast to my everyday life. From the city to the country.

Of course, this also includes being out in nature a lot. I made really nice bike tours through the car-free nature reserve, which was not far from my hotel. I could easily rent the bike at the hotel. I hardly ever cycle at home, but the Heide is so flat that it doesn't take much effort. I was well served with half-day tours, there are many destinations in the area. Sometimes I just cycled to Wilsede for a cappucino.

I also went hiking, I got a tip from someone I chatted with in the car park. He recommended a sunrise on the Brunsberg, because it's less crowded than the Wilseder Berg. I did that and it has remained in my memory to this day. We were sitting there on a bench and suddenly, out of nowhere, a herd of heidschnucken came up the hill.

It was the first time in my life that I stroked a Heidschnucke. They were very trusting. They don't have such soft fur as other sheep, but it was still a great experience. I was even able to take selfies. Afterwards, many people in the hotel envied me because they hadn't seen any Heidschnucken themselves.

I was there at the end of August and the heath was in bloom everywhere. The weather was really fantastic all 4 days, sunny and warm. We sat on the Brunsberg for a long time, because there was a good view from there, and then we walked from there to the Büsenbach valley. It was also in bloom there. It was a good combination, the route wasn't too long and I'm not a long-distance walker. I prefer to see something on the way.

The 4 days went by far too quickly. On the last day, we made a detour to Celle. There we strolled through the old town, had a good meal and had a look at the nice little town. From there we went home.

I can only recommend it to you: Take advantage of the time out in the Heide, the great combination of peace and nature will clear your head. I'll definitely be back this summer, I've already booked.