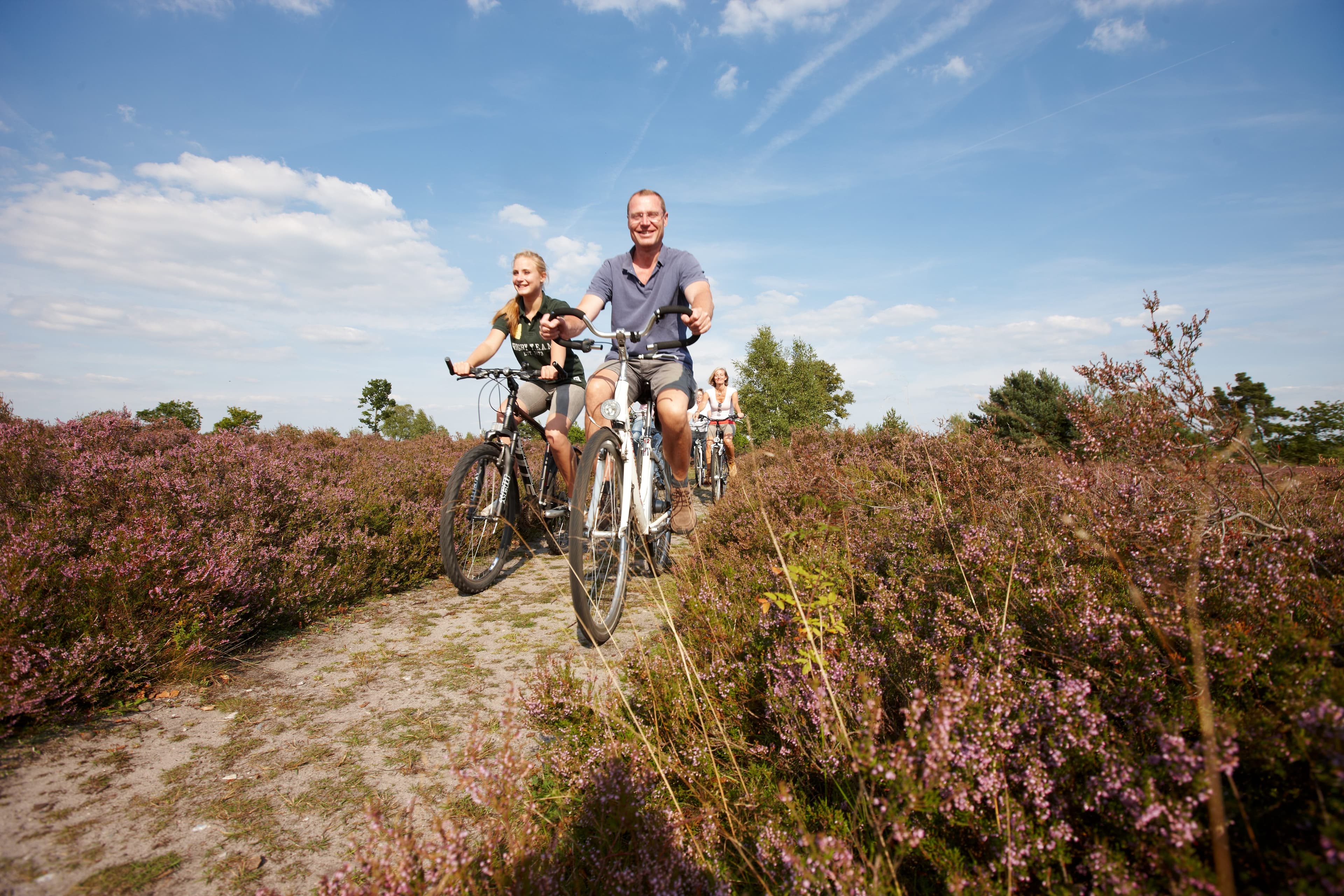 Heide Park, North Germany's largest theme park, is located just outside Soltau. If an adrenalin kick isn't for you, however, the Sole Therme is a relaxing alternative.
The cycle path passes through Neuenkirchen – home to Schröers-Hof, an old lower Saxon farm – before reaching Schneverdingen, where a new Heather Queen is elected every year. The heather garden is well worth a visit, especially as it is in bloom all year round.
From Schneverdingen, the path continues on to Lüneburg Heath Nature Reserve, which is home to the largest contiguous heathland in Europe.
TIP 5:
At an altitude of 169 m, Wilseder Berg is the highest point on the North German Plain and – alongside Totengrund – is one of the scenic highlights of Lüneburg Heath.
The path then passes through Undeloh, before reaching Seppensen and the Alaris Butterfly Park, where you can closely observe more than 140 different species of butterfly. From Seppensen, the path heads towards the beautifully scenic Regionalpark Rosengarten. An exciting animal experience awaits you in Vahrendorf.
TIP 6:
The Wildpark Schwarze Berge is an opportunity to experience the fauna of the northern climate zone. The park is home to more than 1000 European and North American species of game and big game.
The path continues alongside forests and fields towards Ehestorf, where cyclists can enjoy a culinary pit-stop at the open-air museum, Freilichtmuseum am Kiekeberg.
TIP 7:
The Freilichtmuseum am Kiekeberg features a historic distillery where Kornbrand liquor is still brewed to a traditional recipe. Visitors can also enjoy their own hand-made bread here.
Once you've recharged your batteries, it's time to set off on your last leg towards the Hanseatic city of Hamburg.